It's been a while, since I've reviewed a product for the Mosaic Reviews team, so I'm excited about today's post!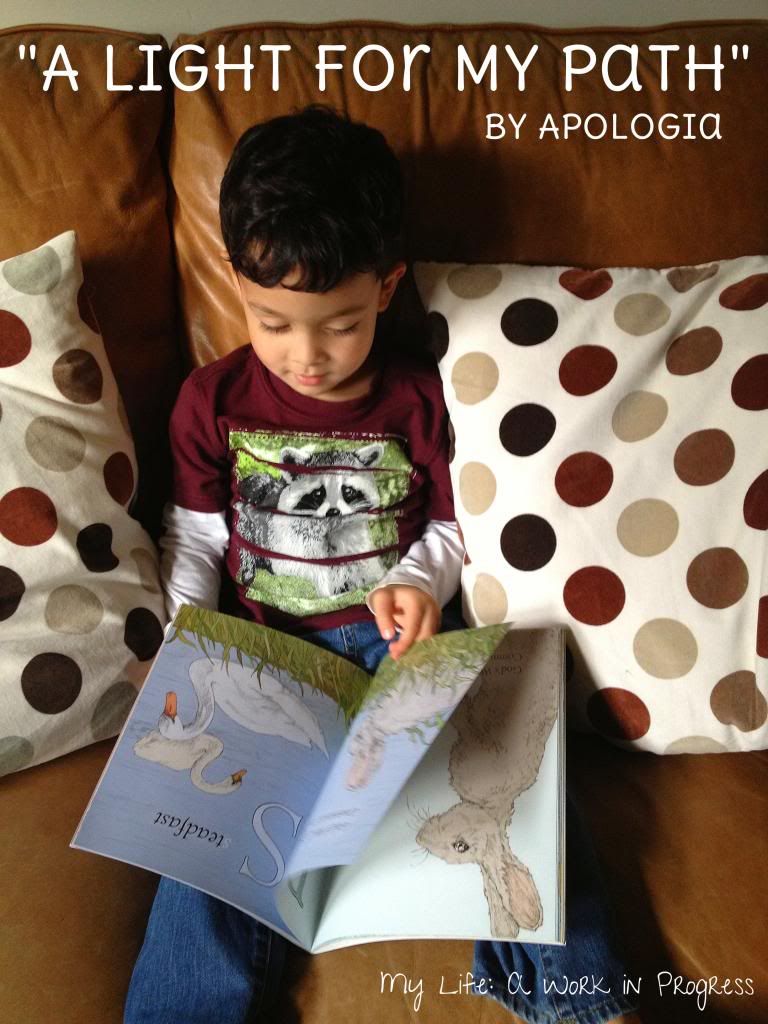 About and Our Experiences:
If you read my review on Apologia's children's book How Do We Know God Is Really There? or my review on the Apologia homeschooling planners, then you've probably noticed the lovely illustrations and fun artwork that seems to be typical of Apologia books and curriculum.
Retailing for $14 on their website, Apologia's A Light for My Path intertwines beautiful illustrations and Psalms 119 with both the Hebrew and English alphabet. Since this 80-age book teaches both God's Word and the alphabet, I thought it would be perfect for my four-year-old nephew who's in preschool.
The book starts with the English alphabet pages. This is the section I found more appropriate for younger learners. The back section of the book is where older learners can be introduced to the Hebrew alphabet and the entire Psalm 119.
In the beginning, each spread starts with "God's Word, Law, Statutes, Decrees, Commands, and Precepts are." The right page of the spread then finishes the phrase with the appropriate alphabetical letter, that forms a biblical attribute. For example, in the photo below, "U" begins "universal."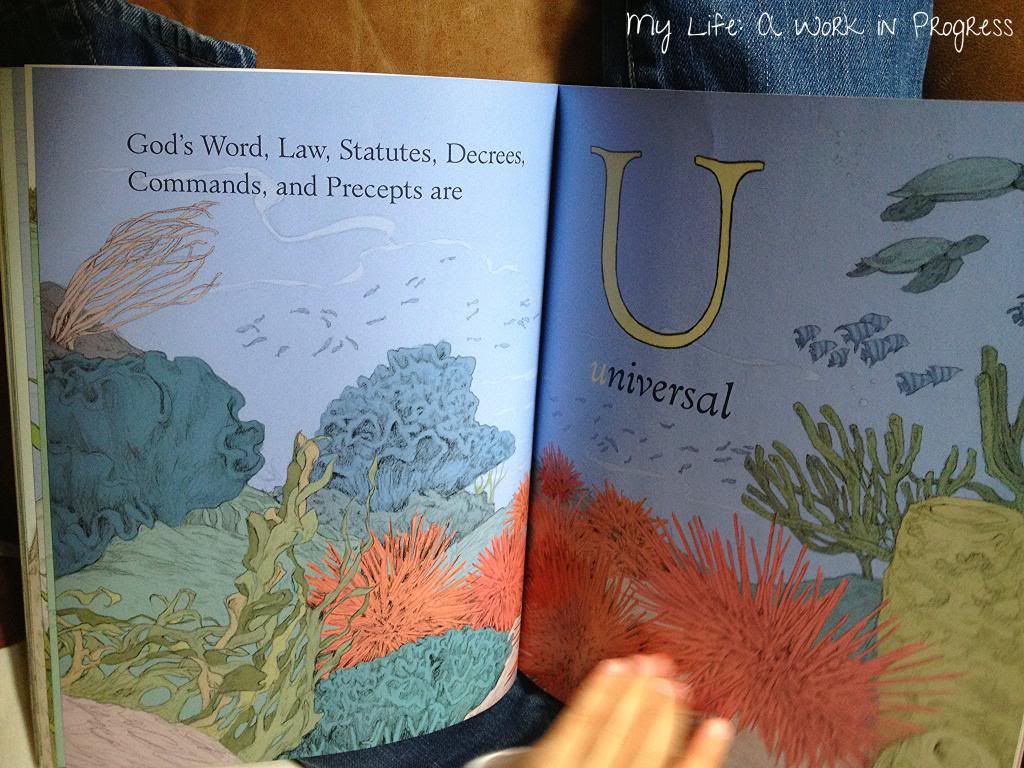 Want to know more? You can check out Apologia HERE to see all the homeschooling curriculum and resources they offer. To see other A Light for My Path reviews and get different perspectives, visit the Mosaic Reviews website HERE.