This is a Sponsored post written by me on behalf of VTech Communications. All opinions are 100% mine.
Multitasking is part of being a mom. As a stay-at-home mom, I feel like my entire day is spent doing multiple things at one time, and I'm sure it seems even more so for working mothers!
I joke with my friends that when it comes time for a family trip I get my son and I ready to go, dishes done, packing, etc., in the same amount of time it takes my husband to just get himself ready and maybe load the car. But the truth is, this is what I do. Since it's something I do all the time, it has become second nature to me, and I can do it quickly. This is my daily "job."
But wouldn't it be nice to have that load lightened? Anything that can make life easier for busy mothers is a great thing. The VTech DS6670-6C Connect to Cell phone system allows families to stay connected and moms to multitask. Best yet, you don't even need a landline to do it.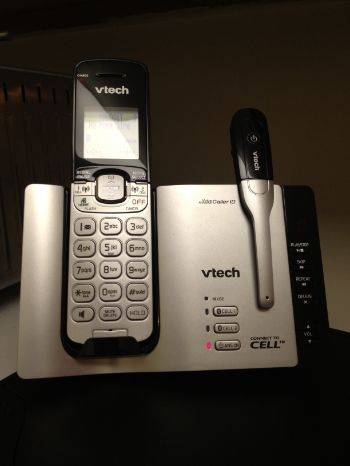 Place your phone wherever it gets the best signal in your home. Pick up one of the five handsets to receive or make calls, or just use the headset. You don't have to miss phone calls, and you can clean, cook, fold laundry, change diapers, sew, etc. at the same time!
The handsets are light and slim- easy and comfortable to carry.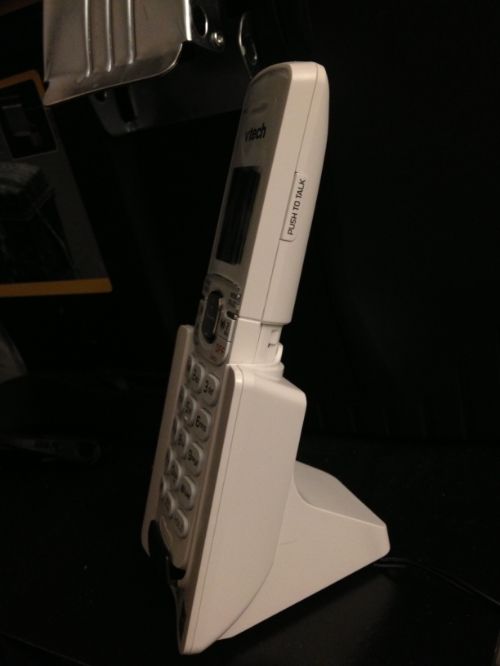 I've never had good results with a bluetooth; people can barely hear me. If I use the speakerphone on my cell, none of us can hear each other. I've ended up going "old school" and holding my cell against my shoulder with my chin while I go about my day. It only takes about 15 minutes, and my neck is killing me! I've put up with it, because it seemed the best option…until VTech sent me the DS6670-6C.
We get a good AT&T signal at every spot in our little apartment, but I've lived in places before where I could get a signal in one room and nothing in another. VTech's Connect to Cell system eliminates that issue. This cordless phone does more than pair with your cell phone. If you have an iPhone model iOS4.1 or later, you can set the cordless phone to play your iPhone ringtone. Overall, the DS6670-6C has an impressive number of features.
You can find your own DS6670-6C set online at www.vtechphones.com. They also have doorbell phones, baby monitors (the video ones look awesome), and phones designed for seniors.
For more info as well as giveaways, Like VTech on Facebook and Follow VTech on Twitter.