Fredericksburg is one of my favorite little Northern Virginia towns. The downtown is lined with historic stone buildings containing delightful little shops and cafes. On my last visit, I discovered "The Griffin," a bookstore and espresso bar.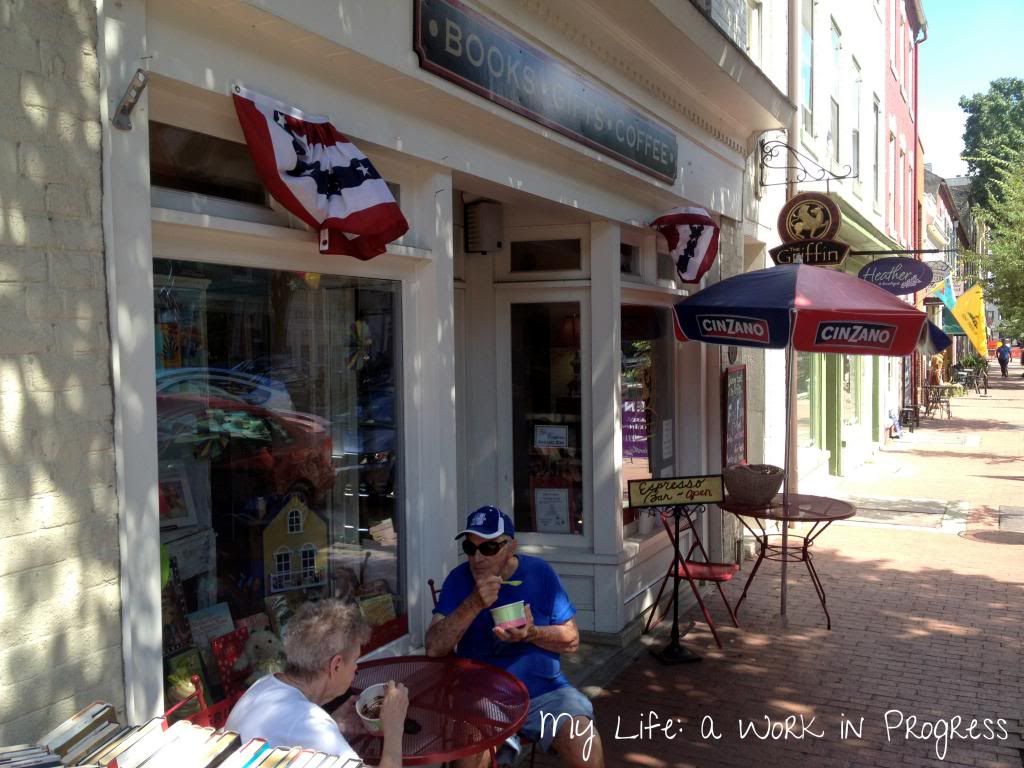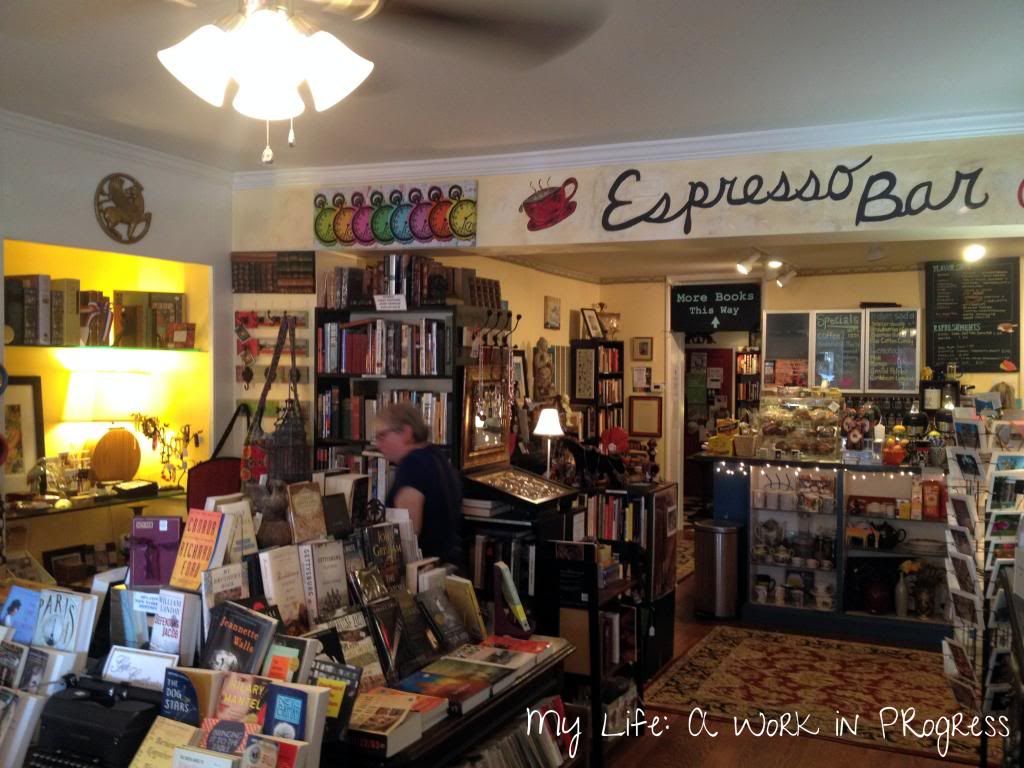 Here's the delicious iced raspberry latte I ordered: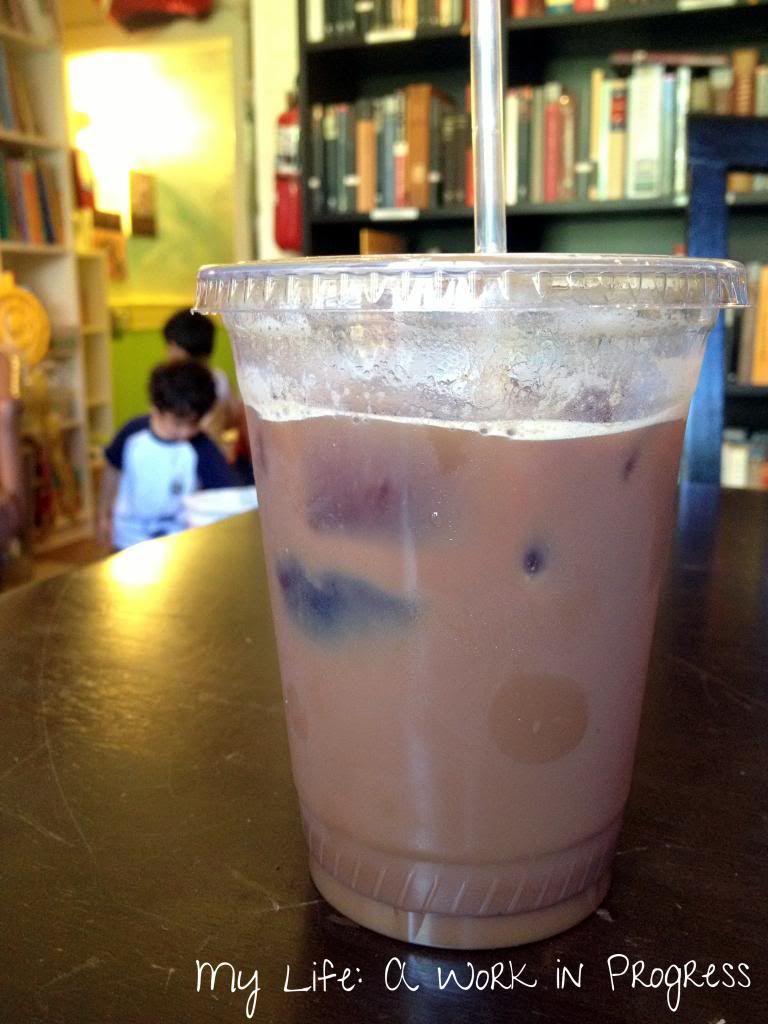 The staff at The Griffin were great with kids too, both Baby J and my nephews. In fact, they even have a little kids section in the bookstore.
Besides the main area with the espresso bar and the children's room, there are three other little rooms filled with bookshelves.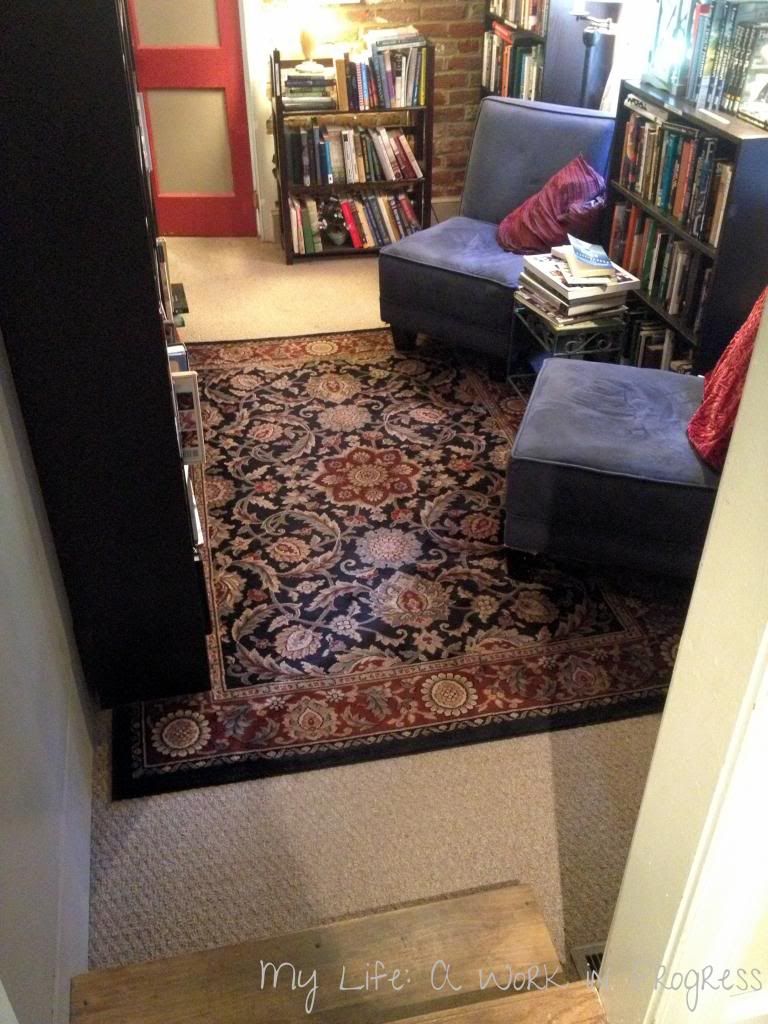 The Griffin also has a large table to sit at inside, patio area out front, and a lovely patio area in the back.
The cookie and latte at The Griffin were delicious. I loved the atmosphere of the place, as well as the friendliness of the staff. We didn't try the patio area, because of the heat. Well, that and Baby J would spend the entire time trying to climb up and down the stairs, which is still dangerous for him! The only thing I didn't love about The Griffin is the books were fairly new, with many of them still being published. When I go to a used bookstore, I hunt for my favorite 20th century, out-of-print, Gothic romance authors:  Victoria Holt, Joan Aiken, Madeleine Brent, Mary Stewart, M.M. Kaye, and so on. I didn't find any books from these authors there and instead spotted names of current authors.
It was a really fun, quaint, little store. On my next trip to Fredericksburg, I do plan to return to The Griffin for another iced latte and browse some more books!
Are you a reader? Where's your favorite place to sit and read?
Note: I was not compensated for this post.