Halo2Cloud.com sent me several of their products to test and write about, so be on the lookout for more reviews soon! Today I'll focus on the Halo Pocket Power 2800 and the Halo Starlight 2800. Both are universal power chargers that can be slipped in your pocket or bag.
Having used the Halo Pocket Power several times now (once when I was desperate), I highly recommend looking into buying one for yourself! It definitely would make a great gift for a loved one too, because it's truly practical.
The Halo Pocket Power 2800 currently retails for $49.95, and it's a back-up charger for your electronics like cell phones, cameras, and Bluetooth devices.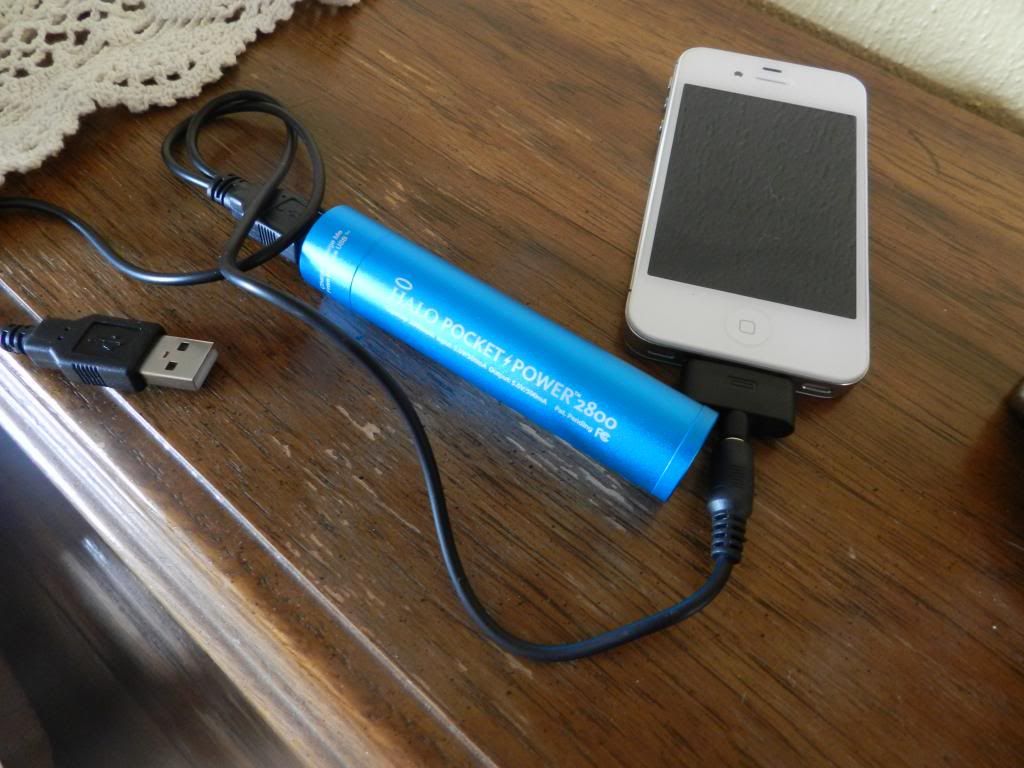 Similar in size and capabilities, the new Halo Starlight 2800 can be purchased for $59.99. The Starlight includes a built-in LED flashlight and retractable cord with two of the most popular charging tips.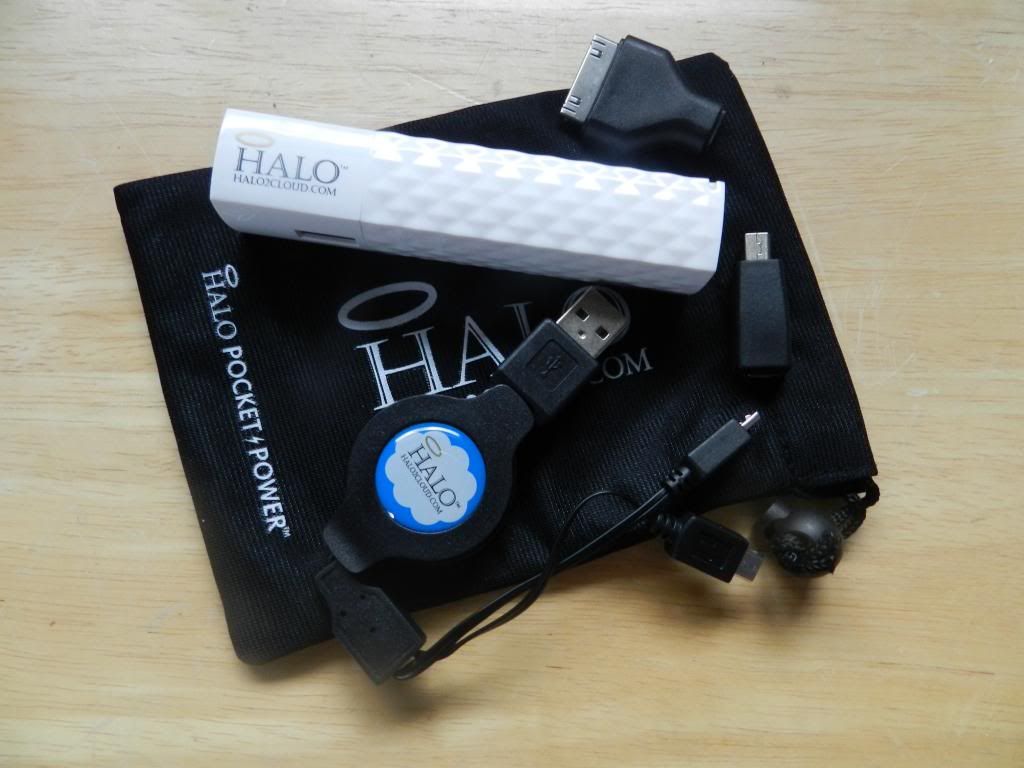 I spent this past Thanksgiving week at my parents' house in Minnesota. On the day Baby J and I were supposed to fly back home, I could not find my regular wall charger anywhere, and I was the only one with an iPhone, so there were no wall chargers to borrow. I'd signed up for flight text notifications from my airlines, which are much more convenient and minute-by-minute then constantly logging onto the computer and checking that way. I also needed to get in touch with the friend who was picking us up from the airport. I was desperate to get my phone charged, and very thankful when I finally remembered that I had a Pocket Power in my carry-on!
Not only did the Pocket Power charge my iPhone within an hour, but several days later, the Pocket Power is still on power level "yellow" when I turn it on. That means it still has 34 to 66 percent of a charge on it. So I could use the Pocket Power again before having to recharge the device. I'm impressed with how long and much power it holds.
Both the Pocket Power and Starlight are about the size of a tube of mascara and have little bags for storing. They're compatible with devices that use micro USB, mini USB, or 30-pin. You can also use them with any device that has a charging cable equipped with a "male" USB connection cable, like iPhone 5.
These power chargers are simple to use. They initially charge through a USB port. If you have an adaptor, you can do it through a wall outlet, but I've been using my laptop. Once it's charged, you can toss the Pocket Power or Starlight into your purse, diaper bag, etc., for when you're on the go.
They are also really fashionable. The Pocket Power comes in both solid colors and designs like zebra and leopard print. The Starlight is available in solid metallic colors and has a "quilted" look to it.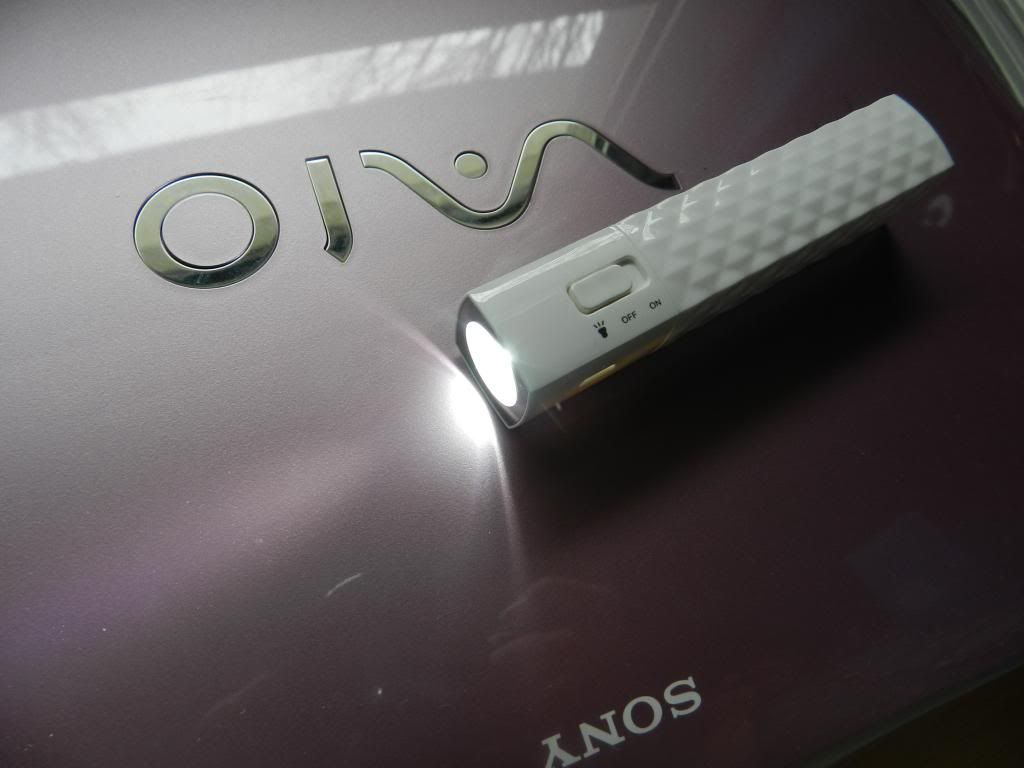 The only downside I've found is that I have to take my Lifeproof case all the way off my iPhone before I can use the Pocket Power or Starlight to charge the phone. The part that plugs into my iPhone is too big if the case is on (If you have a Lifeproof case, you probably understand what I'm talking about. If not, don't worry about it).
To learn more about the Halo portable chargers and their other products, visit Halo2Cloud.com.
Where would you use your Halo Pocket Power?