Amanda, the work-at-home-mom (WAHM) at Boody's Bottoms, sent me one of her cloth diapers to test and share my experiences with you.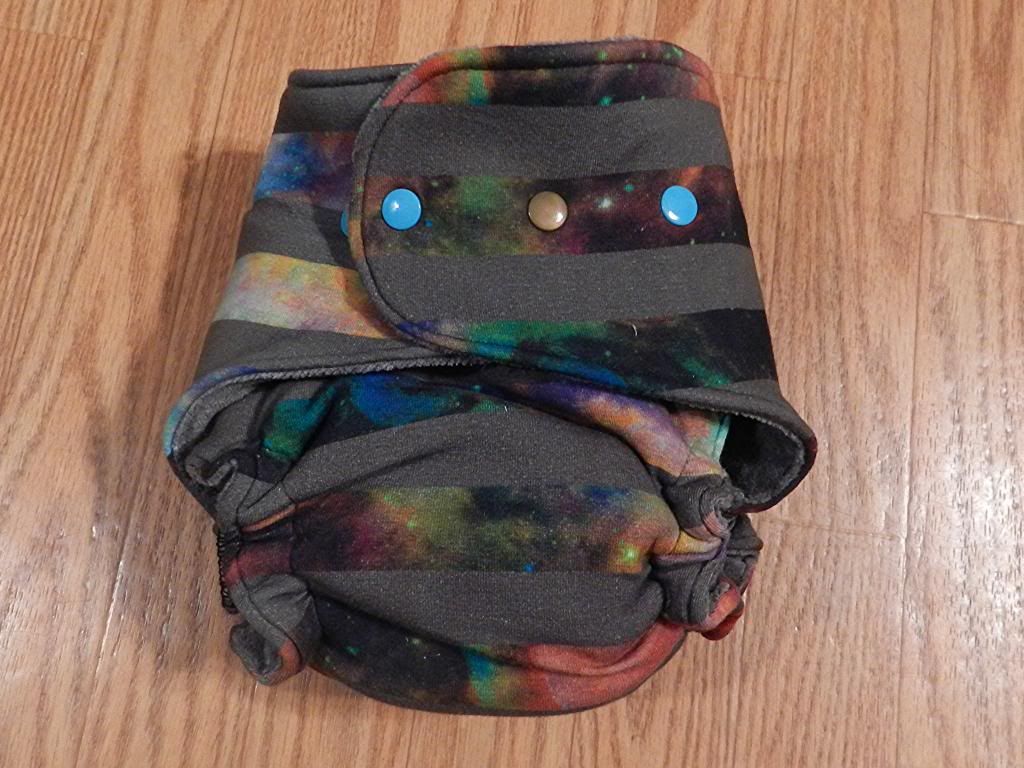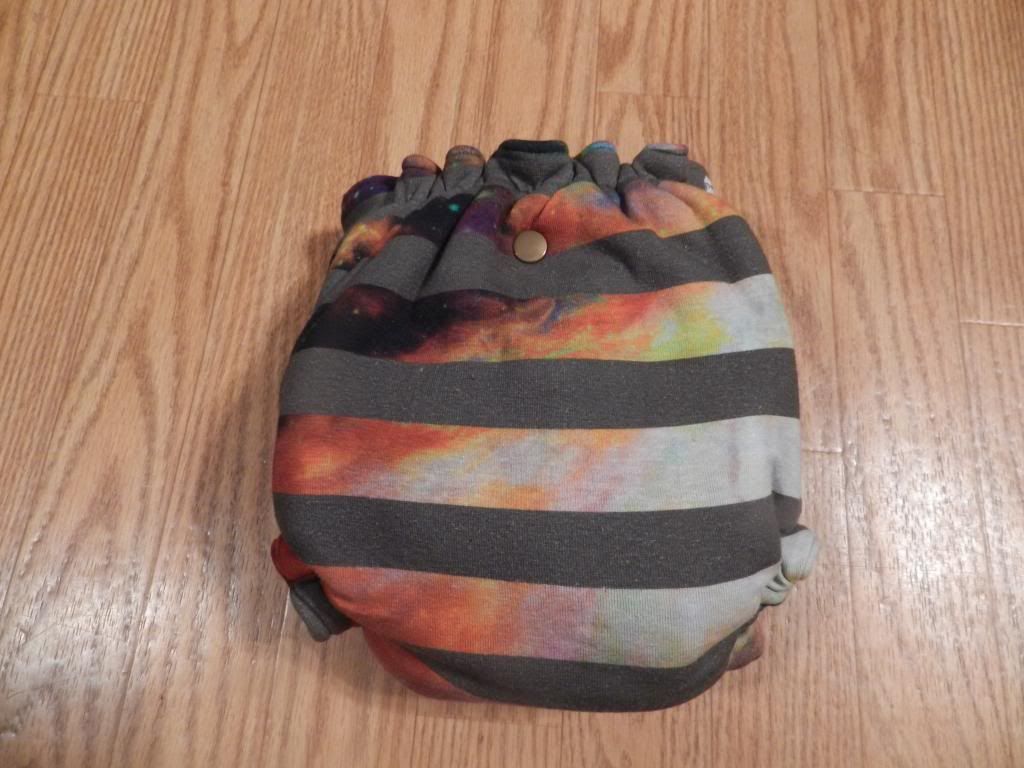 A mother of four, including 7-month old twins, Amanda was looking for something to do that she was passionate about after being laid off from her job. As a result, she started making diapers and blankets for her kids.
"This quickly grew to be a passion of mine. I take the highest level of pride in my diapers and blankets. I love taking on a challenge whether it be looking for a specific fabric or creating something unique.
Every thing is made in my home in Pueblo, Colorado. I alone cut, pin, sew, snap, and package the diapers." -Amanda
At Boody's Bottoms, you can find two sizes of diapers- the traditional hybrid fitted and a "big baby" diaper.
I received the big baby diaper, which is sized for babies 15 to more than 40 lbs. The waist can be adjusted by using the row of snaps to make the diaper more snug or looser.
The diaper is made of a very, very soft cotton knit in a "galaxy" print. I loved both the print and how squishy this diaper is!
The main soaker of this diaper is made of both hemp and bamboo fleece. These fabrics are covered with a coordinating cotton velour. When folded as it is in the below photo, the insert makes six layers of absorbency.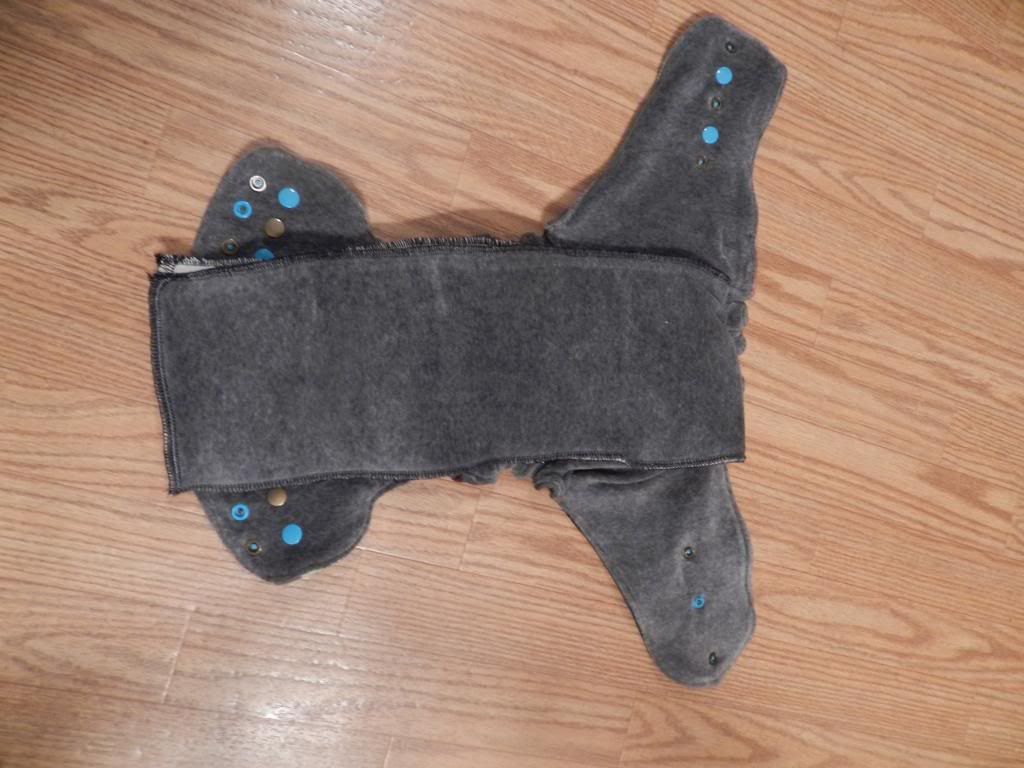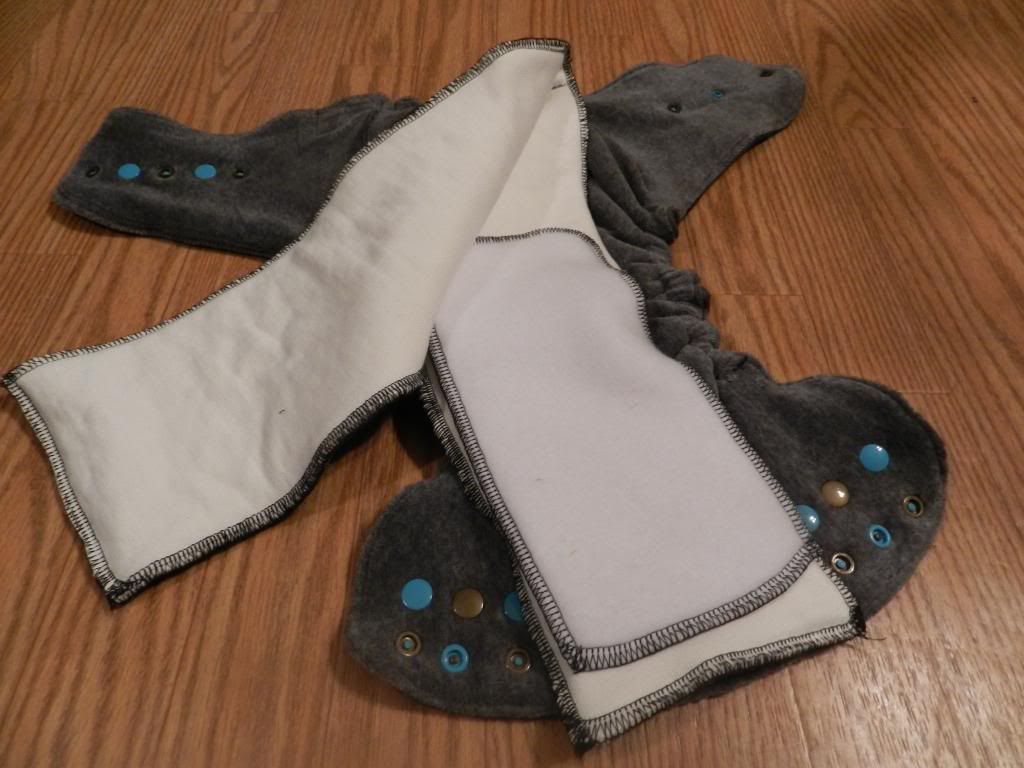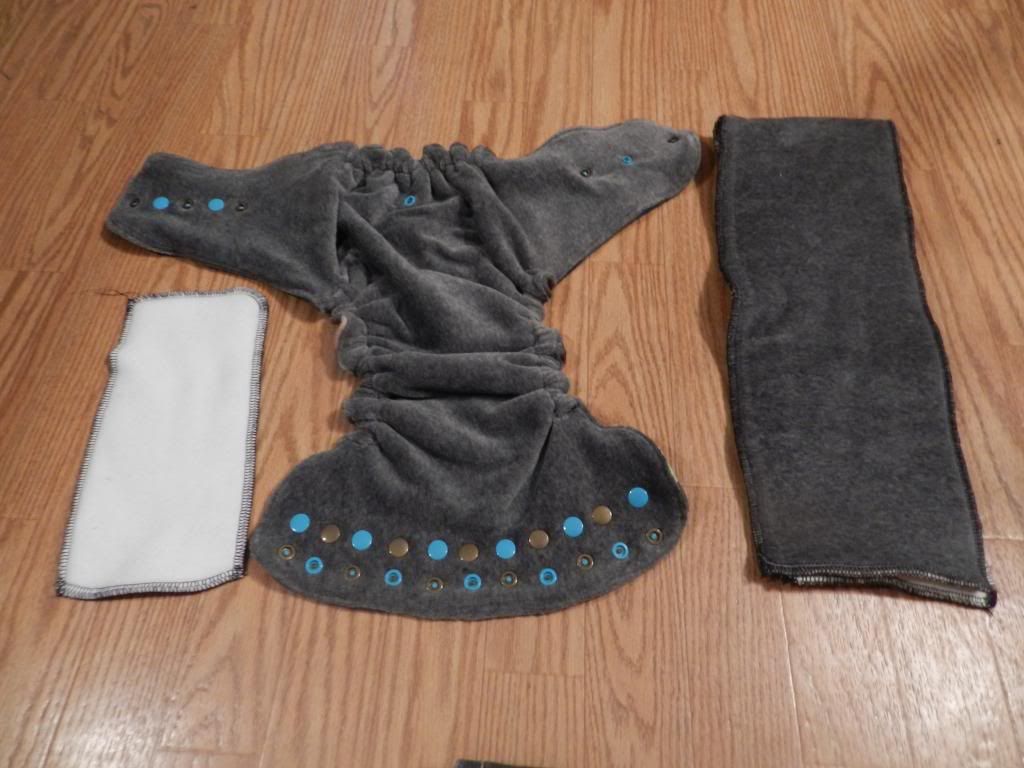 In case you have a heavy wetter, the additional lay-in soaker is made of a bamboo and poly fleece combination.
Baby J was just a little over 22 lbs. at his 18 months appointment (a few weeks ago), so he's not chunky at all for his age. As you can see, the diaper is big on him. The traditional hybrid fitted would probably fit him better right now.
The bulkiness of the big baby diaper means the diaper is very absorbent, and it works perfectly as a nighttime diaper. Because of the size though, it's not the easiest diaper for him to run around in during the day. I think it's probably perfect for chunky or older babies.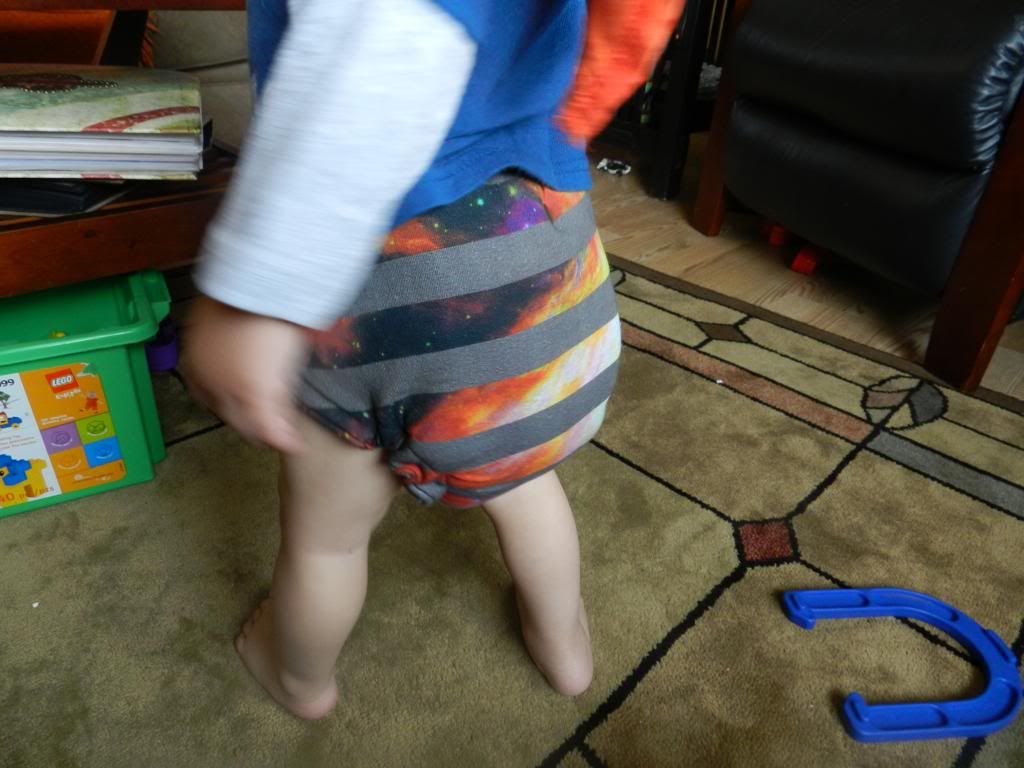 I did notice that the snaps weren't placed completely evenly across the top of the diaper. Also, the stitching around the "Boody's Bottoms" tag is also uneven. These are both aesthetic issues that don't affect the functionality of the diaper. Having made a few cloth diapers myself, I would guess the thickness of the diaper makes it difficult to topstitch and apply snaps evenly.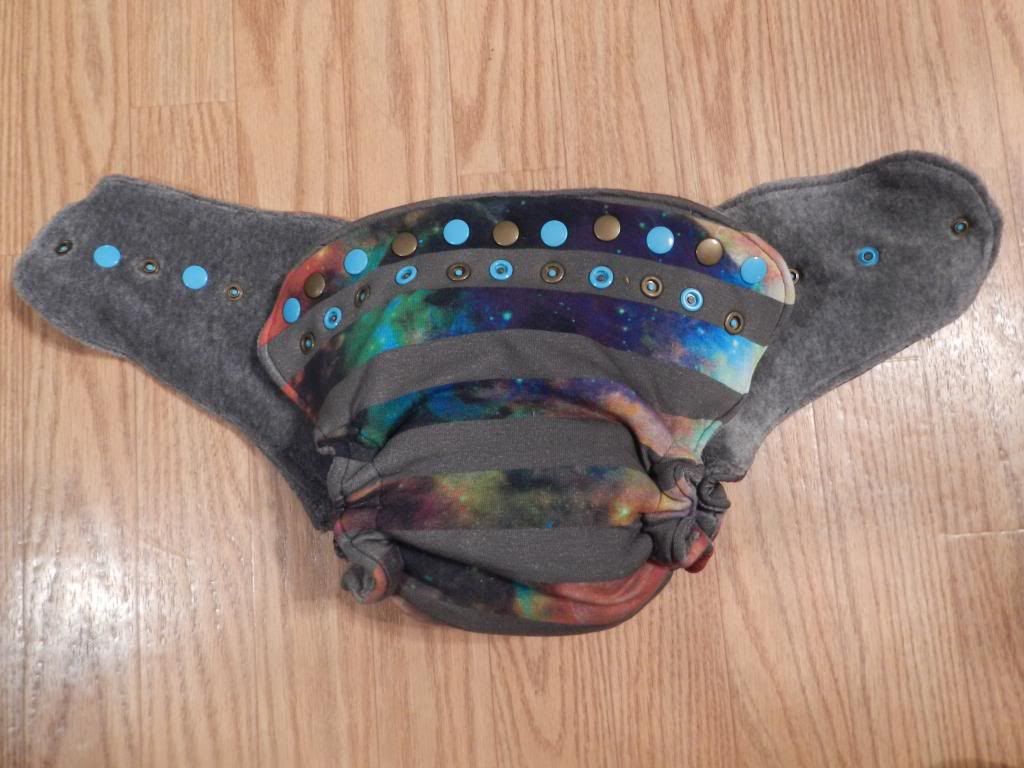 Overall, I'm very pleased with the absorbency and how cute this diaper is! Because it's not completely waterproof, I have to check Baby J for dampness if I'm not using a cover. I definitely use a waterproof diaper cover at night or during longer periods during the day.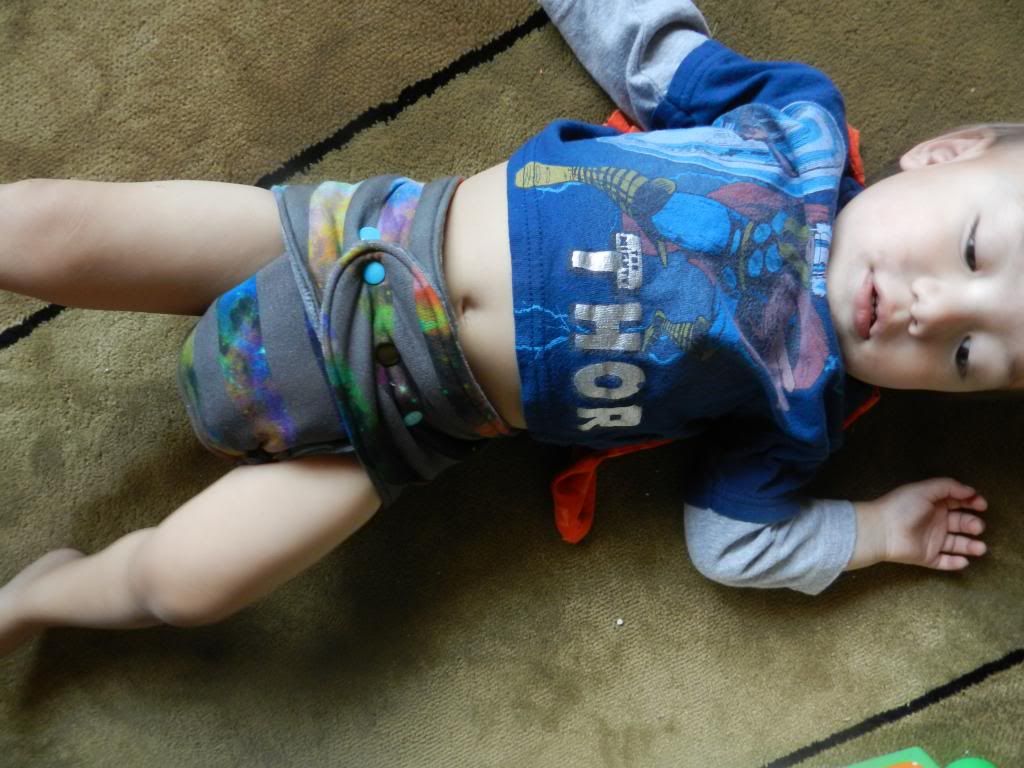 You can check out Boody's Bottoms HERE Â to learn more and see what prints are available.
Note- I was not compensated for this post, but received a complimentary cloth diaper to review. The opinions stated above are my own and may differ from yours.