If you caught my Body after Baby fitness/weight-loss post, the top I was wearing I received courtesy of ActivewearUSA.
It's true that you don't "need" expensive fitness wear to exercise, but I recommend it. Yes, you can throw on a t-shirt and pair of shorts, go out and run. But discomfort is probably going to affect your workout negatively. It does mine. High-quality workout gear is going to keep you cool in the heat, warm in the cold, and comfortable during the in-between. It should wick moisture away from your skin, letting you feel as dry as possible. High-quality fitness clothing should also hold up over time and last longer than cheap or regular clothing.
I received the ION Actif long sleeve fitness tee and Beyond Yoga capri leggings in white.
The top is very comfortable. The fabric feels smooth and sleek, and I've been wearing it running when it's around 55 to 65 degrees. After I've been running for over 10 minutes, the top keeps me plenty warm and does wick moisture from my skin. There are two little pockets on both sides of the shirt. They're large enough that you can fit a set of keys and ID card. The wrists also have thumb holes, so I can keep the sleeves down (and my hands warm). Even without my thumbs through the holes, I never have trouble with the sleeves riding up, but the holes do come in handy if I'm doing push-ups, etc., after my run.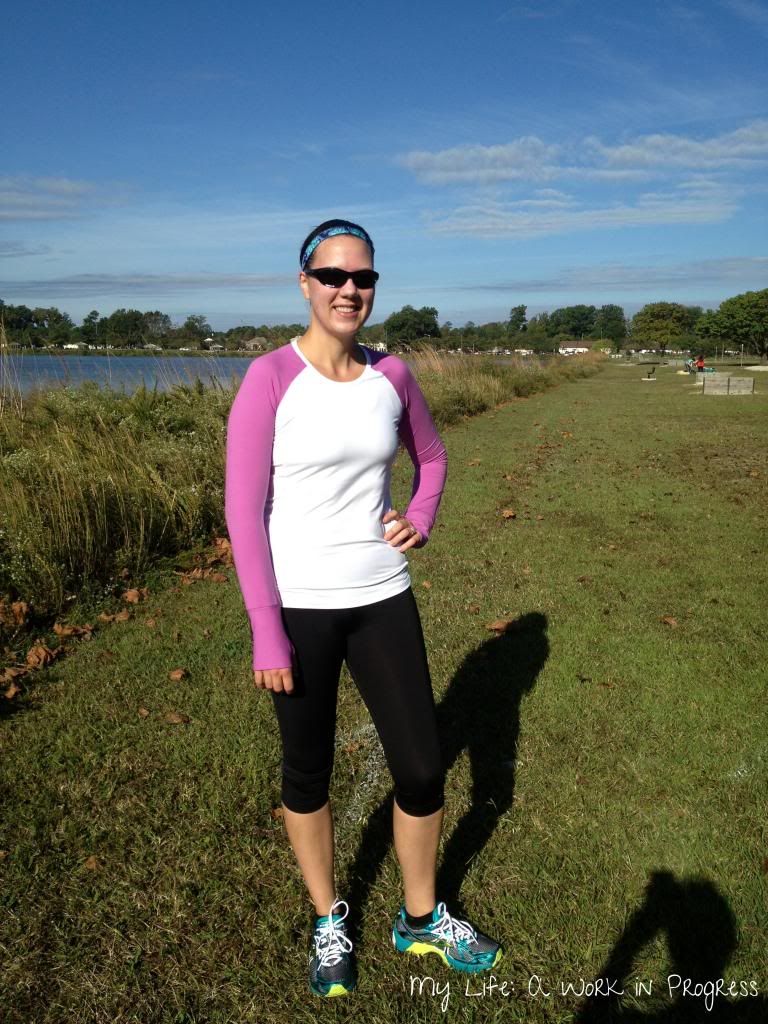 When I first pulled the capri leggings out of the package, my initial thought was they are incredibly cute and soft. And they are…just not on me. I gave them to my SIL, who's smaller than I am, and as you can see, the capris fit her perfectly. The ruching on the legs give these leggings a stylish touch.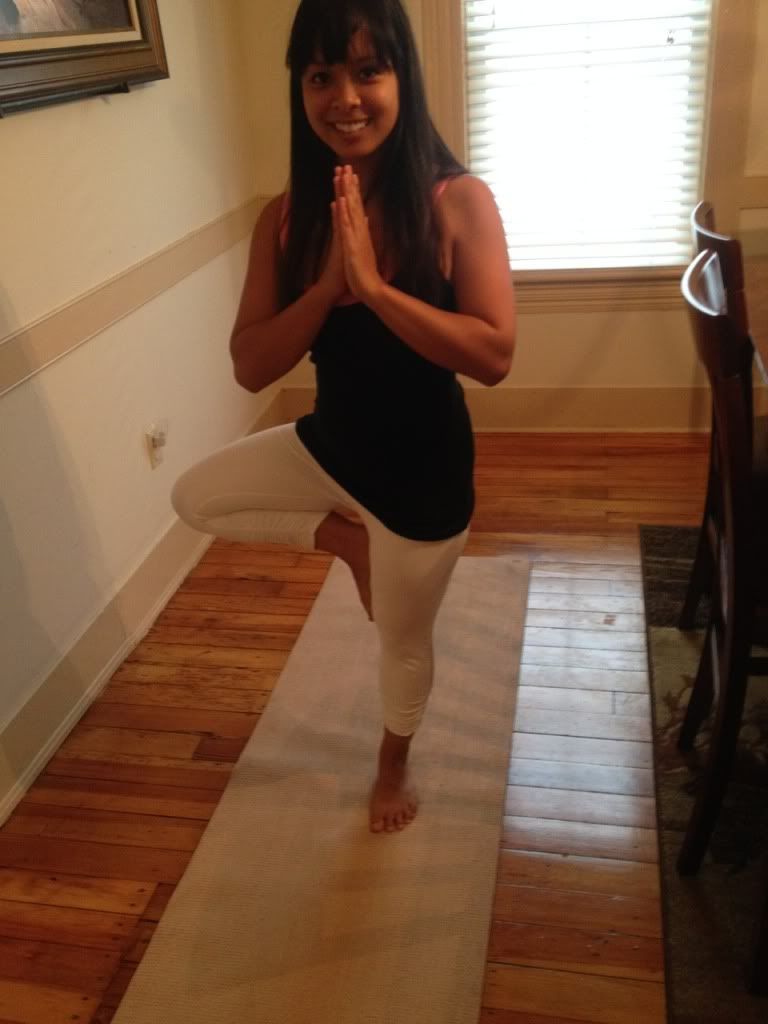 I was impressed with both brands and will definitely purchase clothes from ActivewearUSA in the future. Besides their price match guarantee (keep reading for more on that), they have final sales on many of their clothes. This means you can purchase quality workout clothes at a great price.
Founded on a mission "to offer the largest selection of quality, high-performance, stylish women's activewear, footwear, and accessories," ActivewearUSA strives to provide great customer service and apparel guidance to the consumer.
With a huge selection of fitness clothes for women, ActivewearUSA features brands like BEYOND YOGA, O'Neill 365, Zumba Clothing, Fila, Hapari swimwear, lucy activewear, and many more. The inventory changes often, but if there's a specific brand you like, you can sign up to receive notifications via email of when ActivewearUSA receives more stock in that brand.
ActivewearUSA offers free shipping on orders over $75 within the domestic United States. They also have a great return policy, provided the clothing hasn't been worn and still has the tags on it. Just send back the new, unused items within 60 days of delivery along with your invoice. Orders under $75 will ship anywhere in the US for just $5. And they do ship to Canada as well as other countries. Check out their site for specific details on their return and shipping policies.
They also have a price match guarantee, but there are some stipulations. See HERE for more info.
Visit ActivewearUSA at the below links:
ActivewearUSA on the web | ActivewearUSA on Facebook | ActivewearUSA on Twitter | ActivewearUSA on Pinterest
What clothing does ActivewearUSA have that you really like?