Welcome to the greatly anticipated 4th annual Merry Fluffy Christmas Giveaway Event! There are more than 30 blogs that are giving away cloth diapering prize packages valued at $50 and up. Make sure you enter here and then hop to all the others. There are thousands of dollars in fluffy prizes to be won. This year, there are also two HUGE Grand Prize packages, on both of the host blogs, And Then There Were 5 and Mommy's Favorite Things! So make sure you enter to win those as well. Good luck!
Welcome to My Life: A Work in Progress' Fluffy Giveaway!
Thanks to my awesome sponsors, you have the opportunity to win a cloth diaper prize package worth at least $76.50.
Boody's Bottoms:
From Amanda– "After getting laid off from my job I was looking for something to do where I had a passion. As a result I started making diapers and blankets for my kids. This quickly grew to be a passion of mine. I take the highest level of pride in my diapers and blankets. I love taking on a challenge whether it be looking for a specific fabric or creating something unique.
Everything is made in my home in Pueblo, Colorado. I alone cut, pin, sew, snap, and package the diapers."
Read Elisebet's review HERE.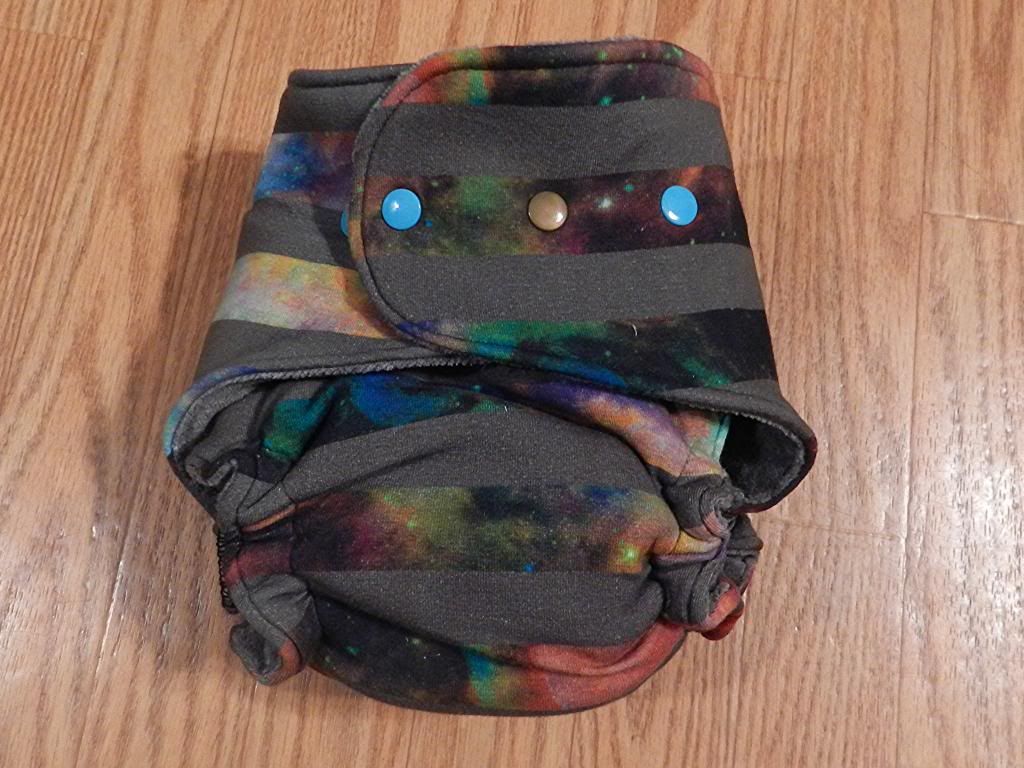 From Boody's Bottoms, win a fitted diaper valued at $22-24.
Tags and Rags:
Jessica, the creator behind the busy little shop called Tags and Rags, is a work-at-home mom (WAHM) of three children, doula and breastfeeding educator student, and future midwife. She makes and sells everything from cloth diapers and accessories, to sensory blankets, to dresses, to nursing necklaces, and so much more. Feel free to contact her with custom ideas for sewing and crocheting.
From Tags and Rags, win a fold over elastic (FOE) diaper cover valued at $13.50 or more.
Wee Essentials:
Wee Essentials started with a bit of soap and a sewing machine at a dining room table. Over the past 5 1/2 years, Candice Mangum, the owner of Wee Essentials, has strived to produce quality products with the earth in mind. Candice married her husband in 2000 and is the mother to four children – two boys, ages 7 and 5, and two girls, ages 3 and 1. She currently lives in Nashville, Tennessee, with aspirations to move back closer to her family in the Twin Cities, Minnesota.
I purchased a WEE sampler almost exactly a year ago (November 27, 2012, to be exact). My husband and I have both been impressed with the scents and quality of these soap bits. I wasn't happy with the homemade soap solution recipes I'd found and tried for Baby J's cloth wipes. We never felt like he was clean enough after diaper changes. Then we tried Candice's soap bits, and they did exactly what we needed!
Made with natural high-glycerin soap, shea, cocoa, and mango butter, these mini soaps dissolve easily in water. Just drop one bit into a cup of water and heat for 30 seconds until the soap has dissolved. I pour the solution straight over a stack of cloth wipes in a wipes warmer, and our wipes are ready to go.
From Wee Essentials, win a WEE Little Sampler of natural and vegan soap bits (approximately 110 cloth wipe solution cubes), valued at $17.
Rustic Spark:
From Wendy– "A mom of 3 kids, I played with the idea of cloth diapers with my first. All I had were those horrible prefolds that one can find at Target. However, after my daughter was burnt by a disposable, I really started seriously looking into cloth. There were SO MANY options, I was overwhelmed and then the price of most diapers was completely out of our budget. During my second pregnancy, a gal in my due date group took me under her wing and taught me the basics of cloth diaper sewing. My skills grew from there as I experimented with different types and fabrics. A few months ago I was teaching a free babywearing class and had brought my selection of cloth diapers with me (some I made and some other brands). In the end, she asked me to make her some baby bum fluff, and that got me started in selling the cloth I make. My goal at Rustic Spark is to not only make cloth that works, but that families can afford."
From Rustic Spark, win a sized wool cover and three patterned pocket contour diapers with daytime inserts OR win a sized wool cover and six unbleached pocket contour diapers with daytime inserts. This is a minimum value of $24, depending on the sizes and type of PCDs you choose.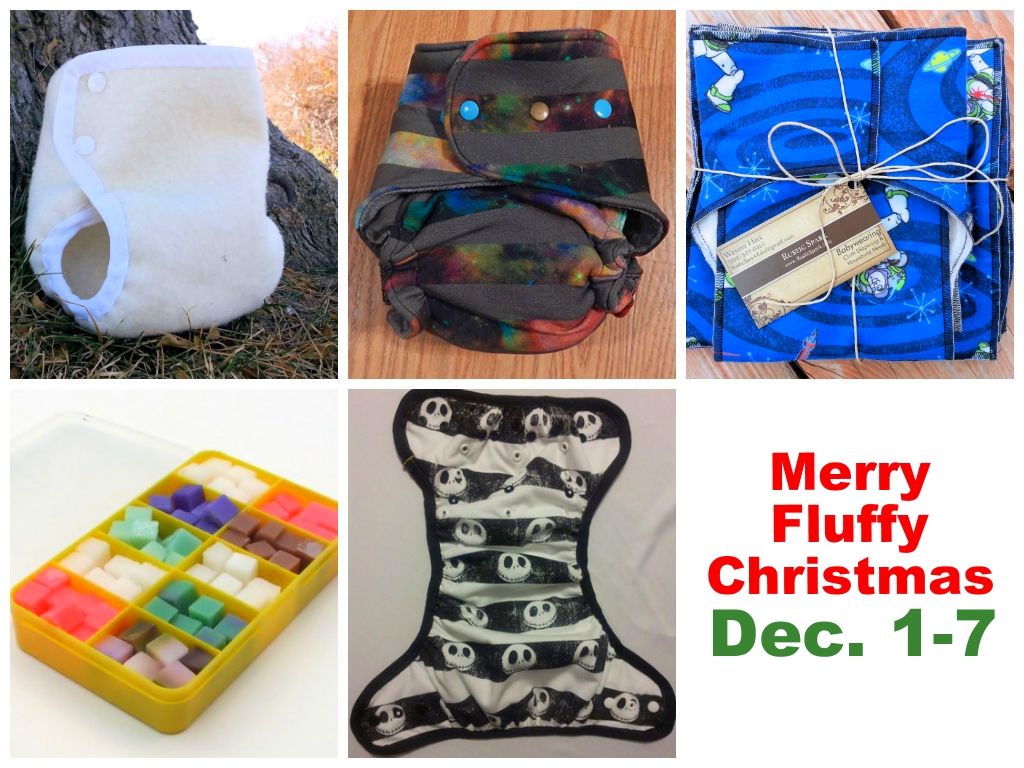 The Giveaway:
If you agree to the terms and conditions listed directly below, scroll on down and enter the giveaway! Afterwards, see the linky at the bottom of this post to visit the other participating blogs.
Terms & Conditions: Sweepstakes open to residents of the US. Must be 18 years or older. Void where prohibited by law. Two entrants allowed per household. Odds of winning depend on total number of eligible entries received. Once winner has been selected and emailed, winner will have 48 hours to respond or new winner will be selected. Winner's name may be posted on this blog and other social media and Web sites. My Life: A Work in Progress (MLAWP) and participating blogs are not responsible for prize fulfillment. Sweepstakes not associated with Facebook or any other social media platform. Entrance into the sweepstakes indicates acceptance of these terms and conditions.
  Note- My Life: A Work in Progress was not compensated for this post. My Life: A Work in Progress and other participating bloggers are not responsible for prize fulfillment and/or shipment.