UPDATE JULY 2016- I still use this stuff! I've been buying it from my local Ulta or Target. I've also seen it at discount stores like Marshalls.
Neoteric Cosmetics sent me a can of Batiste Dry Shampoo in their Dark & Deep Brown color to review.
About:
Batiste Dry Shampoo first came on the UK beauty scene in the 1970s. Many other dry shampoos use cornstarch to soak up the oil in your hair, but Batiste uses rice starch. It's lighter on your hair and doesn't leave a heavy residue.Ā Batiste's dry shampoos come in a variety of scents and are available in colors too. Batiste comes in two sizes: regular- 6.73 oz. and travel/mini- 1.6 oz. The first retails for around $7.99 and the second for about $3.99.
Using dry shampoo is easy. Just lift your hair up by the ends in section and spray the roots from about 12″ away.
My Experiences:
Every woman should have a can of dry shampoo in her bathroom. Really! I started using dry shampoo a couple years ago, and the stuff is fantastic. Even if you don't want to go a day or two without washing your hair, dry shampoo is perfect to refresh your hair after the gym, after being out in the heat, after a long day at work, and so on. It also adds body to fine hair, like mine.
As a mother, I find dry shampoo indispensable. I shower during nap time. My son has never been a good napper, and I don't have a lot of time to shower and get other things done during my window of opportunity. If I skip washing my hair and use dry shampoo, I spend about 5 minutes between the shower and the spray can. If I wash my hair (like wet wash), I spend at least 15 minutes in the shower. Those extra ten minutes add up!
I also had bangs cut this spring for the first time in a few years. I love my bangs (they hide the lines on my forehead), but after a few hours outside they get moist and stringy. Lately, I've been pinning my bangs back rather than deal with it, but dry shampoo is the solution. I haven't wanted to carry a big spray bottle around with me, but now that I know about Batiste's travel size dry shampoos, I'll be purchasing a can.
I've tried a few different brands of dry shampoo -powder and spray- from the inexpensive to the overpriced, butĀ Batiste Dry Shampoo is my favorite so far. I love that it comes in scents, colors, and it's affordable. I've found it for sale on different websites, but theĀ Neoteric Cosmetics website has a good shipping price. Any orders $25 and up have free shipping. One bottle of dry shampoo this size usually lasts me two months.
Here are some before and after photos of me using Batiste dry shampoo. It's been about 30 hours since I've washed my hair in these photos (and it's not styled yet- don't judge me). Hopefully you can tell, because the photos don't show it that well, but there's a complete difference in my hair before and after. It looks clean again after using the dry shampoo.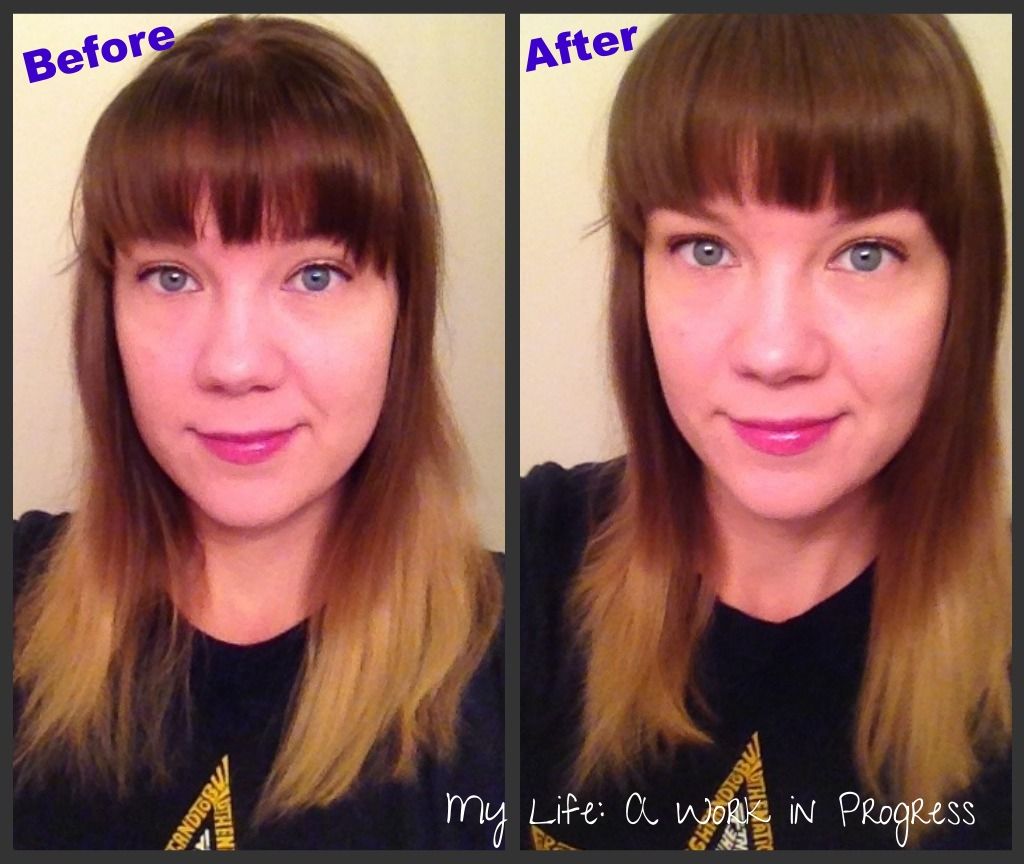 Batiste Dry Shampoo also adds body to my fine hair. If I tousle my roots after applying, this is what I get: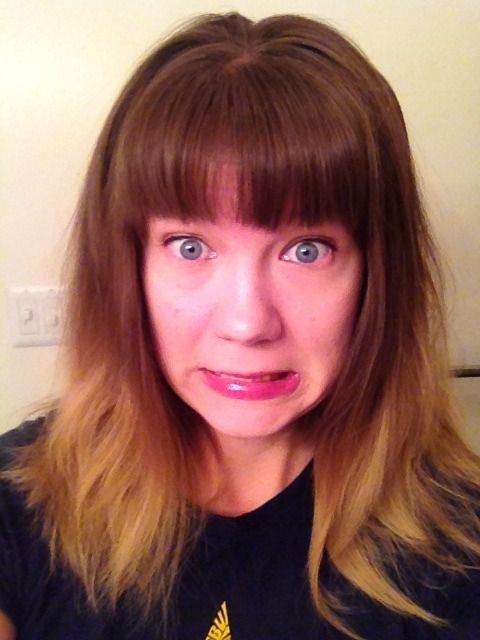 Okay, I wouldn't actually go into public like this, but the extra body is awesome if I'm planning on curling my hair. AND with dry shampoo, a hair donut, hair pins, and some hair magic, I can actually put my fine hair in a top knot/high bun that's not insanely tiny: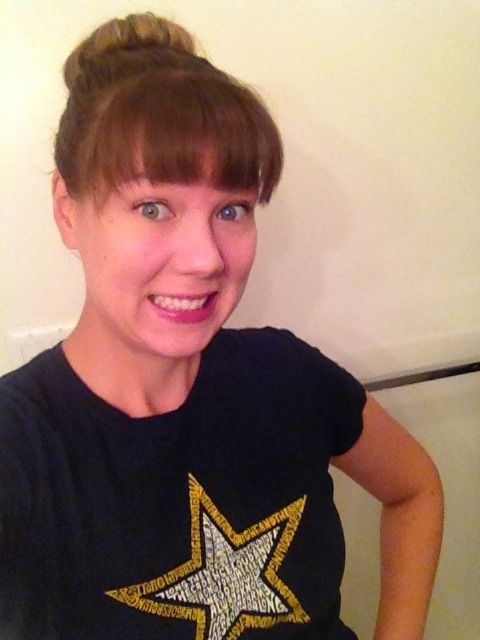 For the full range of Batiste dry shampoos, click HERE. Check Batiste out on Facebook and TwitterĀ for updates, tips, and info on other great products!
If you liked my review, please consider voting for me at Top Mommy Blogs and the Picket Fence. Just click onceĀ HEREĀ andĀ HERE. Thank you!
Note: I received one or more of the products mentioned above for free using Tomoson.com. Regardless, I only recommend products or services I use personally and believe will be good for my readers.