If you're in the Hampton Roads area, the Virginia Zoo is located near downtown Norfolk.
I'll be honest, it's not the best zoo I've ever been to. It's not very big, and they don't have a ton of animals. However, admission is only $11 for adults and $9 for kids 2-11! If you're military, a senior citizen, or an AAA member, it's $10. The zoo near where I used to live charged $24.95 for one adult ticket. The San Diego Zoo is $44 for adults, and the Bronx Zoo is $33.95 in the summer months. So I think $10 each for my husband and I at the Virginia Zoo is dirt cheap for a fun afternoon!
In a perfect world, zoos wouldn't exist. Yes, I ultimately think that animals should be left alone in the wild, in their natural habitat. But we don't live in a perfect world. Animals live in captivity today for a variety of reasons. The Virginia Zoo is a member of the Association of Zoos and Aquariums (AZA). They adhere to strict standards and work to educate the public and promote wildlife conservation.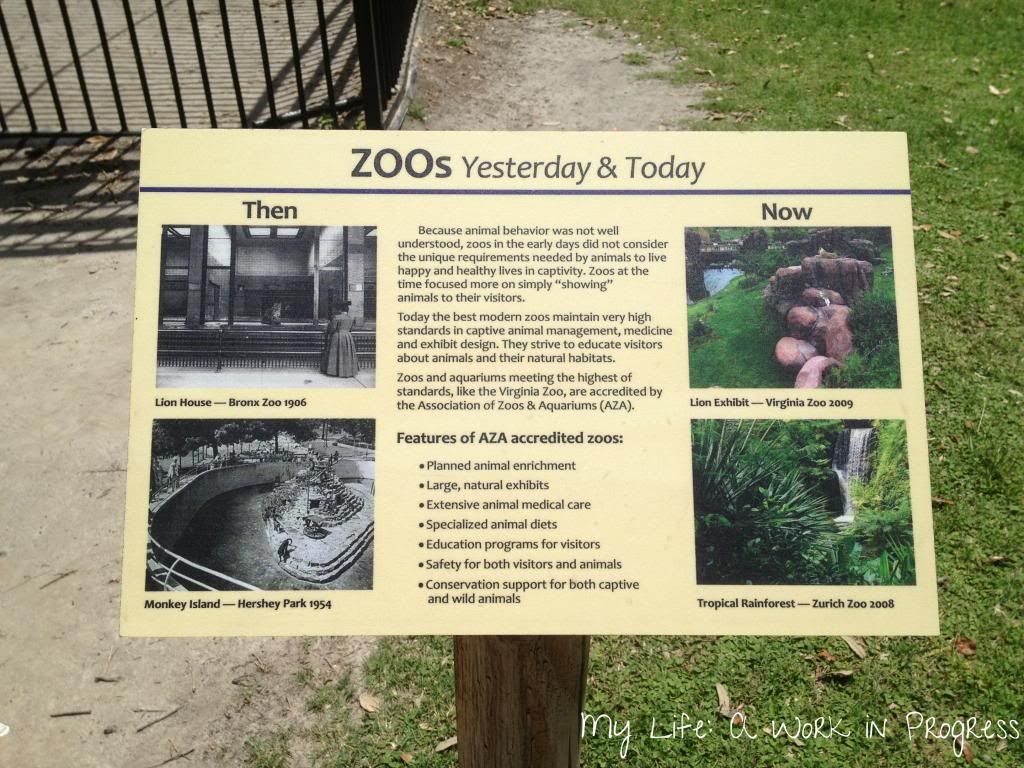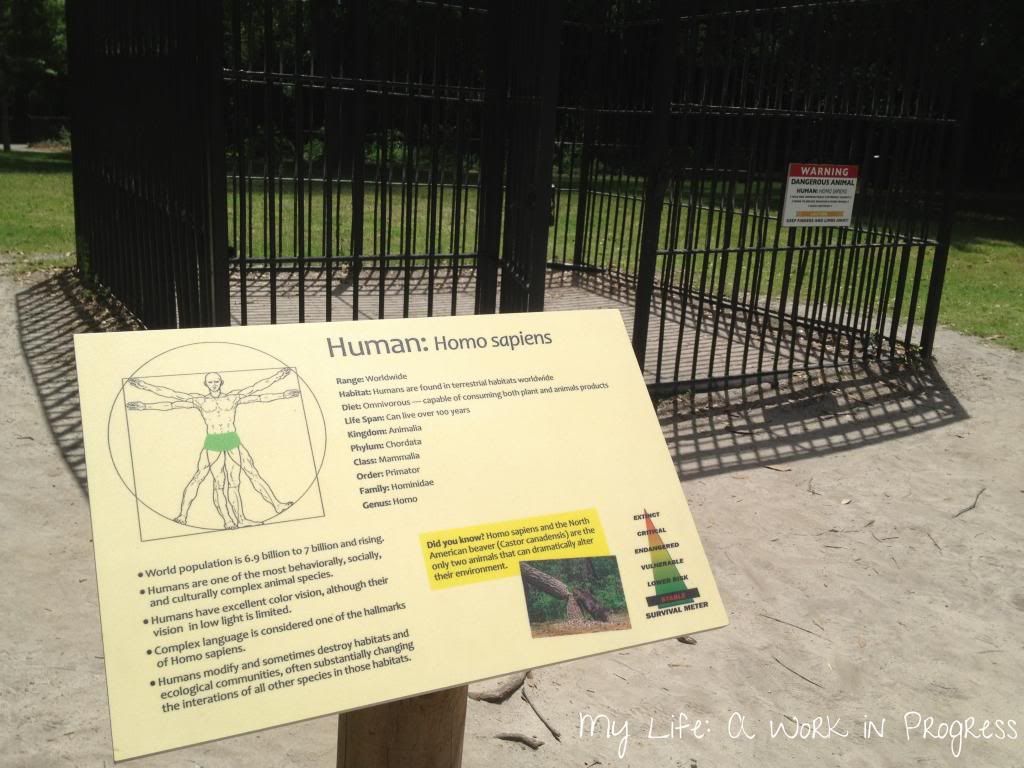 Now on to the zoo…
There are several places to eat inside the zoo, and you don't have to walk very far to find them. The zoo's website says no outside drinks or food allowed, but I did notice people carrying small coolers inside the zoo. They didn't do a bag check, so I guess they don't enforce it. There is a park with a large playground right outside of the zoo, which looks great for picnics. You can get a stamp for re-admission on the same day, if you choose to leave for lunch, etc.
Bring your kids' swimsuits! They have a splash pad type area right past the main gates of the zoo. There are also some little fountains set up near one of the restrooms that Baby J enjoyed running through. It was perfect to cool him down, since it was a hot day!
The barnyard area was closed for renovations while we were there, which was disappointing. I think that was their petting zoo. I plan to return once it's open (if it opens while we still live in Hampton Roads!), because I think Baby J would really enjoy petting animals.
Animal exhibits include lions, tigers, and bears (are you chanting right now?); as well as otter, baboons, elephants, foxes, orangutans, iguanas, gibbons, prairie dogs, giraffes, tapirs, ocelot, and monkeys. Their website says they have a white rhino, but we didn't see it. They also have a reptile exhibit.
Some photos: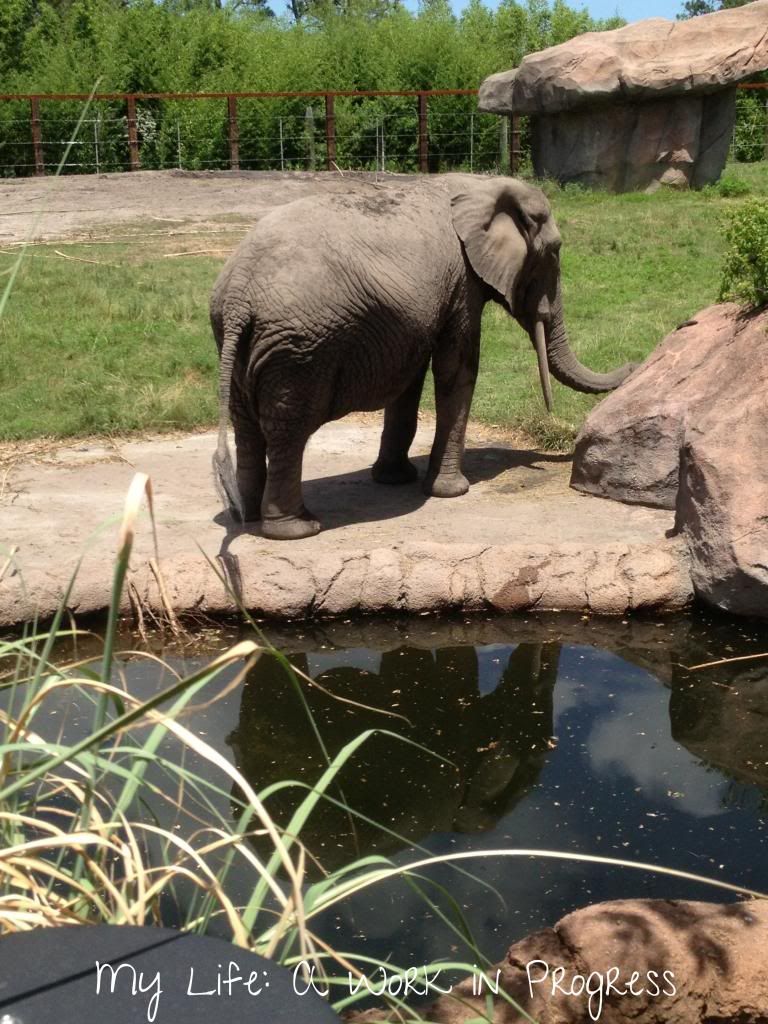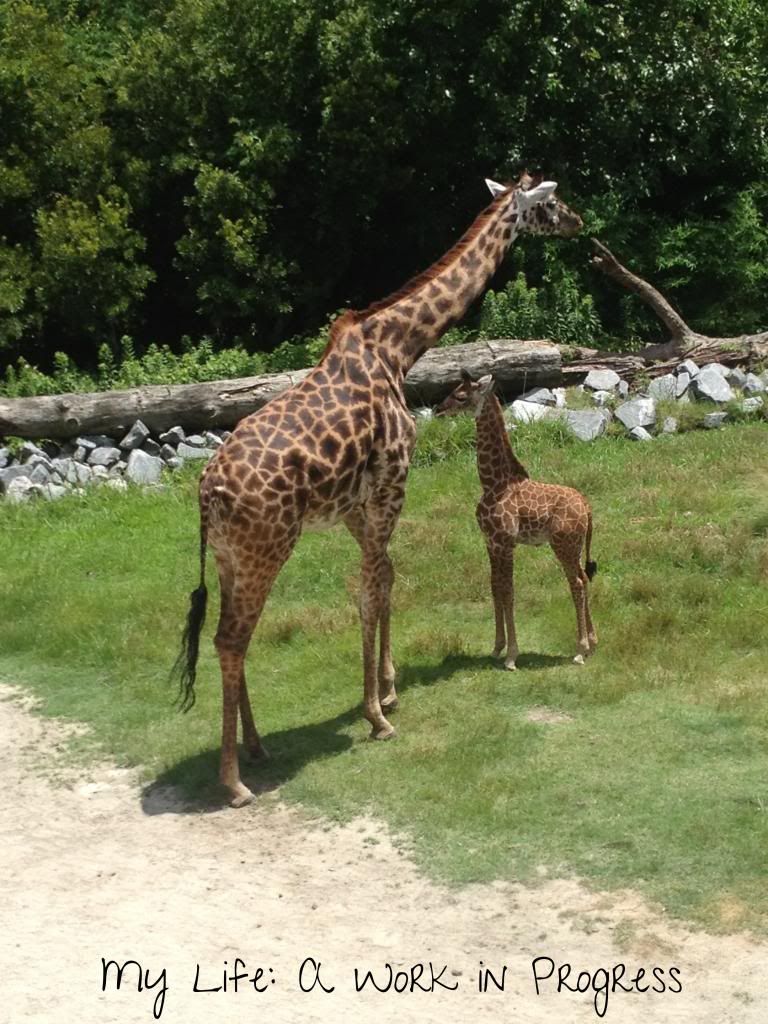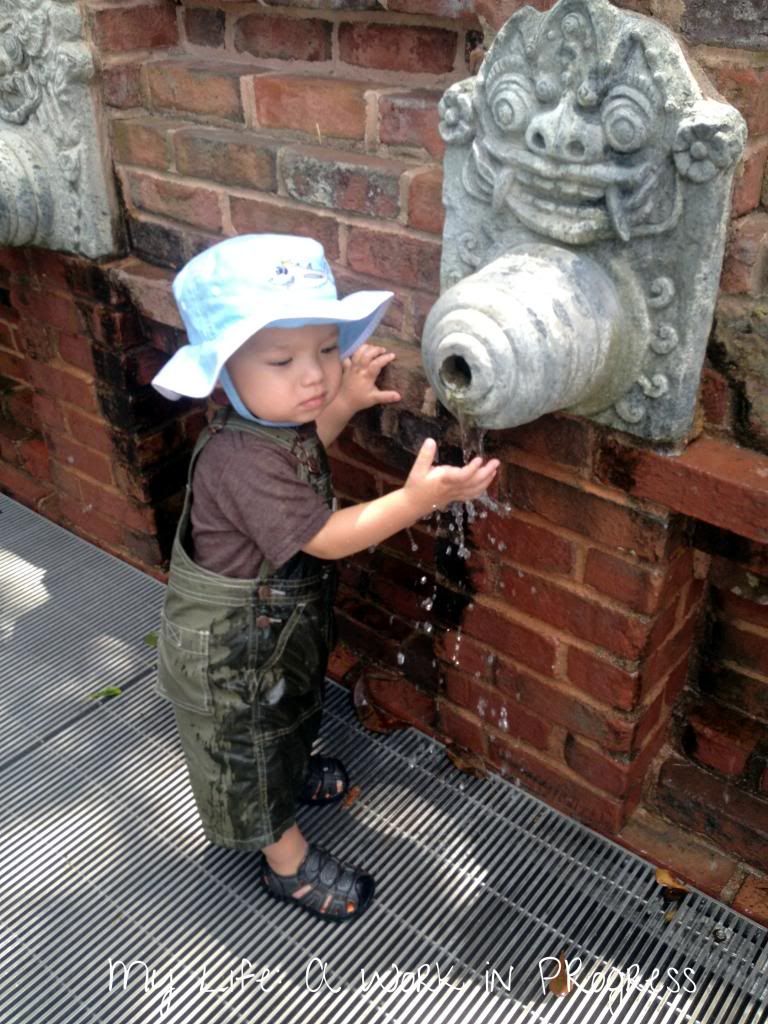 What's your favorite zoo?