*As a member of the Tomoson blogging community, I received a free download of ArtRage for iPad.*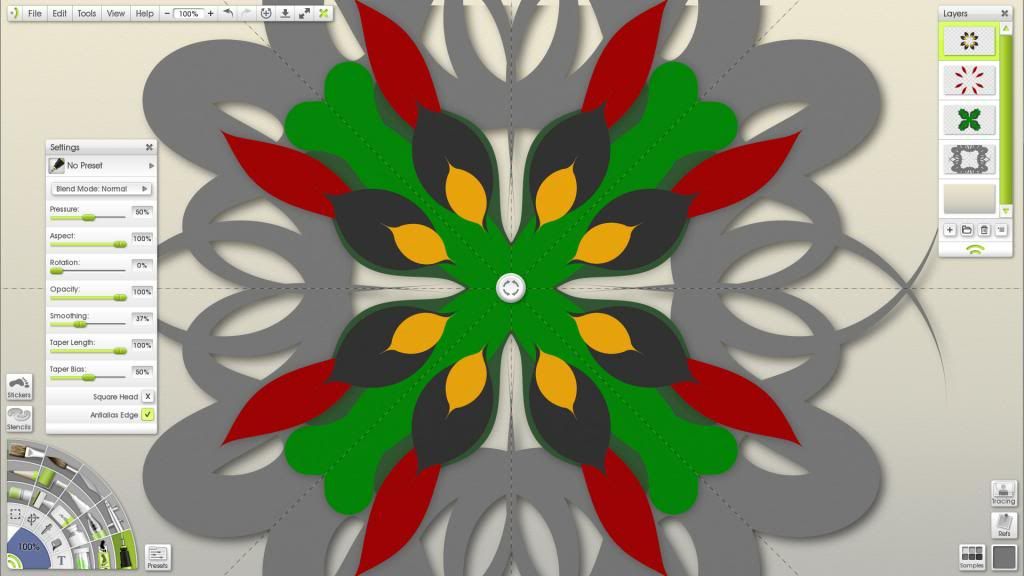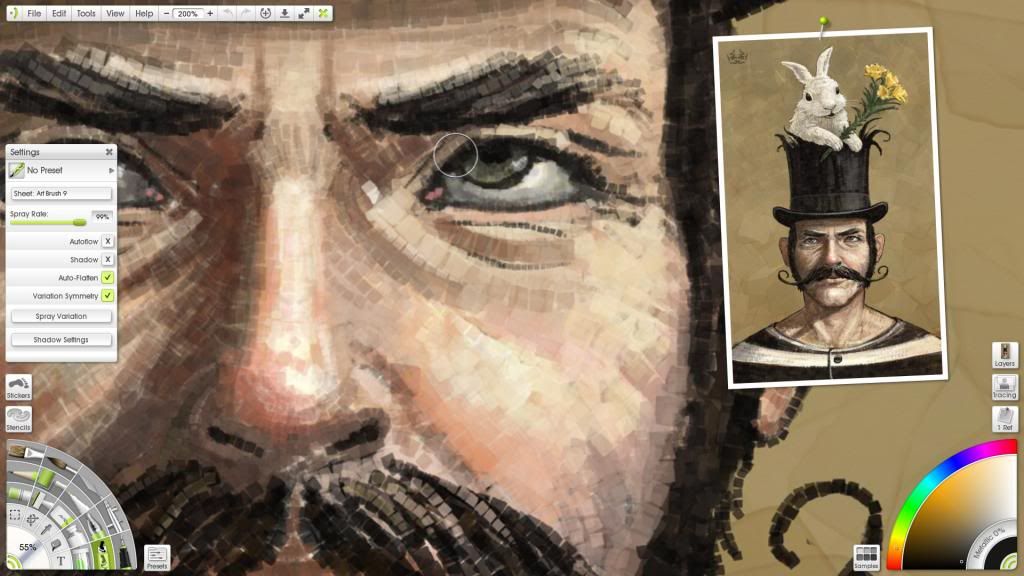 About:
ArtRage is intuitive painting and drawing software that you can use right on your iPad. A wide range of artistic tools like oils, watercolors, and inking pens can be used on the iPad version to create realistic art. You can import your photos to paint, email your artwork, or share the results with the ArtRage desktop version. Click HERE to see art created by ArtRage users.
ArtRage for iPad can be found in the App Store for $4.99. It's also available for iPhone, Windows 8 touchscreen, and Mac/Windows computers.
My Experiences:
I've used Adobe Photoshop quite a bit and have some knowledge of Illustrator and Lightroom. So I thought it wouldn't be too difficult to use ArtRage, but I have to admit…it's more complicated than I expected. That's not a bad thing, 'though. It just means this software has a lot to offer, especially for the price. I've created a few uhm…art projects…using ArtRage, but I definitely need to spend more time looking through their tutorials. The tools were easy to use; I'm just not that artistic! They also have forums, where you can ask question from those more experienced. There are plenty of YouTube videos as well.
Check out my artwork below. I took a photo of myself on my iPad, then opened the photo in ArtRage, and traced the photo with my index finger to end up with this: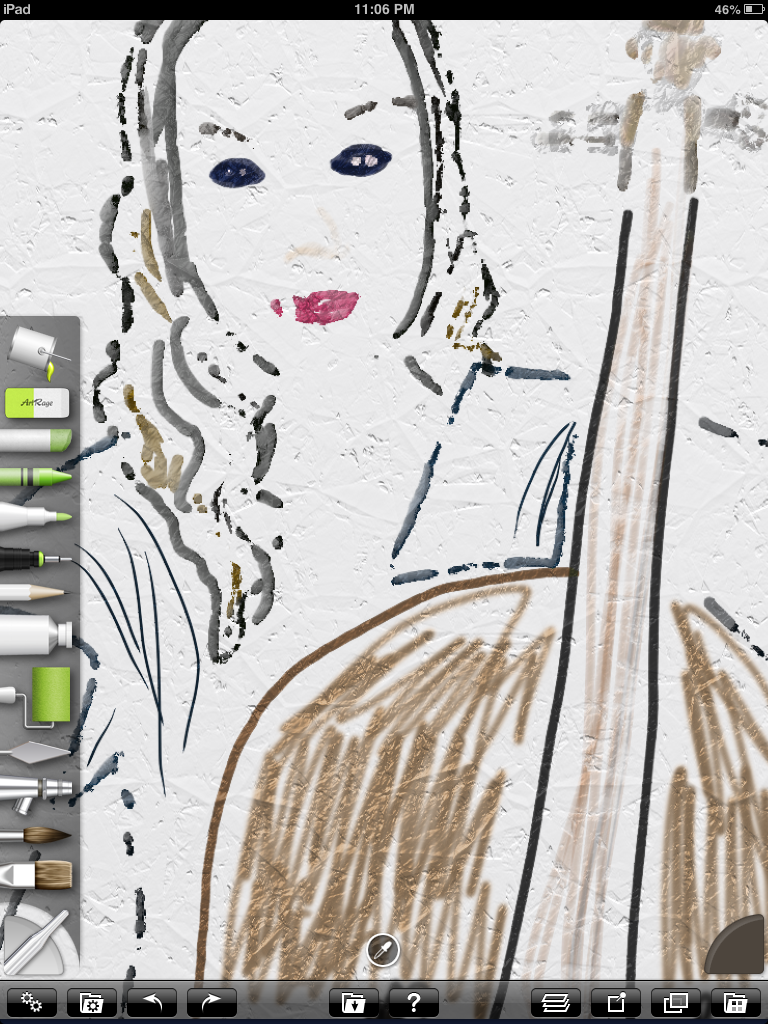 Okay, it's not great, I know, but I'm excited about the possibilities. And I need to get a stylus. That would probably help! Tracing is a great way to get started and used to the tools. It's also handy for people like me who can't draw that well.
You can change the tools you use, as well as colors, and the size of the tools. The canvas can be plain or choose a texture like mine. There really are a lot of possibilities. Overall, it's a really fun program that can do a lot, and it's cheap!
Note: I received one or more of the products mentioned above for free using Tomoson.com. Regardless, I only recommend products or services I use personally and believe will be good for my readers.