This is a Sponsored post written by me on behalf of Carton Smart. All opinions are 100% mine.
Halloween might be over with, but it is still pumpkin season! To me, Thanksgiving and Christmas (all the fall and winter holidays) are synonymous with apples, squash, cranberries, and pumpkin. They all go so great together.
With these ingredients, it's easy to whip up either a Harvest Soup or fresh Harvest Muffins. The bonus is you're packing veggies into a tasty dish or treat.
I took the pumpkin cake recipe that is popular in our household (I blogged it last year) and jazzed it up by incorporating cranberry. It's delicious! This cake tastes good with or without frosting; it's light, fluffy, and moist.
Ingredients:
4 eggs
1 cup sugar
1 cup vegetable oil
1/2 cup of Pacific Foods organic jellied cranberry sauce
1 carton(16 ounces) Pacific Foods organic pumpkin puree
2 cups all-purpose flour
2 teaspoons ground cinnamon
3 teaspoons baking powder
1 teaspoon salt
Preheat the oven to 350 degrees. Mix the pumpkin, cranberry sauce, sugar, eggs, and oil together. Add your dry ingredients and mix it all together.
Spoon or pour the mixture into a greased 9×13 cake pan. Bake until set in the middle (30 minutes roughly). Simple, isn't it?
If you decide to frost your cake, it tastes great with a cream cheese frosting!
I received both the cranberry sauce and pumpkin puree, as well as organic unsalted chicken stock, from Pacific Foods.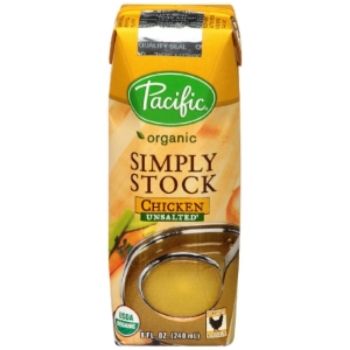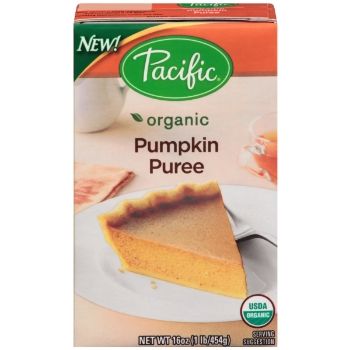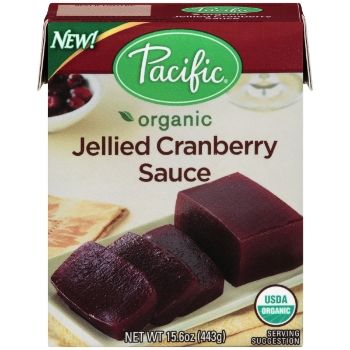 Have you heard about carton packaging? Many foods that we commonly eat today are filled with preservatives to keep the food shelf-safe, but the Tetra Pack storing process eliminates the need for preservatives. I've blogged before about shelf-stable carton milk and why I think it's awesome to have on hand, especially having a toddler.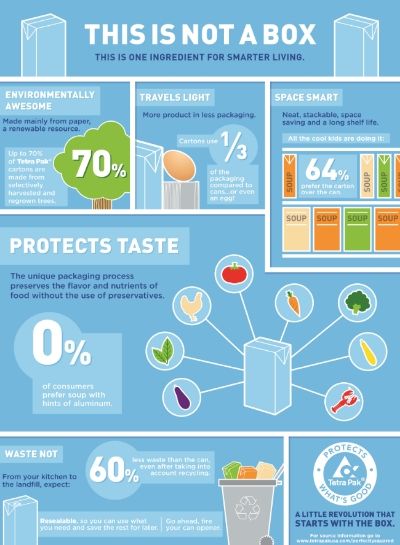 On a side note, I loved that the chicken stock was unsalted! I do make my own chicken stock, but quite often I just don't have enough space to store any in the fridge or freezer, so I end up buying some from the store that's shelf-stable. The best I've seen at my closest grocery store was "low-sodium." I was thrilled to find out from the Pacific Foods website that several grocery stores within 10 minutes of me do carry their brand.
This holiday season, I plan to be Carton Smart specifically by using ingredients stored in cartons for my recipes. But any way you can produce great tasting food with little waste is definitely "smart!"
Follow this link to Become Carton Smart. You can also Tweet @CartonSmart and Follow #CartonSmart on Pinterest to learn more about the process.
How can you be #CartonSmart this holiday season?