These pretzel ROLO hearts are fun and easy to make…so easy, that your kids can help! Each "heart" is made from a pretzel, ROLO¬†chocolate, frosting, and sprinkles. Toddlers can help by placing the chocolates on top the pretzels. Older children can add the frosting, and everyone can enjoy sprinkling their creations with Valentine's Day colors.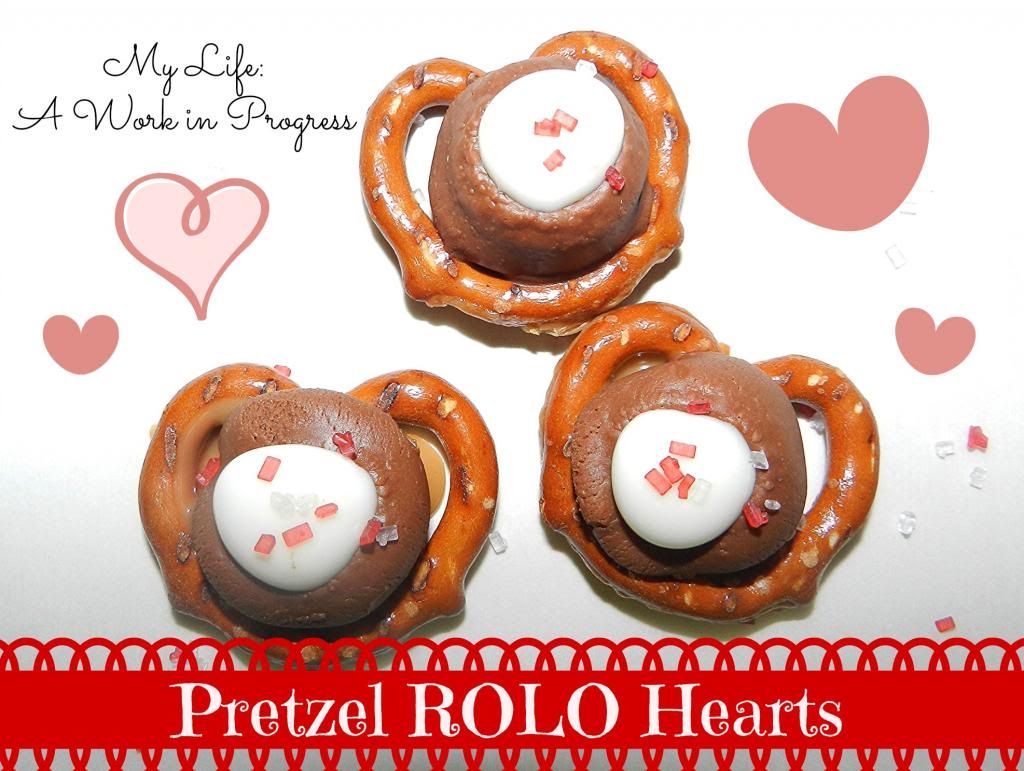 Supplies:
parchment paper
heart shaped pretzels*
frosting
sprinkles (red or pink)
ROLO chocolate
*I used mini pretzels by Snyder's of Hanover. These pretzels are more heart shaped than other brands, and they also are thick, so they hold onto their shape even when the chocolate melts.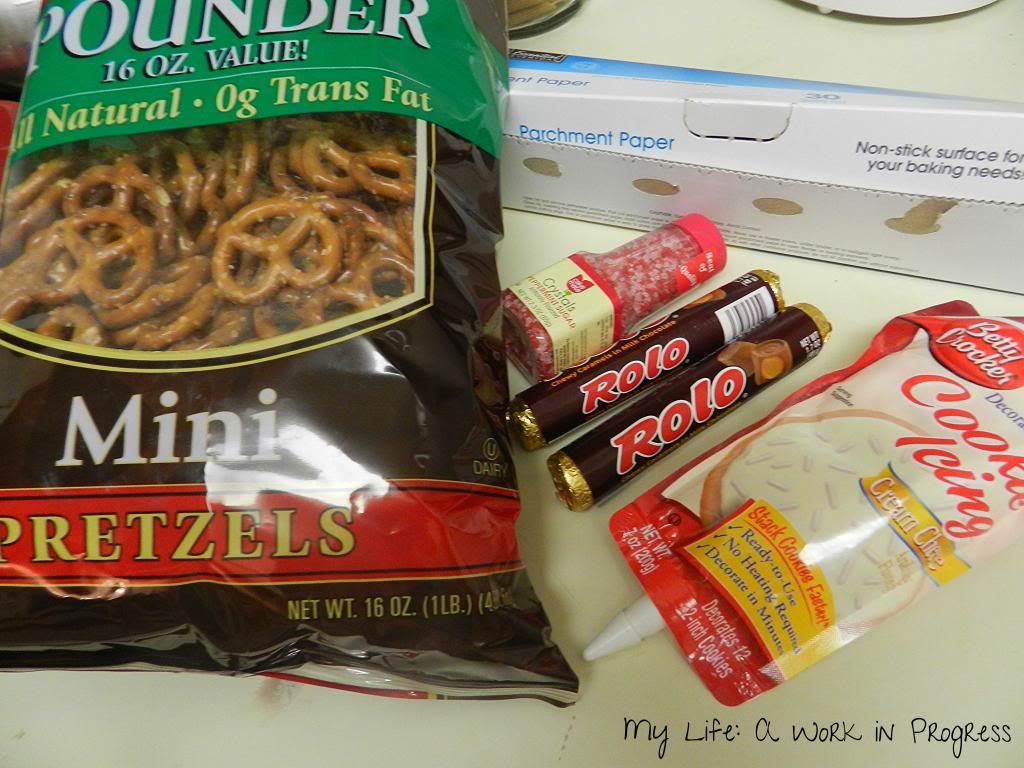 Turn the oven to 350 degrees. Cut and place a piece of parchment paper on a cookie sheet.
Arrange your pretzels on top of the sheet and parchment paper. How many pretzels you need depends on how many ROLOs you buy.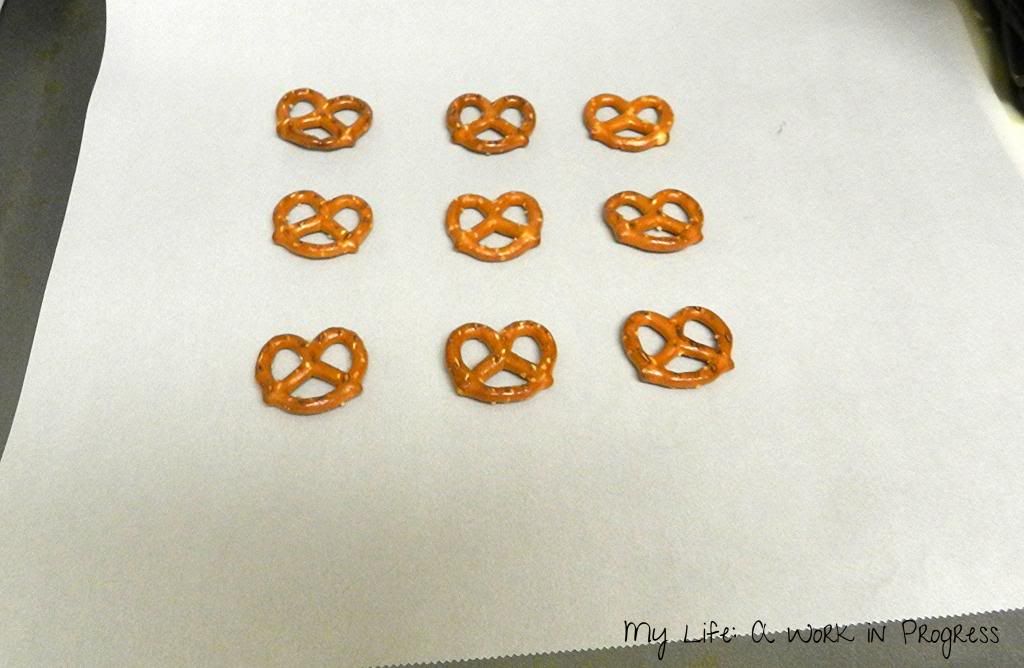 Next, place one ROLO on the center of each pretzel. When your oven is heated, put the pretzels in for about 5 minutes.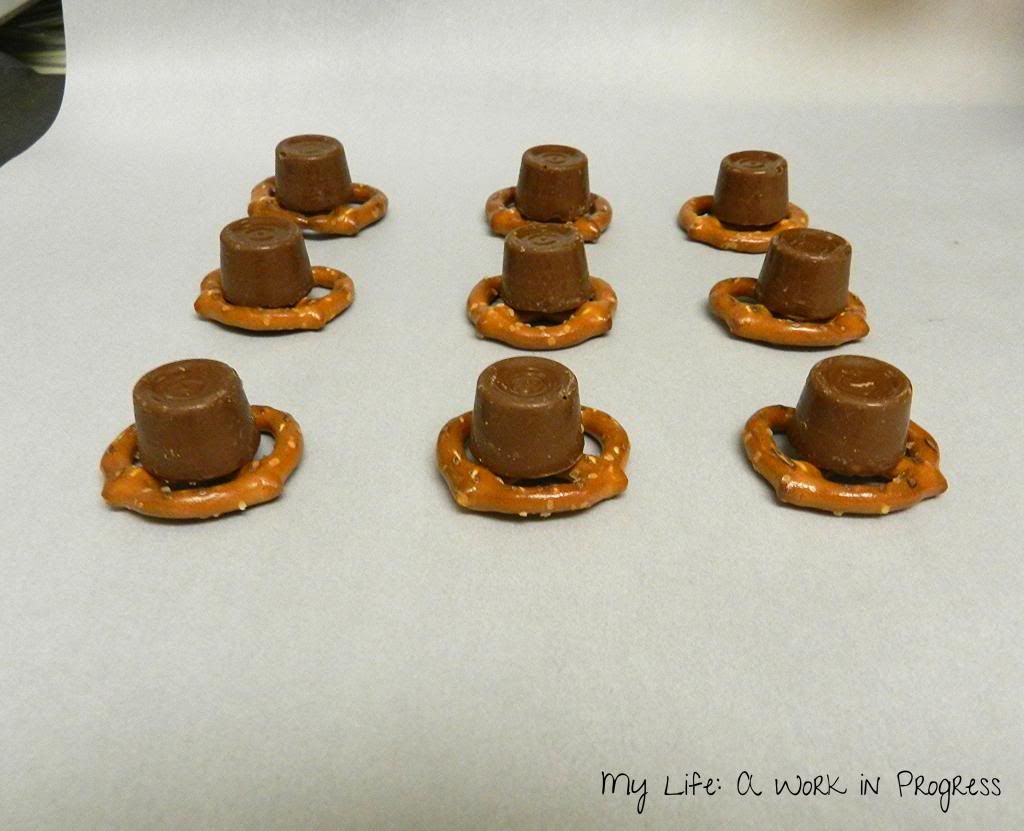 You want the ROLOs to melt. If they melt too much, and the caramel starts to spread out away from the pretzel (like in the photo below), that's fine. Just wait for the hearts to cool; then you can break the caramel parts off, leaving your hearts intact.
Once your hearts are out of the oven, wait for them to cool. The melted ROLOs will have a circular indentation in the top. Fill these with your frosting. I used a cream cheese cookie icing that came in a squeeze pouch.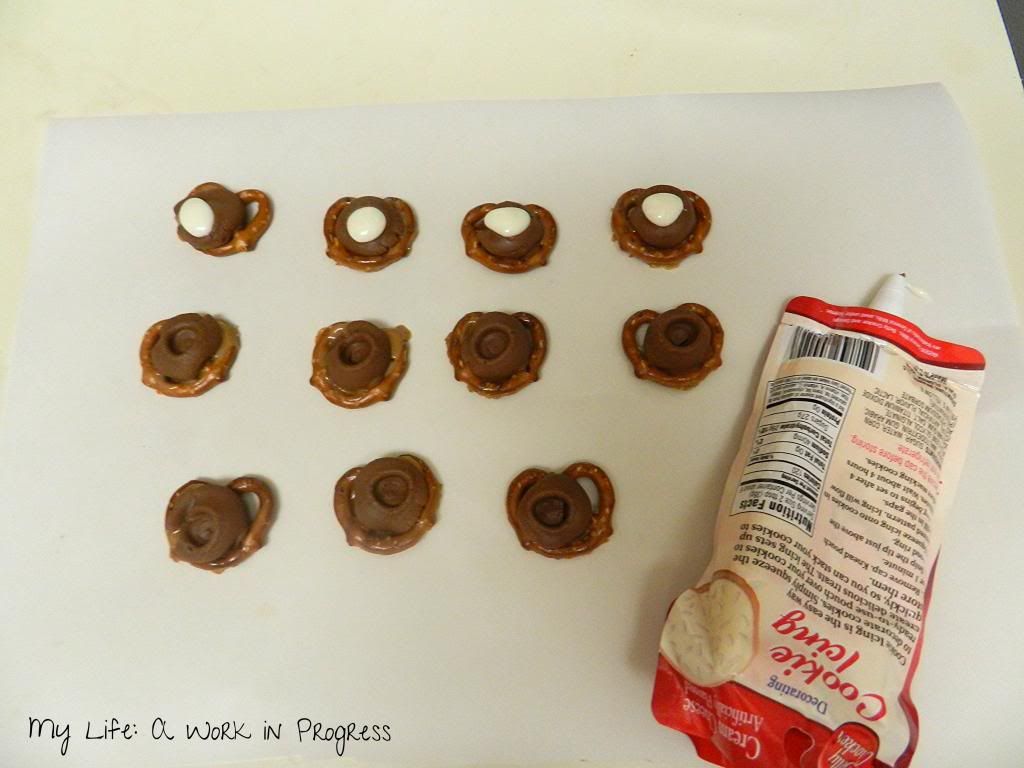 Before your frosting hardens, sprinkle your sprinkles over top.
And you're done! Just wait a few minutes before eating, to make sure that the chocolate and frosting have completely hardened.
What are some of your favorite kid-friendly Valentine's Day treats?