If you've spent any time at all in the cloth diaper community here in the States or Canada, you've probably realized that cloth diapers from China are a hot topic. But the fact is that many American and Canadian-owned companies have their cloth diapers manufactured overseas as well (and charge more). In the long run, cloth diapers are cheaper than disposables and more environmentally-friendly. However, in the beginning, there's sticker shock for many parents I think, when they realize how much many of the cloth diapers cost upfront. It can be expensive initially! Sites like ShopDiaper.com make cloth diapering possible for parents who might not otherwise be able to afford it.
I received a free ShopDiaper brand one-size pocket diaper in yellow to review (see the bottom of this post to find out how you can get one for free too!). The outside of this diaper is made with a waterproof fabric called polyurethane laminated, or PUL. The diaper feels a little thin to me, so I don't know that it's something that will last for years. It's a very inexpensive diaper to purchase, so it makes sense that the quality likely isn't as high as a diaper that costs much, much more. I've washed this pocket diaper several times, and it's held up so far, but obviously only time will tell. If I do have any issues, I will update this post.
The inside fabric of this diaper is suede cloth. This is actually one of my favorite fabrics to use if I sew cloth diapers myself. Suede cloth wicks moisture from skin, which I really like. My son's skin seems to be particularly sensitive, so if I use a cotton or bamboo diaper on him, I often end up putting in a strip of fleece or another moisture-wicking fabric, so he doesn't end up with a rash. I don't have to add the fleece with this pocket diaper.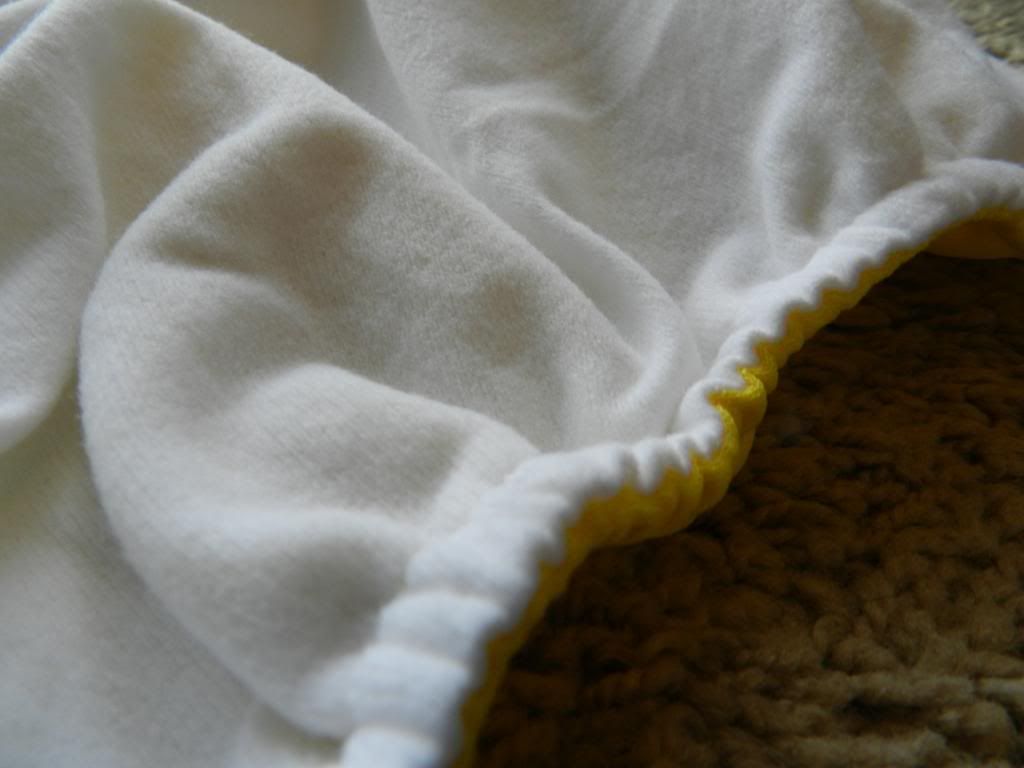 It's a one-size diaper. One-size usually means the diaper will fit most babies from birth through potty training. However, this ShopDiaper brand pocket diaper seemed bigger to me than many of our other diaper brands. I think this diaper would be too big for a newborn, but that makes it a good, inexpensive option for large babies or older toddlers.
The rows of snaps on the front and around the waist are what make this diaper one-size. They allow the diaper to be adjusted to fit your little one.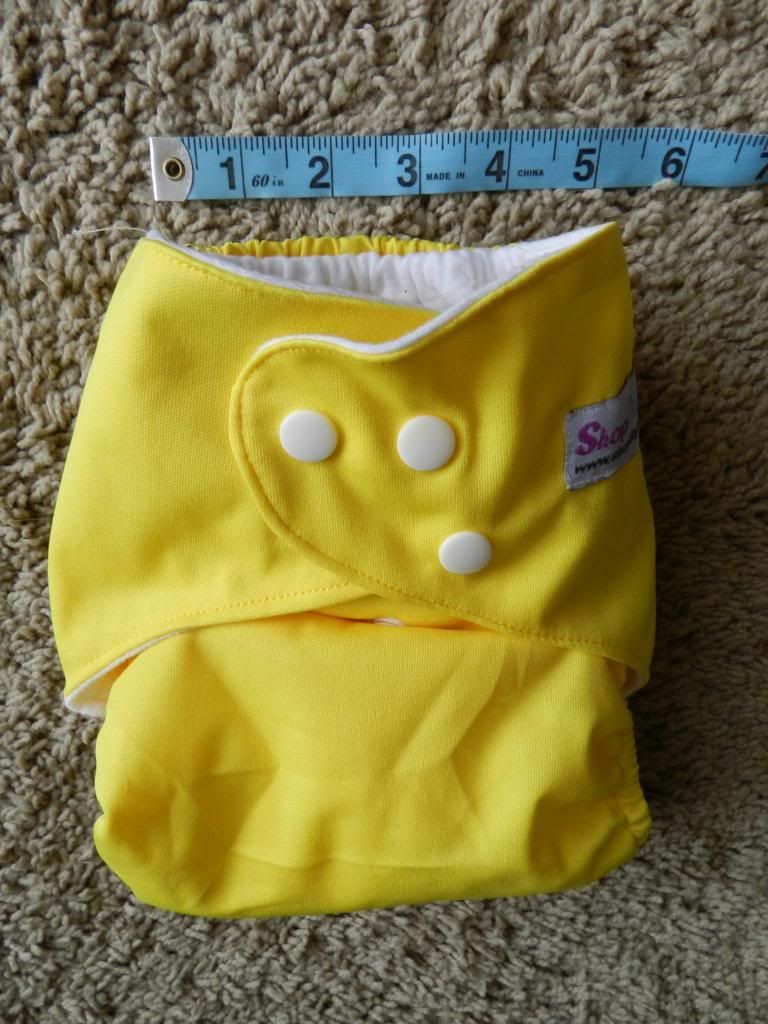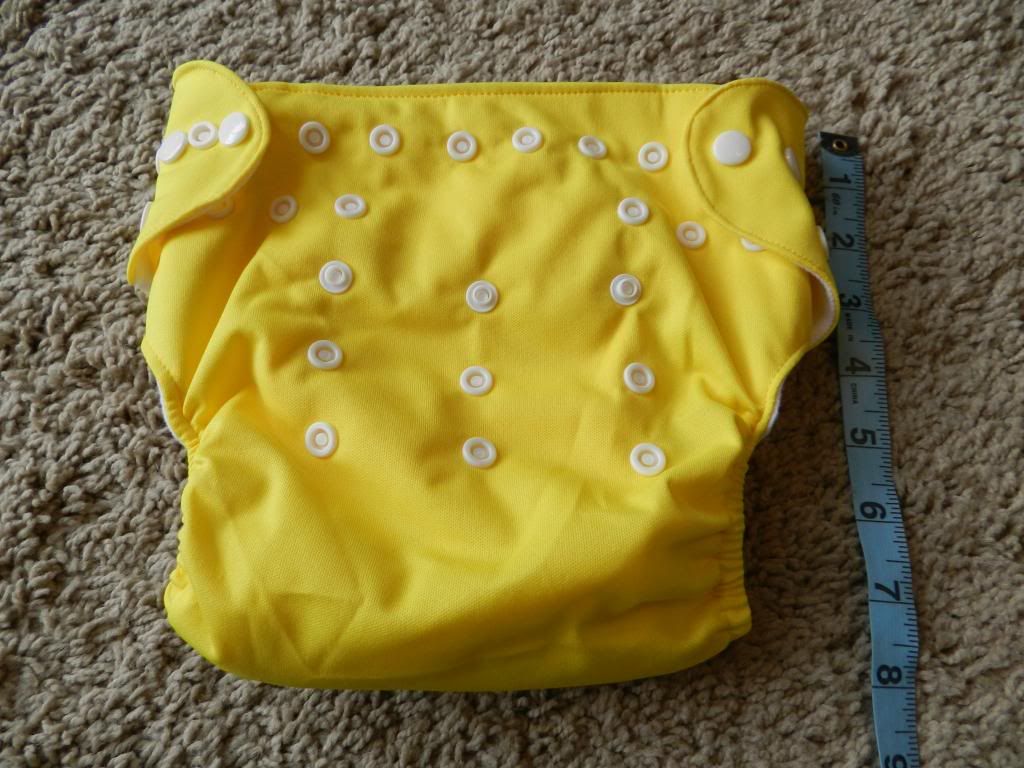 The only thing that I didn't like about this diaper was the insert. It's made of microfiber terry, which is good. I find that to be a very absorbent fabric that'll take a beating in the wash. But this insert seemed thin, and it's not very long. In fact, I almost wonder if I received a newborn insert. (Now that I think about it, I wish I had a photo of this insert next to a BumGenius insert, to give you an idea on the size. I'm out of town though, so I'll have to add one later this week…be on the lookout for that!)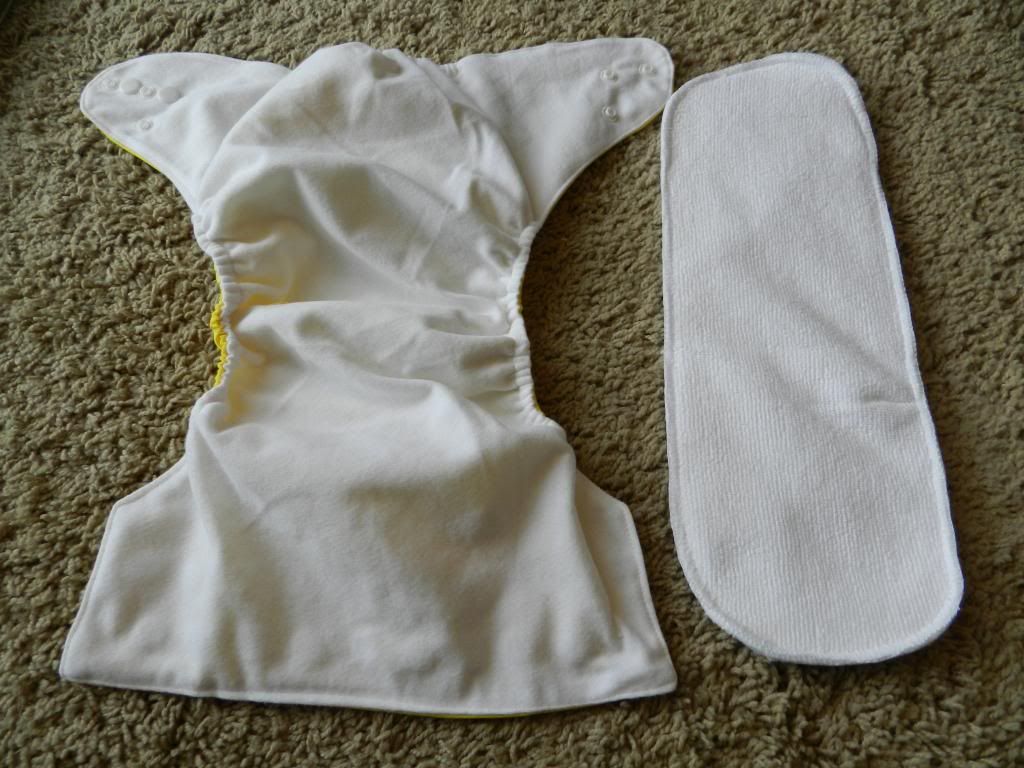 For nap time, I've been adding a second insert (different brand) to the pocket to make up for the small, thin insert. If he's just playing inside, I'll leave in the insert, but change him after about an hour. Sometimes the insert is still fairly dry, but if he's been drinking a lot, the insert will be pretty saturated. Again though, I think it's a matter of having realistic expectations for the price you pay (and for me, that was nothing).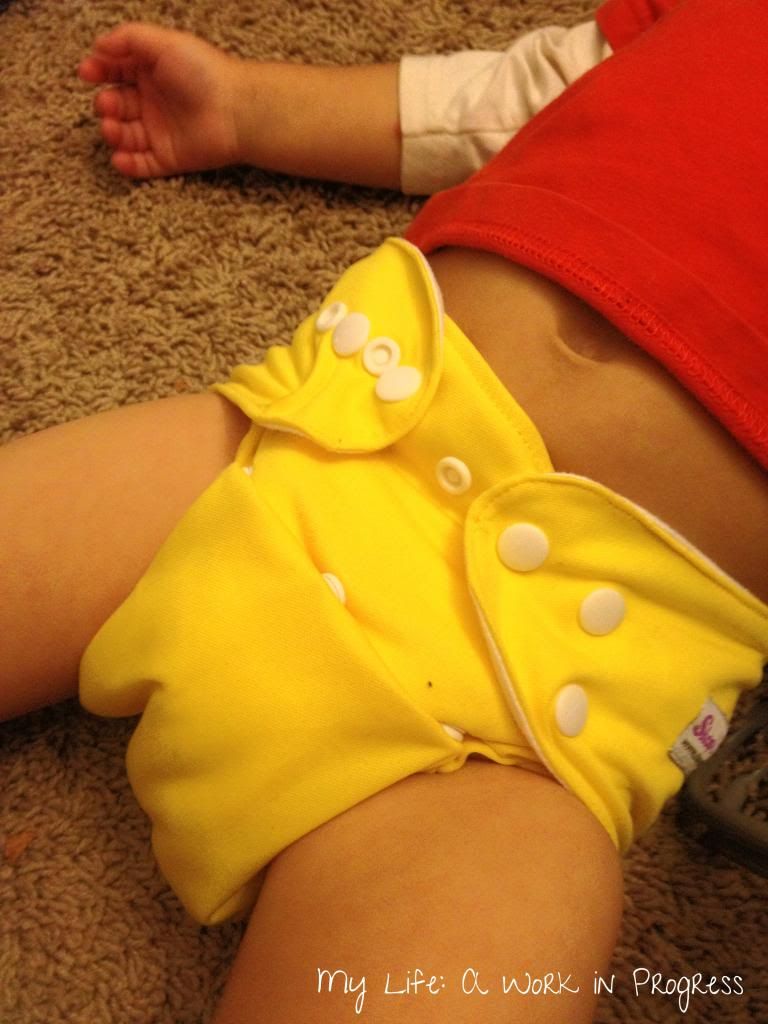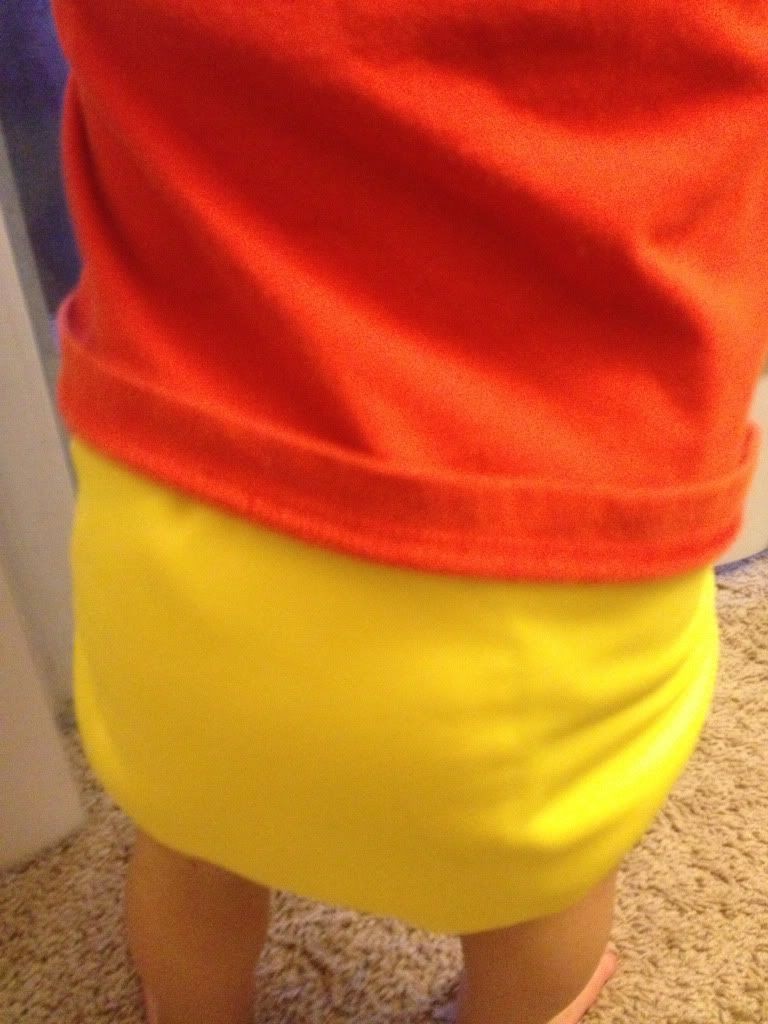 When I received the diaper, I prewashed it and dried it before first use. Per ShopDiaper, during regular washing, the diaper should be pre-washed and then washed in cold, followed by an additional rinse. It's recommended that you line dry the diaper shell, and tumble dry the insert. There's a decent FAQ section on their site that goes through detailed instructions on laundering.
If you need a truly inexpensive cloth diapering option, stop by ShopDiaper.com to see what they have. The diaper I received from them currently retails for just $4.99. Cotton inserts start at $4.99 for a three-pack, and microfiber start at $5.99 for three.
ShopDiaper also sells Alva Baby diapers, which are quite popular. I have one Alva, and I'm very pleased with the quality. You can also find toys and baby accessories like bibs for sale on their site.
Now, since I haven't actually ordered from the ShopDiaper site, I can't speak for that experience, but I can tell you that the representative I've been in touch with has been courteous, and I received the diaper very quickly after our email conversation.
Right now, you can get a FREE diaper with your order of $1 or more. Just click HERE  for details.