Disclosure: I got this product as part of an advertorial.
I received a $25 voucher for Sunday brunch at my local Bonefish Grill. Originally I'd planned on taking my foodie friend, but she was ill that day, so it was just me and Baby J.
We started off with complimentary fresh bread and olive oil with herbs. Baby J is a huge fan of dipping food into sauces (or anything, really), so he was excited over this part.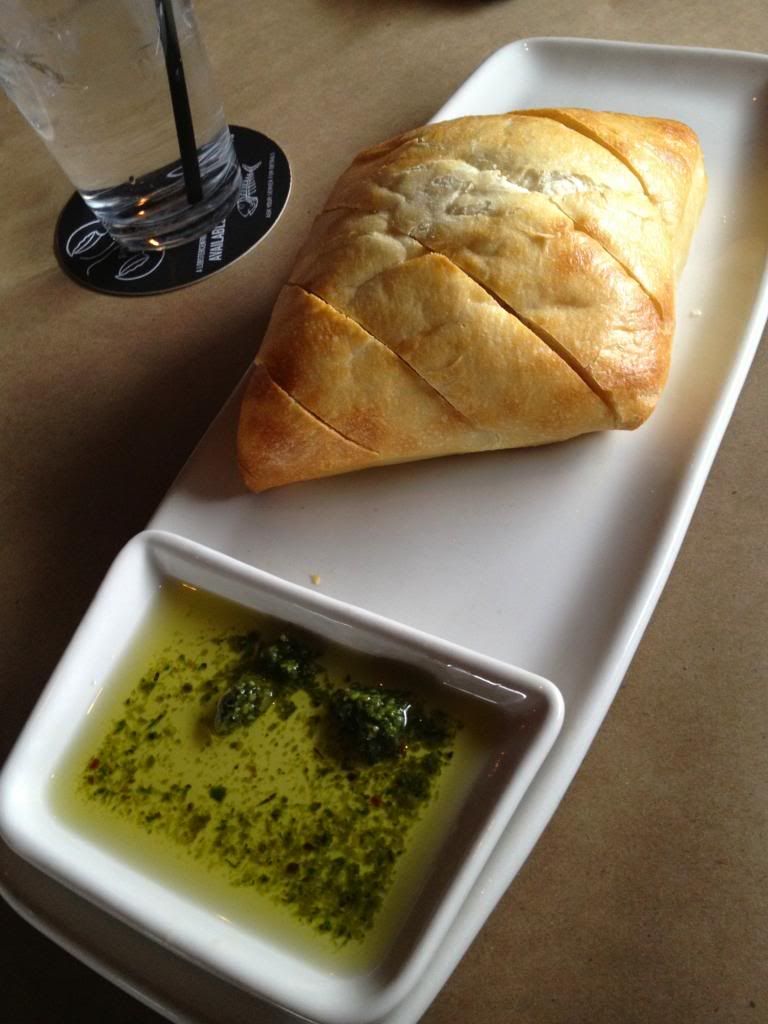 Next, we ordered the famous Bang Bang Shrimp appetizer. This has always been a favorite of mine. I want to note that the sauce on the shrimp tastes to me like it's mayo-based, so if you don't like mayo, you may not like this appetizer.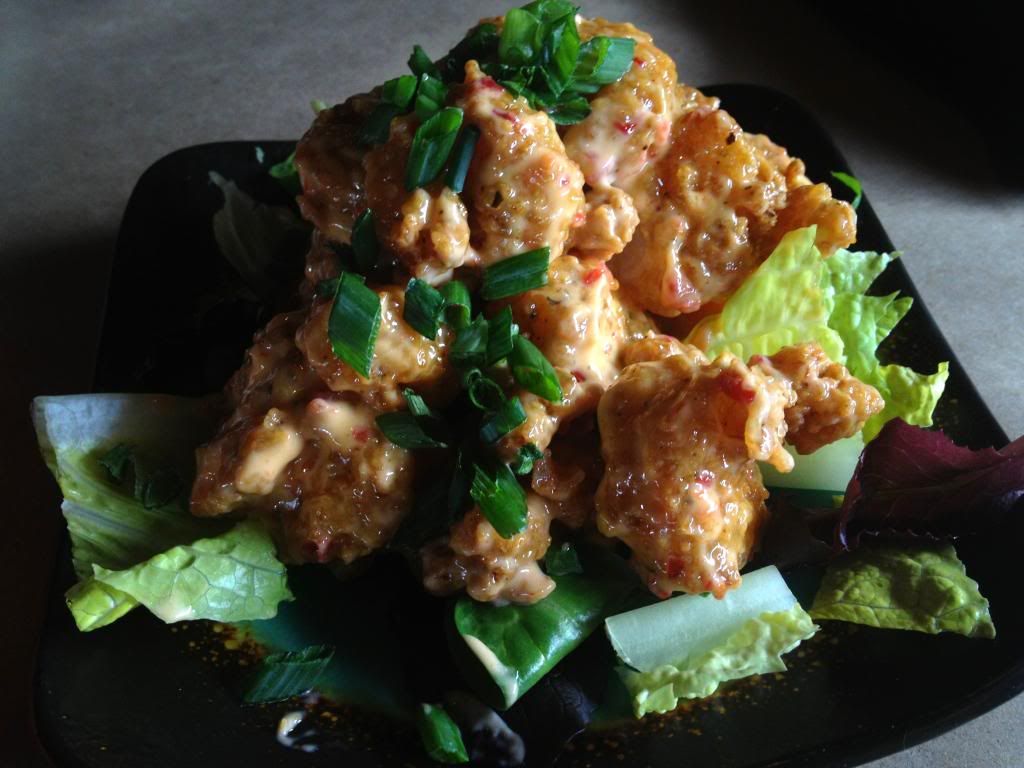 For my entrée, I ordered the Cajun shrimp omelette. Besides the shrimp and Creole sauce, it has goat cheese onions, and sweet bell peppers. My dish also included toast and a choice of fresh fruit or potatoes au gratin. I went with the potatoes.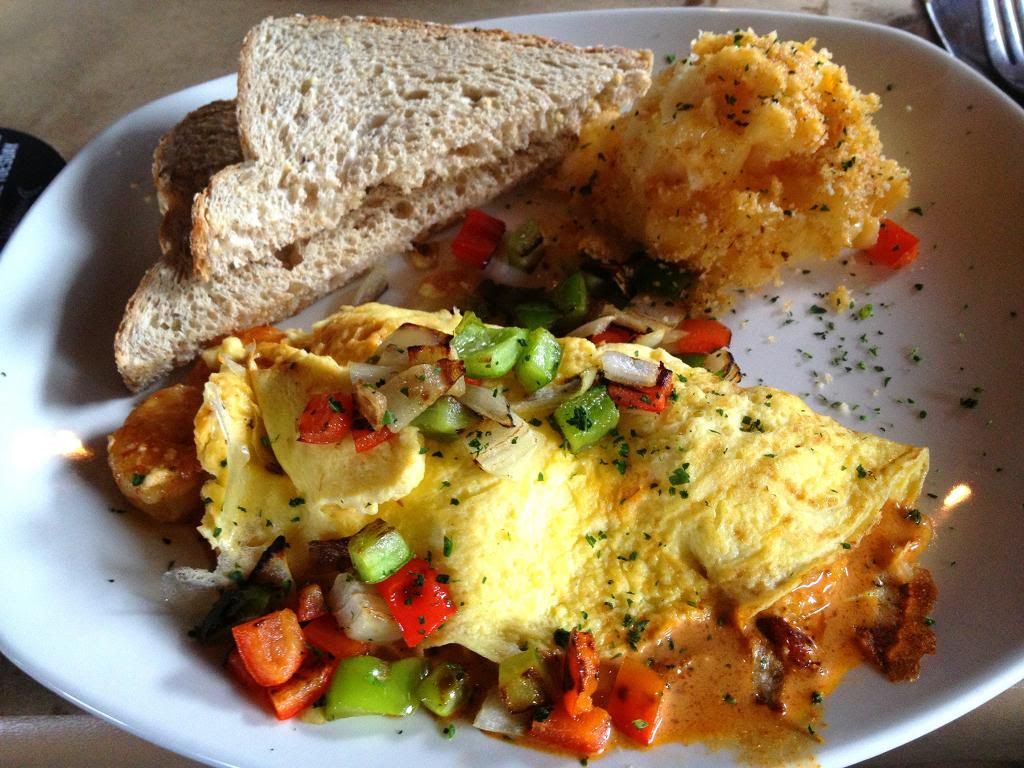 Baby J had pancakes with fresh fruit, syrup, and a glass of white milk.
We had enough food left over to take home with us for later. The portion sizes were generous. I also ordered a macadamia nut brownie with vanilla ice cream to go. The voucher wasn't enough to cover dessert, so I paid for that out-of-pocket (definitely worth it, yum).
I hate to say this, but the food did not meet the high standard I've come to expect from Bonefish Grill. I don't know if it was the brunch menu or that particular group of kitchen staff or what exactly, but the food tasted mediocre. It just wasn't very flavorful. The eggs and potatoes both tasted to me like they were out of a box or container. The Creole sauce for my omelette wasn't at all spicy, which I expect for a Cajun dish. I was disappointed. The brownie was amazing though! Very rich and chocolatey. The fresh, complimentary bread was also good. Since I've loved Bonefish Grill for years, I will definitely go back, but I may avoid this location…or that shift, anyway.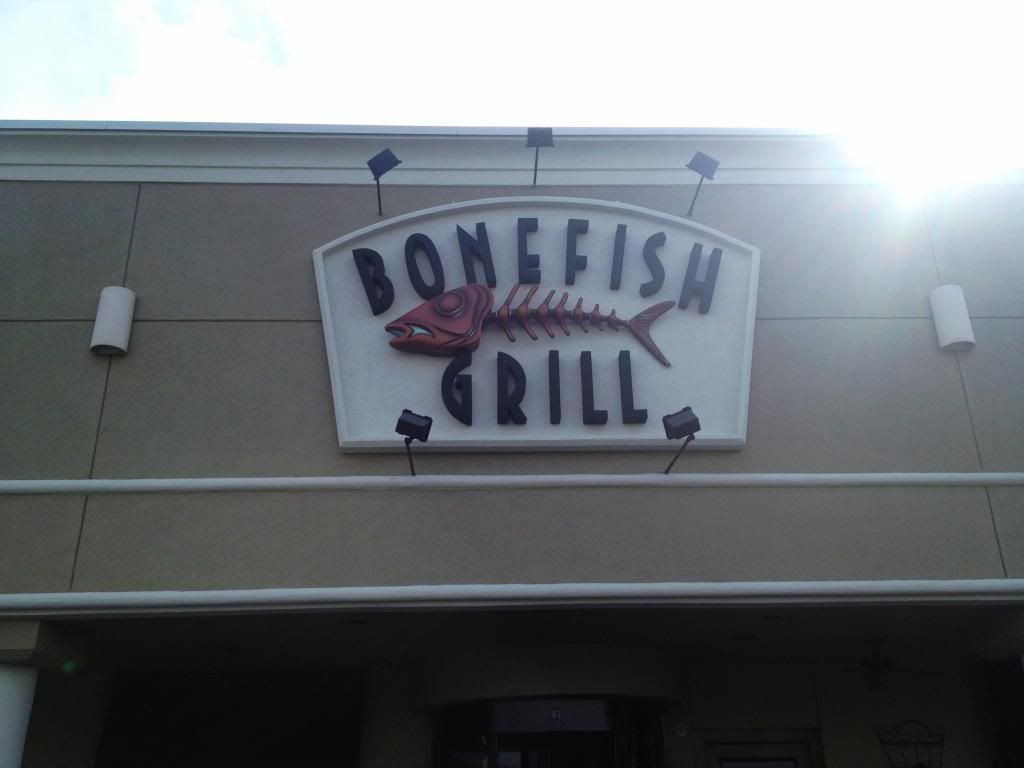 If you've never been to Bonefish Grill, I encourage you to give it a try. I've made some great memories with friends and family at Bonefish Grill. Check and see if your local restaurant is open at 11am on Valentine's Day! Depending on your area, other local offers may include the Cold Water Catch or Valentine's Day Prix Fixe Offer.
The Cold Water Catch is available through mid-February. It features healthier, lighter dining options with fresh fish choices. For the Prix Fixe Offer, dinner for two is $29.90 a person. This includes steak, lobster, salad, and dessert to share. This deal is available February 11 to 17.
Note: I received a voucher for a complimentary brunch, but was not otherwise compensated for this post.
I received one or more of the products mentioned above for free using Tomoson.com. Regardless, I only recommend products or services I use personally and believe will be good for my readers.