Last year I wrote about visiting the Norfolk Botanical Gardens. With us moving from the area soon, I wanted to visit the garden one last time, so a couple of weeks ago Little J and I met some friends there for a play date. (Now that he's 2 years old, I'm going to refer to Baby J as Little J…it seems appropriate!)
The temperature was almost 90 degrees, so no surprise, Little J spent a couple of hours at the splash pad before moving on to the play houses and slide. After that we took a turn around some of the paths with the stroller, followed by the play fort and plane watching. We wrapped up our day with a trip on the tram, where Little J finally fell asleep on my lap.
If we were staying in the area longer, I'd definitely buy a season family pass. I'm kicking myself that we didn't, because it's an awesome place for the kiddos! Even when it's cold and the splash pad is closed, the play areas are still open. Some of the paths through the woods and gardens are also really nice for walking and jogging. Certain nights of the year are designated bike nights too.
Here are a few photos from this visit: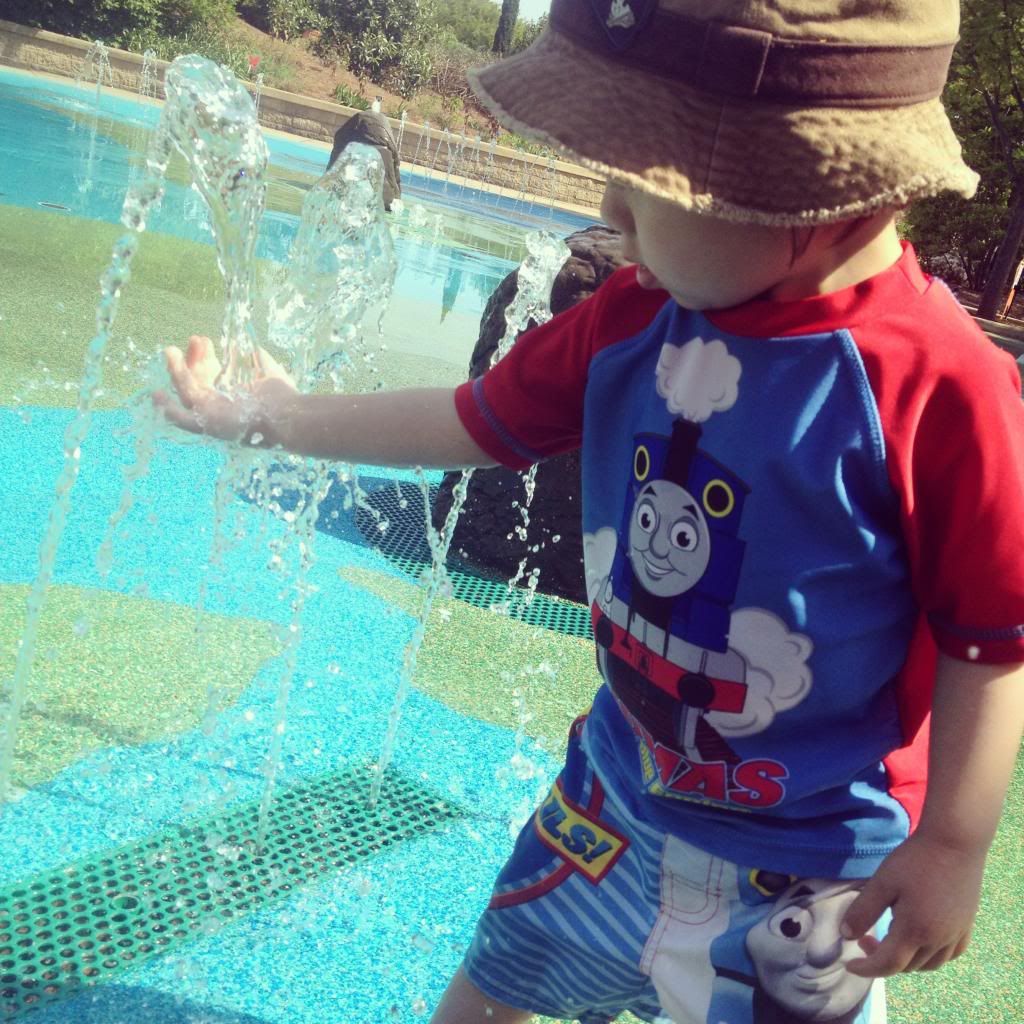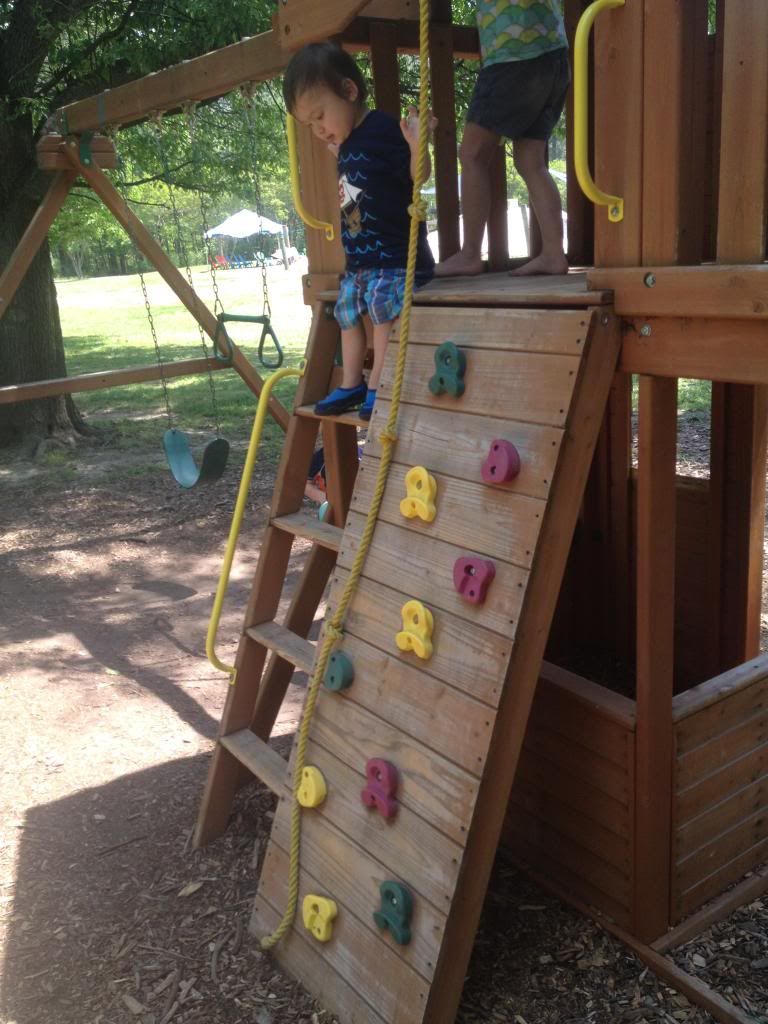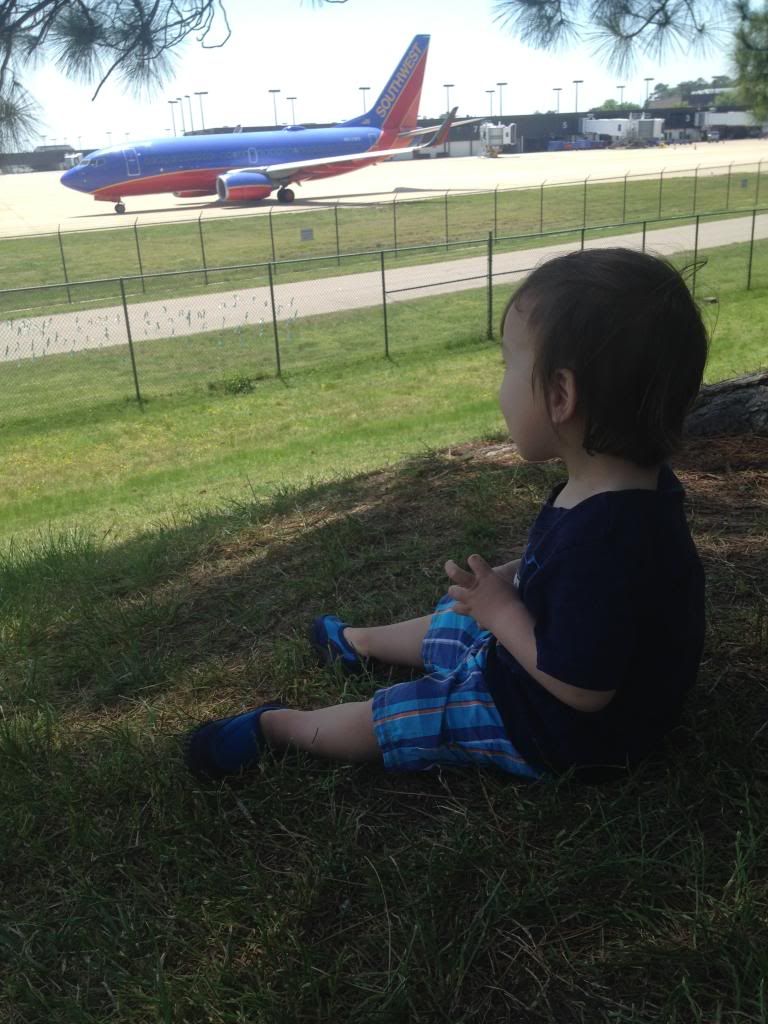 Have you ever been to a botanical garden? What's one of your favorite places to visit in the warmer months?