With temperatures unusually high this summer, finding a way to get outside, stay active, and beat the heat has proven challenging for us. But we've found one solution! Besides its 150+ acres of gardens and shaded woods, Norfolk Botanical Gardens boasts a three-acre children's garden called World of Wonders: A Children's Adventure Garden. Our favorite part of WOW? The splash pad!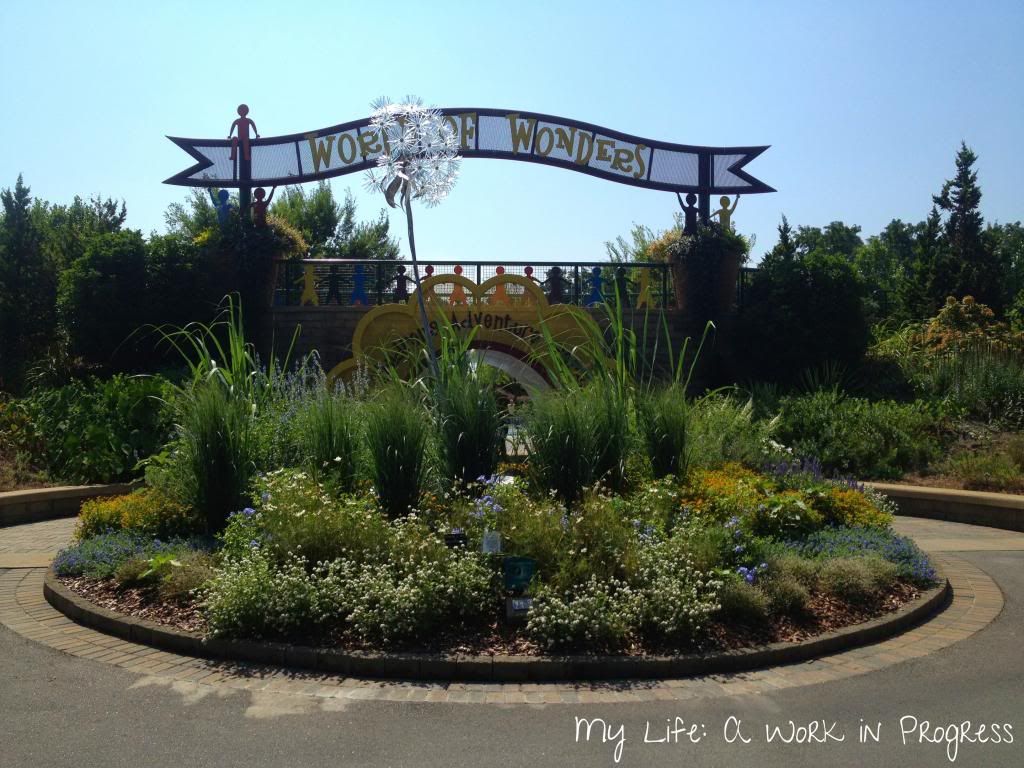 The building pictured below contains bathrooms and Exploration Station, while the blue tent (called a Yurt) holds several curtained and paneled changing areas along with an infant changing station.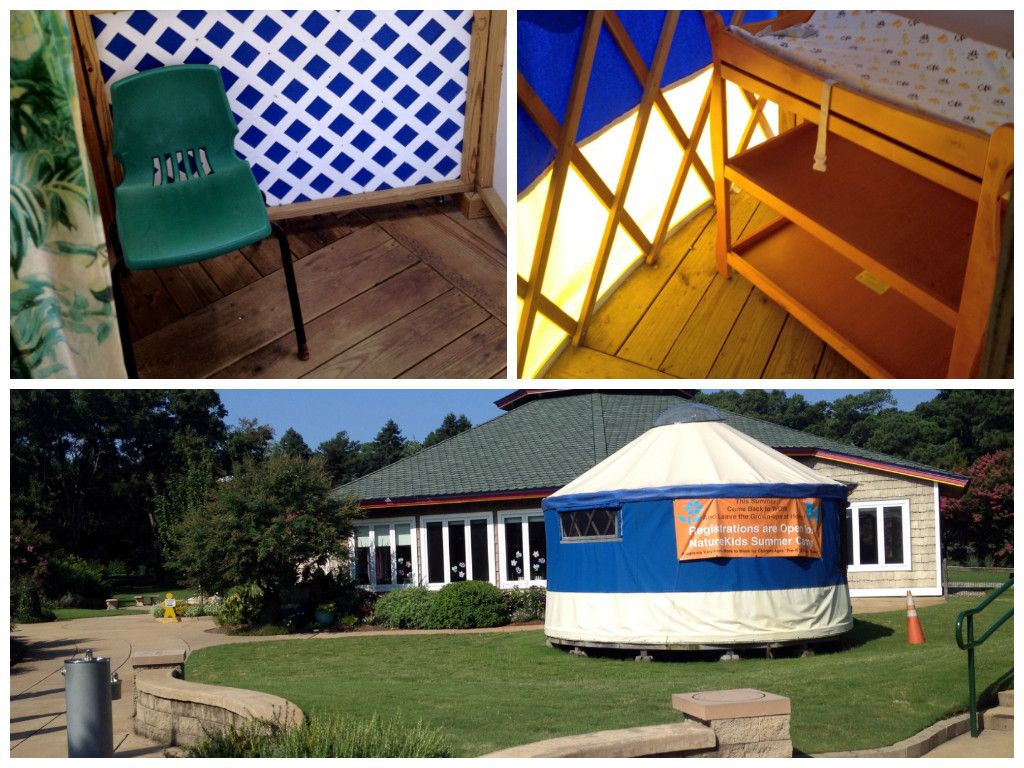 Besides the splash pad, there are the passport gardens, a treehouse with slide, play houses, paths to walk (the Trade Route), exploration station, and other fun and educational activities for kids. Click HERE to see a map of WOW and what it has to offer.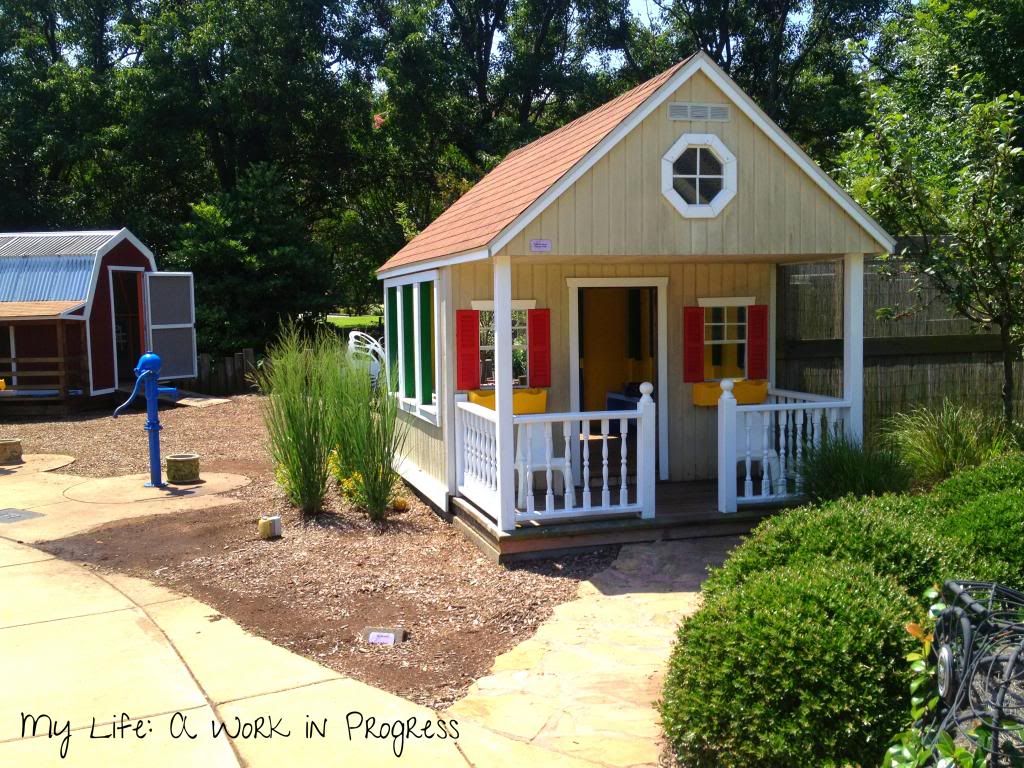 Behind WOW is  playground of sorts. There's a tree house nearby in the shade and in the clearing, a giant pile of sand complete with a slide and plastic cannon. Large, plastic chairs for the adults are lined up under a canopy to block the sun.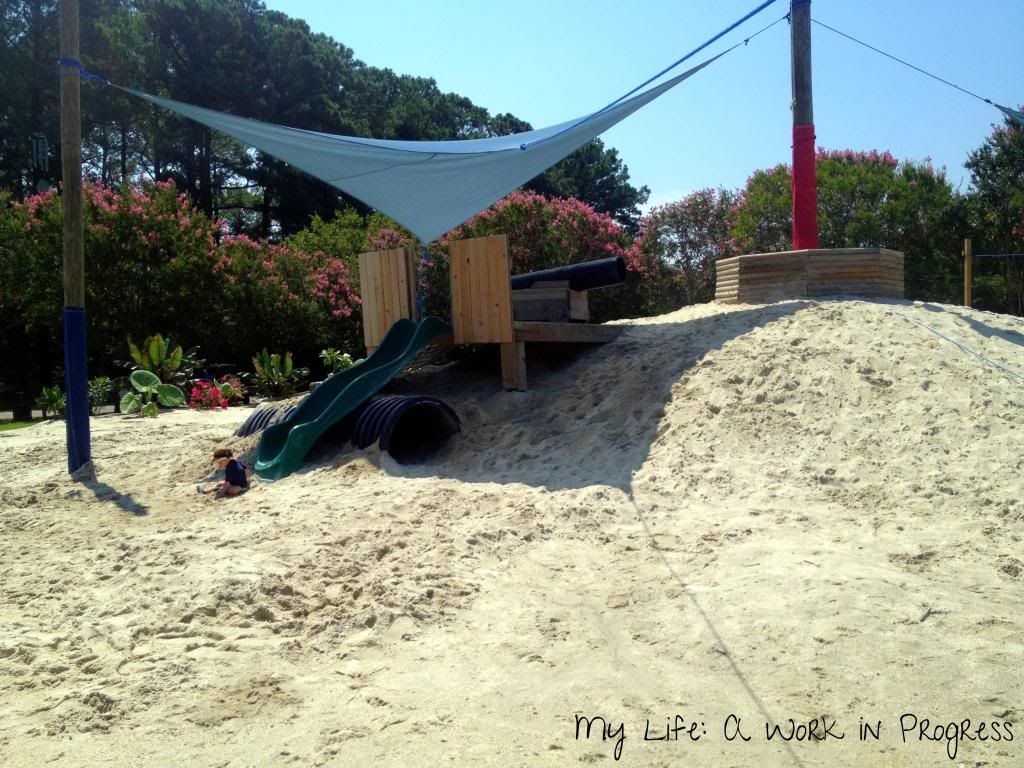 The rest of the Norfolk Botanical Gardens are gorgeous! Fountains, flowers, pools, luscious grass, shaded woods and waterways…it's a lovely place to walk, and most of the pathways are paved and perfect for strollers.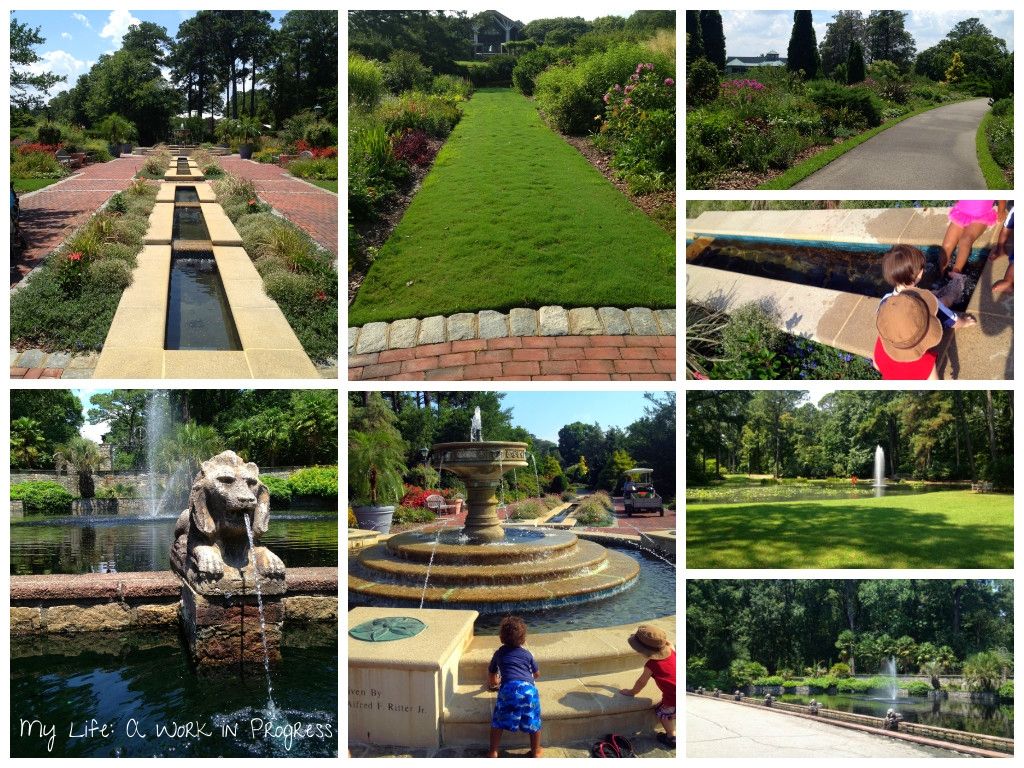 There's also an airport overlook on the property, near the visitors center. Climb the little hill next to the Norfolk International Airport and watch planes take off and land! If you get tired, hop on their free "train" (it's basically a golf cart pulling other carts) that cycles around the gardens. They also have pontoon boats that travel the waterways, but that tour is not included with regular admission (so we haven't tried it yet).
Norfolk Botanical Gardens hosts a myriad of programs for adults, families, and kids. Some are included with admission; others require an additional fee. They even have events for home schoolers.
Ticket Info:
As of July 2013, tickets are: adults- $11, active duty military and seniors- $10, children ages three to 18- $9, children two and under with parent or guardian- free. A family membership for one year is $85. This membership admits six people- adults, children, or a combination. Members receive discounts to the gift shop and cafe; reduced or free admission to reciprocal botanical gardens; magazine subscription; and discounted rates on classes, camps, and workshops.
Visit the Norfolk Botanical Gardens website to learn more.
What's your favorite way to keep cool in the summer?