One of my favorite places to visit in the Hampton Roads area is Colonial Williamsburg. Well, it might not technically be in the HR area, but it's close! It takes about an hour to get there from Virginia Beach, unless it's rush hour, of course.
Tickets to Colonial Williamsburg aren't cheap; a single-day adult ticket is almost $42 (as of this posting). But I still think it's worth it to visit there at least once, because the historical aspect is amazing. You can actually walk through the colonial town without paying for admittance, but you need a ticket for the bus/shuttle and to go inside of the shops and homes. Multi-tickets are available as well as "bounce" tickets, which allow you to visit other historical sites in the area under the same admission.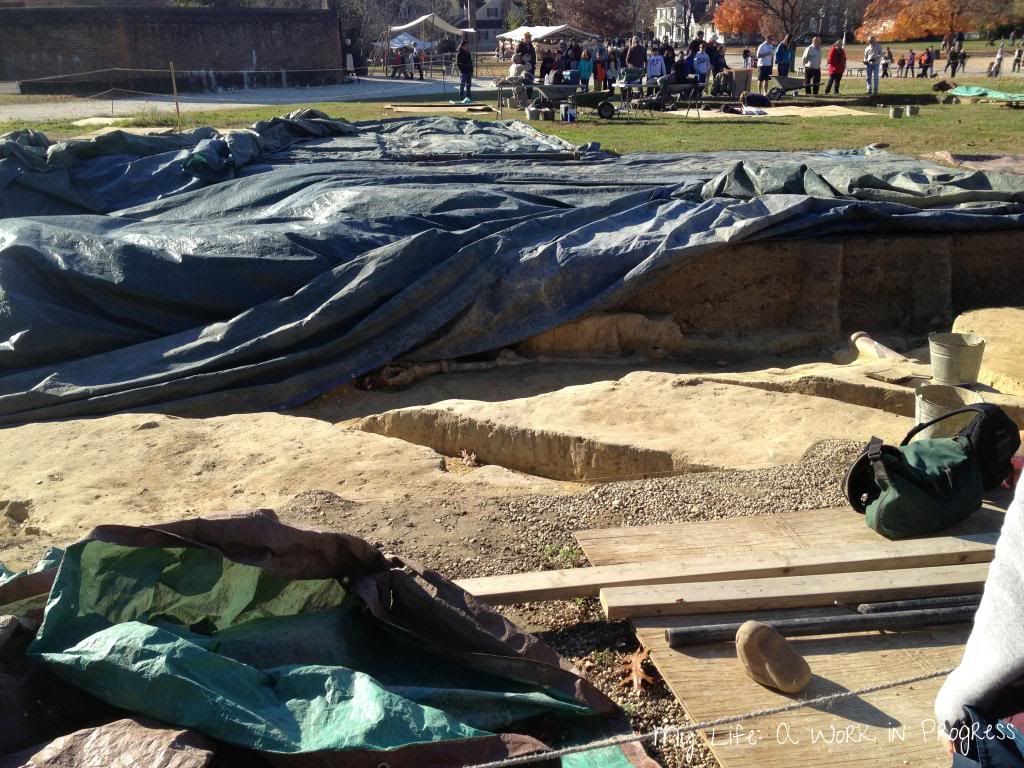 The art museum costs $11.95 alone for adults, or it's included in your Colonial Williamsburg admission. I love this museum. The first couple times I went, they had a clothing exhibit, and I was floored when I realized that I'd be a giant compared to 18th century women and men. The last time I went, that exhibit had been removed (at least I couldn't find it, but there's an online exhibit HERE), but they had a foundling exhibit that included detailed records of babies that had been dropped off at the door of the local orphanage. It was incredibly sad, but also opened my eyes to how blessed I am.
If you're a military family, you can visit Colonial Williamsburg for free, if you're able to go on certain dates like Veterans Day weekend or Independence Day, etc. Visit Blue Star Families for more information on museums that offer free admission for service members and their dependents.
In the village itself, you can tour shops and homes that look like they would have during colonial times. The tour guides and employees are all dressed in 18th century period costumes, so you feel as if you're really there.
I would definitely call Colonial Williamsburg kid-friendly. Some of the shops may have breakable items, but the site overall is geared towards families. The guides can break information down so children can understand, and they'll even incorporate kids from the audience into their lectures. For example, at the local jail, the guide may ask the age of a boy from the crowd, and then he'd tell everyone what responsibilities that boy would have if he'd lived in the 18th century.
There are also plenty of large, grassy areas where kids can run and play. I've gone there with both a jogging stroller and a light-weight stroller, and I found the jogging stroller easiest to use, since there are gravel paths in addition to the paved. The horses being ridden or pulling buggies through town are also really fun for toddlers to see!
Restaurants and cafes are available actually inside the village (some of them are closed during the winter, though), but at the end of the village is the actual city of Williamsburg, and you can walk right across the street to numerous restaurants and coffee shops. We've eaten a couple times at restaurants there, and we've also packed our own lunch and sat on the grass to eat it.