Click HERE to enter.
*I received a complimentary Nûby Natural Touch SoftFlex Infafeeder to review.*
About:
Designed for babies six months and up, the Nûby SoftFlex Infafeeder is a BPA-free silicone bottle with an attached spoon. The silicone spoon is soft on gums, while the 5oz. bottle holds just the right amount of food. Since the spoon is similar to Nûby nipples, it helps babies transition from liquids to solids. The Infafeeder also features an anti-colic base to help little tummies.
Our Experiences:
The Nûby website says the Infafeeder is meant for six months and up, but I noticed the packaging says three months and up. We exclusively breastfed until six months, but I know many moms who start giving their babies cereal around four months. This would definitely work well for baby cereal.
The opening on the spoon isn't very large, so you can use the Infafeeder for purees, apple sauce, yogurt, baby cereals, and anything that's very liquidy or watered down. If the baby food has chunks in it, it's not going to fit.
The Infafeeder breaks down into four parts for more thorough cleaning and sanitizing. When you place the rim (screw ring) back on the bottle, the notch from the rim must line up with the tab of the bottle. If they don't fit together, the bottle will easily pop off while you're feeding your baby…which is VERY messy. You also want to pull the bottle up, so it's sticking out above the rim. Watch this video demonstration by NĂ»by for clarification.
*The video is for the Nûby SoftFlex Silicone Nurser, but the bottles are the same. Only the spoon/nipple parts differ.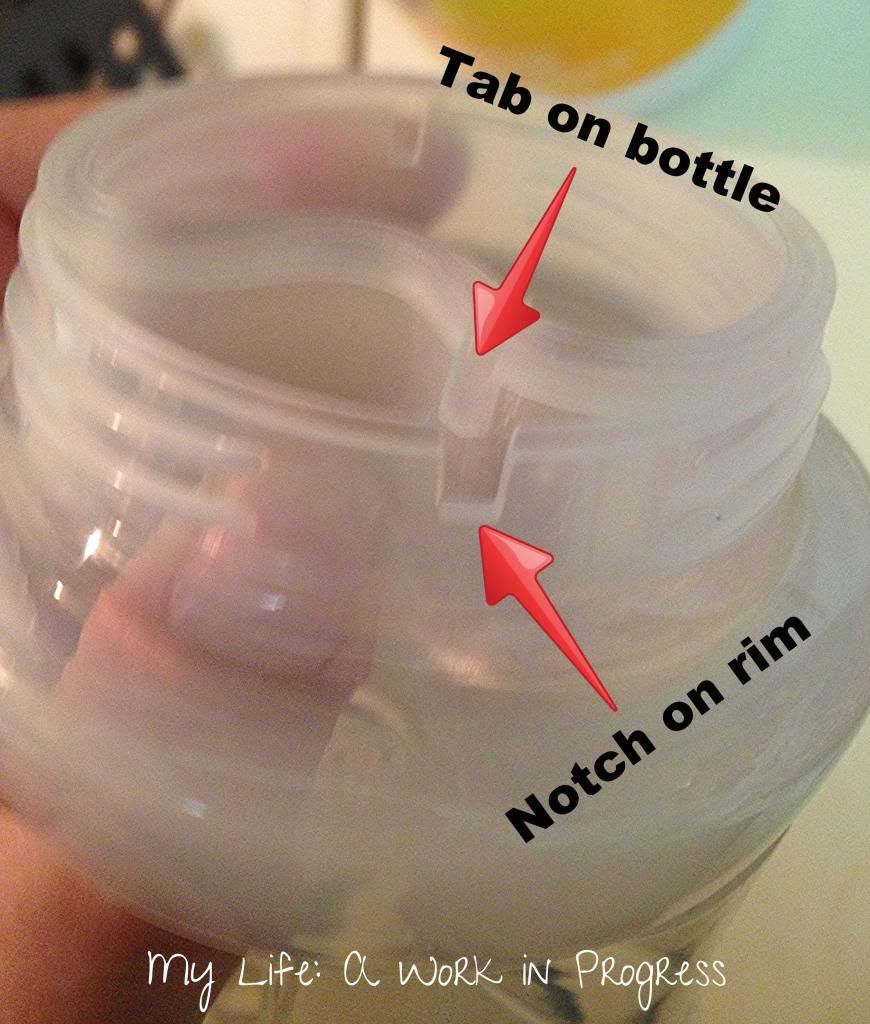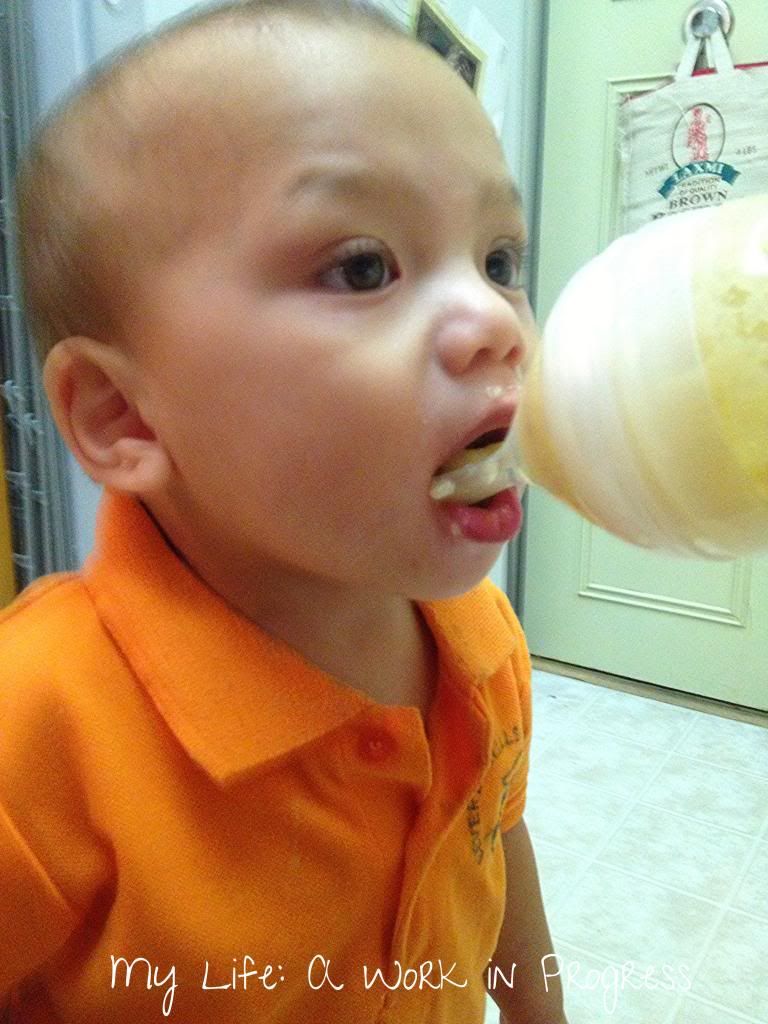 Baby J and I both think it's pretty cool! I think before too long I can show him how to use it himself since he's older, but the Infafeeder is definitely perfect for transitioning from liquids to solids, especially if your little one has been using the NĂ»by Natural Touch SoftFlex Silicone Nursers. In fact, if you have one of the nursers, you can buy the silicone spoon separately to use with your nurser. Voila! Your own SoftFlex Infafeeder.
The Nuby Natural Touch SoftFlex Infafeeder is available at these retailers:
For updates on new Nûby products, follow them on their social media accounts (listed below). They always have contests on their Facebook page. Right now you could win a breast pump kit or a $50 gift card to Target!
Please support My Life: A Work in Progress and vote for me at Top Mommy Blogs and the Picket Fence. Just click once HERE and HERE. Thank you! -Elisebet
*UPDATE 8/05/13*
The contest has been extended and will end Sunday, August 18 at 11:59PM CT.