I think I've mentioned it already, but I've started training for a half marathon in the Spring. I've always disliked running but wanted to change my mentality. The best way seemed to be to just force myself to do it more and more. So I set a goal. While researching products meant to help people while training, I came across ENERGYbits®. They seemed like a fantastic, nutritious food, so I reached out to the company with the Body after Baby Fitness Event in mind. They sent me two sample tins -one of ENERGYbits® and one of SKINNYbits®- to try out and review.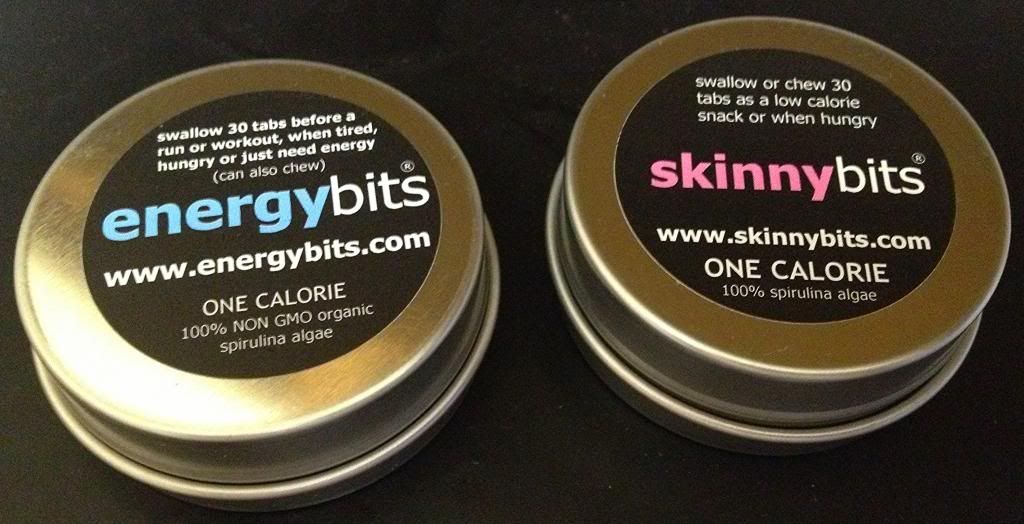 About and My Experiences:
Made with 100 percent organically-grown spirulina algae, ENERGYbits® and SKINNYbits® are small bits of food loaded with 40 nutrients. With just one calorie per tab, they have an exceptionally high concentration of protein. Considered a superfood by many, spirulina algae has even been endorsed by the United Nations as a means to fight malnutrition. Both types of bits can increase your energy and endurance, curb hunger, and accomplish even more. Although SKINNYbits® have a different packaging, they're essentially the same as ENERGYbits®.
I've been reading through both the literature on the ENERGYbits® website and the massive number of articles and other sites that talk about the benefits of spirulina algae as a superfood. It really is impressive!
The first time I took my ENERGYbits®, I tried chewing them. After all, I'd had algae before and liked it…or so I thought…all the way up until I crunched into 6 bits at once. That's when it hit me that I've had seaweed before not algae. Fail! Going to be brutally honest here: algae tastes like fish food or what I would imagine fish food tastes like. It definitely smells a little like fish food. It's pretty gross tasting and would probably take me a long time to get used to them. I've since swallowed all my bits with water, and it's been a much better experience!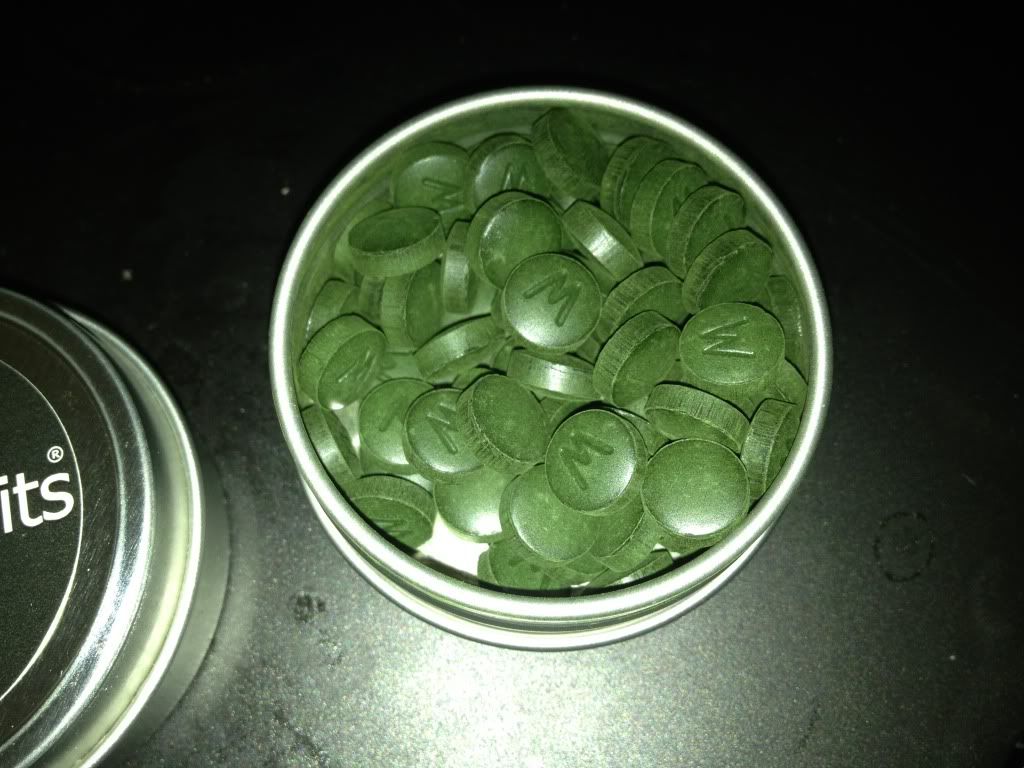 I actually played a trick on my 2-year old nephew and son. I asked them if they wanted candy and then gave each of them one of the ENERGYbits®. Their faces were priceless! Mean, I know, but it didn't hurt them. ENERGYbits® are good for them!
So how did I feel after taking them? Well, I did feel energized without coffee, but that possibly could be a placebo affect. But I do believe algae grown in a clean environment is very healthy to eat. A quick Google search shows you the many benefits of algae. Besides the UN and WHO's position on algae, NASA's astronauts do eat algae or algae-based foods.
The only downside to ENERGYbits® that I can see is the price up front. On the ENERGYbits® website, you can only purchase a large back of 1,000 bits (1 to 2 month supply) for $115. I'd like to purchase some but will have to save a little bit for it first. It's important to realize that ENERGYbits® are not pills. They are tiny bits of food, which makes the price more reasonable, in my mind.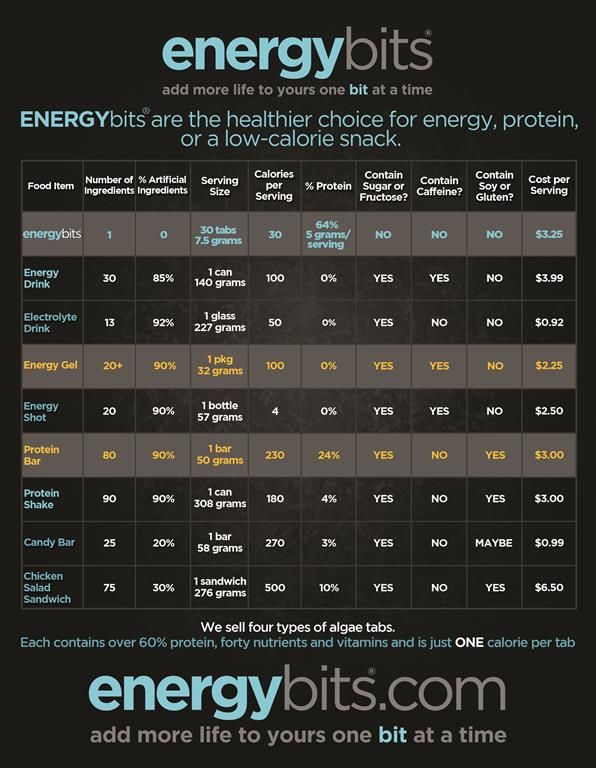 SKINNYbits® and ENERGYbits® are only available at ENERGYbits.com. Jonathan (their brand manager) has shared with me that he'd be happy to connect anyone with a current ambassador to share a discount on a bag of bits. You can email him at jlevitt@energybits.com.
If you want to win sample tins like mine, stay tuned for the Body after Baby Fitness Event Giveaway later today!
Have you ever tried eating algae before? Would you?