(Disclosure: I received monetary compensation to purchase two of the Touch 'n Sing Super Value Packs. No additional compensation was received.)
As Baby J moves away from infancy and into toddlerhood, I've become increasingly interested in baby and preschool apps on the market. Let's face it. Generation Z is tech-savvy. At 16 months, Baby J picks up my iPad, presses the "home" button, and then swipes his finger to unlock the iPad. He then navigates the screens until he reaches the app he wants to use.
I'm a firm believer that technology is no replacement for human interaction and instruction. But I also believe that technology has its place in our society and in our education system. It can complement instruction. With this in mind, I've downloaded numerous apps to help teach Baby J things like numbers and letters, but I don't leave out entertainment value. My iPad has been invaluable on long trips and airplane flights, by keeping Baby J happy. And sometimes the iPad is the only reason I get a morning shower!
About:
Featured on the Daily Buzz, Galtime, and Huffington Post, the Touch 'n Sing is a touch and sing along picture book for kids. This educational app for iPhone, iPad, and Android. Designed for a variety of ages (2-6) and aptitude, Touch 'n Sing combines education with fun. Each song has multiple levels, starting with easy and growing in difficulty. The songs have different categories that are labeled, so you know what learning objectives each song meets. Categories are colors, math, language, shapes, music, life skills, science, and culture. Change the music version in settings to sing along, music box, karaoke, or 8bit. Lyrics can be turned on in the karaoke version. Individual songs can be purchased for $0.99, or you can buy a value pack of six songs for $4.99.
Our Experiences:
Baby J has a lot of fun with these songs. I'm calling them songs, but they're more than that. They're really games set to music, but definitely educational. These games are designed for kids older than Baby J, but he's really getting into them! I purchased the newest value pack of six songs featuring Japan. One of the songs is called "The Ogre's Pants." The first level starts with a male ogre and a female ogre. The second level adds in a cat, and so on. Okay, this is going to sound weird, but bear with me. The ogres are naked. The child's job is to drag the matching clothes down to the ogres. Baby J loves this! Last night he was doing an awesome job of pairing up the clothes with the ogres all by himself. I was so proud of him! Here's a screen shot of the ogres: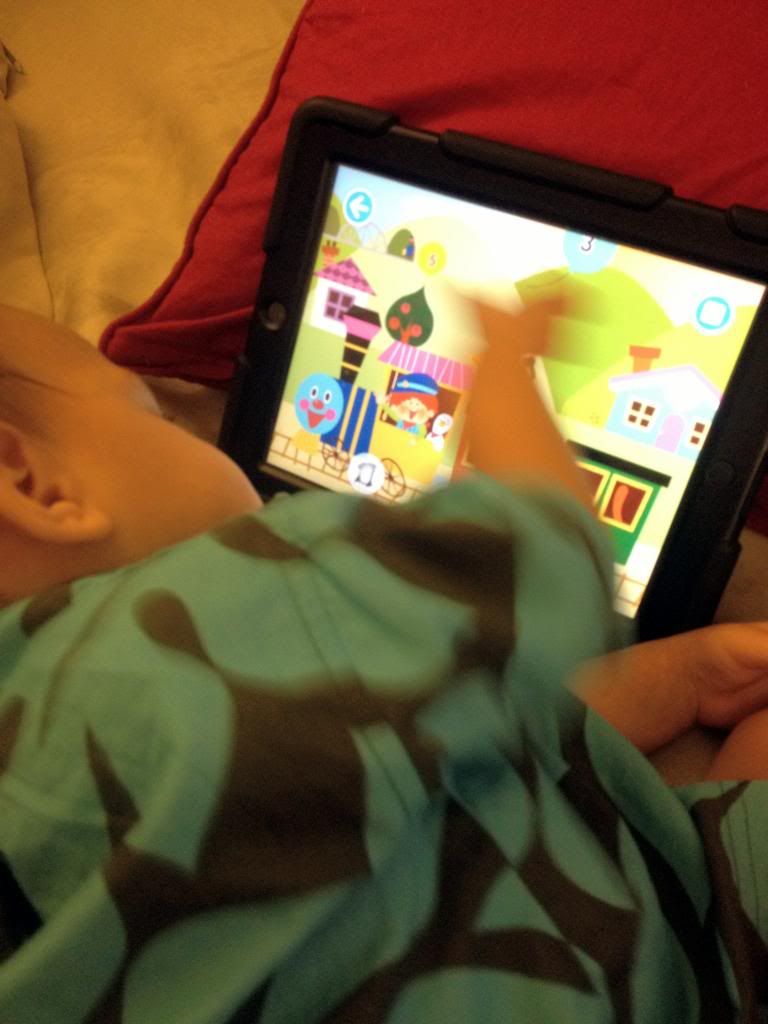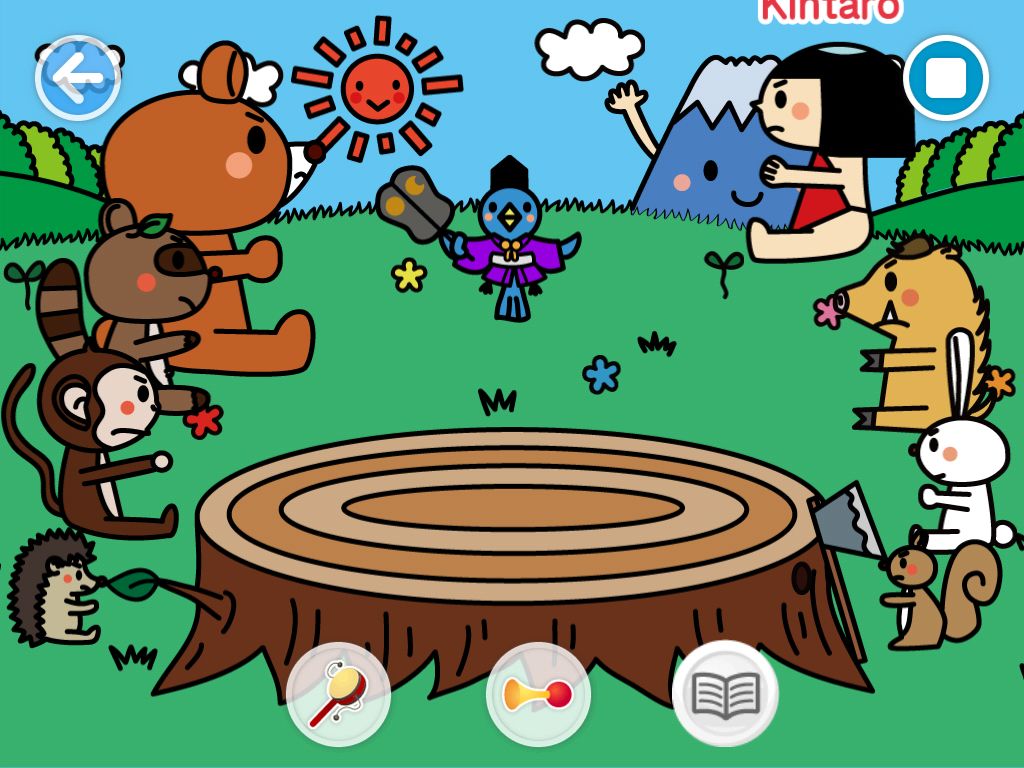 There are two FREE Touch 'n Sing songs available. You can download them and others on the on the app store for iPhone/iPad and Google play for Android.