If you've been following my blog for a while, especially since its conception, then you know I cloth diaper my son. We had been cloth diapering full time, but this spring things have changed a bit. First, I decided to use disposable diapers for all trips (it's just much, much easier to use disposables when you're traveling), and then last month poor Little J had a terrible diaper rash from being on medication and having a wonky stomach.
I do like the natural diaper rash solutions, but none of them seem to work as well for him as zinc oxide…which can stain or damage cloth diapers. So if Little J has a rash, I reach for the disposables! How convenient is it that we received a box of Seventh Generation Diapers to review the same month he was exclusively wearing disposables?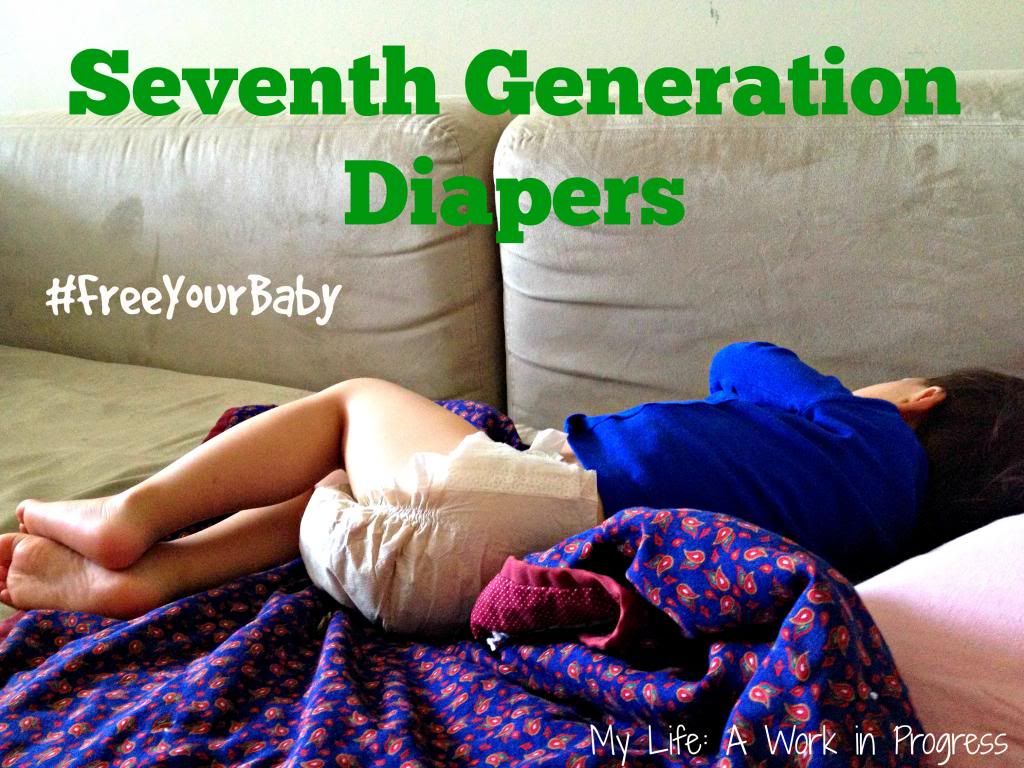 Seventh Generation is the first FSC® certified diaper made in the US, and I think that's pretty awesome! What that means is the Forest Stewardship Council has recognized the environmental efforts Seventh Generation has made while making these diapers to "encourage healthy forest growth," "prevent loss of natural forest cover," and more, including transparency in their forest management procedures.
Seventh Generation Diapers are unbleached (no chlorine-processing), as well as free of fragrances, inks, and petroleum-based lotions. Their Free and Clear wipes are hypoallergenic, as well as free of synthetic fragrances, dyes, parabens, and phthalates. Little J's skin is much more sensitive than mine, and I'm happy knowing that I'm putting him in a diaper that won't aggravate his skin.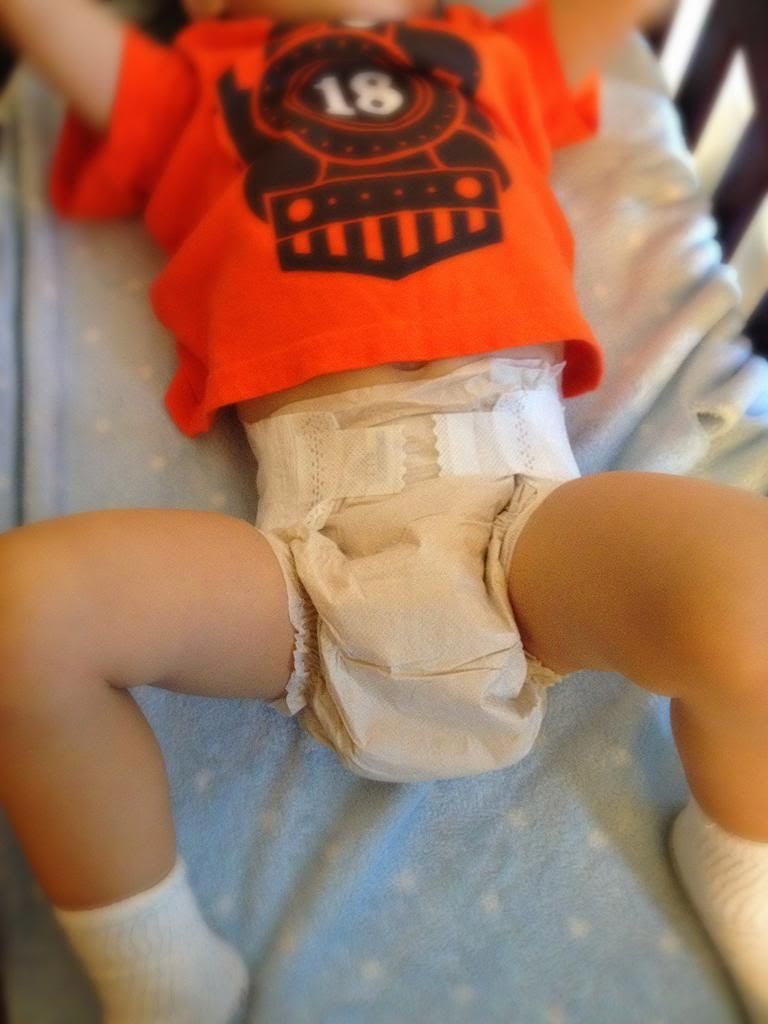 The wipes are quite thick, and I'm pleased with how well they clean Little J. I don't have to use as many wipes as I do with other brands. The diapers fit him well. Little J is 2-years-old and 24 pounds in these photos. He's wearing size/stage 4. He doesn't have any problems with the diaper leaking overnight, but I should mention that Little J has never been a "heavy wetter." We've never experienced those types of leaks. My favorite thing about these diapers is the lack of that heavy, unnatural perfume smell you get with other brands.
You can find out more about Seventh Generation and their products at seventhgeneration.com, but you'll also find the diapers in many online and brick/mortar stores.
Right now Seventh Generation is having a pretty cool contest on Instagram! See details below: