I came across Juice in the Box while researching reusable cups (I think we've established my reusable-container-obsession by now), and they agreed to send me one to review. Woo hoo! I love the idea for a few reasons:
Juice in the Box allows parents to tailor exactly what they want their child to drink for school lunches, etc., and it looks cool enough that kids will actually like drinking from it. The square shape also fits well inside lunch boxes. I also like that you can see what is inside Juice in the Box. A downside to throwaway juice cartons from the store is that you can't see what your child is actually drinking. There could potentially be lots of yuckies! Finally, the reusable aspect is awesome, because it means less waste on landfills.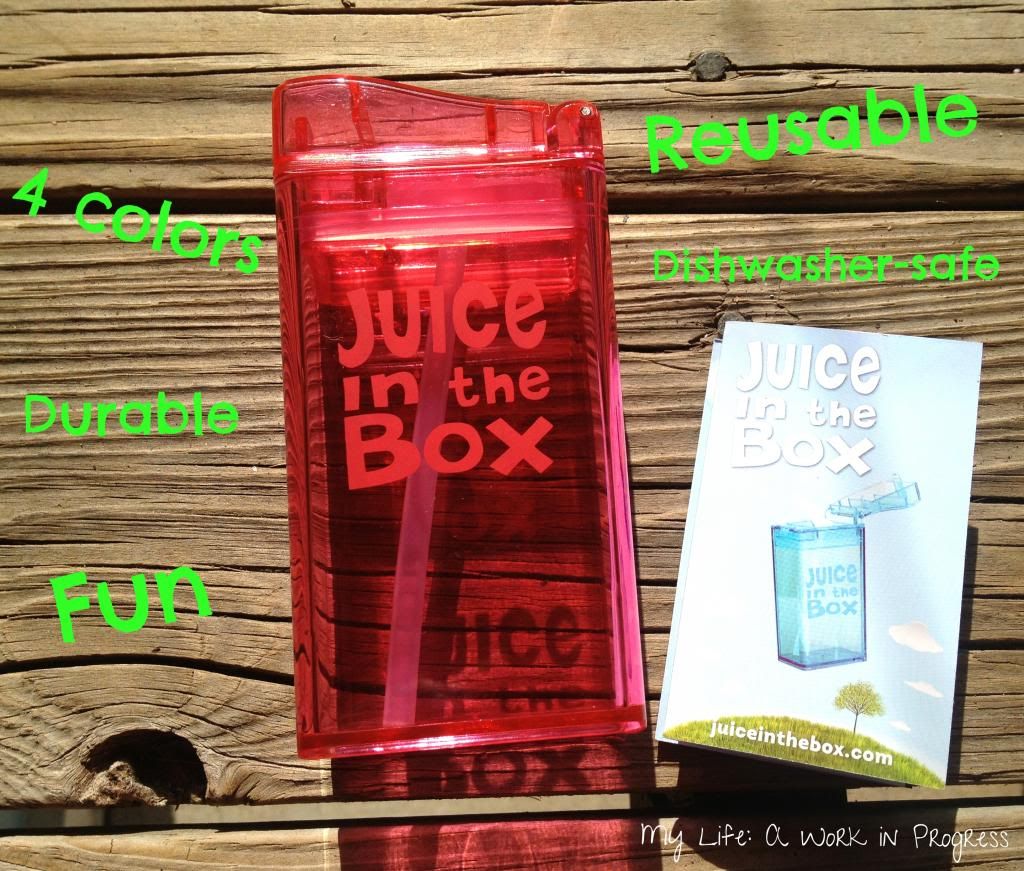 Sold by Precidio Design, Juice in the Box currently comes in four colors: pink, blue, red, orange, and green. With a spill-proof design, each Juice in the Box is 5.25″ high, 2.25″ wide, and 1.5″ deep. These boxes are made from nearly indestructible Tritan and are BPA and Phthalate free. Each container holds eight ounces of liquid, and they're dishwasher safe. See HERE for an infographic with the products specifications.
Baby J loves his Juice in the Box and has used it to drink juice, milk, and water. I think he likes that it doesn't look at all like any of his sippy cups. The uniqueness seems to interest him, because he'll choose the Juice in the Box over one of his other cups. It's been easy to clean in the dishwasher.
UPDATE- 11/14/13– A reader asked about how well it keeps from spilling, and I can't believe I forgot to address that! When the lid is closed, it pinches the straw, so liquids can't come out. Baby J has dropped the box several times, and no liquid has leaked out. However, if the lid isn't closed and you drop the box, liquid will come out through the straw.
Juice in the Box comes apart into four pieces, which is nice to get it clean. The box currently retails for $11.99, and a replacement kit with straws, spout, and seal is sold for $5.99. Juice in the Box has worldwide shipping.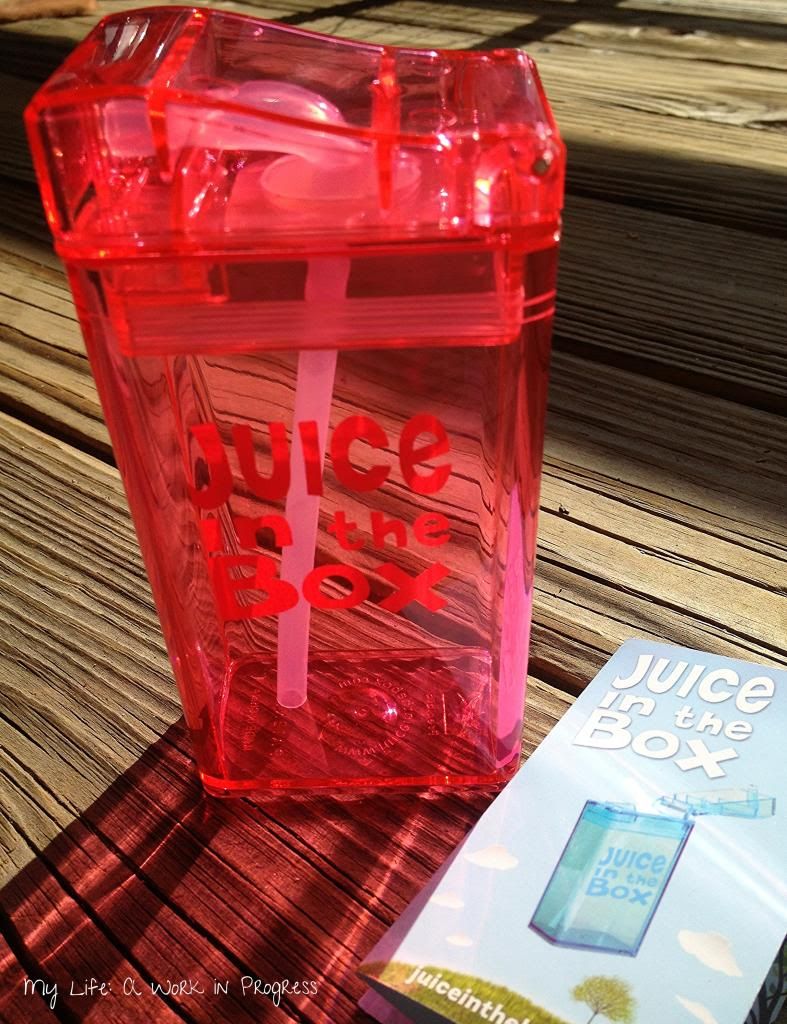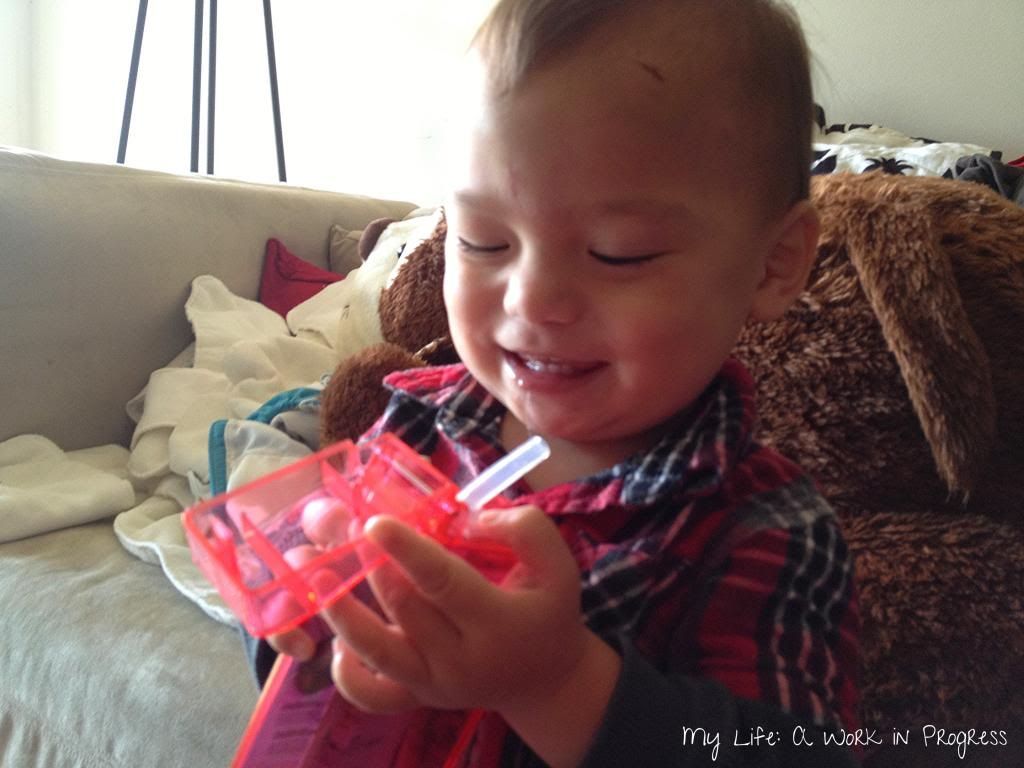 Keep an eye out for my upcoming Pure Glass Bottle review, also courtesy of Precidio Design. You can follow Precidio at the links below:
Precidio online|Precidio on Twitter|Precidio on Facebook|Precidio on Pinterest
If you had a Juice in the Box, what would you use it for?