I received a complimentary Nuby Icy Bite teether to review.
As a first-time parent, I'm learning that teething never stops the first two years. Does it stop at two? Please tell me it stops eventually!
Right now we're dealing with pre-molars and canines. When Baby J is in pain, I always prefer to use natural options first, before reaching for any sort of medication. I've heard many times the benefit of cold things against a baby's sore gum, but the downside I've found is, well, it's cold. Baby J doesn't want to hold cold fruit or a frozen washrag, etc. Yes, there are ways around it (wrap the end of a frozen washrag in a non-frozen washrag), but surely there's a more efficient option! And that's what's exciting about NĂ»by's IcyBite Animal Teethers.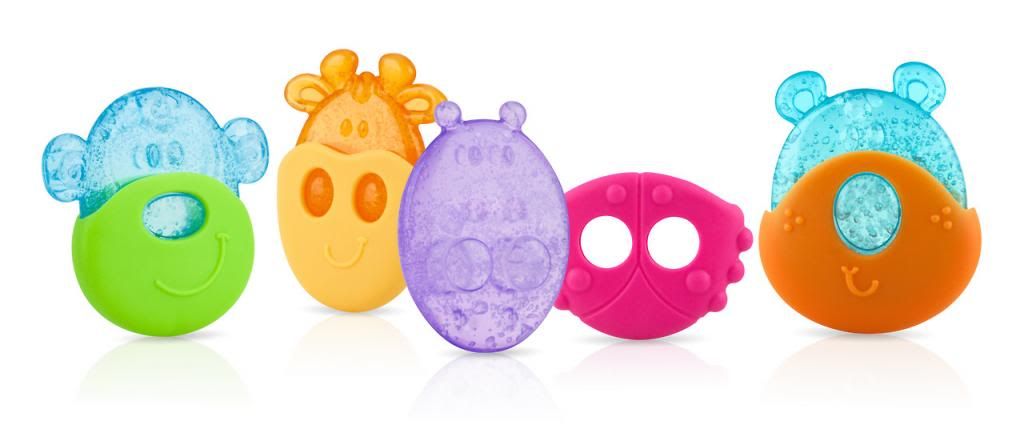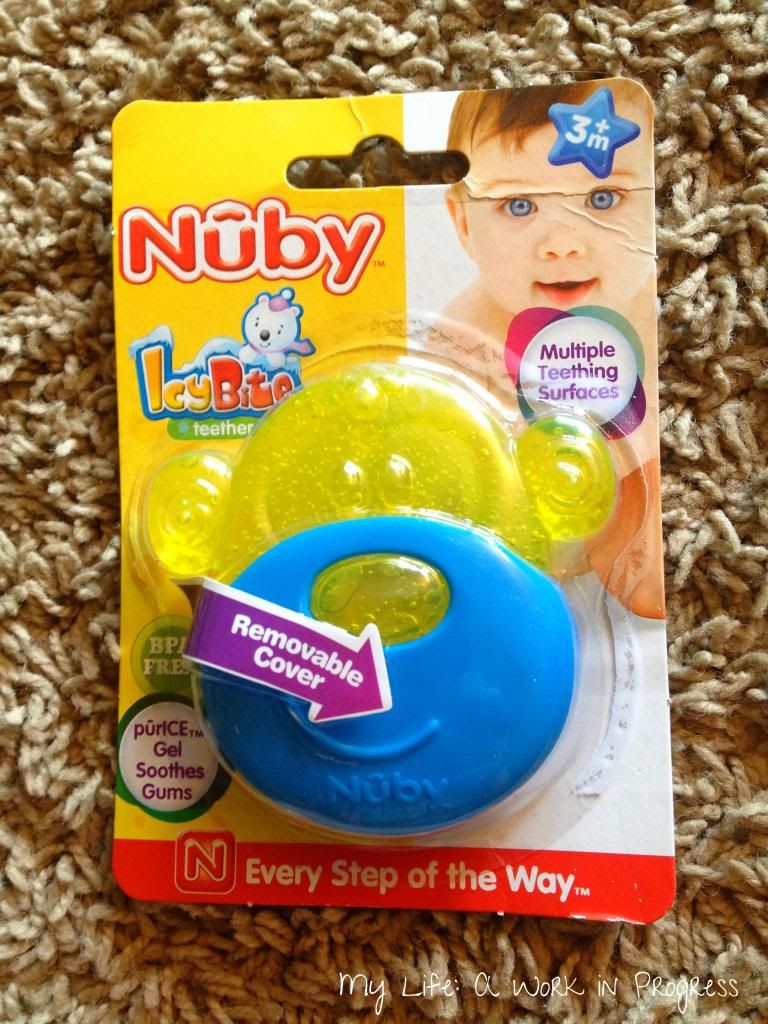 This BPA-free teether has a removeable cover that your baby can grasp, so his or her little hands don't get cold!
In the shapes of animals, these teethers are fun and brightly colored. The non-toxic PurICE gel inside the teethers stays cool longer than water filled teethers. Just place the teether inside your fridge until it's cold, and then give it to your baby to soothe your little one's sore gums.
NĂ»by's IcyBite Animal Teethers are available at the below retailers:
Are you following Nûby on their social media accounts? Nûby USA always has fun, interactive giveaways and contests: