The folks at Signs.com sent me a military homecoming banner to review.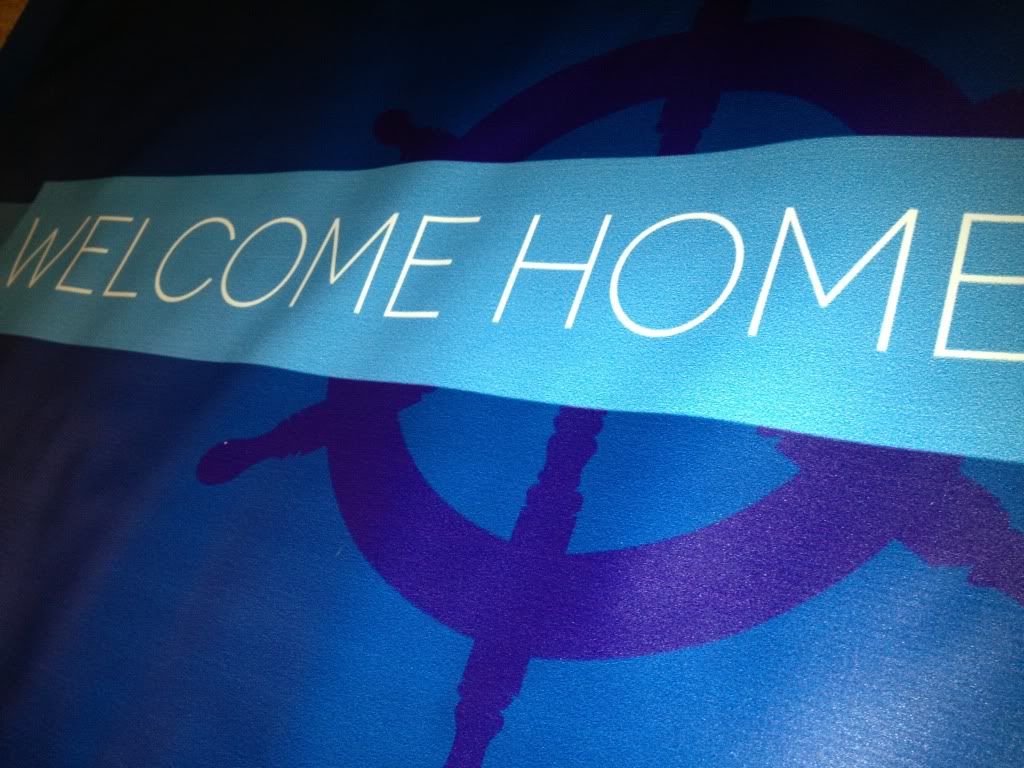 About:
Signs.com works with Ferrari Color to bring you high-quality signs, banners, and decals from a production facility in business for 20 years. Ferrari Color has produced business displays for companies like Whole Foods, Starbucks, and Sports Illustrated. Thanks to Signs.com, small businesses and individuals can now purchase the same quality of work.
Besides their experience, Signs.com also offers free professional design services. Contact them to create a design from scratch or to modify one of their templates. Available templates include animals, business, events, government, holidays, school, military, and more. Add texts and images to templates and customize them to your specifications and change the size of your product as needed.
Our Experiences:
I chose the military template with the helm in the middle that says, "Welcome Home." Then I customized it to say, "Welcome Home, Daddy." Their online design tools were really easy to use. If I wanted, I could even change the colors, add clip art, and upload an image.
The banner arrived, wrapped tightly inside a rectangle cardboard box. The box protected the banner perfectly, but if for some reason it was damaged, all I would have to do is call Signs.com, and they'd print and send me a new one immediately.
I showed Hubby the banner. He really liked it and thought it looked very professional! The banner is two feet by four feet and has grommets for hanging. Hubby's ship isn't currently deployed, but they're getting ready for it. In the meantime, they're working 7-day weeks (yes, every single day) and underway (at sea) a great deal. Because of this, I haven't had a good opportunity to hang the banner, but I definitely will in the future.
It's a beautiful looking banner; I'm very pleased. Baby J and I will definitely stand out on the pier next time Hubby comes home from deployment! A banner the size of the one I received costs just over $25, which I think is very reasonable.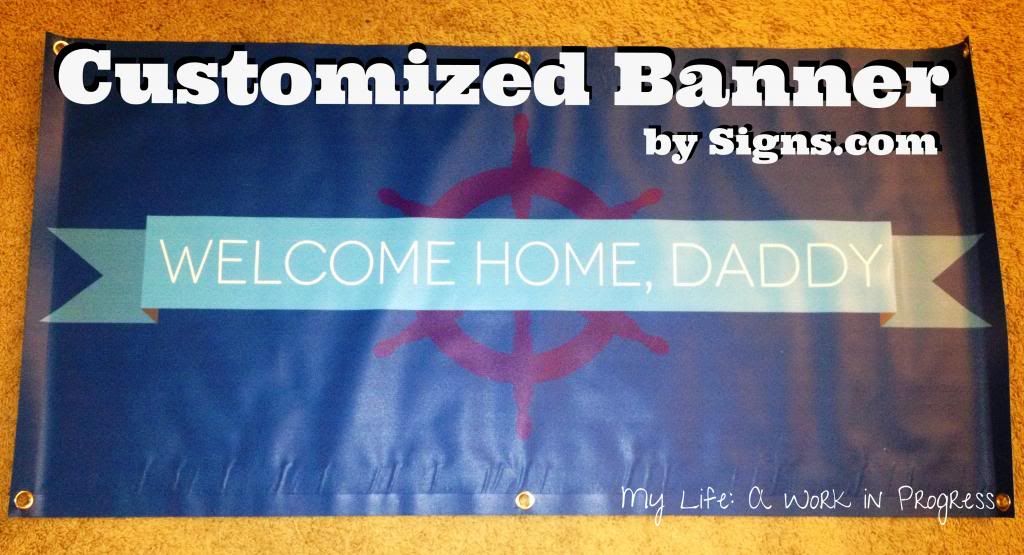 Have a loved one coming home from a deployment or training? View their military banners and car magnets. Display your love with pride! With the holidays coming up, now's a great time to purchase a holiday window decal for Halloween, Christmas, Hanukkah, and more. Use promo code MLAWIP to save 15% off on your order now through Oct. 16.