It's over already! The Move, Nourish, Believe Challenge, hosted by Lorna Jane, has definitely helped this month fly by. The theme of week three is BELIEVE in yourself. I think that's often sooner said than done. The challenges this week helped me focus on the positive things in my life and remember that I AM BLESSED.
Week Three Challenges:
Monday- Spoil Yourself! – Do something just for you today! Take a walk, go to yoga, spoil yourself! 
Well, I thought about taking a bubble bath, but I realized the best way to spoil myself would be to take a nap! So instead of cleaning, blogging, etc., while Baby J was napping, I took one too! It was awesome!
Tuesday- 5 Mindful Minutes – Do good to your body, meditate for 5 minutes and find your zen.
During my walk/jog/run at the park, I was able to enjoy the beautiful day around me and pray.
Wednesday- Be Happy – Show us your happy place!
Although coffee does make me super happy, what makes me happiest is my little boy. Because we were still having nice weather, I was able to get my bicycle and his bike seat out- the first time all winter! We had so much fun together.
Thursday- Thankful Thursday – Let us know what you are thankful for!
This was an easy one. I'm thankful for my family, my good healthy, and God's endearing love.
Friday- Share the love – S/O to your #1 supporter/motivator!
My friend Nicole at The Fresh Kitchen definitely deserves an honorable mention here! She was the one who got me out there and pushed me to start running again…and motivates me to workout most of the time.
But I did give my MNBC shout-out to my Hubby. He supports me in so many ways. I love him. =D Oh, and the photo I posted of him for the challenge is super old, just a couple of months after Baby J was born. I was going through my phone, and I didn't have any recent pictures of J on there, and since he's in a different state for training, snapping a new one isn't an option.
Here are my photos for this week's challenge. I posted one each day on Instagram and Twitter. The photos start at the top left and move clockwise.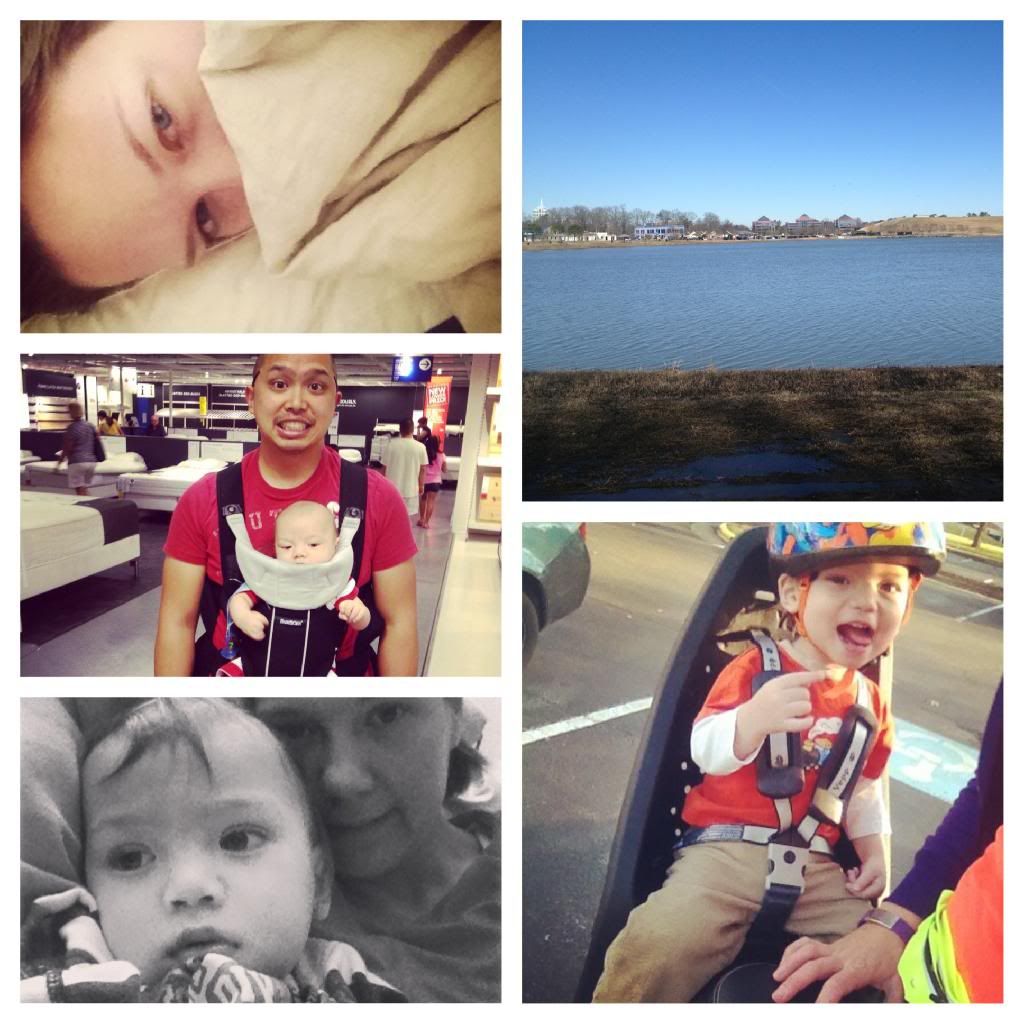 Did you participate in the Move, Nourish, Believe Challenge? What's your happy place? Who's your number one supporter?