Thanks to Nûby, I was able to review the no-spill soft sipper cup with Baby J!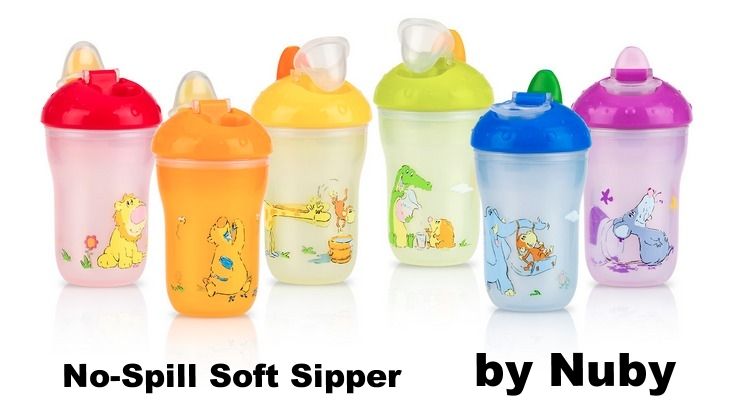 About:
Delicate on a baby's gums and teeth, this cup is designed for ages 9 months and up. It's BPA-free and holds 7 ounces of liquid. It's even insulated to keep your baby's drink cool and fresh! The cup features a flip cap to protect the spout and a dual-flo™ Valve that provides fast to slow liquid flow rates.
Our Experiences:
We've been using this cup almost every single day over the last week. I take Baby J to the playground or the mall play space every weekday, and I need a cup that will keep his milk or water cool. We also used it for the church nursery this past Sunday. This cup does keep liquid cooler for longer than a traditional cup. For example, I filled the cup with cold water before going to the park. It was at least 90 degrees outside. We spent almost two hours there before coming home, and the water was still cool…not cold, but cool. Also, true to the description, it doesn't sweat on the outside.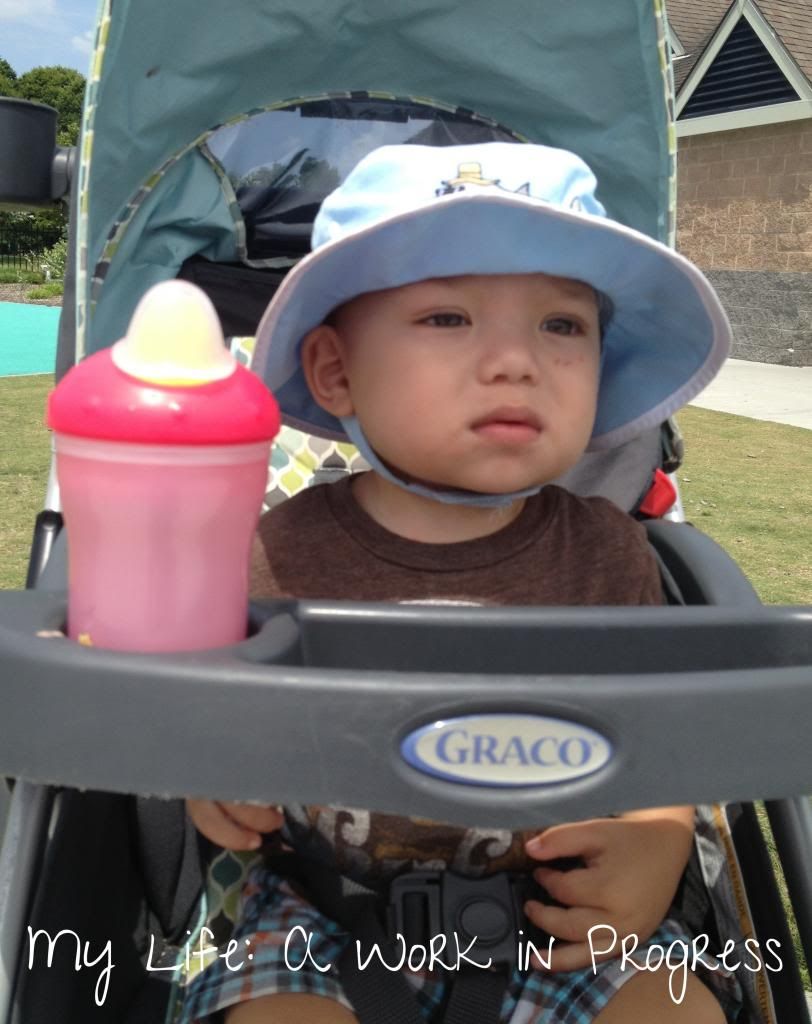 The flip cap over the spout takes barely any effort to push back, so Baby J can easily open it by himself and drink from this cup. Because it's so easy to move, I was afraid the cap wouldn't stay over the spout if the cup was dropped, but it does! No leakage! I also tried shaking the cup vigorously, and the cap stayed over the spout. Overall, I'm pleased with this cup and planning on purchasing a couple more. They're handy for days when we're away from the fridge, but don't want to lug around a cooler or insulated bag.
Where to Buy:
You can find the Nûby Insulated No-Spill Soft Sipper at an authorized Nûby retailer near you. Click HERE to find a retailer. For updates on new Nûby products as well as useful tips and fun giveaways, follow them on their social media accounts:
If you liked my review, please vote for me at Top Mommy Blogs and the Picket Fence. Just click once HERE and HERE. Thank you!