In conjunction with the Body after Baby Fitness Event, featuring a group of fabulous and inspiring guest writer moms, My Life: A Work in Progress is hosting the Body after Baby Event Giveaway.
This giveaway will be open to US residents, and one winner will receive sample tins of ENERGYbits and SKINNYbits, one Sweaty Band, and an e-coupon to Road ID. Perfect to help a mom get started or keep up with her fitness journey, this prize package is valued at more than $60!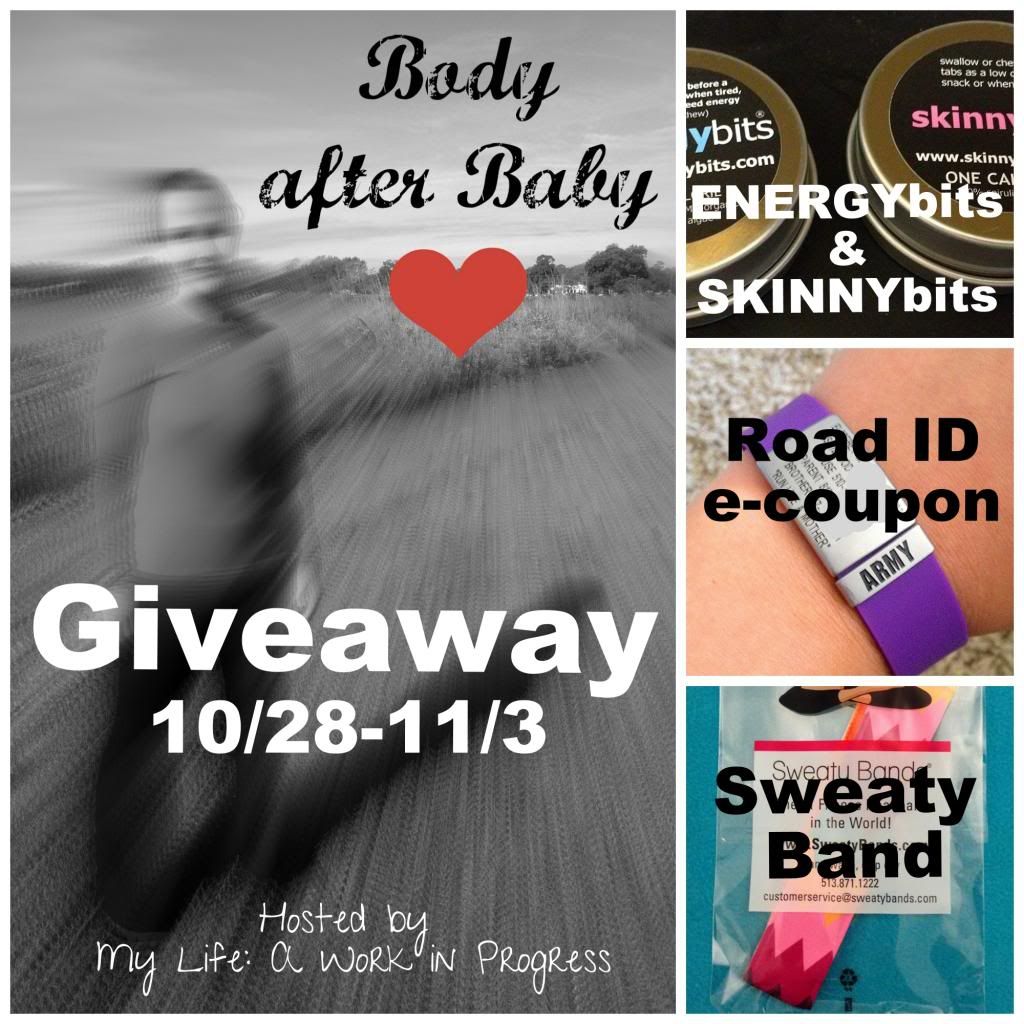 Participating bloggers will receive one free link (Twitter, Facebook, Pinterest, or Instagram) on the Giveaway Tools widget in exchange for posting the giveaway by the specified time and promoting on Facebook and Twitter at least four times during the giveaway's duration. Paid options available.
Want to join or learn more? Sign up HERE.
Note: I was not compensated for this post.