As Baby J becomes more and more independent, he's moved from eating out of a bowl every meal to using his very own plate. His big boy plate was sent to us by Nûby to review.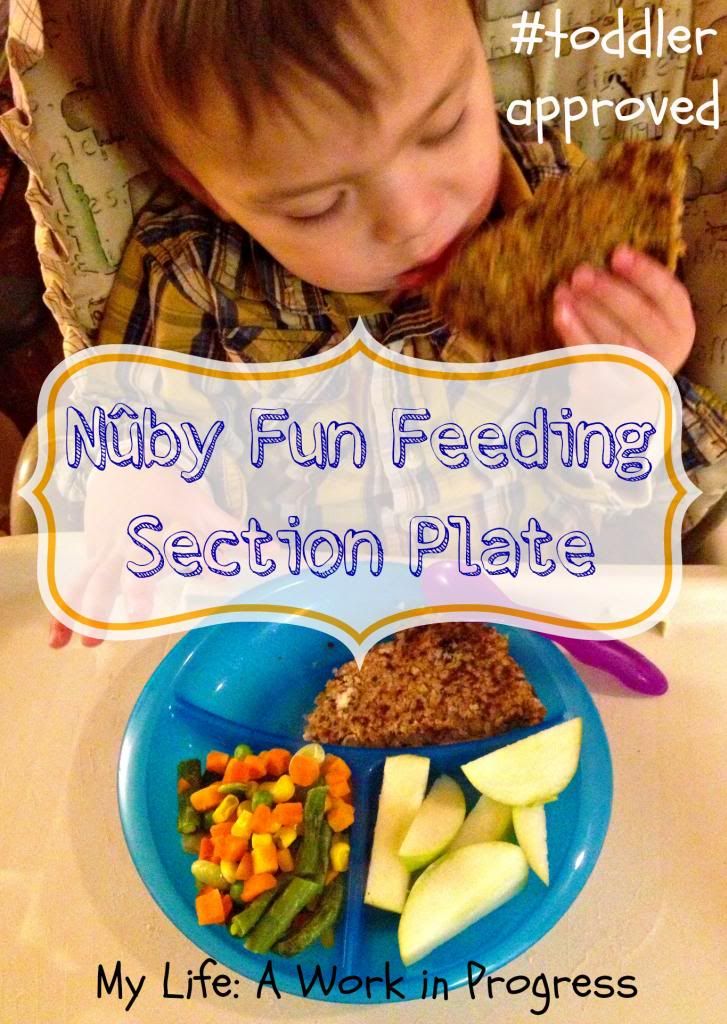 This BPA-free, Fun Feeding Section Plate has three divided areas, perfect for separating foods if you have a picky toddler, or to teach your little one about food choices. The raised dividers in between the sections also help Baby J get food on his spoon or fork more easily than a flat plate. He can scoop his food up against the divider and then into his spoon.
The plate is sturdy, so it's great for meals, picnics, snacks, etc. Next weekend I'm tossing this plate in Baby J's carry-on and taking it on vacation with us! I've been washing it on the top rack of the dishwasher and in the microwave without any issues.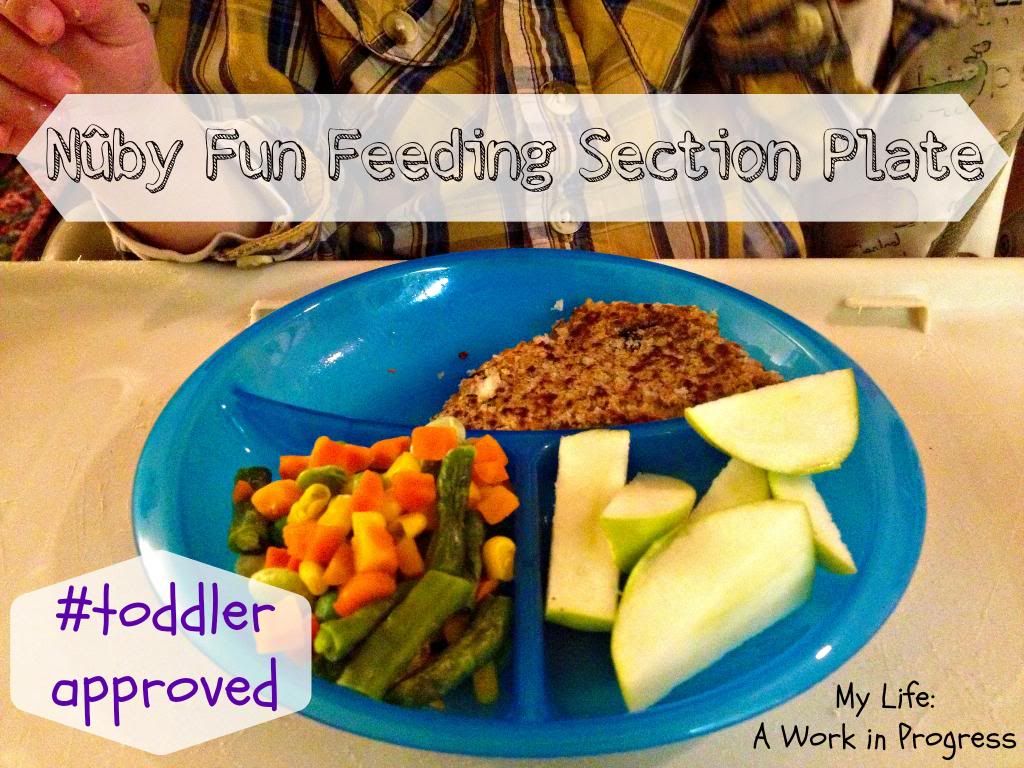 Available in several colors with embossed character designs, find this toddler plate at these retailers (affiliate link):
If you're not a follower of Nûby on their social media accounts, I highly recommend you follow them! They host fun giveaways almost daily.