The folks over at PishPoshBaby are hosting an awesome giveaway on Instagram for the BabyZen YoYo stroller. Check out the photo below; the YoYo stroller folds up to approximately the size of a carry-on! Think of the trunk space you'd save, if you had this gem for your little one. Or how easy it would be to navigate an urban subway or metro system in rush hour. And don't worry, if you don't like the pink, the stroller's also available in blue, grey, red, and black.
To enter, click HERE.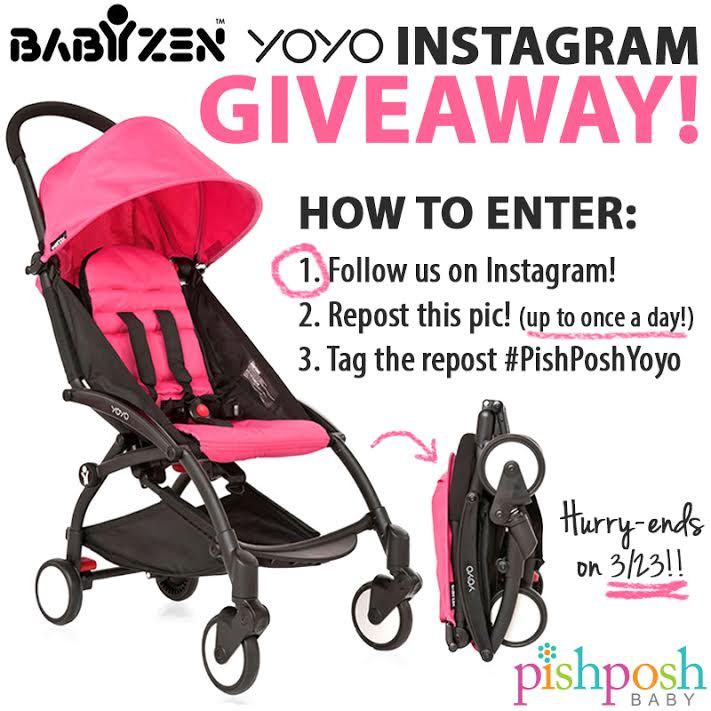 Note: I was compensated to post and promote this giveaway. All opinions stated above are my own.