I haven't posted a wordless Wednesday photo in months, but I love these photos of Baby J that I took last night! In the last photo, he was so insistent that he was going to walk off the plane with his own carry-on just like everyone else. Don't worry; we were the last ones off, so we weren't holding up traffic!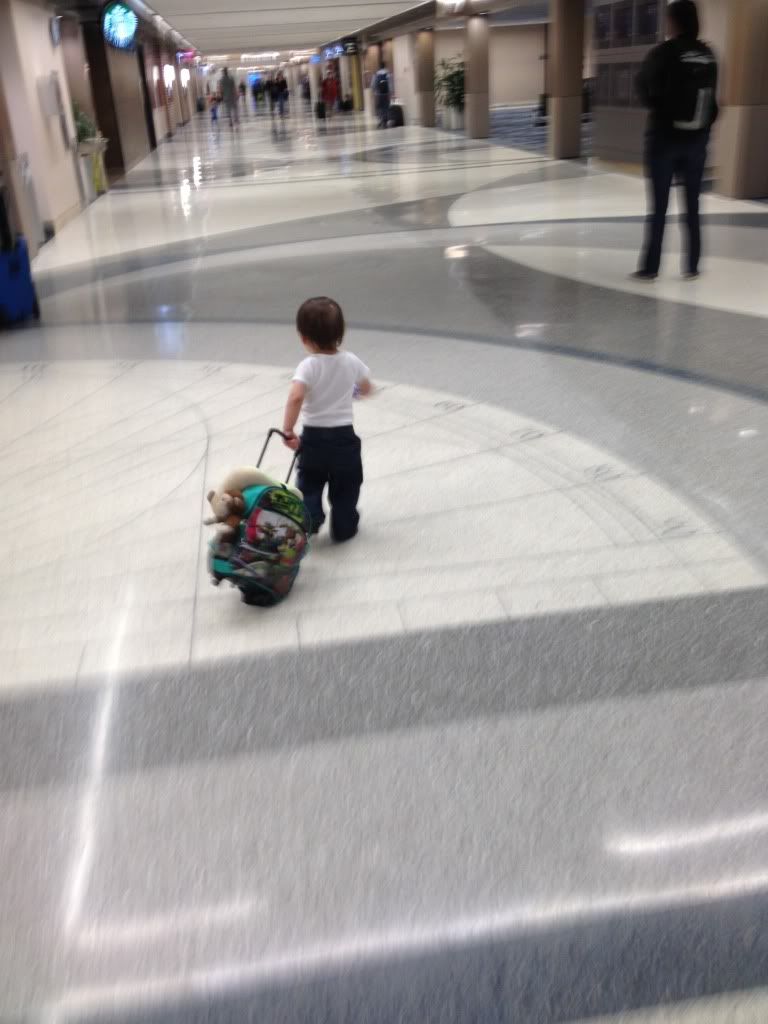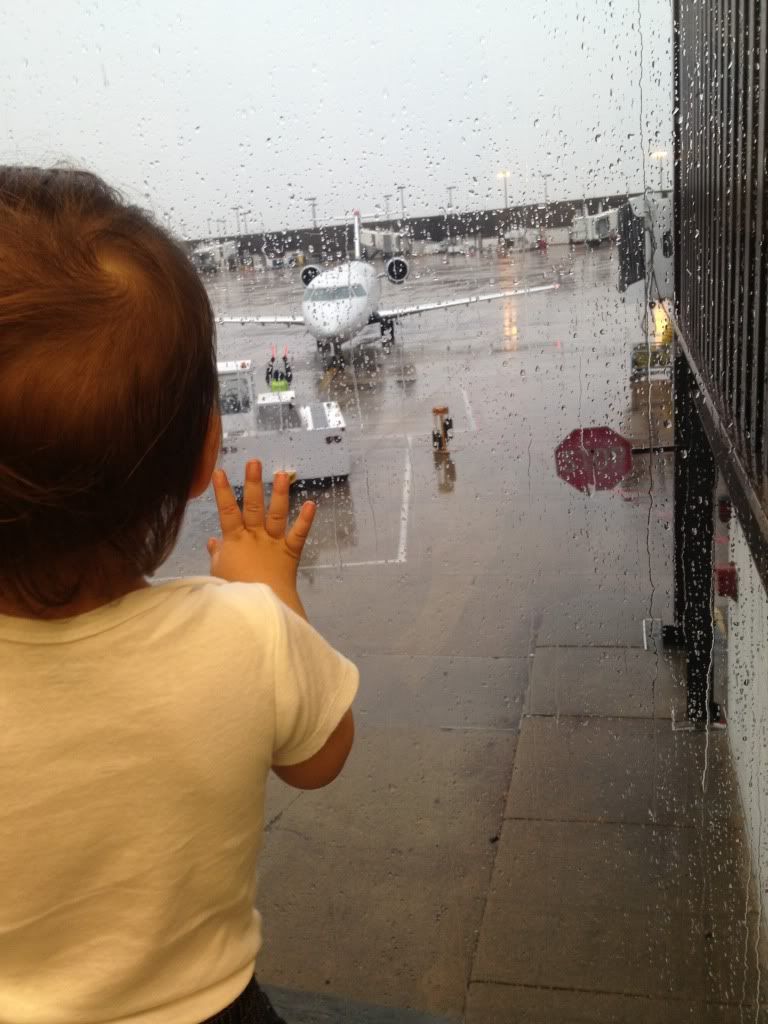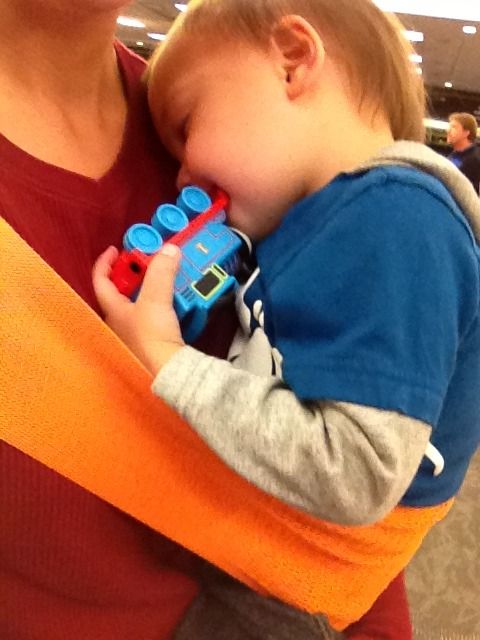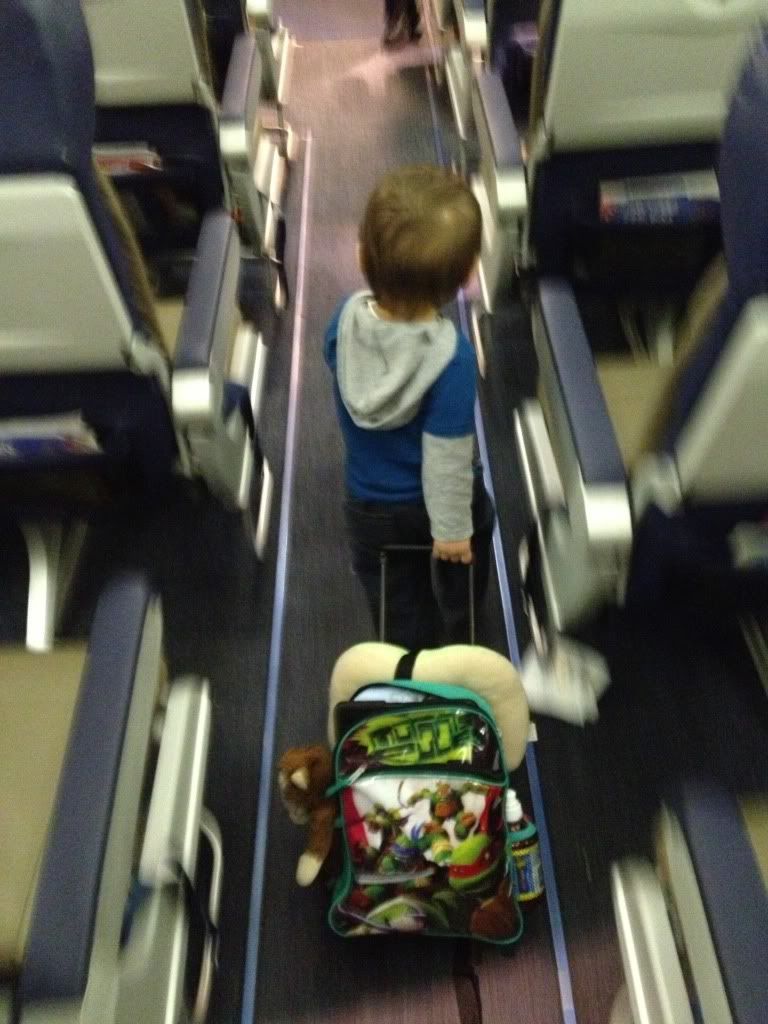 Twelve hours of travel (including flight delays, layovers, and to and from the airports), but we made it!
Are you going out of town this week?