First, why is the quality of everyone's iPhone photos so much better than mine?? Is it because my phone is old, or am I doing something wrong with the settings??
You've probably noticed my blog posts over the last two months have been sparse. Our lives have been in upheaval -for good reasons- but it means I haven't had a lot of time for blogging.
First, Hubby came home from training after eight months away. We immediately moved from the Hampton Roads, Virginia area up to the DC/Baltimore area. We stayed with family or friends for about six weeks, while we were waiting to get into our new home. We're renting a beautiful little house from friends of mine, but they weren't able to get into their new home as quickly as expected. So they were waiting to get into their new place, and we were waiting to get into their old!
Last week we finally moved in, but left just a couple of days later for my brother's wedding near Detroit. It was a beautiful wedding! My new sister-in-law is from India, and although the wedding was Christian and western, it still had some gorgeous Indian touches, like the bridesmaids in lehengas and the food at the reception.
The photo below is of me, my two sisters-in-law, and my niece. My sister-in-law on the far left (Cheryl) is wearing a sari; my new sister-in-law (Naomi) is wearing a lehenga; and I'm wearing a lehenga as well.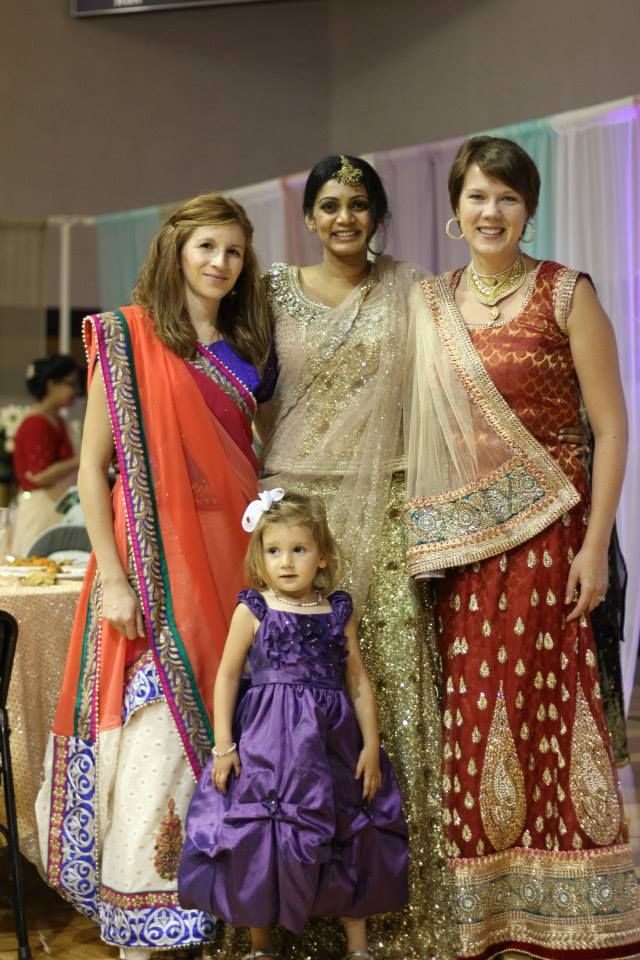 A sari (or saree) is usually about 6 yards of fabric. You wear a petticoat and a blouse, and then wrap the sari around you, over and over, and then pin it in a decorative way. I'm impressed with how my sister-in-law Cheryl was able to wrap hers!
My new sister-in-law, Naomi, and I are both wearing a lehenga. We took the easy way out, hahah. A lehenga is a skirt, and the choli is the blouse. Then we took dupattas (shawls) and wrapped them around ourselves. My dupatta was very long and ornate, so I spread mine out and pinned it in the front, so people could see how beautiful it is.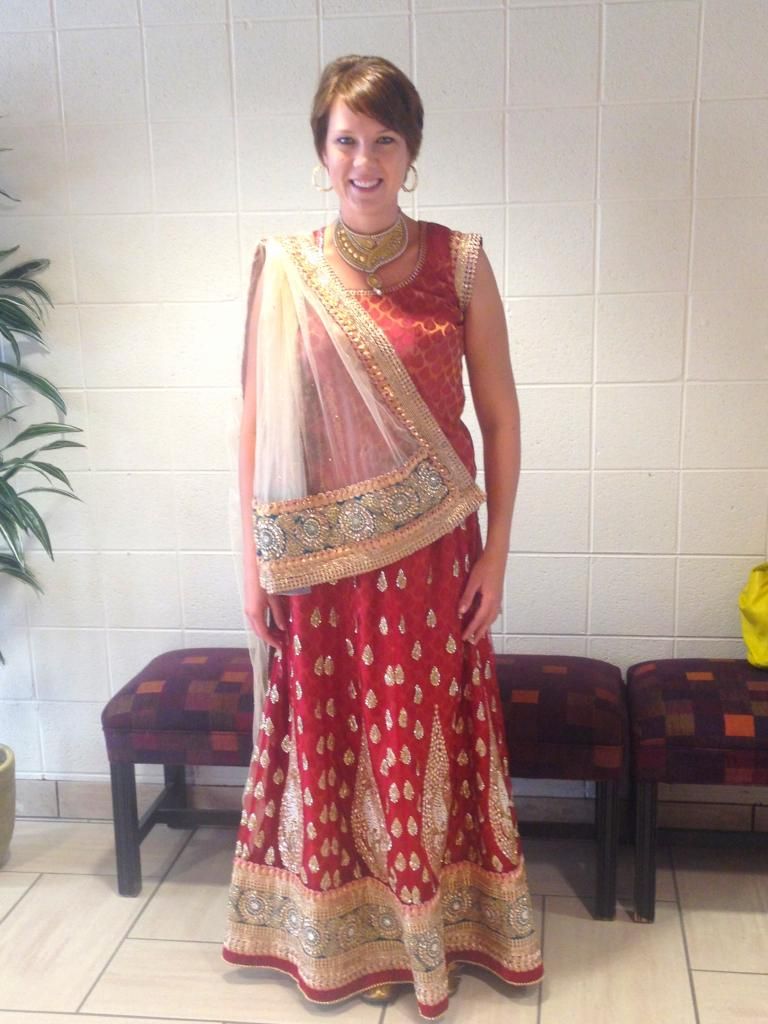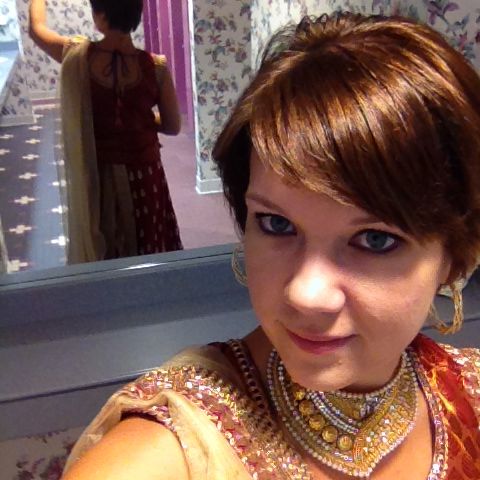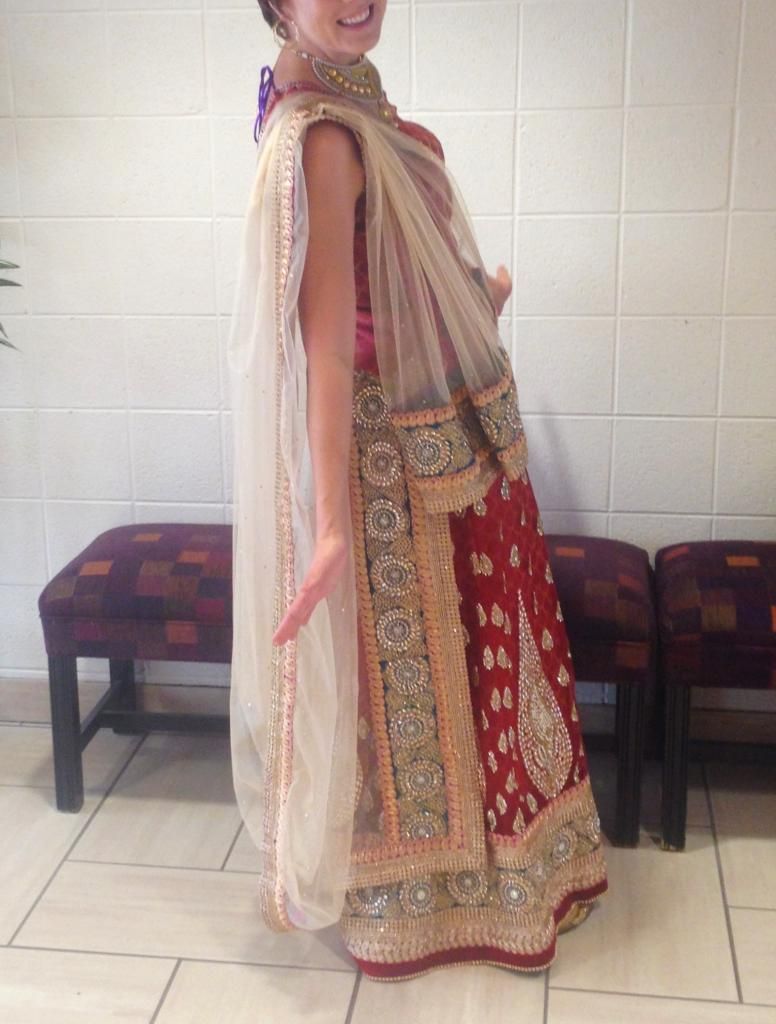 And of course I have to share a photo of Little J from the wedding. Doesn't he look debonair?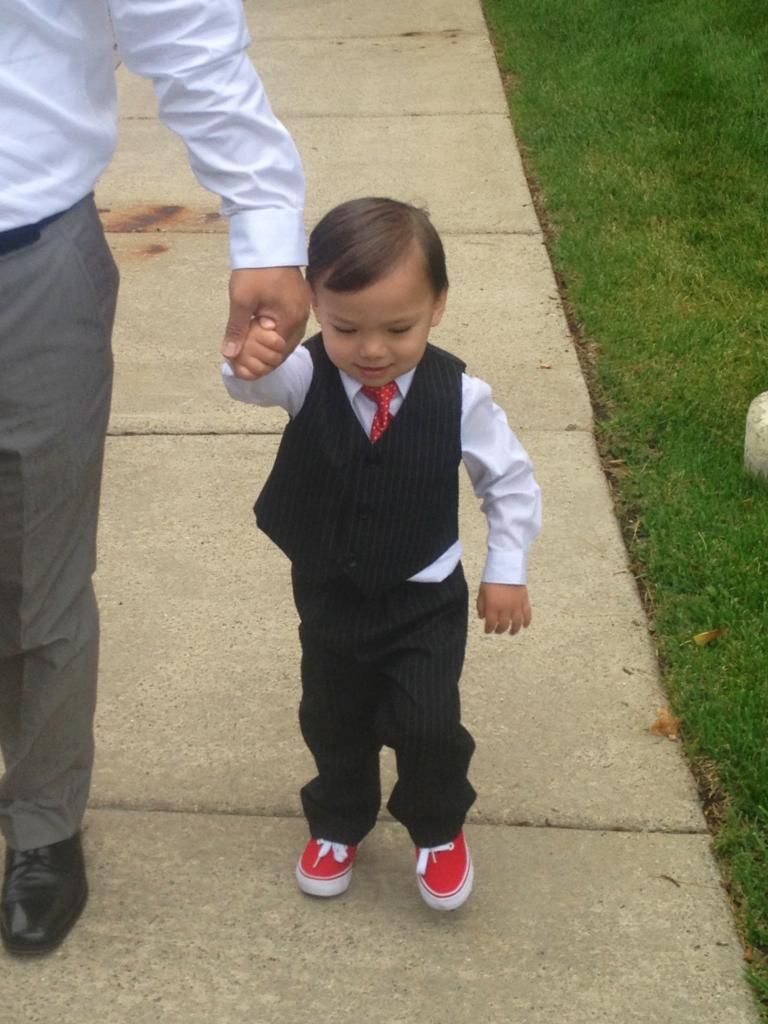 Now that we're back home, it's time to finish unpacking. I'm also going back to work. That's right! This stay-at-home-mom is about to be come a working mom. I start in just over a week. Later today I'm going to make a grocery store run, cook like crazy these next couple of days, and stock up on freezer meals. Other than my Army Reserve training, this will be the first time I've worked since I had my son. I have no idea what to expect! My mother in law has graciously agreed to come stay with us for a couple or few weeks to watch Little J, until we've found a good daycare. BTW, any suggestions on what to look for in a daycare? This is new territory for me!
One perk of working again: buying a new wardrobe. More on that later…
And that's it for now! I have a couple of review posts, that I hope to get up this weekend. I also want to share with you my experiences with the Garmin Vivofit, so keep an eye out for that. Although I'm going back to work, I still plan to blog.
What are you up to? Are your kids back in school already or starting next week?