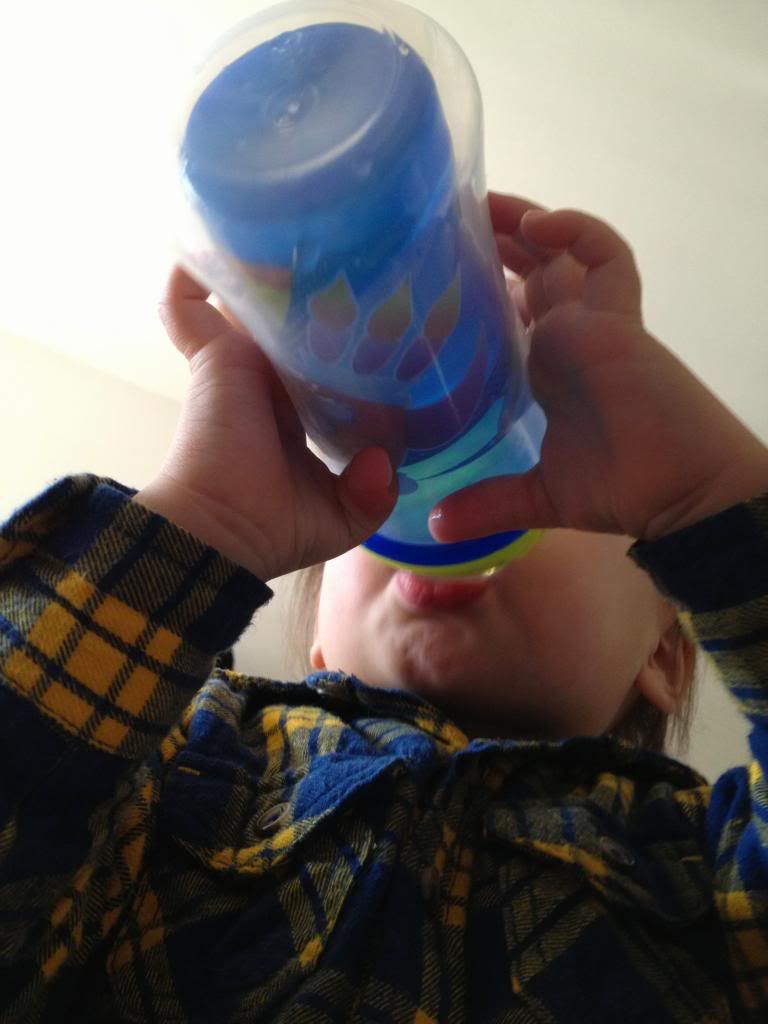 I have another fun Nûby product to share with you today! Nûby sent us the new No-Spill Insulated Cool Sipper to review. It's the newest sippy cup in our cupboard and our favorite.
First, I love the Clik-It technology, and I'm so glad Nûby came out with a line of Clik-It cups. Just today I handed Baby J a sippy cup (it wasn't a Nûby cup); he tipped it back to drink and dumped water all over himself, because I didn't put the lid on properly. Oops. I'm just glad it was water and not milk. With the Clik-It cups this won't happen. You know if you hear that "click," the lid is on properly.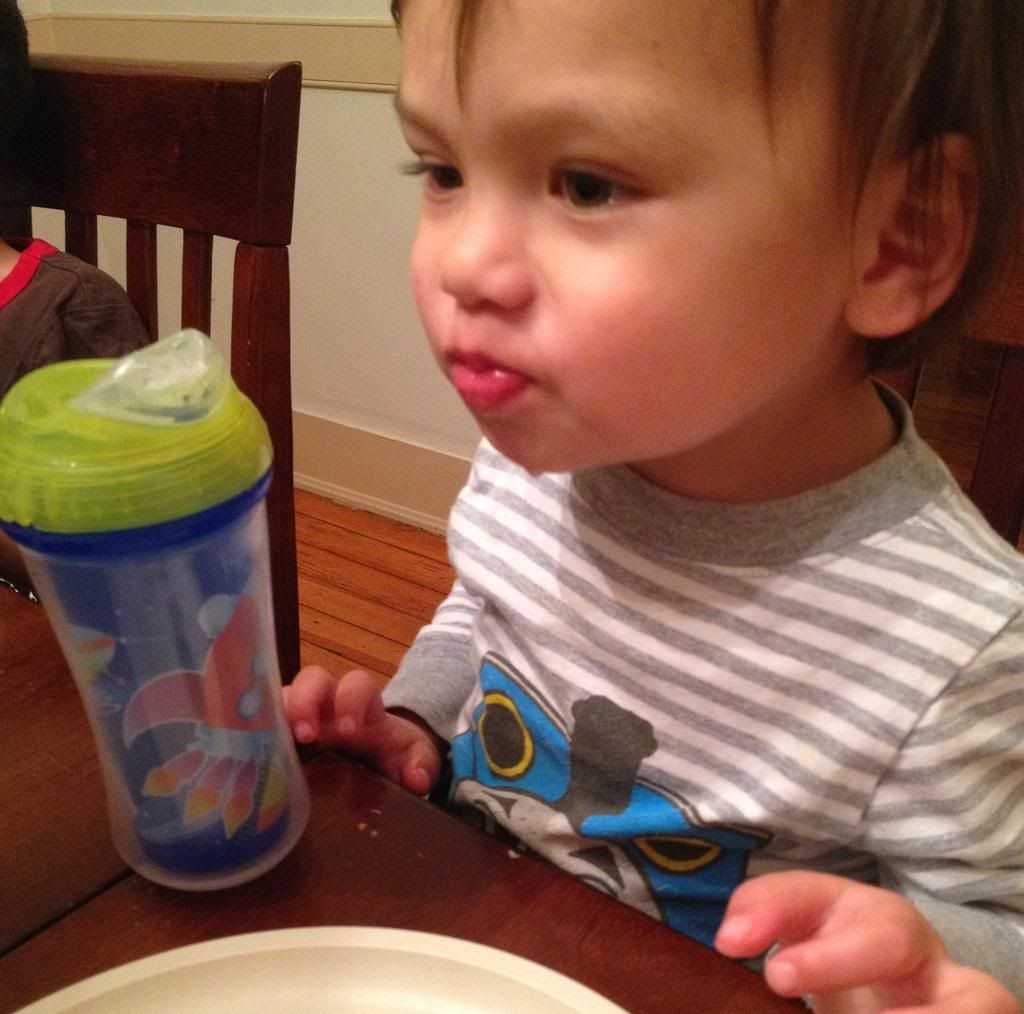 The cup is BPA-free and available in several fun colors.
Because this cup is insulated, it also keeps drinks cooler longer than a regular sippy cup without a "sweating" cup that gets all over everything. It's my favorite cup to toss in the diaper bag. I even chose it as the one cup Baby J and I took with us to Florida to visit Hubby. It's usually the one we take to church too, so it'll keep his water cool for several hours while he plays in the nursery.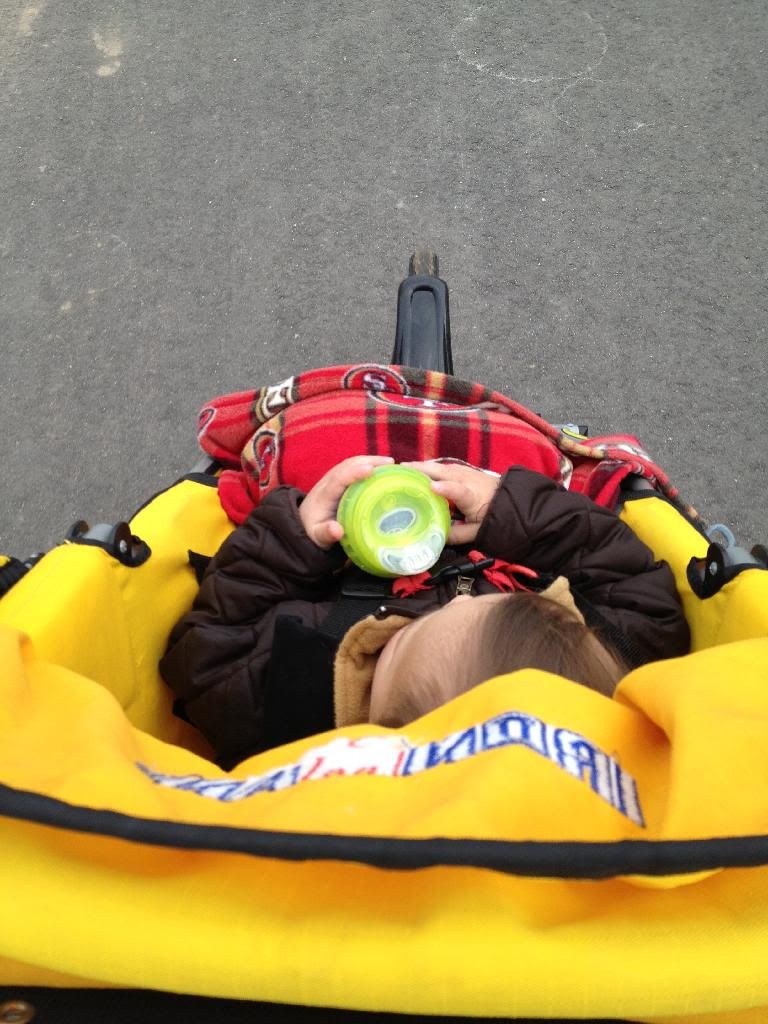 It's important to get the spout into the lid properly, or the lid will leak…so watch for that. It's a soft spout, by the way, unlike some of the other insulated cups I've seen. I'm very happy with this cup, and I wish all of Baby J's cups had the Click-It feature!
You can buy Nûby's Clik-It cups from Target.
Also, if you're a parent (or grandparent) of young kids, I highly recommend that you follow Nûby on their social media accounts. They constantly host fun giveaways: