Disclosure: I got this product as part of an advertorial.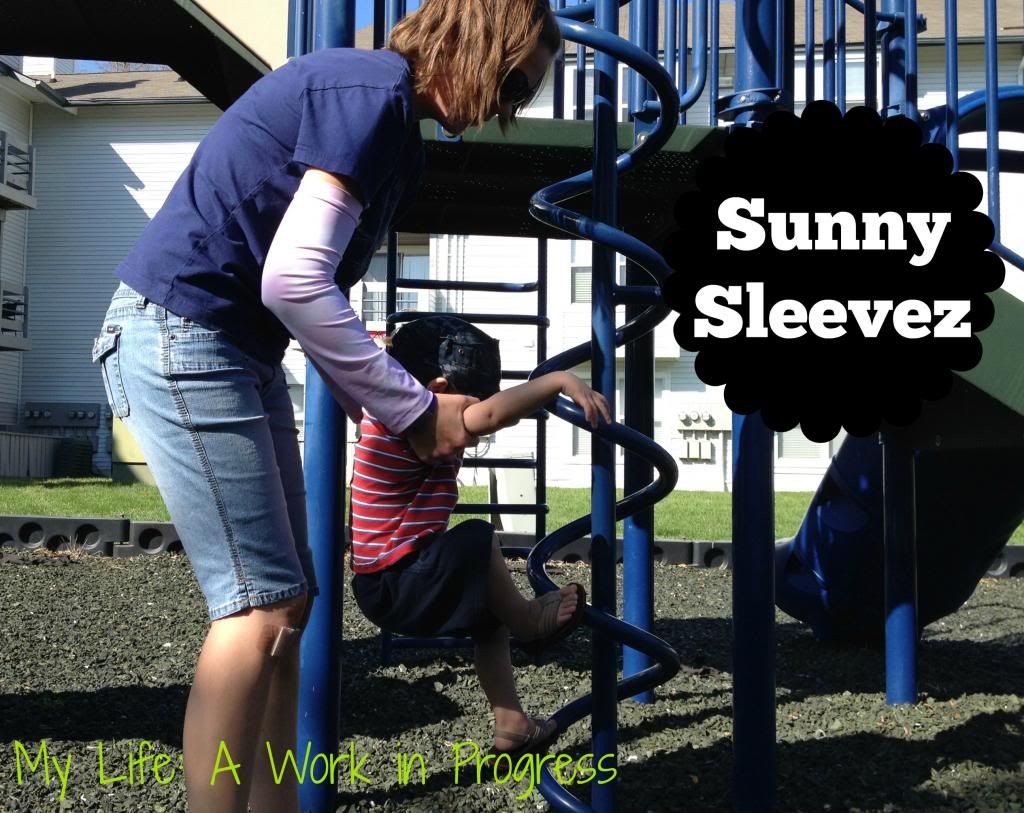 Now that winter is most definitely over, it's time to get outside and enjoy some gorgeous spring weather! Summer will be here soon, bringing heat waves and sun rays. I'll be slathering on the sunblock; I'm a bit fanatical about it. You see, in college I was one of those girls who'd lay out in the sun and slather on baby oil everywhere. After college, I had less time for the beach, but I'd still frequent the tanning salon. I regret those days. There are little freckles or sun spots on my arms now, that I didn't have growing up. If that's the sun damage I can see, I'm scared about what I can't.
Skin cancer rates have been increasing. About one in five Americans will be diagnosed with skin cancer during their life. By the way, the CDC states  in reference to indoor tanning beds that "people who begin tanning younger than age 35 have a 59% higher risk of melanoma." There are other equally frightening statistics out there, and I sometimes feel like a walking time bomb!
I can't do anything about the damage I've already done, but I can protect my skin from more harm. This summer I'll be reaching for my new Sunny Sleevez. They are UV-blocking sleeves that are designed to keep you cool while blocking 98 percent of UV rays.
The sleeves come in four adult sizes (0, 1, 2, and 3) as well as numerous colors and patterns. They provide 50 UPF protection from the sun and are made with 90 percent nylon and 10 percent spandex. They fold or roll up tiny, so it's easy to keep them in a purse, diaper bag, or even your pocket.
I found the sleeves very comfortable and moisture-wicking. Because my underarms were still bare, it was a lot cooler to wear my sleeves with a tee, instead of a long-sleeved shirt. I've worn mine biking and running, as well as at the beach and at the playground.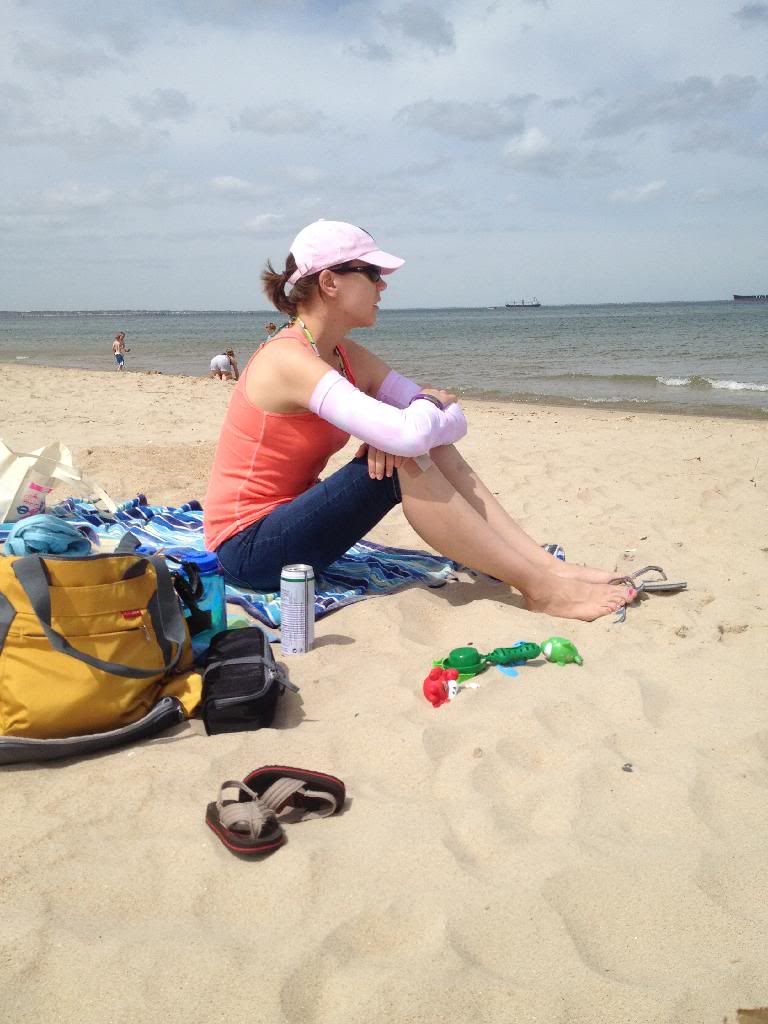 Over time and after a lot of movement, my sleeves do start to slip down a minimal amount, but never very far…maybe a quarter-inch? I do wish the sleeves were longer. In most of the photos on the Sunny Sleevez website, the sleeves come all the way down to the hands on the models wearing them. Mine don't, but I'm also wearing a size one. I'm a tall woman, so it's not surprising I have this issue. The next size up is three inches longer, but I'm afraid they wouldn't stay up on my scrawny arms. My sleeves still fully protect my arms, it's just an odd length on me. #tallpersonproblems
Overall, I think these sleeves are a great idea and would like a pair for my son. They come in kids sizes too! Although I buy sunblock with good ratings by the EWG, I still hate putting chemicals on both my skin and Baby J's. These sleeves are a healthier option.
Something else that occurred to me- these sun sleeves would be great for someone who spends a lot of time on the road. When I drive for a couple of hours or more, a lot of times my left arm ends up a little darker than my right, because the sun's rays of course come right through the window while I'm driving. It would be easy to keep one or two of these in the car and pull on when needed.
And finally, I mentioned Sunny Shrugz in one of my photo captions above, and those are available for both adults and children as well. You can even get UV-blocking blanket and scarves.
What do you think? Would you give Sunny Sleevez a try? What family activities would you wear them during?
I received one or more of the products mentioned above for free using Tomoson.com. Regardless, I only recommend products or services I use personally and believe will be good for my readers.