*sponsored post*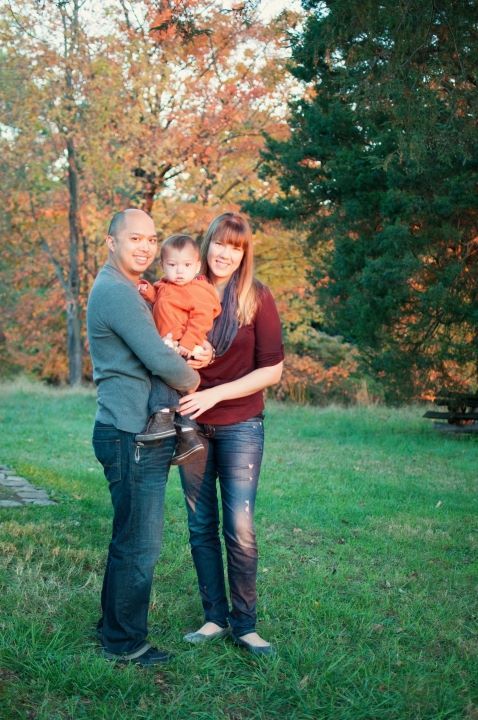 On Friday, I will turn 30. I've actually been debating telling people I'm 28, because I haven't accepted yet that I'll no longer be a "20s something." I hear people talk about aging gracefully, but I'm not ready to age! I will not go quietly into the night!
At 20 years old I was tan, unmarried, and considerably thinner. The world was at my feet. Or that's how I thought at the time with my youthful arrogance.
Now I'm a wife and mother, and I haven't yet accepted this new identity. Heads don't turn when I walk into a room. Men don't "check me out" when I'm juggling my flailing shrieking toddler in one arm and digging for my keys with the other. Teeny boppers standing at the clothing racks next to me give me this disgusted look. I can read their minds: "You're so OLD. You're too OLD to shop here. Gross."
I realize, of course, that it's okay to be a mother and wife, and it's okay to be 30. It's wonderful and beautiful to be these things. I just haven't wrapped my head around it yet! Most days I do, but not every day. Not when I'm facing the big 3-0 this week.
But I am learning to focus on new things, as I "find" myself. There's a wonderful little community of moms here in the area that I've met, both from church and other Navy wives. They've been a real encouragement to me as we meet up for play dates, etc. And I try to be encouraging to them as well, if they need it.
With the help of an awesome friend and running buddy, I'm training for a half marathon in April. I'd like to do a full marathon after that. I ordered the Brazil Butt Lift Workout DVD program (don't laugh!!!!!!) to tighten, well, everything. I've cracked down on not only how much I eat but what I eat. I try to make healthy, nutritious meals for my little family.
And wouldn't you know as I'm typing this, an iCal Alert pops up on my laptop screen in front of my face. Just in case I forgot it was my birthday on Friday, IT'S MY BIRTHDAY. Happy birthday to me!
I may not have the body I did 10 years ago, but I can take good care of the one I have now. I try to dress the one I have now in clothes that flatter my shape and age. And I finally went to see a doctor about my adult acne. Now that I'm not pregnant or breastfeeding, I can take medication for it. I've also started using StriVectin-SD cream on my forehead wrinkles.
StriVectin-SD was created as a stretch mark cream, but somewhere along the way, it was discovered that it helps with wrinkles. It works too! I've used it in the past and noticed results after a month, but stopped when it made me break out a little on my forehead. Now that I'm taking the acne medication, I thought I might as well start using StriVectin-SD again. I'm taking some before pictures, and then I'll take some at 30 days, so I can show you the results!
My mom wasn't using her tube of StriVectin, so when I was there for Thanksgiving, I totally stole it. =D (Okay, I told her I was doing it, so not really stealing.)
When I used StriVectin in the past, there was only one or two kinds available. Now the brand has numerous products. With a coupon, you can purchase a StriVectin Gift of Discovery 3-piece kit at BeautyEncounter.com for $35.95.
When your purchase from BeautyEncounter.com, you can get points back on your purchase (BE Perks). Besides shopping rewards, they give out free samples and have free shipping in the domestic US for orders $60 or more. So it's a pretty cool site! They sell all kinds of products, including sunblock (very important for any age!), fragrances for women, flat irons, makeup, and bath accessories. They even have the Batiste brand of dry shampoos- my favorite!
I believe it's important to take yourself, inside and out, no matter your age. For me that includes attending church services, learning more about God and fellowshipping with others, and doing my personal devotions and praying regularly. It means exercising and eating a mostly whole foods diet (except for flavored coffee creamer…that's my one vice…I love the stuff, even if it's not even real cream!). Staying positive and keeping busy is also a part of it, especially since my husband lives away from us right now (out of state Navy training). And for me it also means regularly putting on makeup and styling my hair, even if I don't feel like it!
I don't know. Maybe I'll wake up Friday morning and realize that nothing has really changed…and then I'll be okay. 🙂
Have you ever faced a mini "identity crisis" or a birthday you weren't thrilled about?
Note: I did receive compensation for this post. However, the opinions expressed above (and there are many of them) are my own. They may differ from your opinions or the opinions of others.