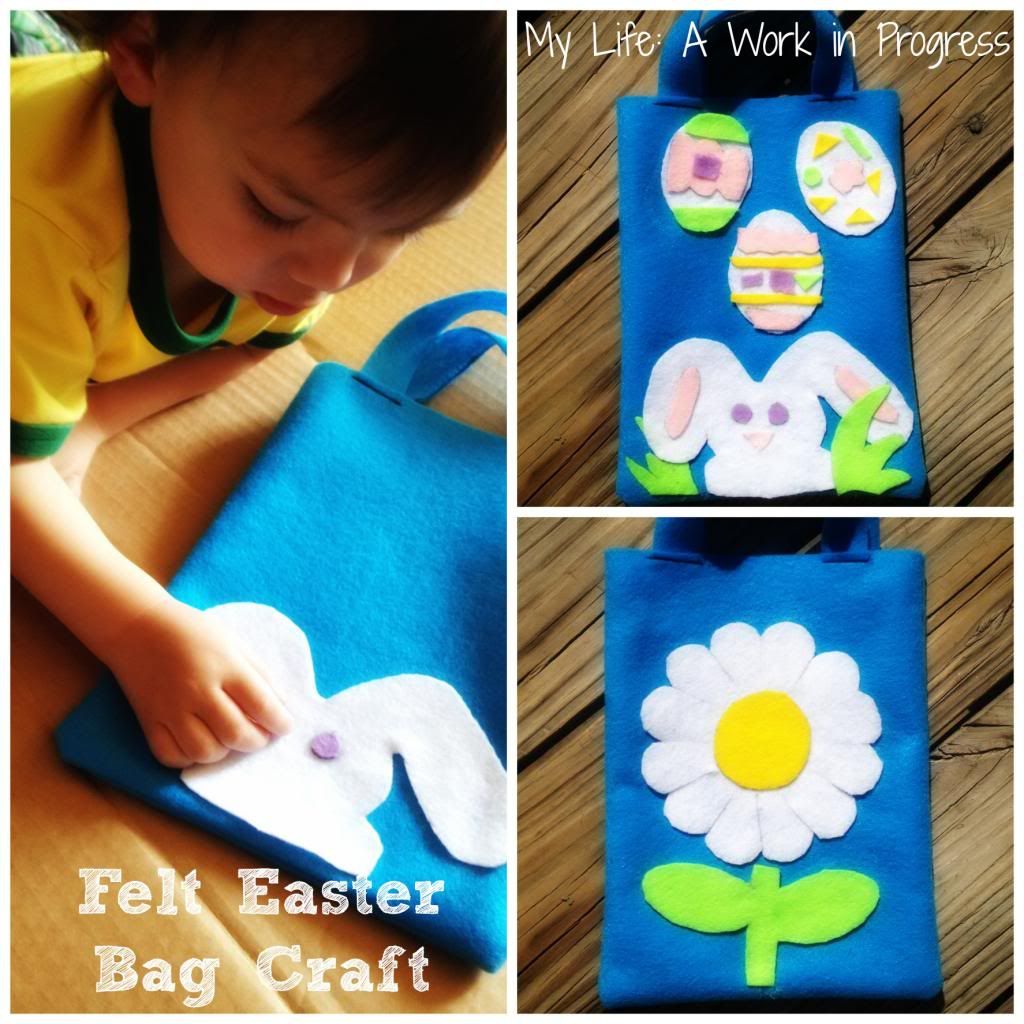 Baby J will be 2 years old next month, and we haven't established that many family traditions yet. The biggest reason is that his dad has been gone so much (all of which will change this summer, when J starts shore duty- woohoo!), and I just haven't felt like celebrating holidays on my own.
But this Easter, Baby J and I are going up North to visit his aunt, uncle, cousins, and grandmother. So I'm making an effort to celebrate this holiday!
I've seen cute little felt Easter bags at several stores recently, and it occurred to me that a bag would be a fun, easy craft to make with Baby J. Because he's so little, I did do most of the work on my own, but I let him help me "place" the decorations on the bag and pretend to glue them on. After the bag was finished, he ran off with it and kept trying to shove his cars and trucks inside, so apparently the bag was a hit.
To make your own easter bag, you'll need the following:
Glue gun and glue
5-7 pieces of 9″x12″ felt in multiple colors*
Coordinating thread and needle (or sewing machine)
Scissors
Easter coloring sheets
Ruler
Marker or pen
*I used 2 pieces of blue felt for the bag itself, and then chose 5 other colors for the decorations. I did have plenty of leftover fabric, so you could probably make do with fewer pieces. If you have extras…save them for another craft!
We bought our felt pieces from Michaels, but I've seen them at Hancock Fabrics, as well.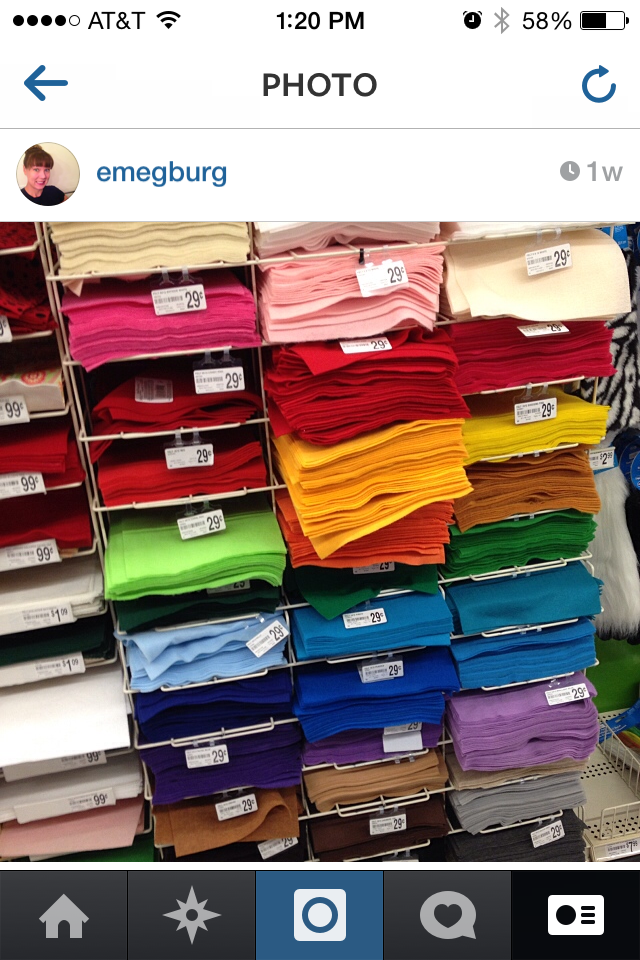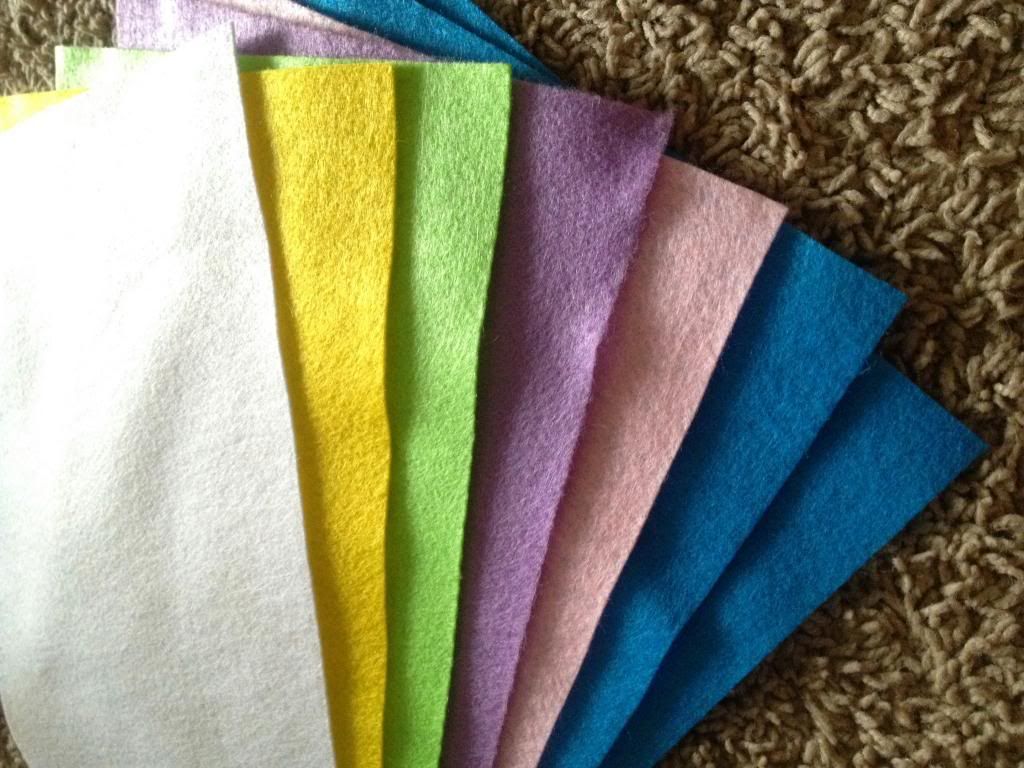 Steps:
1. Do a web search for "free easter coloring pages printable" or a similar search term.
For our craft, I gathered several images from this collection of printable Easter egg color sheets, a flower coloring page, and a bunny coloring sheet. The great thing about this bag is you can customize it to whatever design you want! If you'd rather design a religious Easter bag instead of secular, there are a number of free religious coloring pages online (crosses, lilies, etc.).
2. Print out your selected pages and cut out the drawings. Then using the cut-out drawings and a marker or pen, trace designs on your felt (make sure to keep 2 whole pieces of felt untouched on the side, to make the bag itself).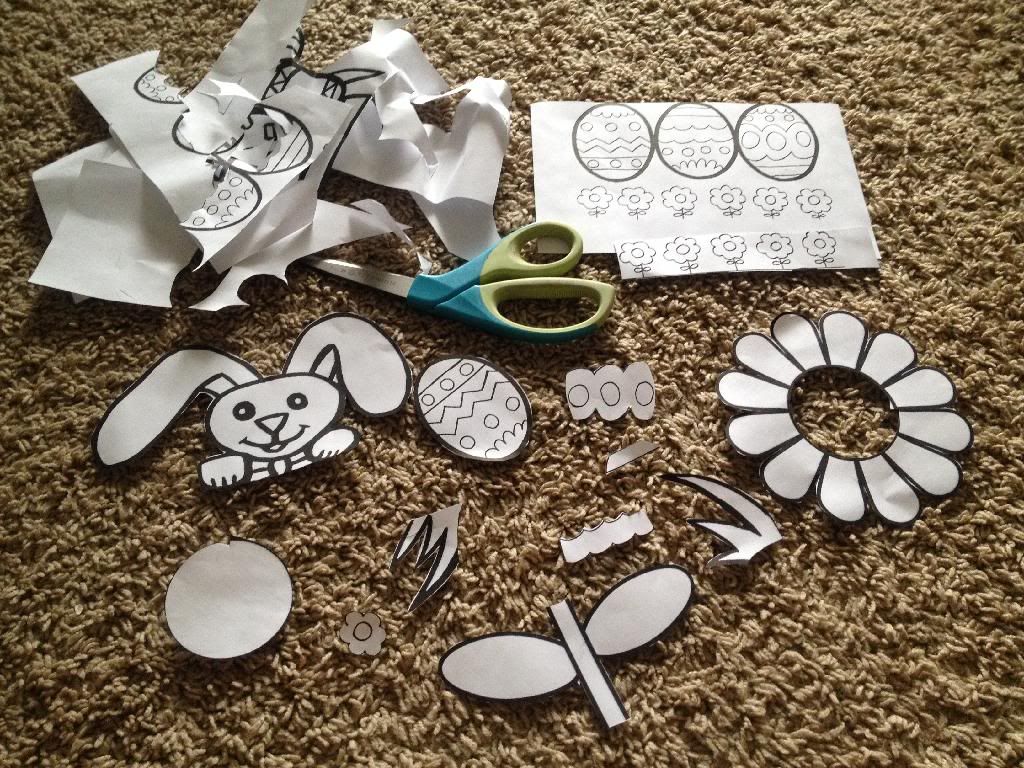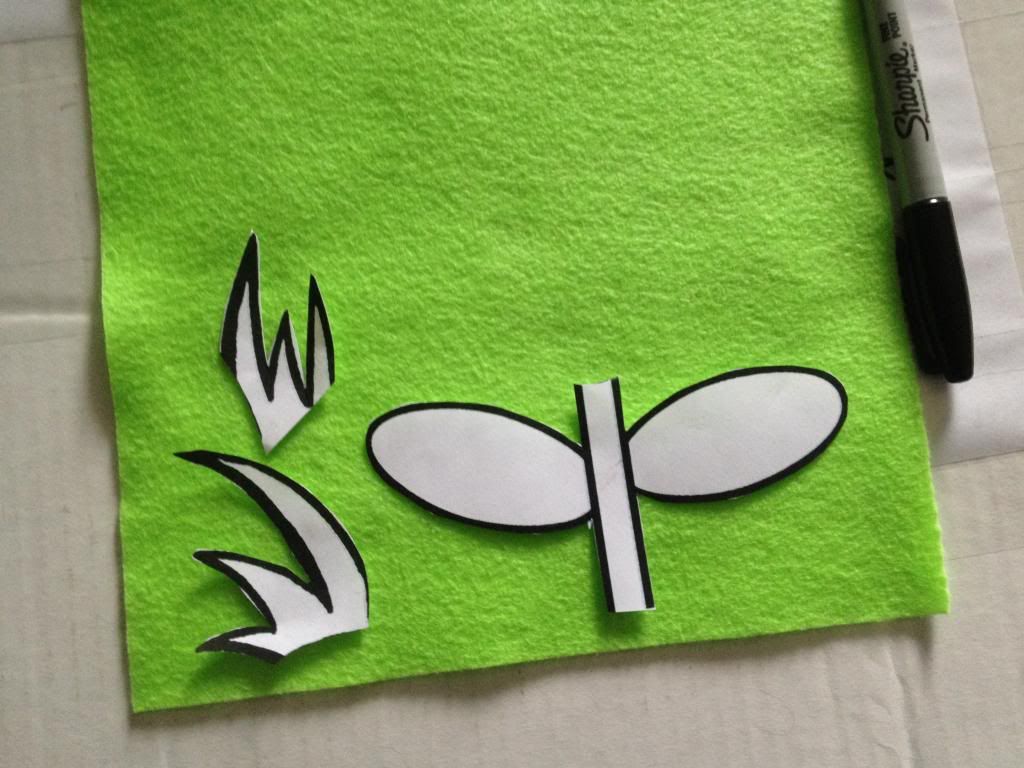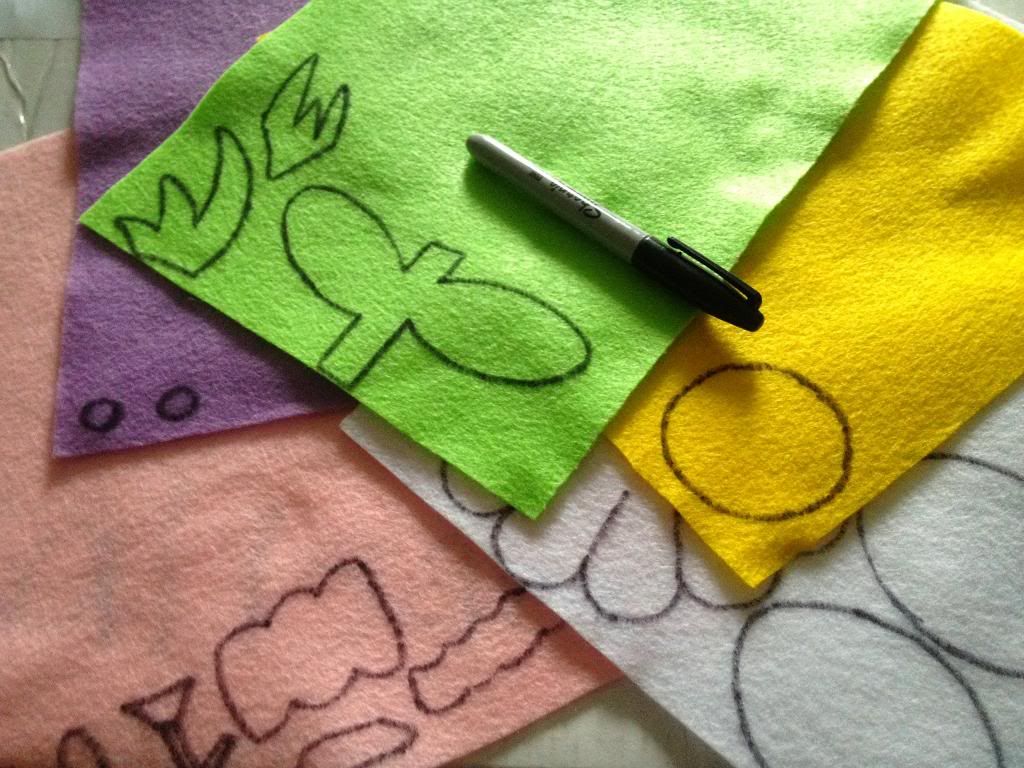 3. Cut out your felt decorations.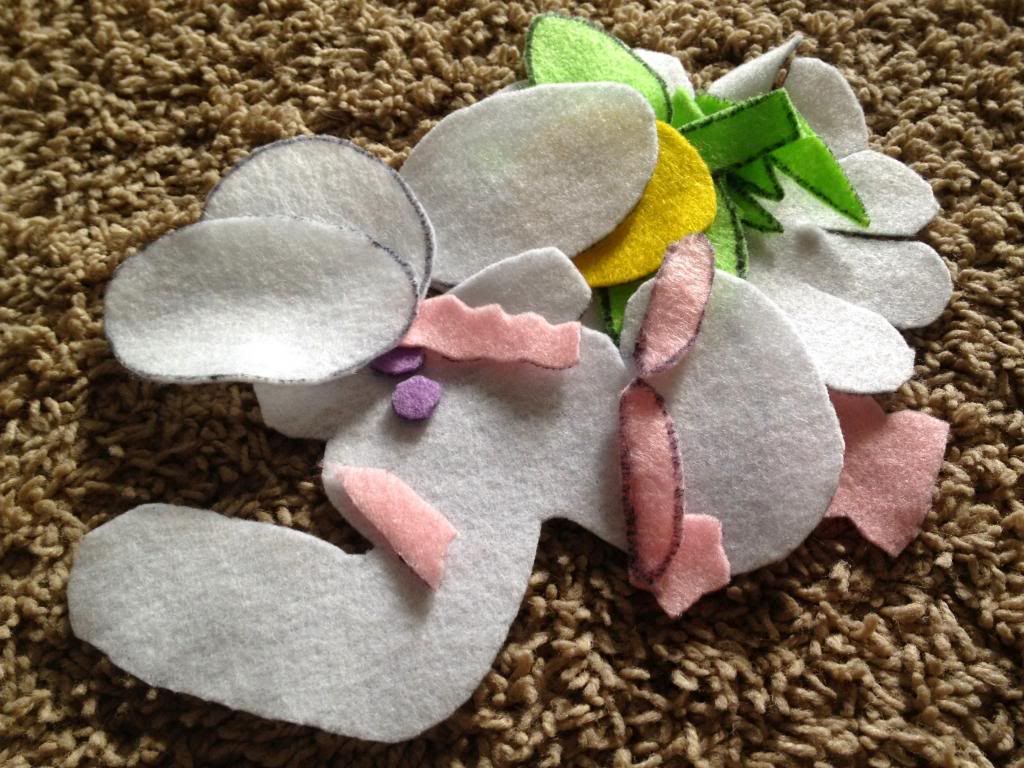 Time to make the bag!
4. Cut a one inch strip of fabric off the top of each fabric rectangle. These strips will be the bag handles.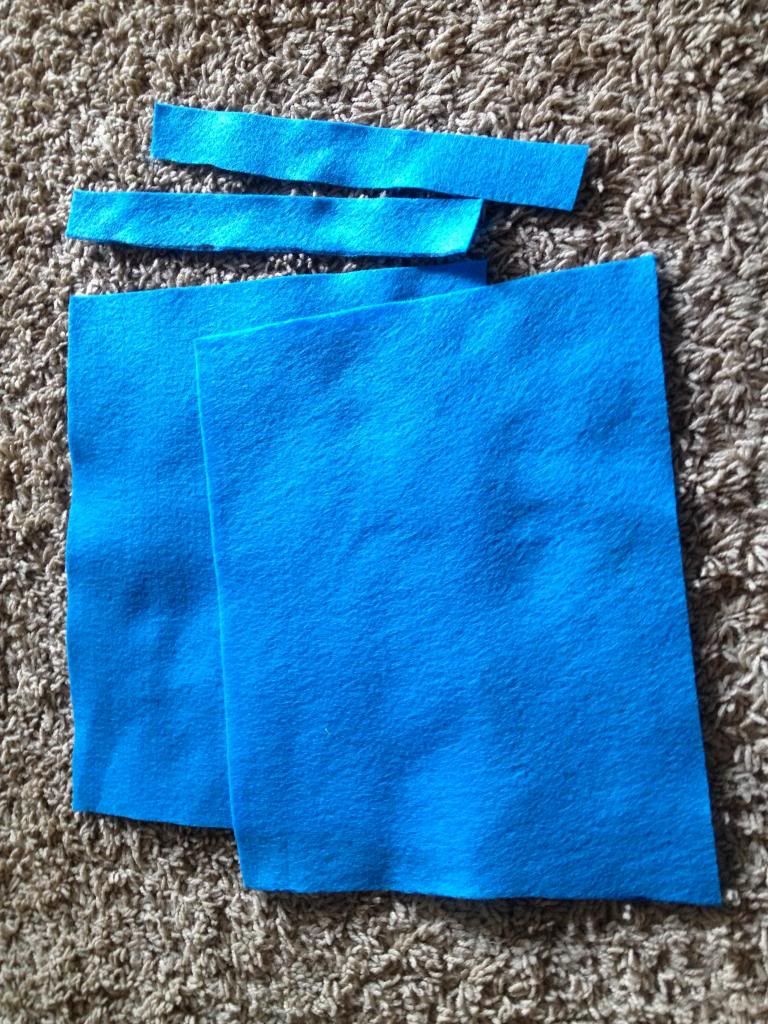 5. Pin each end of the straps to the wrong side (inside) of the bag. Pin them 2″ in and 1/2″ down. **
Make sure the straps aren't twisted. Also any markings that are leftover from tracing should be facing the inside of the bag.
**If you're planning on using the bag for heavier items, pin the straps 2″ in and 1″ down. When you get to step 5, you will sew the straps in two places- at 1/4″ and 1/2″. This will make the straps more secure, but it's not necessary if the bag's only holding candy and small toys, etc.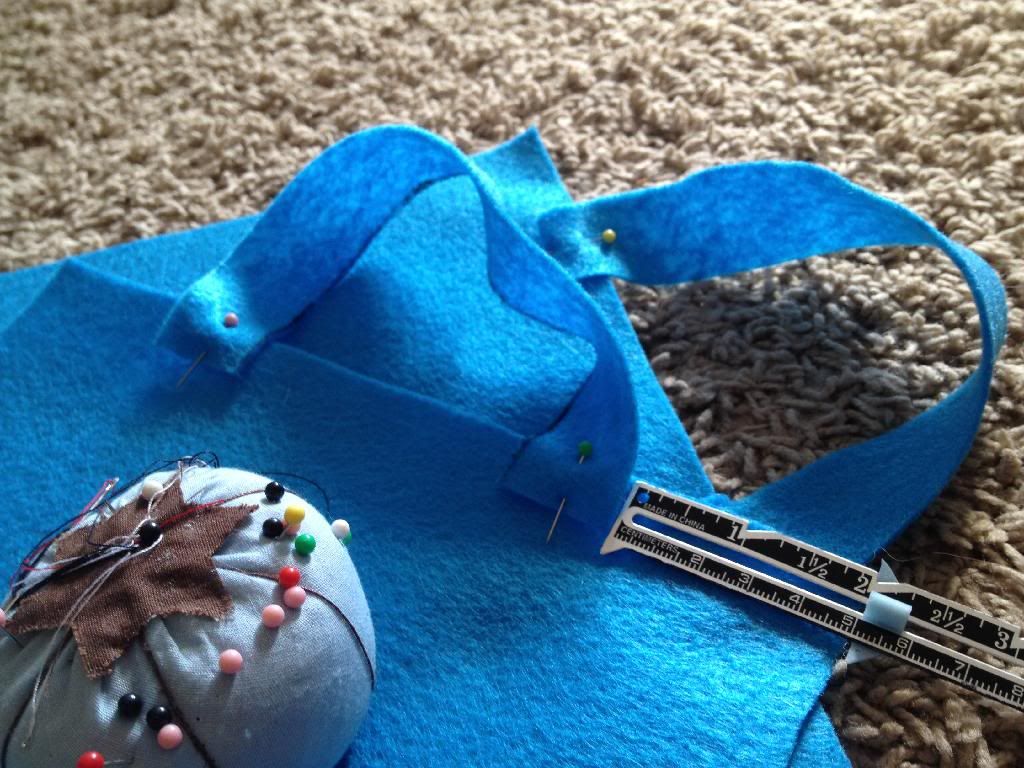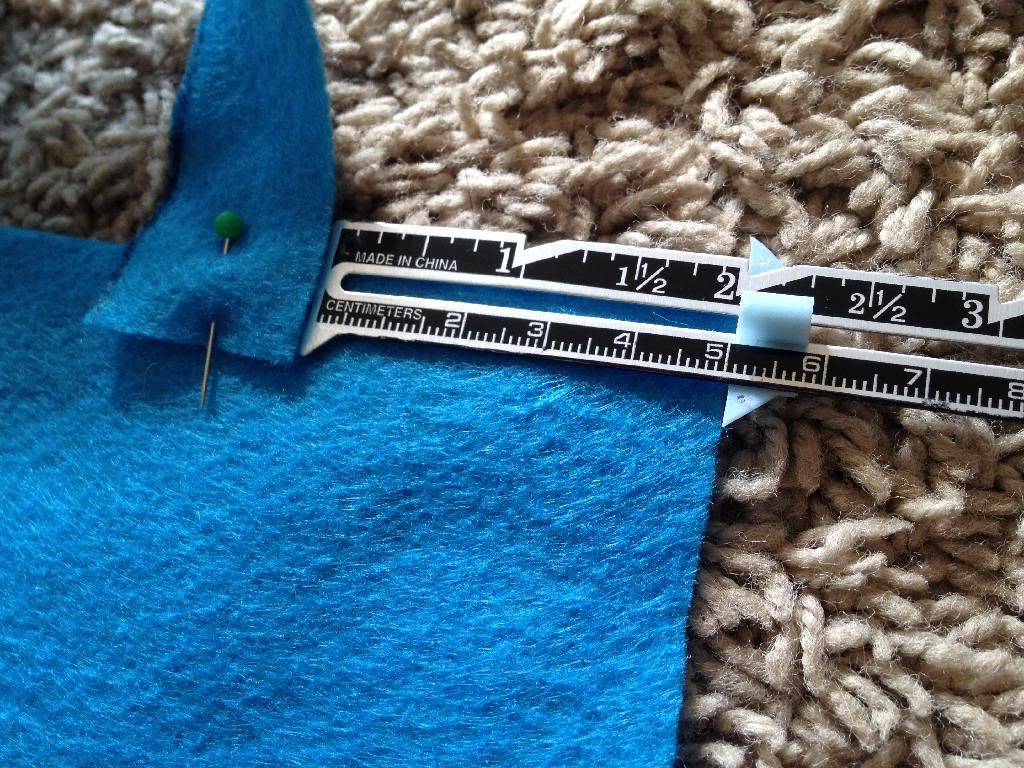 6. Sew the straps on at a 1/4″ (half way). Once the machine needle is secure and all the way through the fabric, it's fine to remove the pin that was holding your fabric together.
Sew over the strap several times to secure and strengthen it. I sewed back and forth for a total of four times.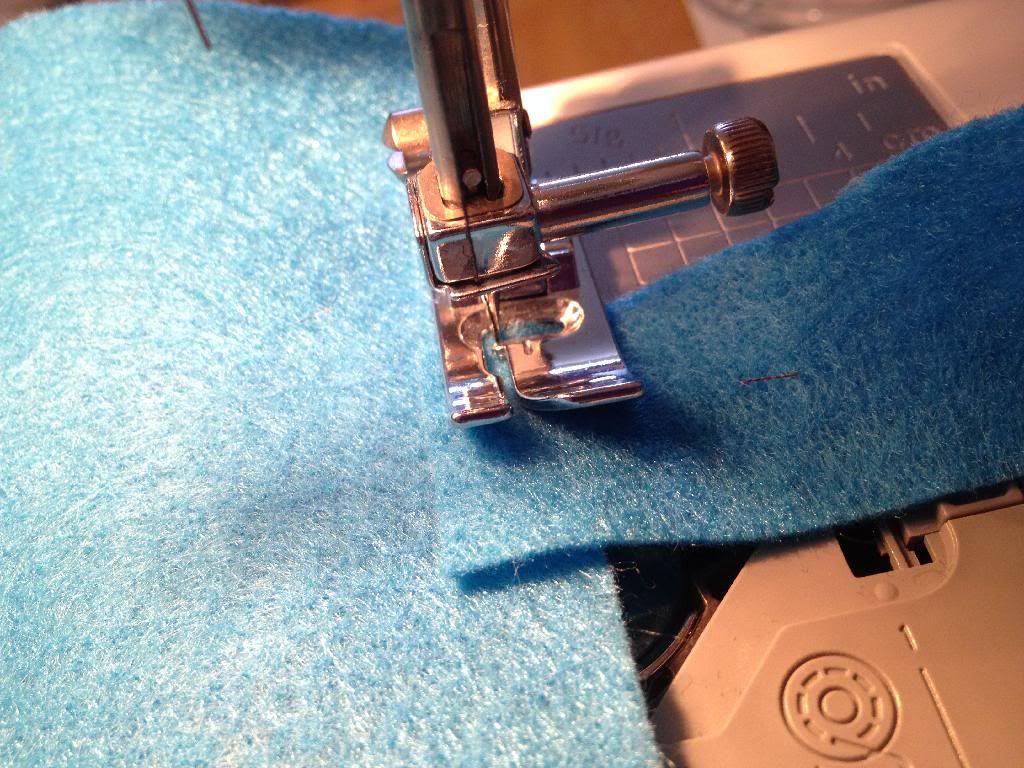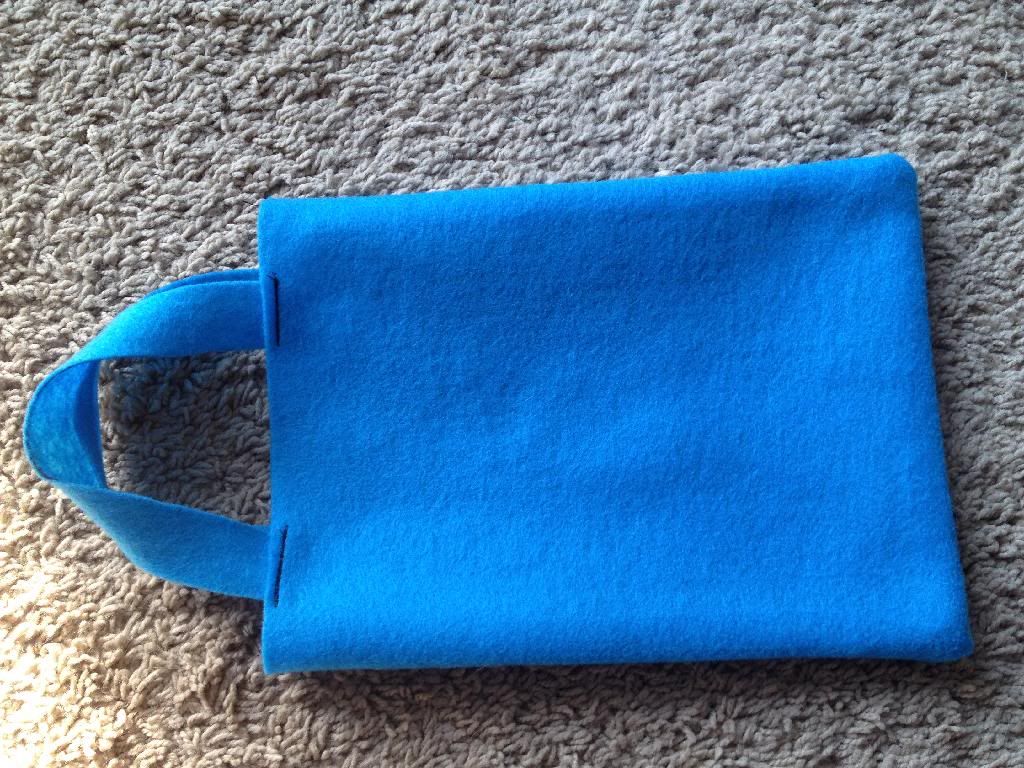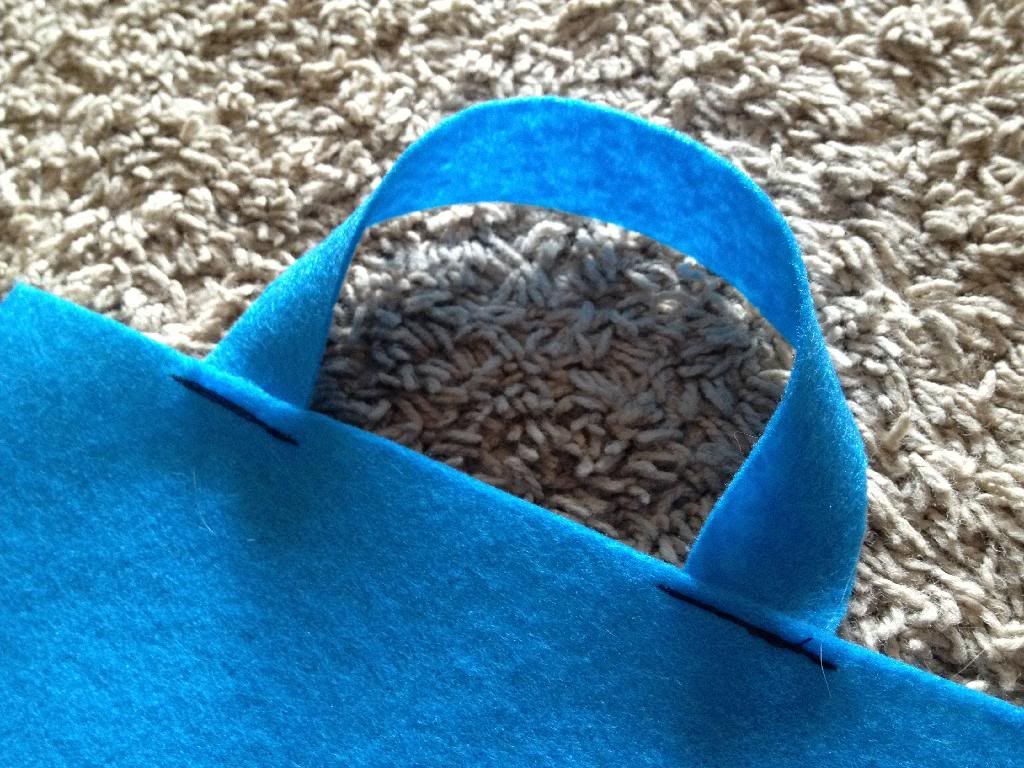 7. Pin the sides and bottom of your bag together, then sew at a 1/2″.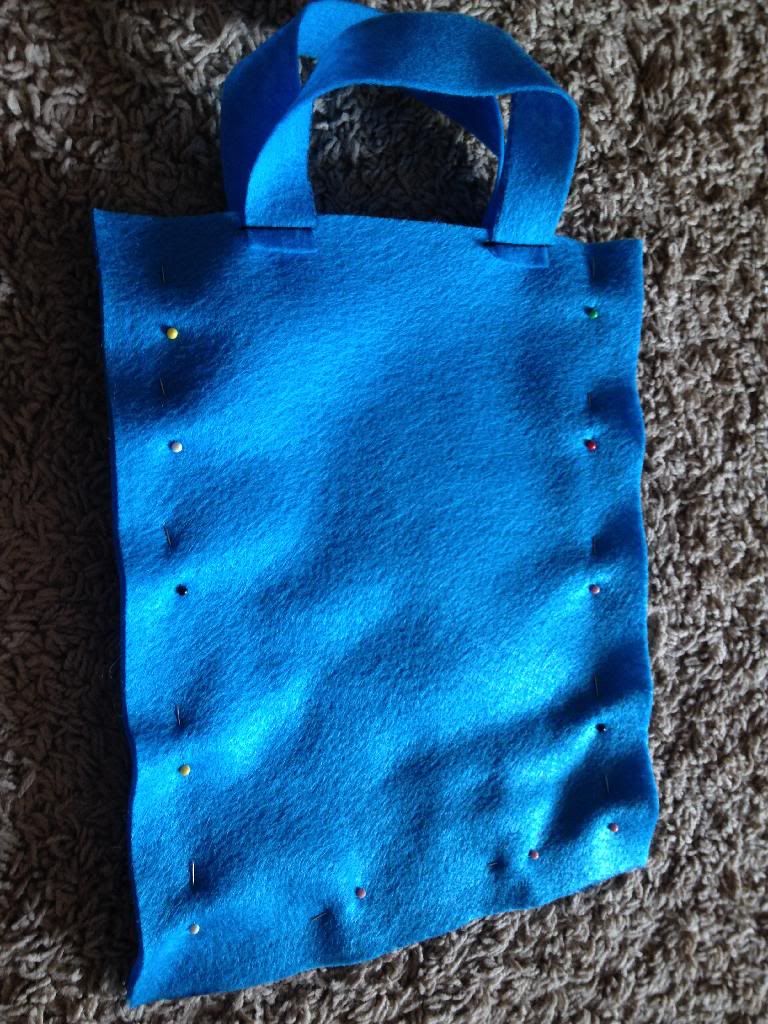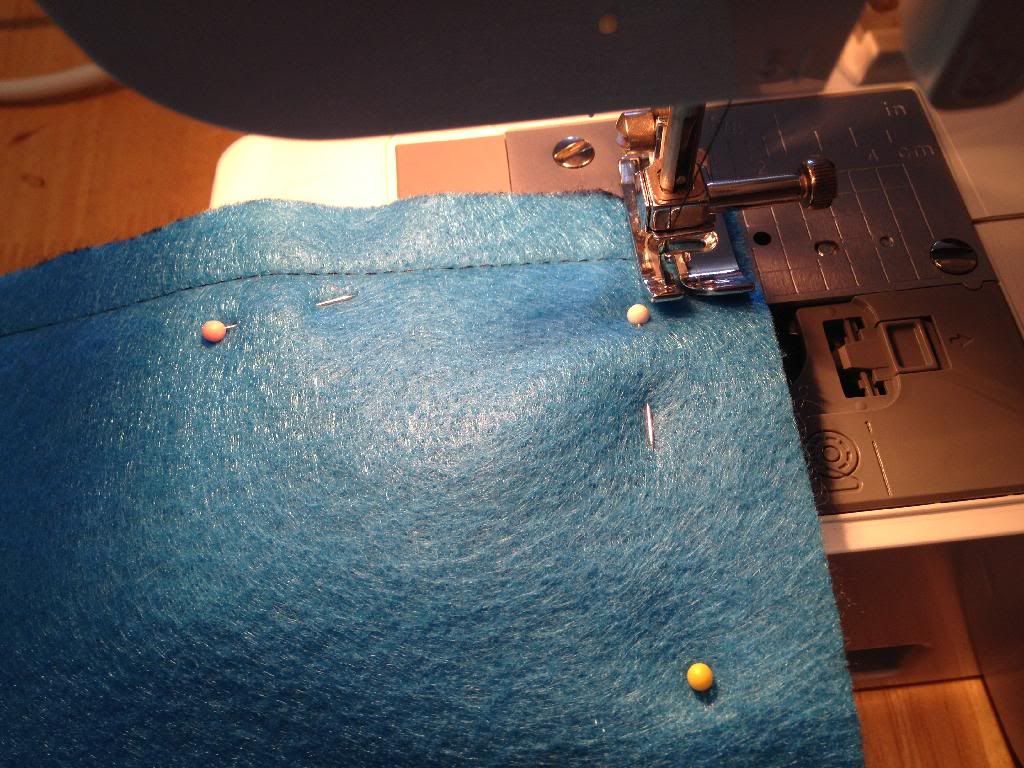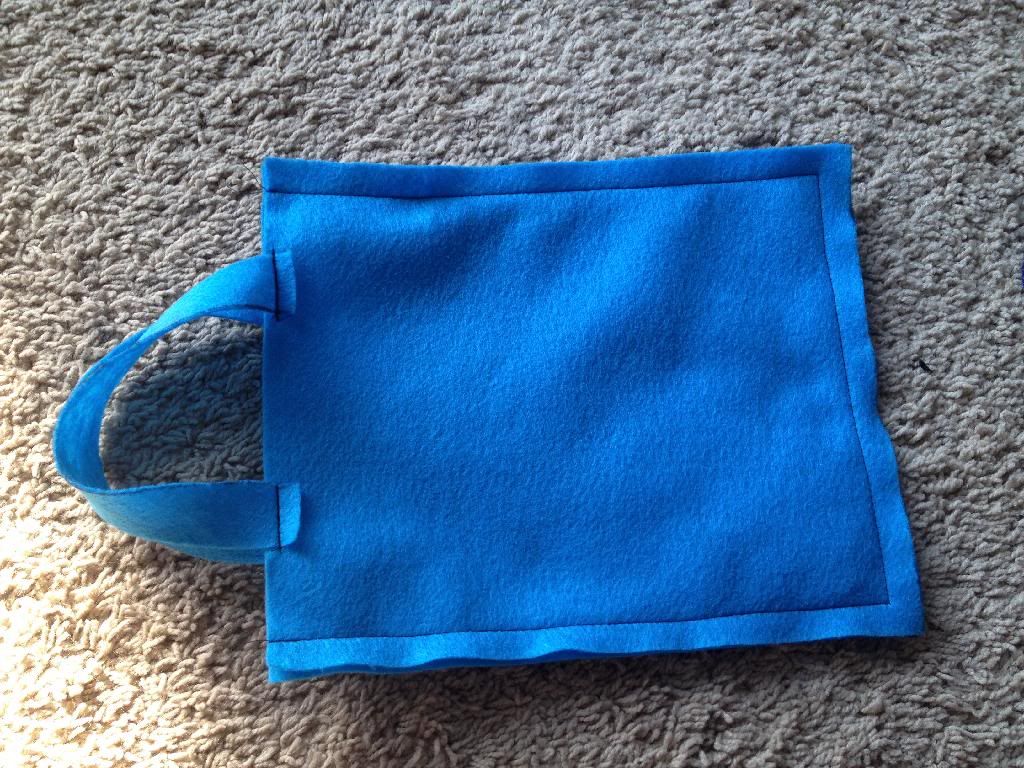 8. Turn your bag right side out, and start gluing on your decorations.
We tried using a natural craft glue first, but I had trouble getting the decorations to stay on, so after Baby J was in bed, I used a glue gun.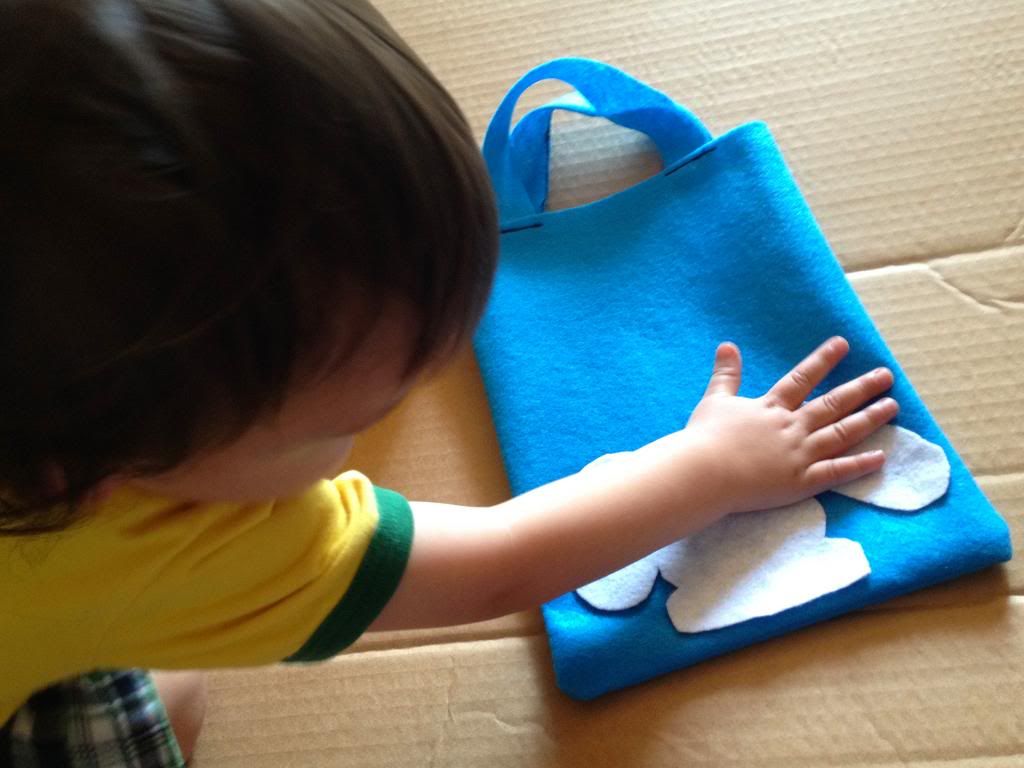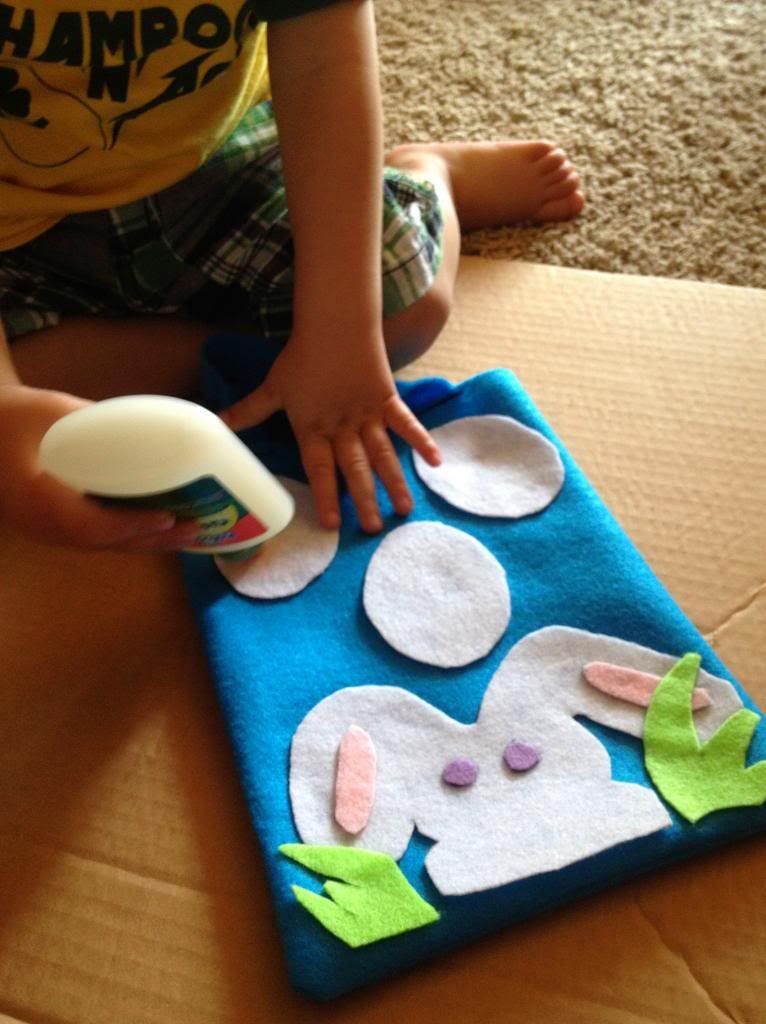 Once the glue is dry, your bag is ready for use!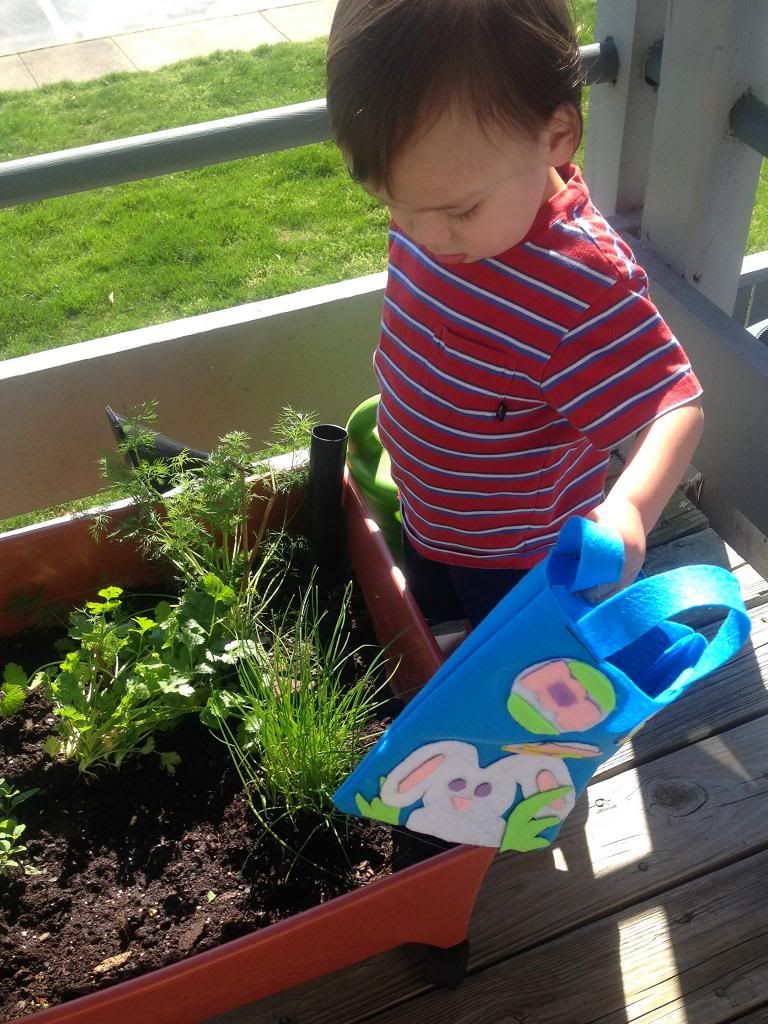 What Easter crafts have you made? Do you have any family traditions (from any holiday) that you'd like to share?