Did you read about the new Nûby Chewbies teether I received? Nûby also sent me one of their new Under the Sea teethers to review.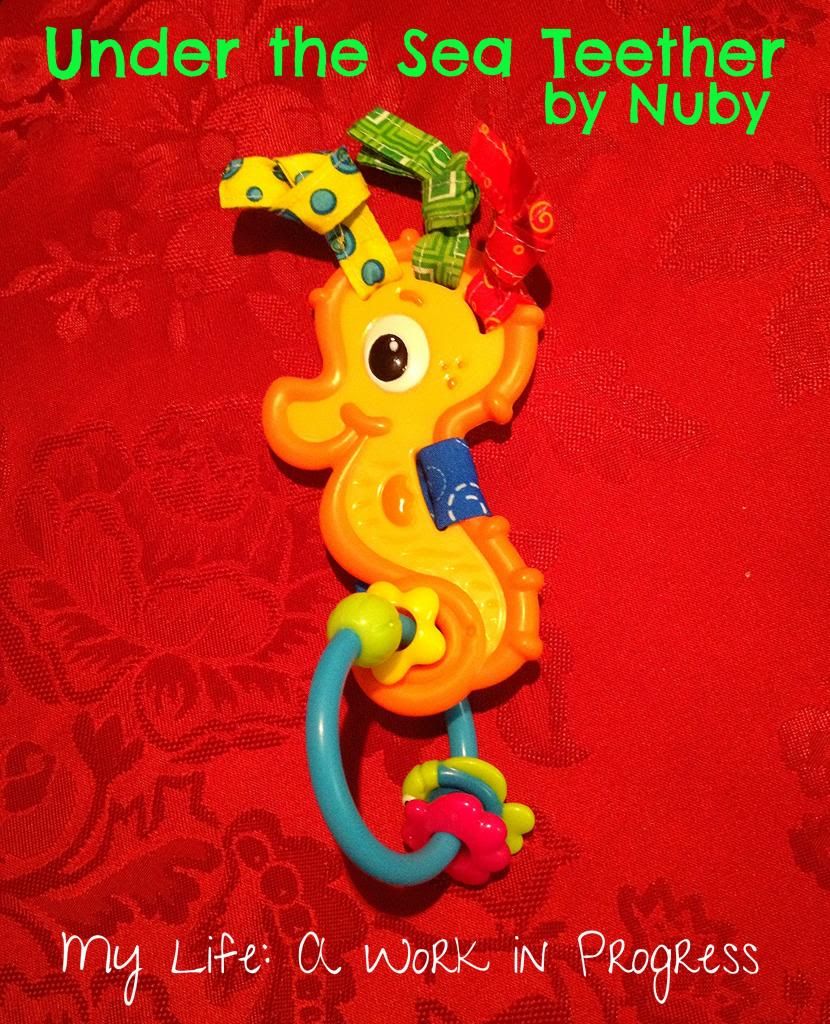 About:
Nûby's BPA-free Under the Sea teether is designed for babies three months and up. It's the perfect size for little hands with its multiple teething surfaces. The bright colors are fun and interesting. Shake the teether and listen to it rattle!
Our Experiences:
I think Baby J is working on cutting his first canine, and it's slow going. He doesn't seem to be excessively uncomfortable, but the gum looks a little white and bumpy, and a few times a day he goes to town on something, chewing away. Tonight it was his Under the Sea teether. For some reason, Baby J has always really liked to chew on fabric, so any teethers with a fabric piece, he especially likes. All of the Under the Sea teethers have fabric areas. I think they're great not just for teething but for sensory play with real little ones.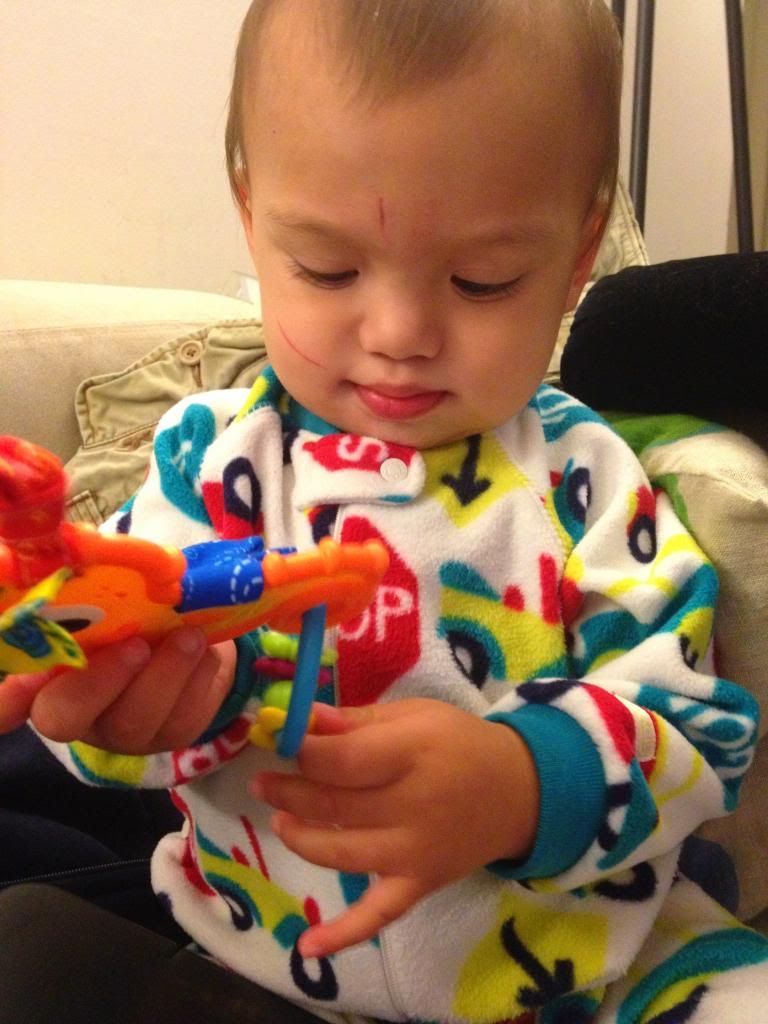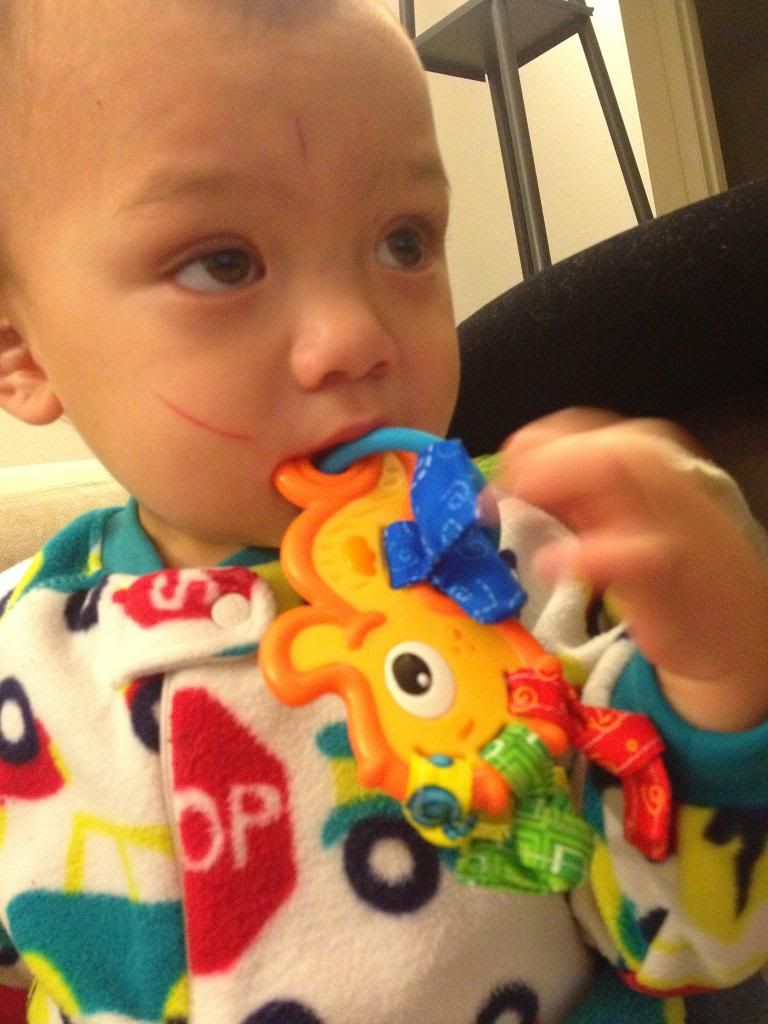 The Nûby Under the Sea teethers are coming to stores near you soon, so keep your eyes out. We bought Nûby teethers for Baby J long before I became a "Nûby Mommy Blogger." I really do love them!
For updates on new Nûby products, follow them on their social media accounts (listed below). Check out the fun contests and giveaways they always have going on!