Nuby sent me three of their brand-new teethers to review, including the Chewbies!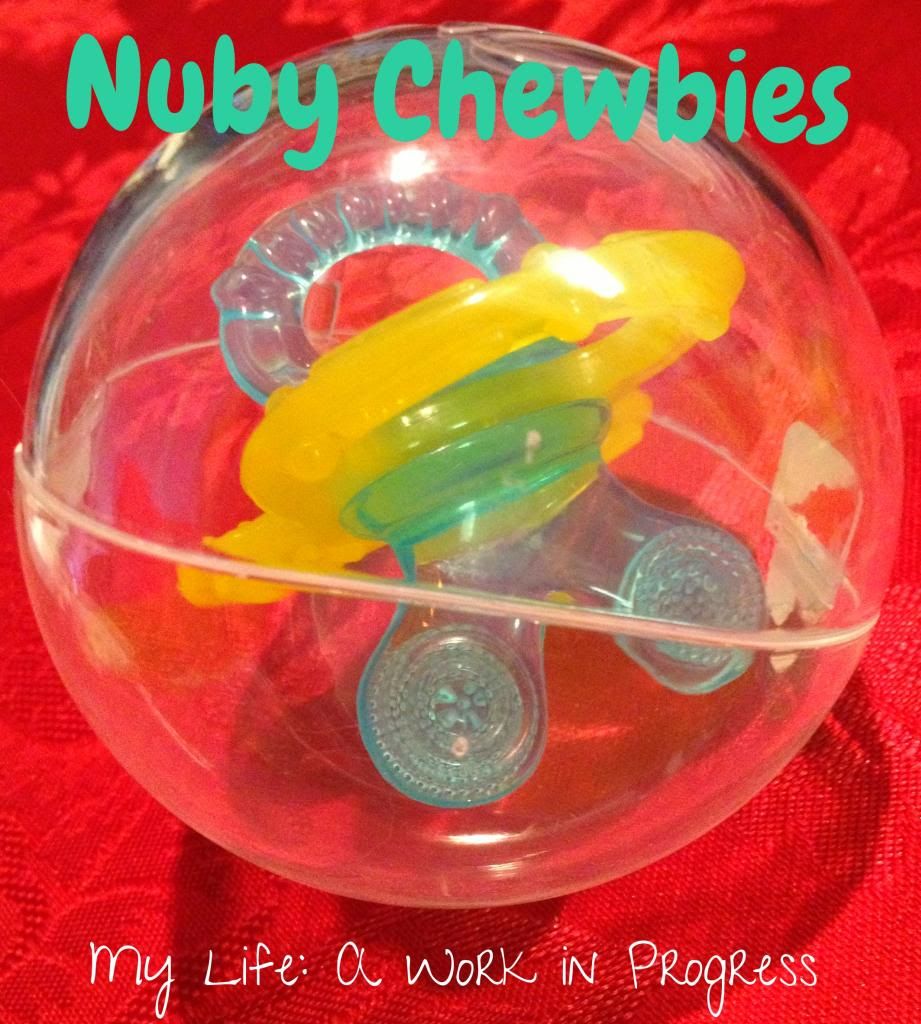 About and Our Experiences:
The Chewbies is a soft silicone teether. It is BPA-free and includes a hygienic carrying case, perfect for on the go. For ages three months and up, the multiple teething surfaces massage and sooth baby's gums. This teether is ideal for front teeth, easy for baby to grasp, and endorsed by pediatric dentist, Dr. Grace Yum.
Baby J immediately grabbed this teether when he saw it, and he enjoys carrying it around and biting on it. We seem to have a reprieve from teething, at the moment, but he still likes to bite things. I think that a baby or toddler that uses a pacifier would really enjoy this teether, as they can put it in their mouth, hands-free, and walk or crawl around with it.
Find Chewbies at your local Walmart store!
Here are some blurry photos I took (Baby J moves too fast!). What do you think? Would you try the Chewbies for your little one?