Today I want to introduce you to an awesome American company, Maple Hill Naturals. There are a lot of reasons why I like this company. All the products listed on their site are made here in the United States. Even their dryer balls are from 100% American wool. And, many of their dryer balls are made by moms, providing a work-from-home income!
To review, I received a Peppermint Essential Oil Lip Balm; a Pure & Gentle Natural Shampoo & Conditioning Bar; and Pure & Gentle Fragrance Free Soap.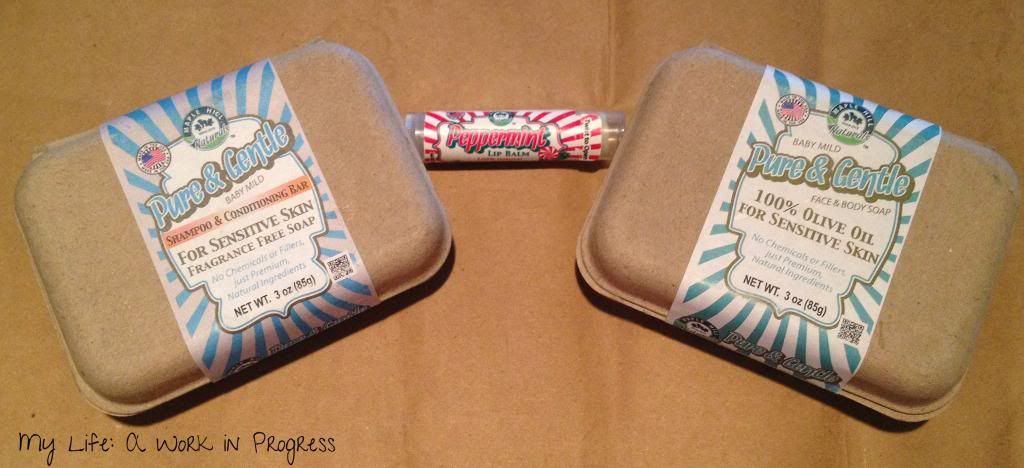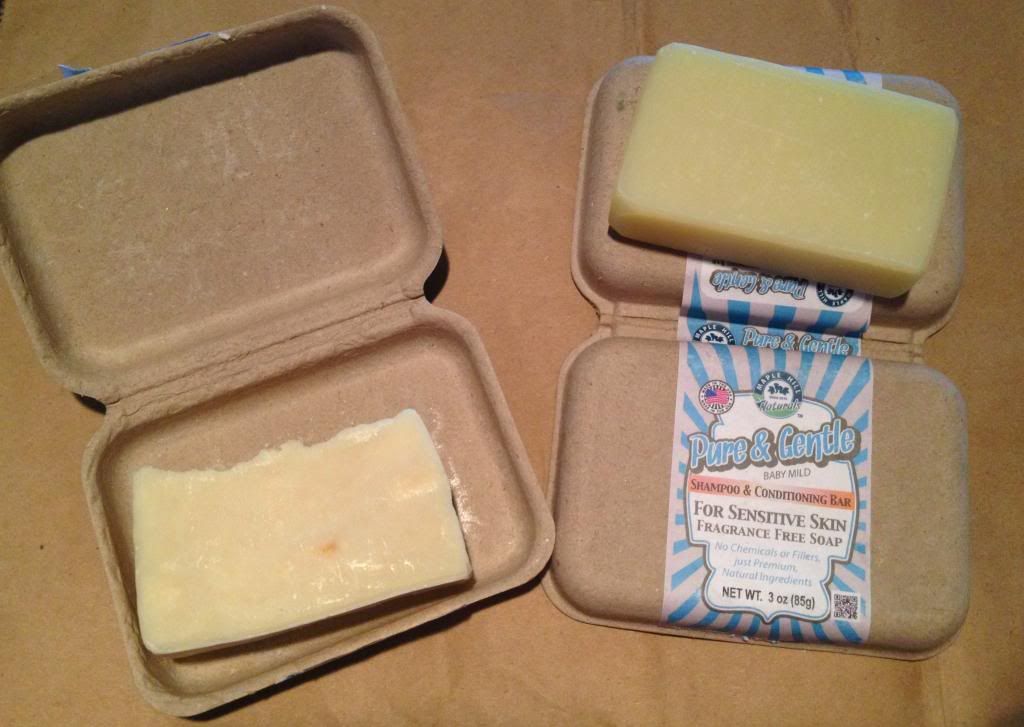 I loved the packaging on the soaps! This is a company that's truly trying to be sustainable.
As I've mentioned before, my skin reacts negatively to shower gels, so I always use bar soap. Lately I've even been using bar soap on my face too; I just have to make sure I moisturize well. I've used the Pure & Gentle Fragrance Free Soap from Maple Hill Naturals for a week now. It gives a great lather and cleans without leaving a scent. As far as my face…well, my face hasn't broken out any more than usual since I started using the bar soap to clean it. That's the best I can expect from any product I use on my face. The ingredients are olive oil, water, coconut oil, palm oil, and sodium hydroxide (no sodium hydroxide remains after saponifying oils into soap and glycerin). 
Because it's a gentle, natural product I figured it may take a couple of weeks before the Pure & Gentle Natural Shampoo & Conditioning Bar started to work for me, and that my hair might be a little oily in the meantime. However, I was wrong. Right away the bar was leaving my hair clean. If I rub the bar directly on my hair, I get an amazing lather. The ingredients are coconut oil, water, palm oil, castor oil, sodium hydroxide, olive oil, hemp seed butter, shea butter, avocado oil, and jojoba oil. (No sodium hydroxide remains after saponifying oils into soap and glycerin).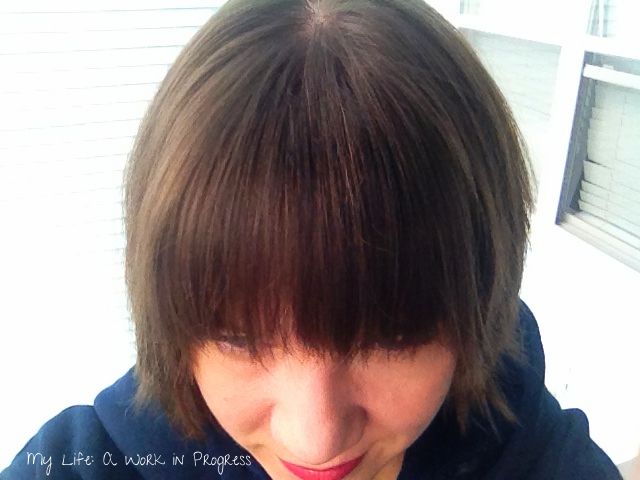 I'm someone who has to have something on their lips. Even if I'm bare faced and/or walking around my home, I'm using lip balm regularly. The Maple Hill Naturals Peppermint Essential Oil Lip Balm looks thicker maybe even a little grainier in the tube than what I'm used to, but it goes on completely smooth. It doesn't tingle, and once it's on, I can't smell the peppermint. The balm leaves my lips very smooth and moisturized. The ingredients are beeswax, organic cocoa butter, organic shea butter, organic carnauba wax, almond oil, and organic hemp oil.
Overall I'm very pleased with this company. Their products work, and they are truly natural. I also think the prices are very reasonable. They do have products in some retail stores, but you can purchase directly from the Maple Hill Naturals website. Visit Maple Hill Naturals on Facebook and Twitter for updates and more information on their products and company.
Do you use natural products? What from Maple Hill Naturals would you like to try?