Kidecals.com sent me an "Everyday Set" of labels to review.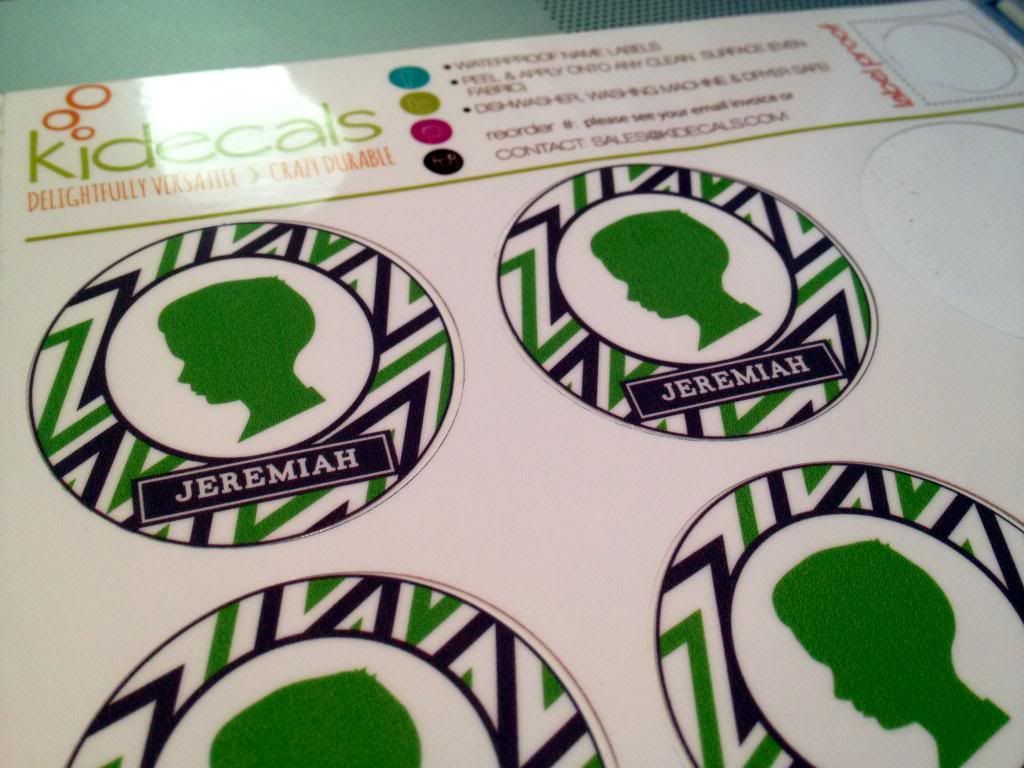 About:
Kidecals offers unique, personalized labels that stick to almost any surface. These name labels are waterproof, and can even go through the dishwasher and washing machine. See HERE for waterproof tips. Place Kidecal labels on items like water bottles, mittens, jackets, and anything that could be easily lost. You can also purchase wall decals from Kidecals, pantry jar labels, luggage labels, Apple keyboard stickers, allergy alerts, and more. If you don't see what you're looking for, contact Kidecals about making a custom project. Kidecals also offers free shipping, no matter the order.
Our Experiences:
I picked out and personalized an "Everyday Set" of name labels in the Green and Gray Boy design. The set comprises 12 two-inch labels and 24 one-inch labels, for a total of 36. I was skeptical that these labels would actually be waterproof, but so far all of them have stayed on through the dishwasher and the washing machine. I've used these stickers inside diaper bags, on sippy cups, thermoses, and insulated bags. When I put the sticker on the bottom of our Nuby Grip N' Sip Cup, I couldn't get it to lay flat (you can see in the photos below). I thought for sure that water would get under the crease when I put the cup through the dishwasher, causing the sticker to lose adhesiveness. But it came through the washer just fine, time and time again.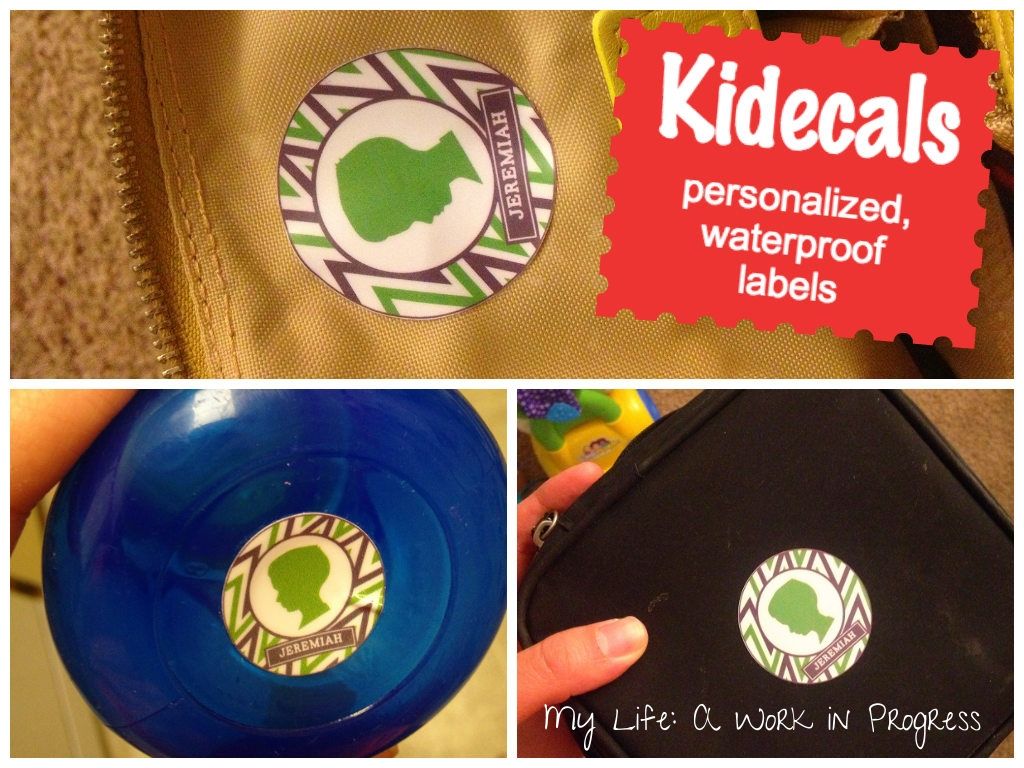 Overall, they work as expected; they peel off easily without leaving residue; they're customizable; long-lasting; and inexpensive. Did I mention they're made in the U.S.?
Click HERE to visit Kidecals and see what they have to offer.
What's something you could use personalized labels for?