Yippydada, a baby changing bag company from the UK, sent me one of their stylish diaper bags to review! Yippydada brings glamour to a busy mom's life by mixing "trendy styles with a high level of functionality" in all their diaper bags.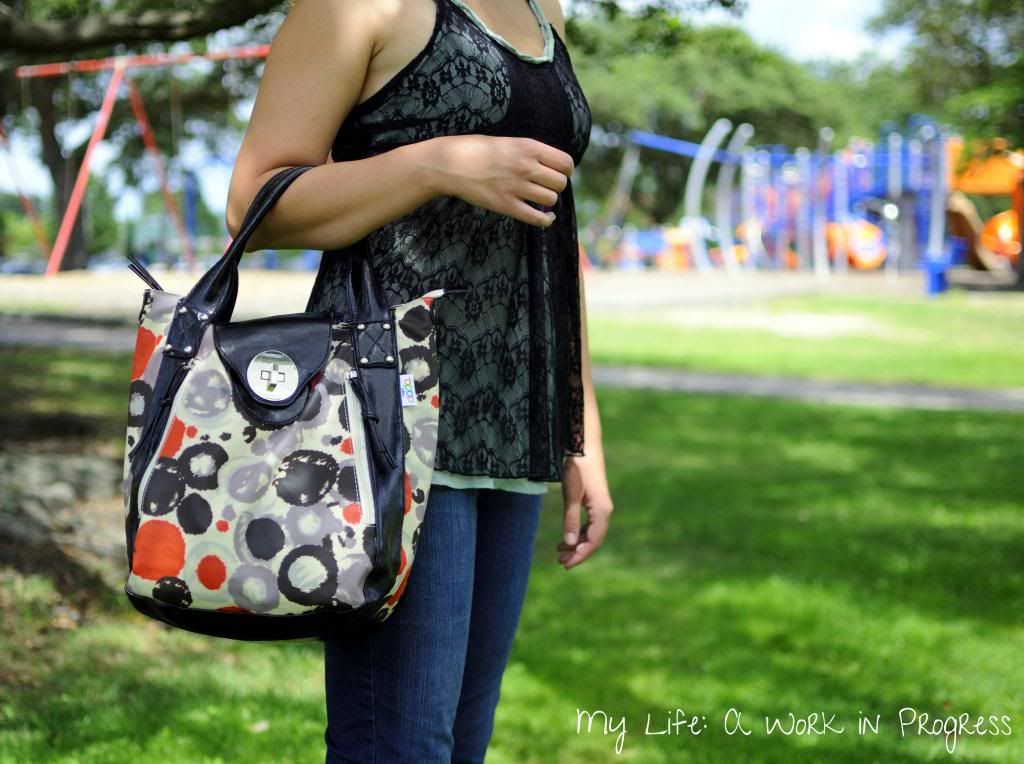 About:
The Chic Baby Changing bag includes:
matching insulated bottle holder
matching padded change mat
key ring attachment
detachable shoulder strap
wet bag for clothes
dust bag
three exterior pockets
five interior pockets
faux leather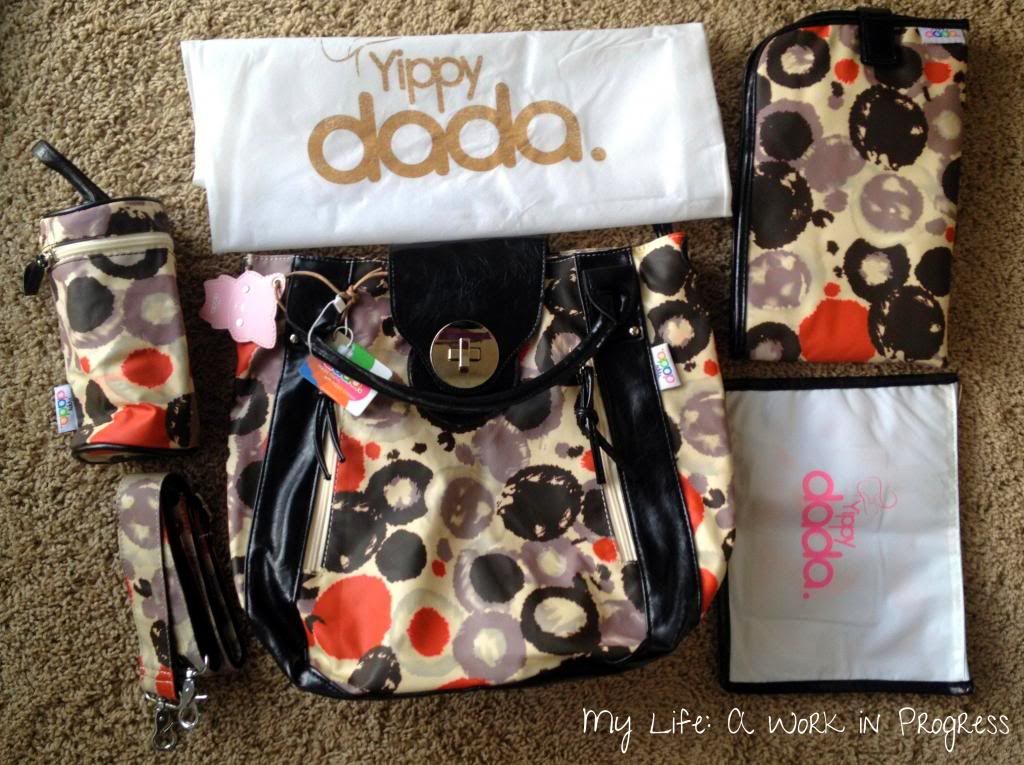 My experiences:
It took me a while to choose this particular bag from Yippydada. I have a weakness for animal prints, so I was really considering the Amore Baby Changing Bag in brown, but I finally settled on the expressionist Chic Baby Changing Bag.
The same day the bag arrived, I took it with me to meet some girlfriends for coffee, and I immediately received compliments! The next day, another friend (also a mother), spotted my bag and thought it was a purse, not a diaper bag. That's exactly what I was going for.
My philosophy on diaper bags has always been that since I'm the one that carries it all the time, the bag should be fashionable and in colors I like. You'll never spot me carrying something purely utilitarian! I told my husband if he wants a gender-neutral diaper bag, he can buy his own. 😉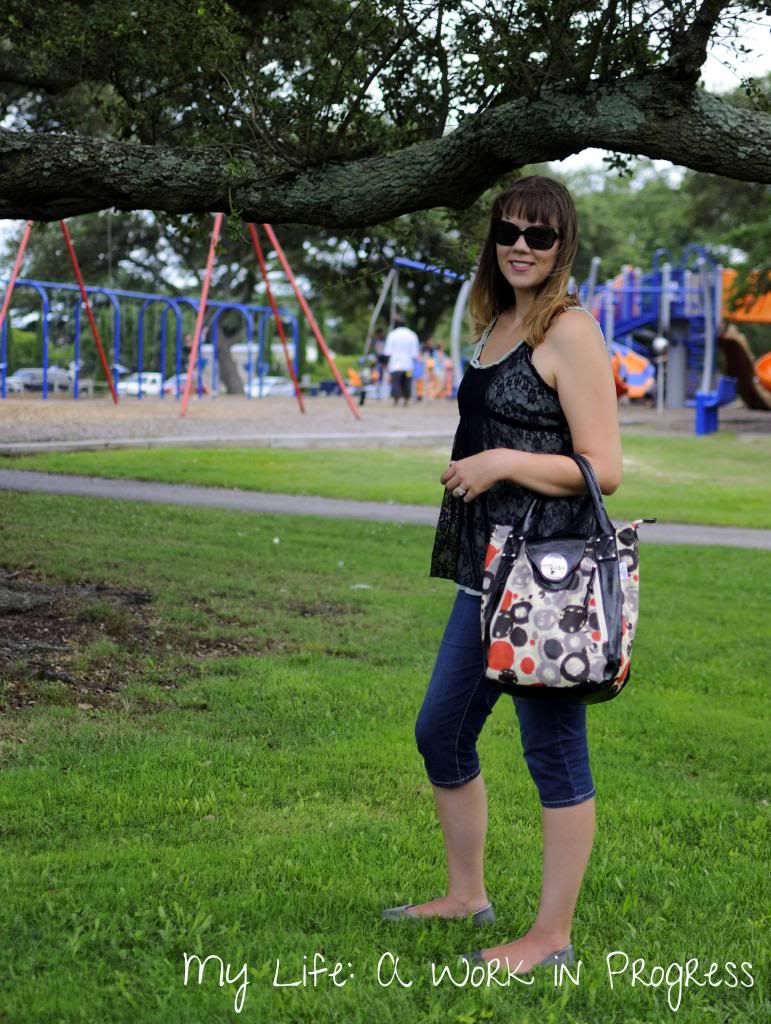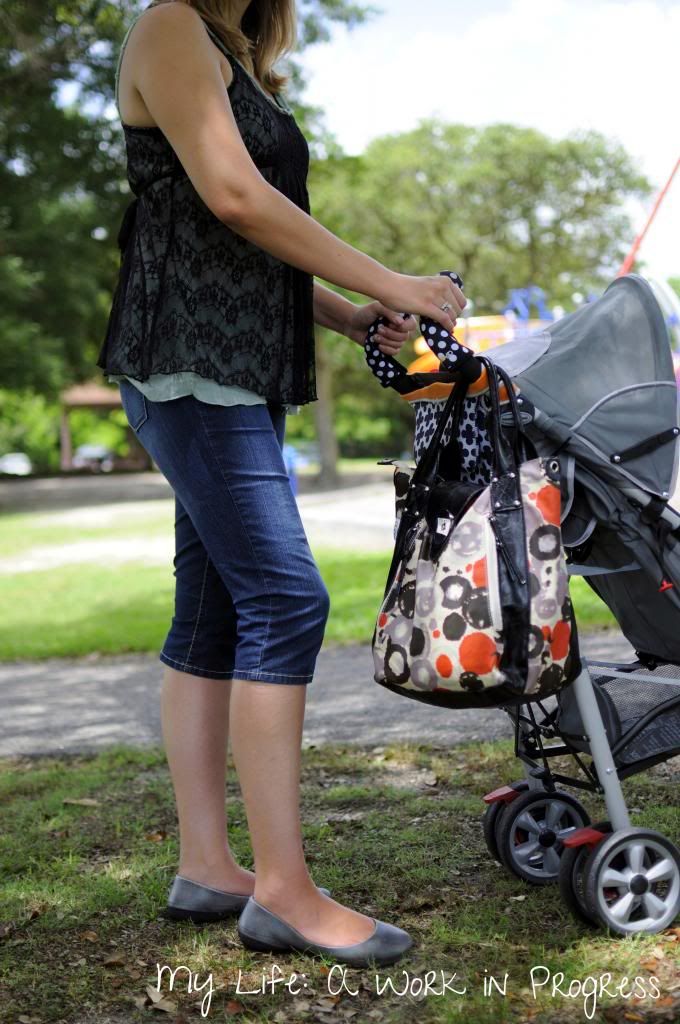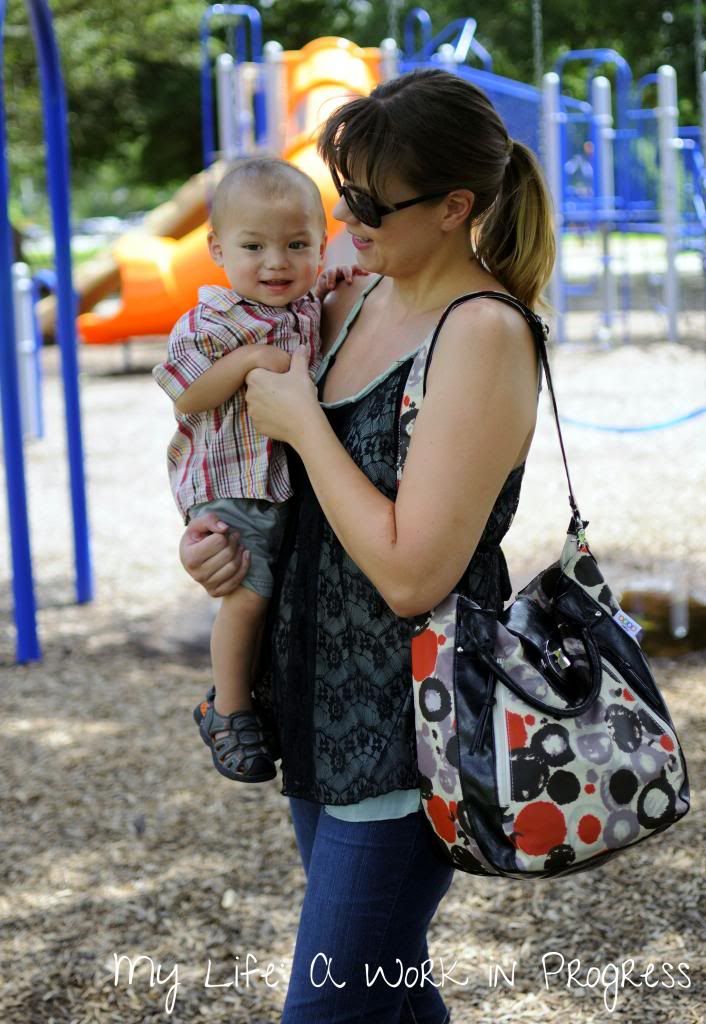 This bag has been holding up beautifully for several weeks now. I've taken it to church, barbecues, playground, zoo, day trip to DC, out to eat, shopping malls, and many other places. I get compliments all the time! It's very roomy. I usually keep my phone and makeup items in the outside pockets where I can access them easily. The inside zip pocket is perfect for my wallet, and I use the four large elasticized interior pockets for diapers, rash cream, hand sanitizer, sun block, etc. The middle of the bag I use for things like toys, spare clothes, cloth wipes, sippy cup, etc.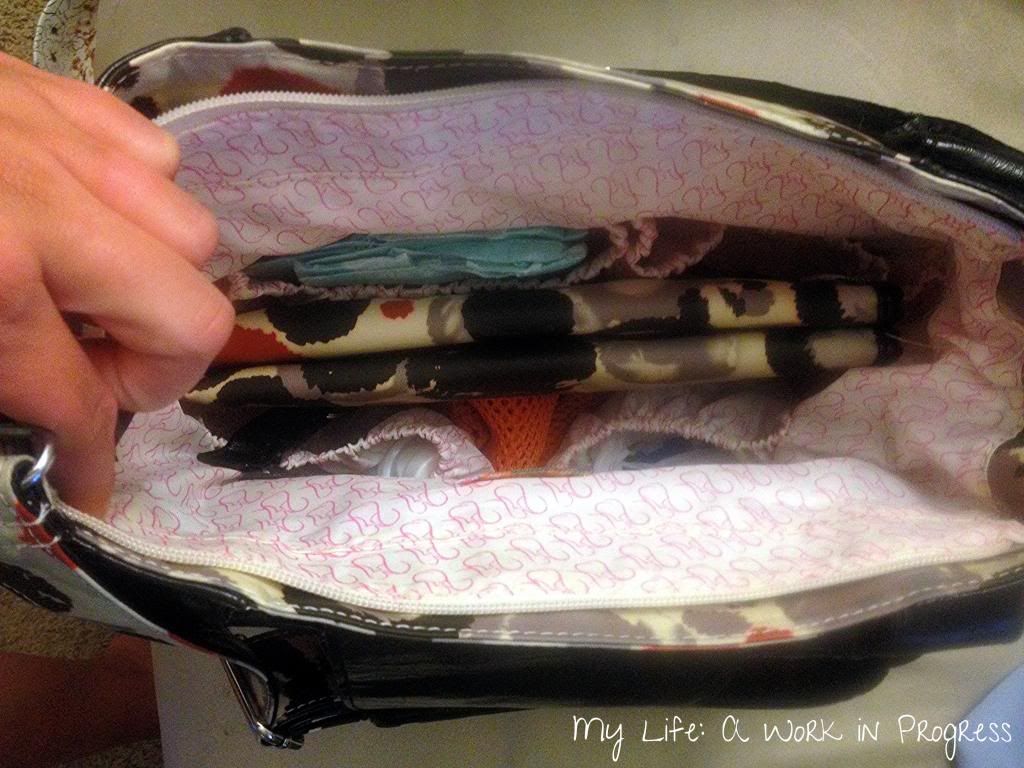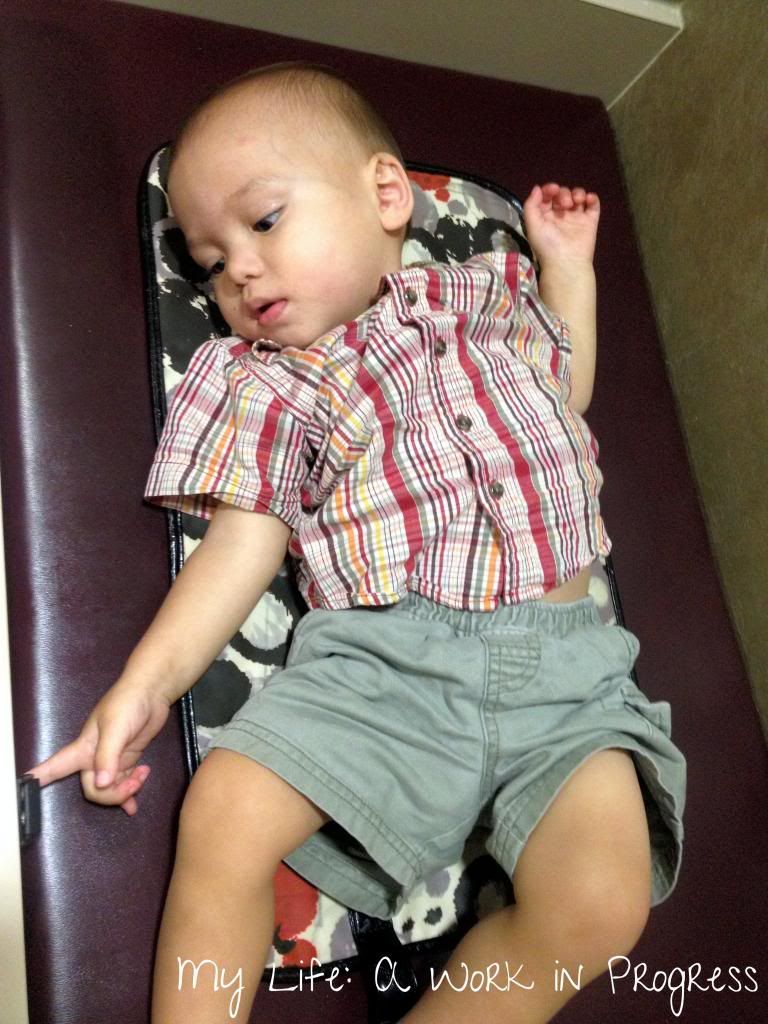 I love this bag! Click HERE for my video review.
If you're looking for a new diaper bag, I recommend checking this brand out. They have some gorgeous leather and patent leather bags. Visit Yippydada on the Web, Twitter, and Facebook.
 Note: Thank you to Emily Knight Photography for the photos (just the good ones; the bad ones are mine). I received a complimentary diaper bag by Yippydada to review; I was not otherwise compensated for this post. The opinions stated are mine and may differ from yours.