*I received a complimentary container of BA Star mineral eyeshadow and a tube of their glue to review.*
About:
BA Star is a makeup brand for cheerleaders, dancers, competitors, and trend setters. They sell everything from glitter body/face stickers to cosmetic bags and mineral eye shadows. With prices already affordable, BA Star offers quantity discounts. They'll even work with you on fundraising projects!
Visit the BA Star site to build a custom kit, watch makeup videos, or request a custom face chart.
My Experiences:
I received BA Star's Deep Plum Star Dust mineral eyeshadow to review, as well as a tube of their Glue Shadow Base. The glue is meant to be applied underneath eye shadow as a base. It's sweat-resistant and helps eye shadow stay put longer.
The mineral eyeshadow blends easily and has a lovely shimmer to it. In the photo below, I have it blended with a darker brown shadow in the crease, but I think it'd probably look better with a dark gray in the crease:

Here's my full face with the shadow and glue: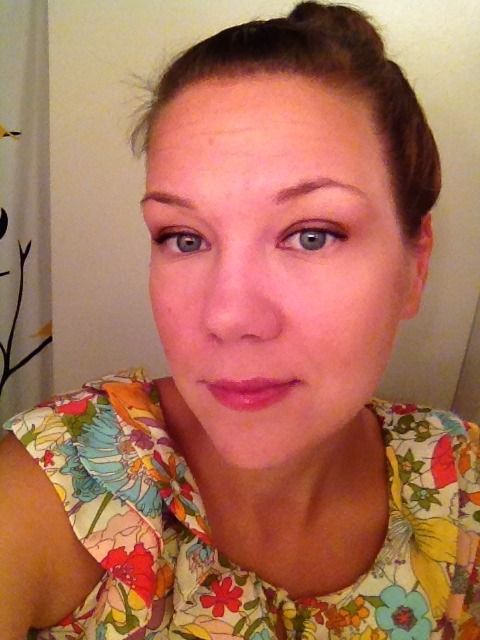 To give you an idea of how well the glue works, I used the glue last Sunday when I had an Army Reserve event to attend. The ceremony was a three hour drive away, so I wanted my makeup to last six hours of driving plus the two or three hours of the event. IÂ applied the glue (it comes in a tube and applicator stick like concealer) to my eyelids before applying eyeshadow. Please note that in the below photo, I am not wearing the BA Star eyeshadow. I decided the plum shadow was too "glittery" to wear while in uniform. Female Soldiers are allowed to wear makeup, but it must be conservative and natural. I decided better to play it safe, in this case, and chose a matte cream-colored shadow by another brand.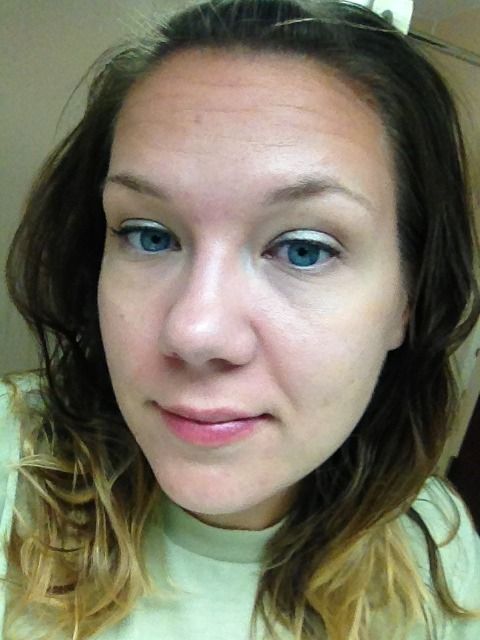 I'm very pleased with both the shadow and the glue. I've found the glue typically lets me go an entire day -morning to evening- without reapplying shadow, and that's with several different brands of eyeshadow, including BA Star. I still do get a little bit of shadow clumping in my eyelid crease after about six or seven hours, but there's still plenty of shadow on my lids, as you can see above.
The BA Star mineral eyeshadows retail for $8.75, and they have over 15 colors plus matte options and palettes. The glitter glue is also $8.75; in fact, most of their products are, unless you take advantage of the quantity discounts…then they're even cheaper! Overall, I think they're good-quality products for an inexpensive price.
Visit BA Star at www.bastar.com to see what they have to offer.
Note: I received one or more of the products mentioned above for free using Tomoson.com. Regardless, I only recommend products or services I use personally and believe will be good for my readers.