It's been a while since I did a Nûby review! We received the Octopus Floating Bath Toy, designed to help develop hand-eye coordination. And it's fun too!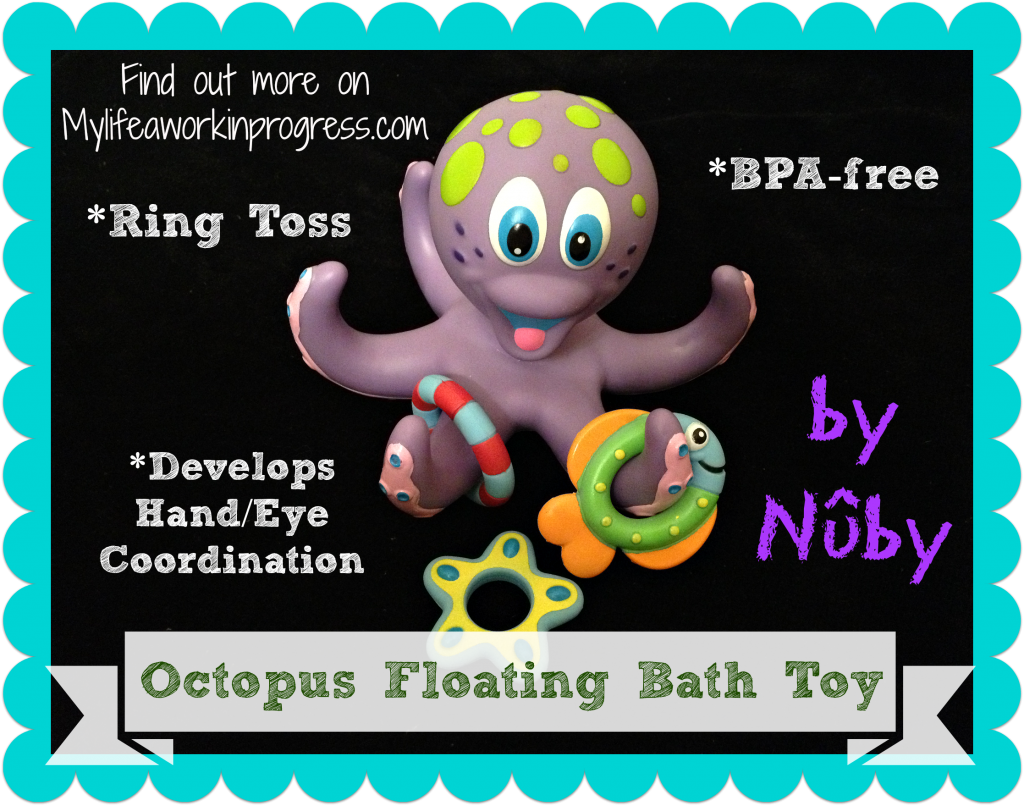 The toy comes with three little rings that you toss and want to catch on the octopus' tentacles. This is Baby J's new favorite toy. His face just lit up when I placed it in the bathtub the first time. And he's been taking it to bed with him. -_- Yup. I have photo proof.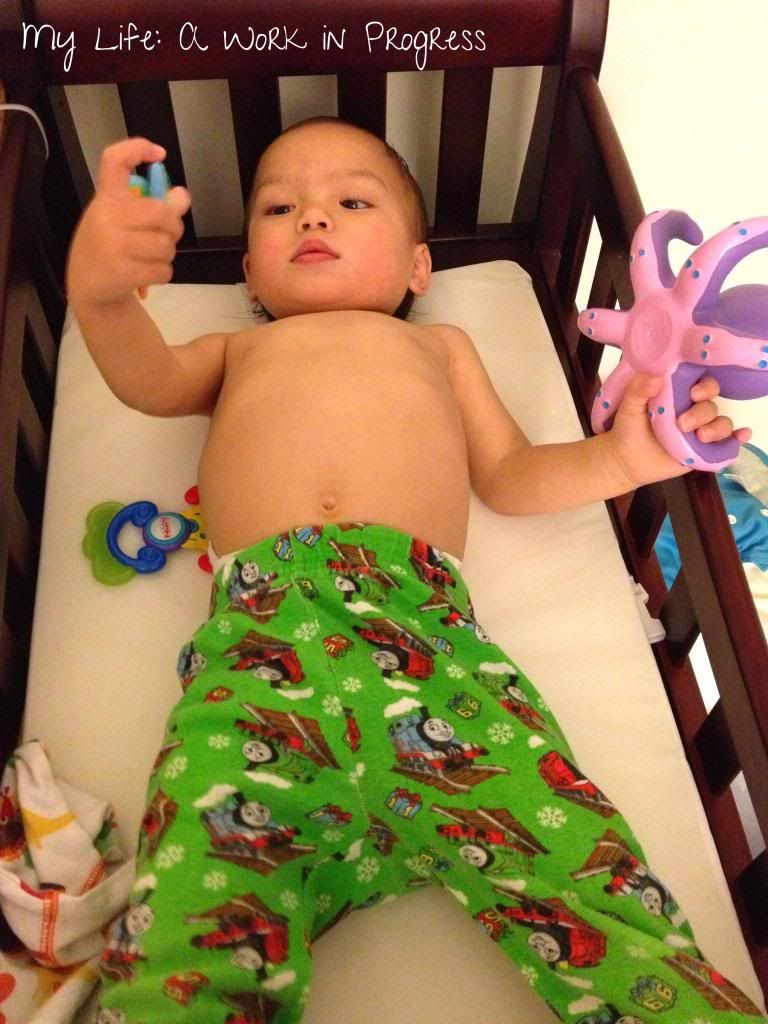 This BPA-free toy is designed for 18 months and up, but Baby J's not coordinated enough to toss the rings onto the tentacles. Actually, I tried from about three feet away and only got two out of three. Obviously I need to work on my fine motor/throwing skills. Baby J just places the rings on the tentacles, pulls them off, and repeat.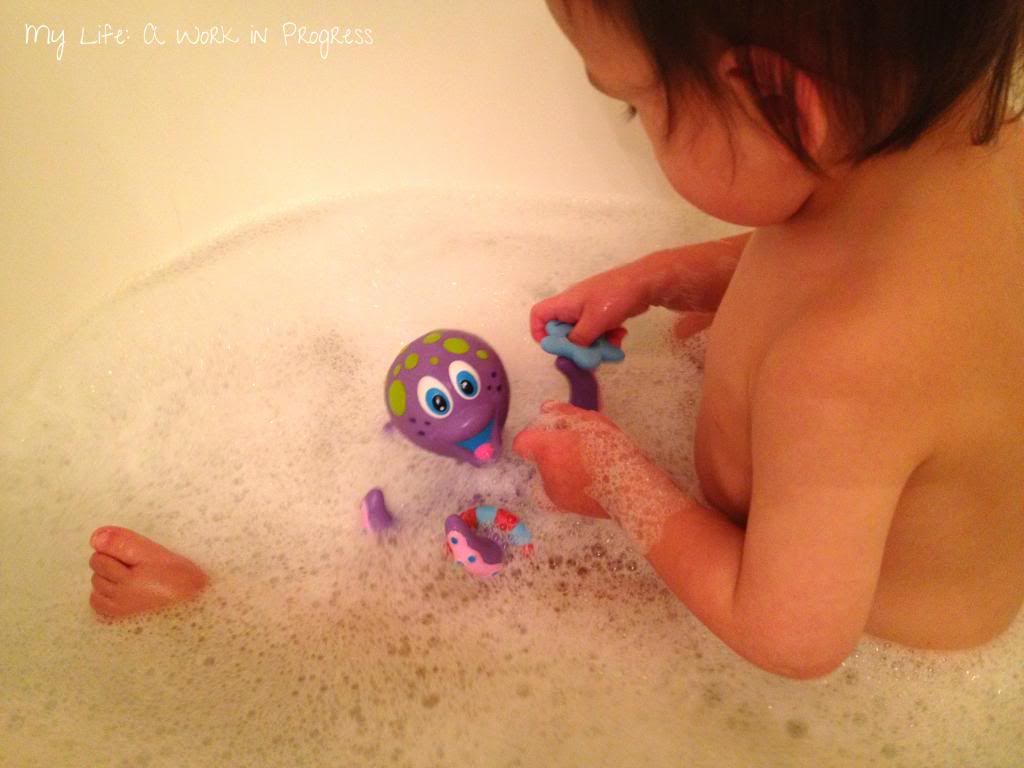 I think the only thing that would make this toy more fun would be to include even more rings to toss. There are six tentacles but only three rings. Or perhaps sell some rings separately too, so we can add to the set.
You can purchase the Nûby Octopus Floating Bath Toy at the following retailers: (Affiliate link below)
If you're not already doing so, follow Nuby USA on their social media accounts. They give away free products almost every day!