Another week down! It's almost time for Baby J and me to head back up North. Hubby will be heading down to Texas for another few months of training. We do have orders, finally! After J's training is over, we'll be moving up near DC and Baltimore. I'm very excited about that! I'm a teeny bit familiar with the area and like it. There's so much to do!
If you're not already following me on Instagram, I'd love for you to connect with me. My username is emegburg. I'll follow you back, if you leave your Instagram profile name in the comments, or you can email it to me at emegburg at mylifeaworkinprogress dot com. Several times a week I check in on Instagram with a photo that sums up my fitness for the day. This was started by FitFluential, and all participants use the tags #FitFluential and #FFCheckIn. You can read more about it HERE, but it's highly motivating and keeps you accountable. After I post my photo in the evening, I'll search Instagram for other users with the check in hashtags. I'll like some of their photos and follow a few new people each time. It's a great way to "meet" like minded people too. =D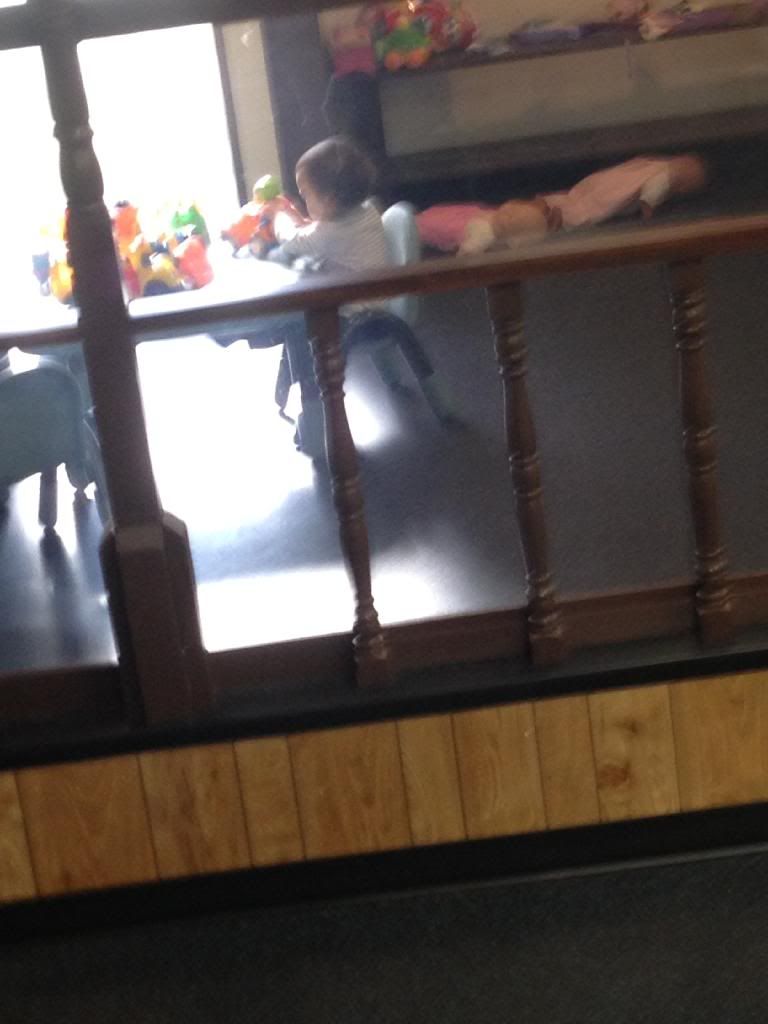 Activity:
When I posted Fitness Friday last week, I was hoping to go for a nice run outside on the weekend. Well, that didn't happen. I just completely forgot about it! By the time I remembered, I wasn't willing to give up any family time for a run. I did end up running outside on Monday after my gym workout. I did just a little over two miles. I definitely could've pushed myself further, so that's disappointing, but I was being careful about my foot. I noticed that every time I ran on pavement, my foot hurt. But after a minute on grass, it was fine.
Monday, Wednesday, and Thursday, I worked out at the gym. The first day I concentrated on lifting and strength training with some cardio afterwards. I didn't make it to the gym Tuesday, because Baby J was having a rough day. I knew that he'd never survive 60 or 90 minutes there, so I did some home workouts. Honestly, it was a little puny, so I tried to make up for it on Wednesday by doing a full-body workout.
Because of that, I was pretty sore all over on Thursday. I did a little strength training, but then concentrated on cardio for about 40 minutes. To keep it interesting, I rotated from the treadmill to the stair master to some other machine I've never seen before (SEE PHOTO BELOW) and back to the treadmill. I attempted to do HIIT on the treadmill and weird machine.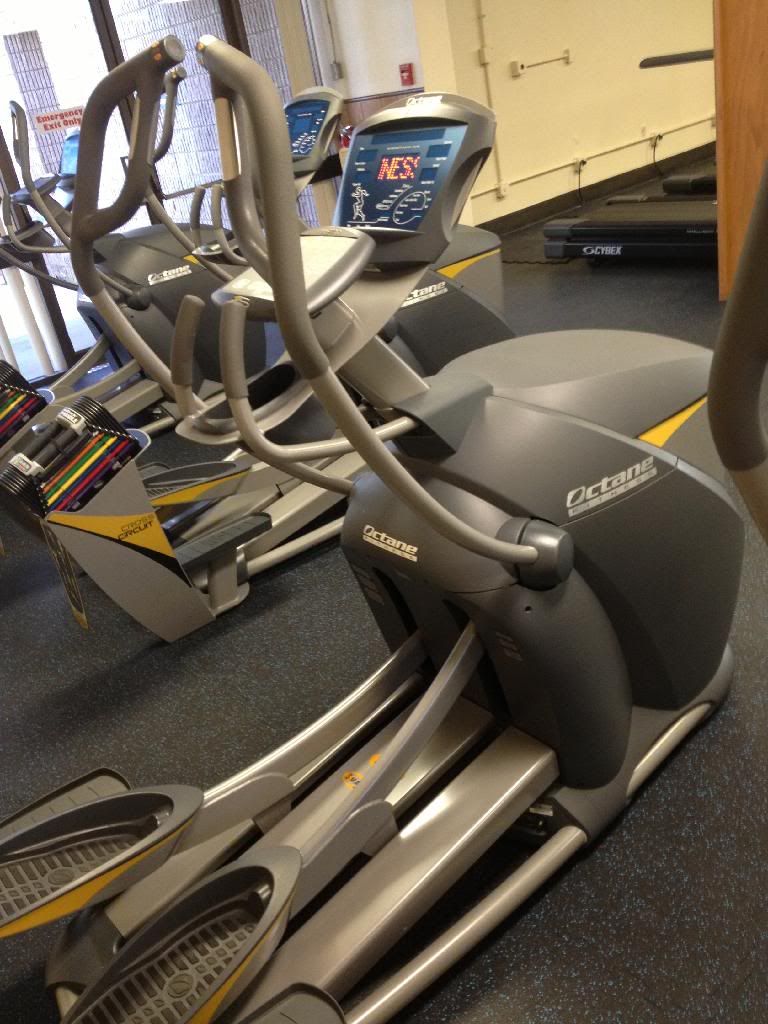 I really only feel that I had three days of working out (cause Tuesday was blaaaah), so I haven't met my goal of four. I MUST do something either today or tomorrow here at the hotel or outside (the family fitness center is closed until Monday). I've noticed if I go a couple days without working out, it's hard to get started again. So taking 3 days off and starting on Monday…yeah, that's not ideal for me.
One thing I really tried to do this week was mix up my usual exercises. I know our bodies get used to the workouts we do, so I have to change it up to not plateau. That's something I'll continue to work on.
Overall, I'd say my foot is much better, but I do occasionally feel a little pain, depending on what I'm doing. I've been doing a better job of stretching both my feet after working out, and I think it's time for new shoes before I start training again. And about the training…I don't think running this half marathon in April is feasible at this point. It's just a few weeks away. I'm concerned that in order to be ready in time, I'll have to work fast and hard, and that may cause issues with my foot again. If I don't train that much for the half, I'm going to end up walking most of it, which is okay, but I just don't think I'd enjoy the overall experience as much. At this point, I'm planning on looking for a different half marathon (in the summer) and running that one.
I don't know…what do you seasoned runners think?
Diet:
I'll admit that it's been difficult to eat the way I like while living in a hotel. There's a stovetop and microwave but no other appliances, other than Hubby's Magic Bullet. I've been sticking to frozen veggies, brown rice, boiled chicken, eggs, smoothies, etc. It's working, but not ideal. We did eat out a couple times, but I wouldn't call that a failure, since we are away from home and that always throws things off.
When we get back home next week, I'm making some of my fruit and nut balls. I'm also going to try making my own protein bars. Should be interesting.
Stats:
Last week a ready mentioned she has more accurate results with an electric tape measure. I'm going to look into this, because clearly I haven't been taking my measurements accurately!
Goals:
With packing and traveling next week will be a little more difficult to feel motivated to work out. I still need to get at least four good days in. And then sometime this weekend, I need to run at the very least. Also, I'd like to learn some new abdominal and plyometrics exercises.
I also have to keep working on getting more protein in my diet.
Fitspiration/Fitness Stuff I'm Loving:
If you haven't already, I encourage you to check out Jill Conyer's blog. Besides hosting a Fitness Friday link every week, she posts some amazing healthy recipes (like this one for a chocolate banana protein mug cake), and I always find her inspirational.