Now that the holiday craziness has died down, I'm catching up on some posts I've wanted to do for a while. I have several locations I need to add to the Family Outing list, especially since we may be moving in as little as three months! No idea yet when or where…that's Navy life!
Busch Gardens Williamsburg Virginia is seasonal, so unlike its Florida counterpart, the park does close down this time of year. We were able to visit the park in October, one of the last days it was open in 2013. It does open up briefly for a few weeks after Thanksgiving for Christmas Town but closes again until warmer weather arrives.
Through the Waves of Honor program, military service members can receive one complimentary admission ticket a year for themselves and three dependents. This does not apply to Christmas Town, unfortunately, but I've discovered you can usually score cheaper Christmas Town tickets on Groupon or find coupons in local papers or stores.
I'll admit that I don't know a lot about the rides for adults and older kids. While we were there this visit, we focused on the kiddy rides for Baby J. Busch Gardens Williamsburg has a big children's area called Land of the Dragons and a smaller area called the Sesame Street Forest of Fun.
I noticed Land of the Dragons has a nursing room and diaper changing area. I peeked inside the building, and noticed it was pretty busy.
Just a note, when we were there for Christmas Town the previous year, Land of the Dragons was not open. There was no place for me to nurse Baby J other than the bathroom, which I refuse to do. So we ended up nursing outside on different benches (not fun in the cold). We even checked with park staff who admitted there was no place to nurse.
Baby J wasn't able to go on all of the rides, because some of them kids have to ride alone without parents. He's still pretty young (about 18 1/2 months at the time), and we were worried he'd get afraid and try to climb out of a ride if he was on one by himself.
I brought my SUPPORi for standing in lines, since that worked well at Disney, but we never had to wait very long. The park wasn't busy at all, probably because it was a school day and because it was cold! Baby J wanted to walk quite a bit, but we did have a stroller along, which worked well for toting our gear around. The food is not cheap, by the way, so bring as many snacks from home as possible!
We got there around 11 am and stayed for just a few hours. That was plenty of time for Baby J to go on a lot of rides. Driving home wasn't that bad. Traffic coming back into Hampton Roads during rush hour isn't usually as bad as traffic going out.
Here are a some photos of our visit: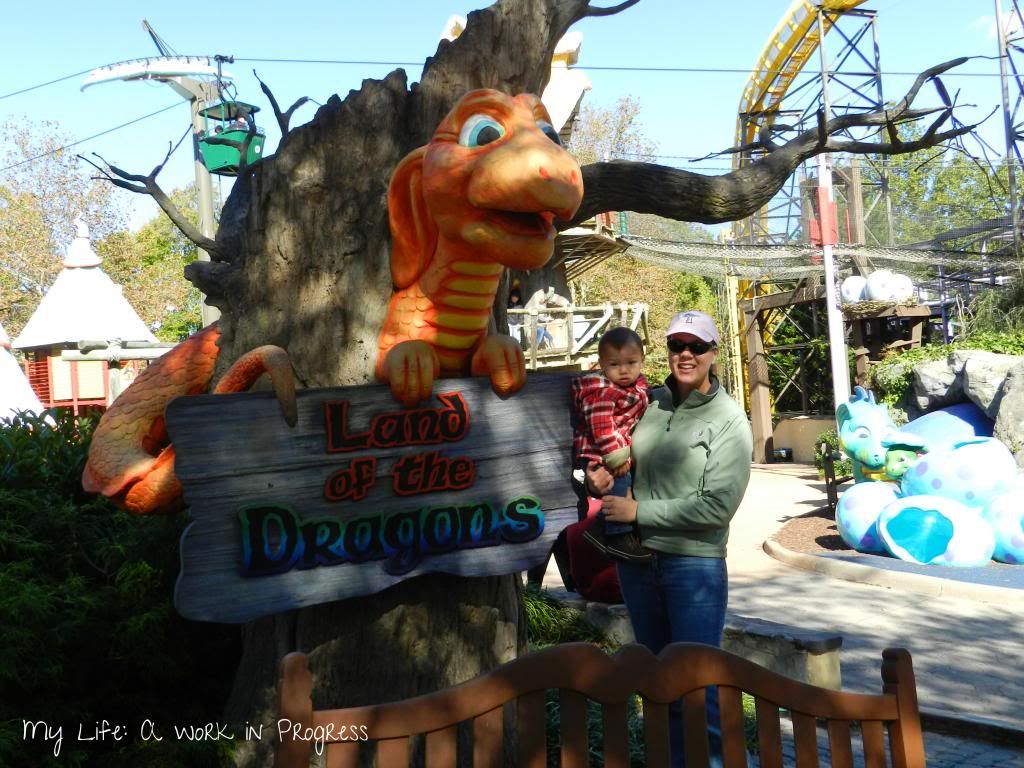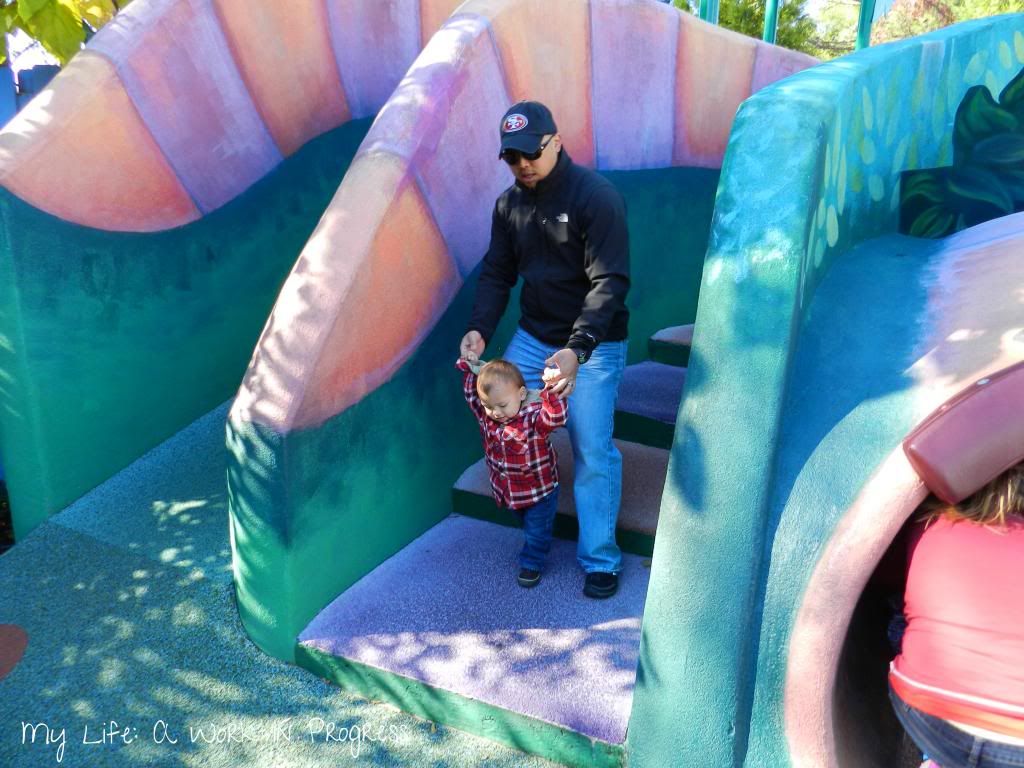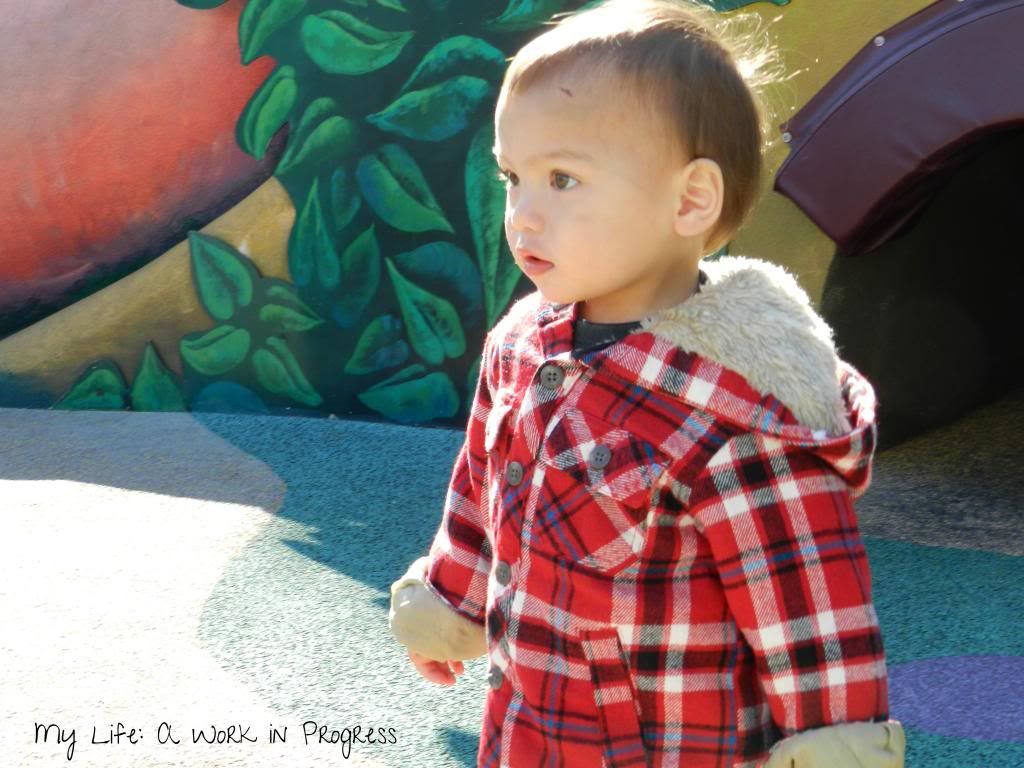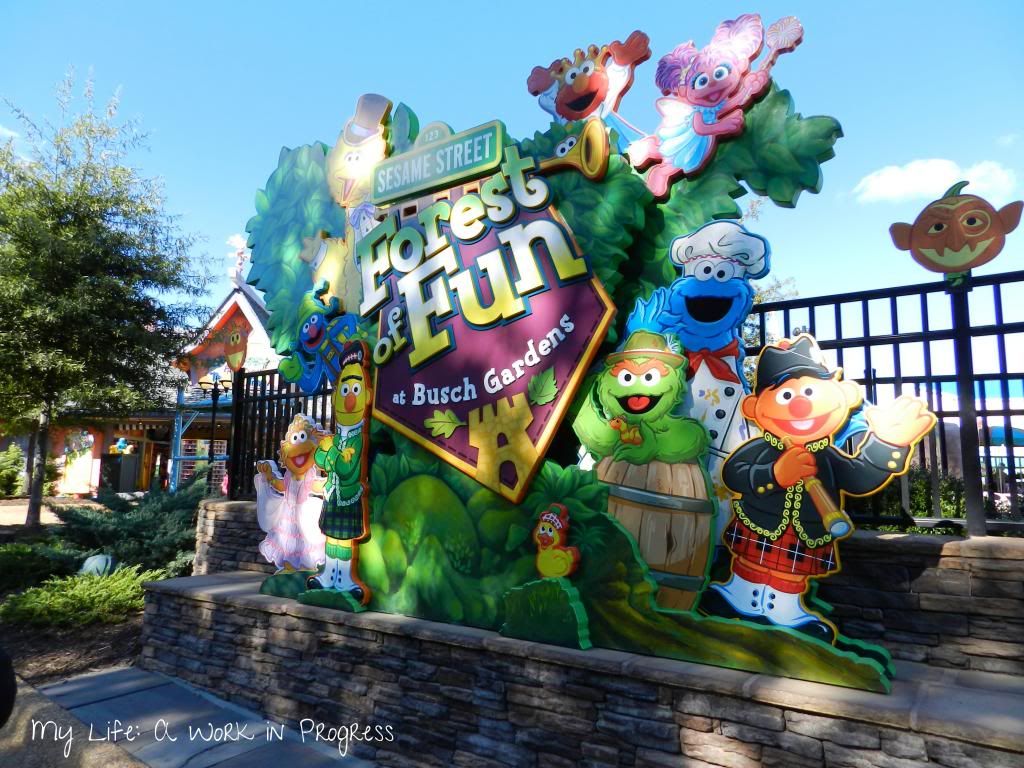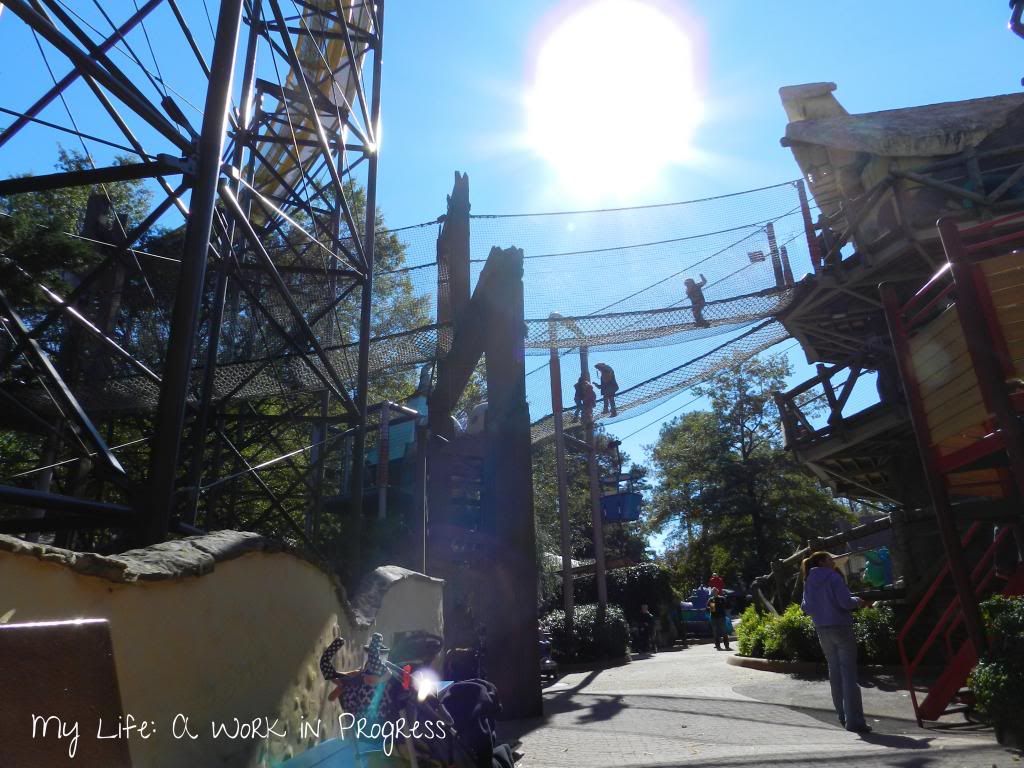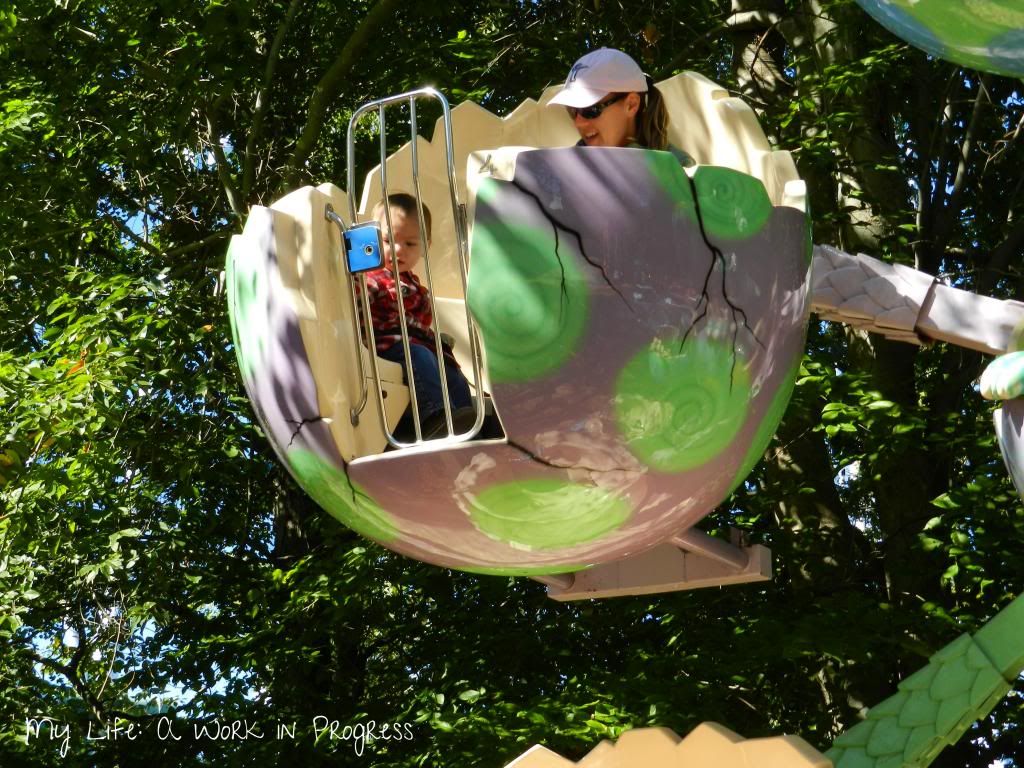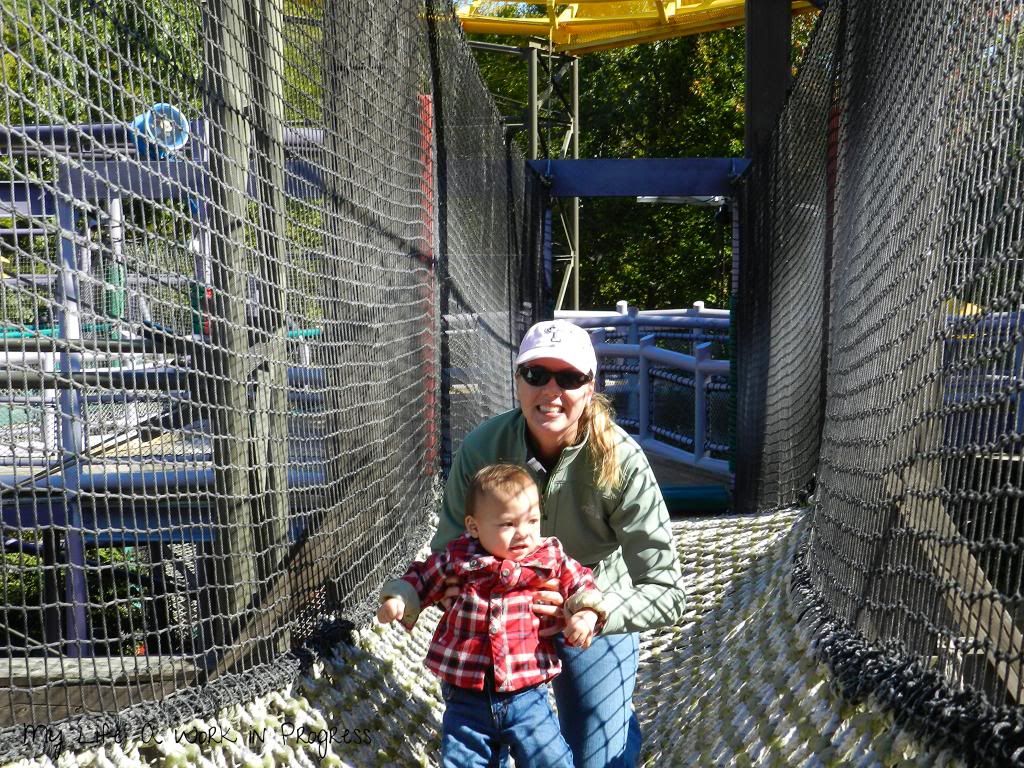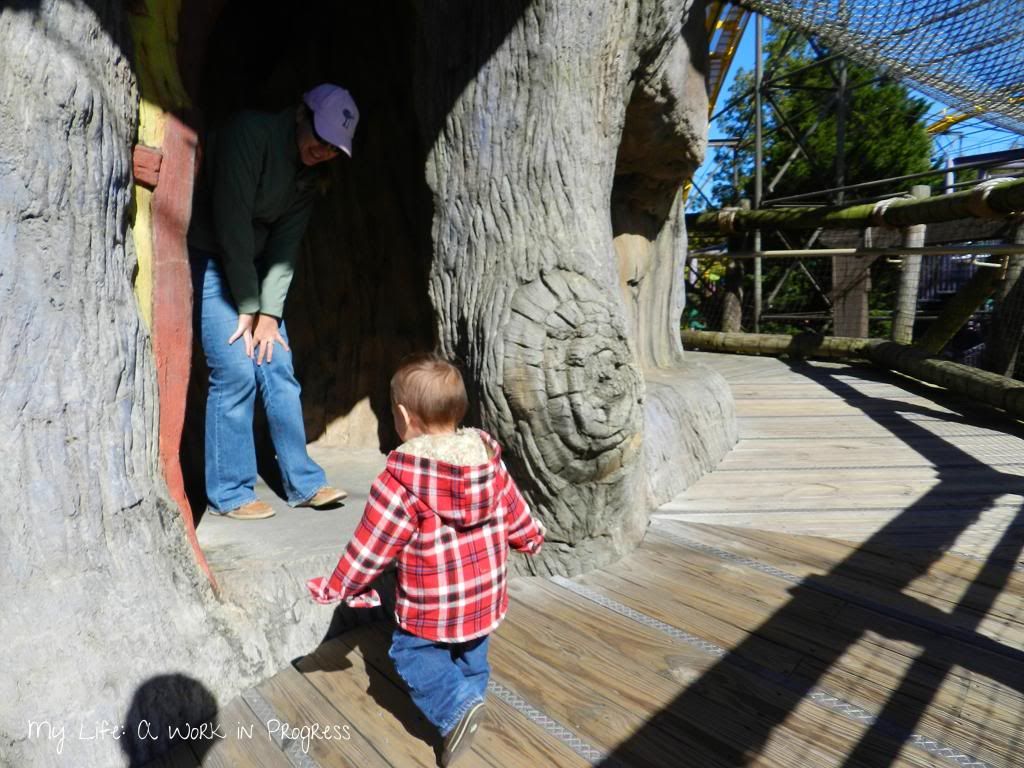 Have you been to Busch Gardens Williamsburg? What's your favorite theme park?
Note: I was not compensated for this post.