Baby J has been teething, is teething, and probably will still be teething for weeks to come. As he's cutting his pre-molars and molars, the amount of drool that comes out of his mouth is just amazing. How does he stay hydrated?! The tops of his shirts become completely saturated, unless I put a bib on him, which he usually yanks off immediately. But I've tricked him. He doesn't realize the bandanas that Bazzle Baby sent us to review are actually BIBS and not just cool toddler accessories, so he keeps them on. Win for Mommy! =D

Bazzle Baby is a fun online store that sells paci clips, burpers (burp clothes), hair accessories, socks, Little Leggies (leg warmers), hats, and several styles of bibs. I'm crazy about the Handmade Baby Bibs that Bazzle Baby sells. They're made by moms here in the USA, and they're really, really cute!
We received two of the Banda Bib II in Lime Greenie and a blue giraffe print (pictured above) that I couldn't find on their website. The bibs are made with 100 percent cotton in the front and 100 percent polyester on the back, so they soak up the moisture and keep it off your baby or toddler's skin. Both bibs are really, really soft too. I think that's part of the reason why Baby J doesn't mind wearing them- they're more comfortable than any other bib he owns, especially around the neck.
The bibs fasten in the back with snaps. There are two snaps, letting you adjust the bib as your baby grows.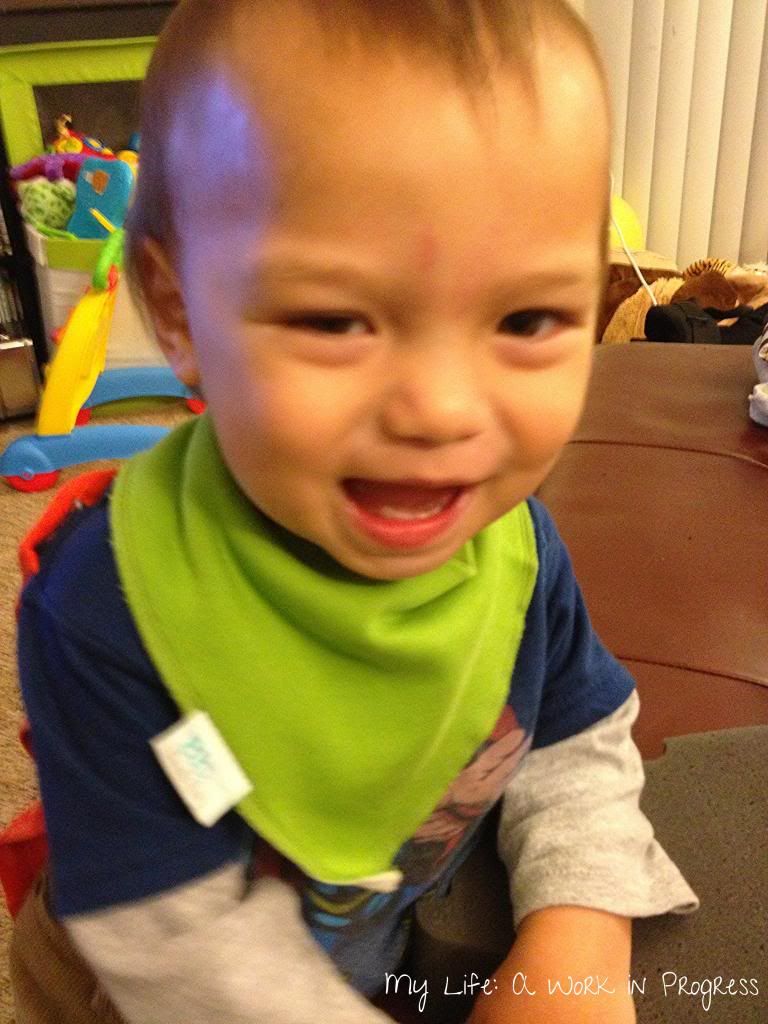 Bazzle Baby also sent us their Houndstooth Burper (9″x18″), which looks much better in person than in the website photo! It's big, soft, and absorbent. If you're looking for a nice quality burp cloth, I'd definitely recommend checking out the 100 percent cotton burpers on Bazzle Baby.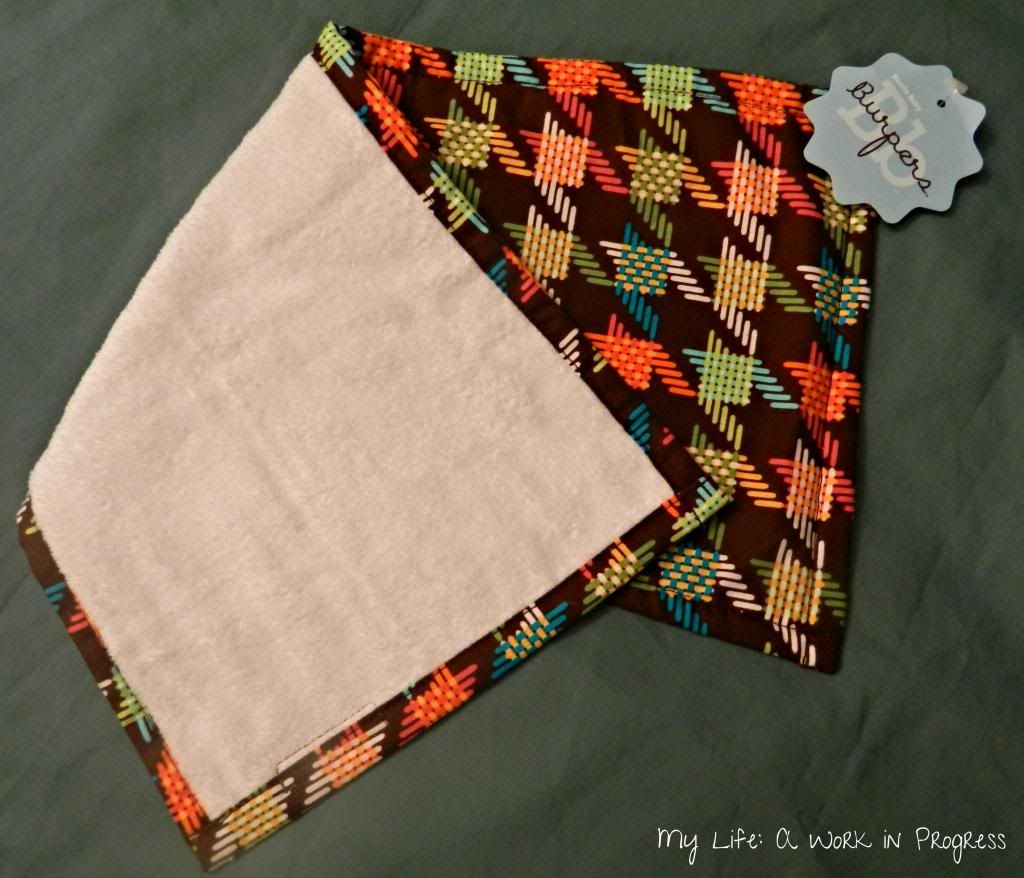 Bazzle Baby is having a big holiday SALE, so now is the perfect time to check them out! Visit Bazzle Baby at the links below:
Bazzle Baby online | Bazzle Baby on Facebook | Bazzle Baby on Twitter | Bazzle Baby on Pinterest
What's your favorite Bazzle Baby product or favorite Bazzle Baby design?